Innkeeper Rose Vine Inn Bed & Breakfast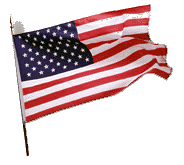 Summer is here-arriving on June 20th this year. Bet you thought it was already here!! It has been warm, but we have had some nice rainfall so let's all pray for more throughout the season. What is going on in the area the next few weeks? Well =-quite a bit. All the more reason to make your reservation now at
The Rosevine Inn Bed and Breakfast
. THE BEST PLACE to stay in Tyler. We will post thru the the 15th of July.
We are going to feature a few things from Kilgore. The  town is about 30 minutes East of Tyler. The Rosevine Inn B&B is the best place to stay for events in Kilgore!!  ( In my opinion )
Kilgore Friday After 5 Concerts
•Friday, July 6th, 2012 @ 7:00pm
Thru
•Friday, August 3rd, 2012 @ 7:00pm
Friday After 5 is our summer outdoor concert series. Bring a lawn chair and enjoy the sounds of local artists. The concert starts at 7:00 so why not make a night of it? Come downtown and eat at one of our amazing restaurants for dinner and make a night of it!
Artists will be performing on the World's Richest Acre stage in Downtown Kilgore! That's under the derricks for those of you coming in from out of town.
No tickets are needed. Just bring a lawn chair and come early for good seats. We have several restaurants within walking distance so plan to make a night of it!
Summer Schedule:
•July 6 – Tetelestai, 8-10pm
•August 3 – Steve Howell Trio, 8-10pm
"THE TEST" Tuskegee Project
•Sunday, June 3rd, 2012 @ 1:00pm
•Sunday, July 29th, 2012 @ 1:00pm – 5:00pm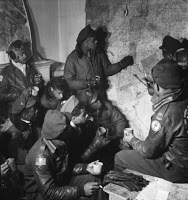 "THE TEST" is an 8 week exhibition about the first African-American aviators in the U.S. Military in combat in World War Two.
The aviators were part of an effort by the War Department to determine if African-Americans had the capabilities to be effective combat aviators. The outcome of this test would impact the future opportunities of African-Americans in and outside of the military. The exhibition sets the stage for the telling of the story by providing information on racial relations in America before World War Two and African-American involvement in early aviation.
Photographs, carefully researched depiction of events, models, maps and graphics, are used to present and to inform visitors about the men, the aircraft they flew and flew against, and the operations in which they participated. A section of the exhibition is dedicated to those that served with the 99TH FS and the 332ND FG or were involved with the "Tuskegee Project".
Event Contact Information:
Carolyn Verver
(903) 526-1945   http://www.tylerhamm.org/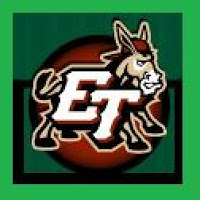 Kilgore Again-but FUN!!
East Texas Pumpjacks Baseball
Tickets:   Grandstand (General Admission) $5.00
Grandstand – Child/Senior $4.00
Upper Box Seat $8.00
Lower Box Seat $10.00
Event Contact Information:
Mike Lieberman
(903) 218-4638
http://www.pumpjacksbaseball.com/
Always wanted to be on the drill team?
Rangerette Summer Camp 2012
•Tuesday, June 19th, 2012 @ 8:00am thru  •Sunday, July 1st, 2012 @ 8:00am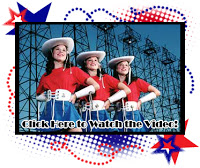 Rangerette Camp dates:
Elementary Day Camp
•Date: June 19, 2012
•For Grades 1-4
Middle School Camp
•Dates: June 20-23, 2012, (Wed-Sat)
•For grades 5-8
High School/College Camp
•Session I Dates: June 24-27, 2012 (Sun-Wed)
•For grades 9th – college
High School/College Camp
•Session II Dates: June 28-July 1, 2012 (Sat-Tues)    •For grades 9th – college
***Grade level defined as grade a student is entering in Fall 2012
Event Contact Information:
Kilgore College (903) 984-8531
http://www.kilgore.edu/summercamps2012.asp
Stay with us when dropping off or picking up the next "Rangerette"!!!
Super Ride X World Championships
U.S. Equestrian Drill Championship
•Tuesday, June 19th, 2012 @ 12:00pm – 8:00pm
•Wednesday, June 20th, 2012 @ 12:00pm – 8:00pm •Thursday, June 21st, 2012 @ 12:00pm – 8:00pm
•Friday, June 22nd, 2012 @ 12:00pm – 8:00pm  •Saturday, June 23rd, 2012 @ 12:00pm – 8:00pm
The Super Ride World Championships, now in it's tenth year brings in over 500 contestants from around the world.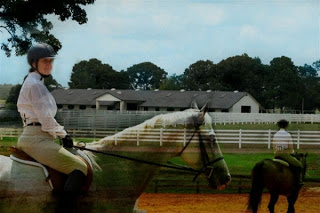 Contestants and their families stay five to seven days.
The sport of mounted drill team competition is family friendly and provides flashy and thrilling entertainment to all ages.
Events: Mounted Color Guard, Quadrille, 4H Drill, Theme Drill, Rodeo Drill, Ride of Champions, Youth, Adult and Senior Divisions.    $5 daily or an all days pass for $20.
Event Contact Information:
Gary Bonner  (972) 679-0770
http://www.superride.org/
Here is what is "Happening at the Liberty"
There is not a bad seat in the house! Only 315 to choose from. Liberty Hall is a very intimate setting for live music, theater, comedy and movies. We are a cash only facility. No credit or debit cards accepted.
Movies through the second week in July
"The Philadelphia Story" (1940 Movie)
•Thursday, June 21st, 2012 @ 7:00pm – 9:00pm
When a rich woman's ex-husband and a tabloid-type reporter turn up just before her planned remarriage, she begins to learn the truth about herself.
Director: George Cukor
Writers: Donald Ogden Stewart (screenplay), Philip Barry (play), and 1 more creditStars: Cary Grant, Katharine Hepburn and James Stewart
Cinderella (1950)
June 23, Saturday at 2:00 pm
Tickets are $7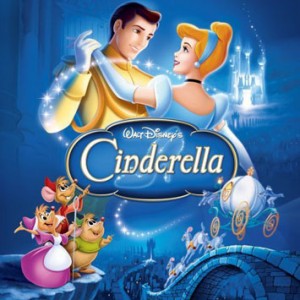 In a far away, long ago kingdom, Cinderella is living happily with her mother and father until her mother dies. Cinderella's father remarries a cold, cruel woman who has two daughters, Drizella and Anastasia. When the father dies, Cinderella's wicked stepmother turns her into a virtual servant in her own house. Meanwhile, across town in the castle, the King determines that his son the Prince should find a suitable bride and provide him with a required number of grandchildren. So the King invites every eligible maiden in the kingdom to a fancy dress ball, where his son will be able to choose his bride. Cinderella has no suitable party dress for a ball, but her friends the mice, led by Jaques and Gus, and the birds lend a hand in making her one, a dress the evil stepsisters immediately tear apart on the evening of the ball. At this point, enter the Fairy Godmother, the pumpkin carriage…and a happily ever after!
Wow a premiere!!!
Arachnoquake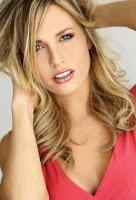 Tyler's Own Olivia Hardt
Starring Treacy Gold, Edward Furlong and Tyler's own, Olivia Hardt
June 23 at 8 p.m.
Tickets are $7
We will be having a special premier of Arachnoquake in partnership with Bscene Magazine and we will be celebrating with our own Olivia Hardt who is a star in the film. Olivia will be at the theater to do photos and autographs after the movie. This is a Sci-Fi network movie that will premier the same day. Come out and celebrate with us!
This is a GREAT one!!
How to Marry a Millionaire (1953)
Starring Marilyn Monroe, Betty Grable and Lauren Bacall
June 28 at 7:00 p.m.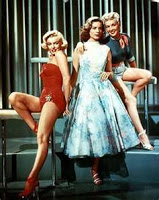 Tickets are $7
Three New York models, Shatze, Pola and Loco set-up in an exclusive appartment with a plan: tired of cheap men and a lack of money they intend to use all their talents to trap and marry three millionaires. The trouble is that's it's not so easy to tell the rich men from the huxters and even when they can, is the money really worth it?
This next one is near and dear to my heart!!  In My early days, I worked at a movie Theatre downtown Tyler-The line was wrapped around the corner and people would wait in line for hours to see this one!
Jaws (1975)
Starring Roy Scheider, Richard Dryfuss and Bruce the Shark!
July 5 at 7 p.m.
Tickets are $7
It's a hot summer on Amity Island, a small community whose main business is its beaches. When new Sheriff Martin Brody discovers the remains of a shark attack victim, his first inclination is to close the beaches to swimmers. This doesn't sit well with Mayor Larry Vaughn and several of the local businessmen. Brody backs down to his regret, and that weekend a young boy is killed by the predator. The dead boy's mother puts out a bounty on the shark and Amity is soon swamped with amateur hunters and fisherman hoping to cash in on the reward. A local fisherman with much experience hunting sharks, Quint, offers to hunt down the creature for a hefty fee. Soon Quint, Brody and Matt Hooper from the Oceanographic Institute are at sea hunting the Great White shark. As Brody succinctly surmises after their first encounter with the creature, they're going to need a bigger boat.
Did you know we are working a a B&B room with this theme?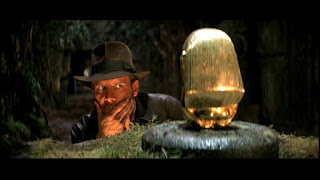 Raiders of the Lost Ark (1981) Starring Harrison Ford
July 12 at 7 p.m.
Tickets are $7
The year is 1936. A professor who studies archeology named Indiana Jones is venturing in the jungles in South America searching for a golden statue. Unfortunately, he sets off a deadly trap doing so, miraculously, he escapes. Then, Jones hears from a museum curator named Marcus Brody about a biblical artifact called The Ark of the Covenant, which can hold the key to humanly existence. Jones has to venture to vast places such as Nepal and Egypt to find this artifact. However, he will have to fight his enemy Renee Belloq and a band of Nazis in order to reach it.
That is it for Movies but this will be fun, too!! Also at the Liberty.
2ND Annual!!
East Texas All Star Showcase 2012 July 14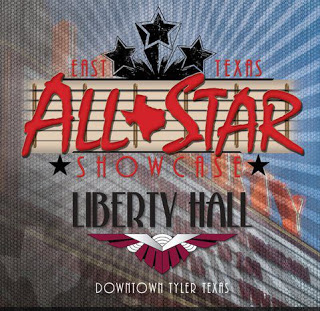 The event will start at 2pm. Beer and wine available for purchase. Stanley's Bar-B-Q will be on site for munchies!
The run down for the day is – starting at 2pm:
The Sixth String Boys
(The very bad) Ramoth Gilead
The Eggs
Back Seat Molly
Something Blue
The Young Ones
Manny and the Gringaderos
Sideshow Tragedy
Uncle Lucius
Click here to read more about it!!
http://www.cbs19.tv/story/18797609/all-star-showcase-brings-music-art-film-downtown?clienttype=printable
Sans Souci Club Ballroom Dance
TASCA/Sans Souci Club "Welcome Summer Dance"
•Friday, June 22nd, 2012 @ 7:00pm – 10:00pm
You won't want to miss the TASCA/Sans Souci Club "Welcome Summer Dance" to be held on Friday, June 22.
Hors d'oeuvres will be served from 6:30-7:00 p.m. Then enjoy your favorite ballroom dances with the music of the Gary Lee Band from 7 – 9:30 p.m.
The event will be held in the TASCA Ballroom. Reservations recommended.
Admission is $14.50 for TASCA members; $18.50 for guests.
Event Contact Information:(903) 871-3217
http://www.tasca.org/
Like to shoot-Skeet that is!
March of Dimes: Clay for Kids
•Saturday, June 23rd, 2012 @ 8:00am
Join us Saturday, June 23, 2012 for the 4th annual March of Dimes Clays for kids at Rose City Flying Clays in Tyler.

Registration/Check-In: 8:00 am, Shotgun Start: 9:00 am.
Five Man Teams: $500.00 per team, lunch included.
Individual Shooters: $100.00 each, lunch included.
To register your team, please call 903-592-4900.
Trophies for: Top Team, Top Overall Shooter, Top Overall Youth Shooter.
All proceeds from this event will benefit March of Dimes.
You'll have a great time supporting a great cause.
You can bring your own gun and ammo they provide the clays.
This is one of the the best things in the Summertime in East Texas
2012 Kilgore Shakespeare FestivalThursday, June 28th, 2012 – Saturday, July 28th, 2012
2012 Show Listings:
The Merry Wives of Windsor
By William Shakespeare
June 28; July 5*, 7*, 12, 14, 20*, 22*, 27, 29
Last seen at TSF in 1998, "Merry Wives" is a comic romp featuring one of Shakespeare's most beloved characters, Sir John Falstaff, who gets himself into a heap of trouble while trying to court two women at the same time.
The Liar
By David Ives, adapted from a comedy by Pierre Corneille
June 29; July 5, 7, 13*, 15*, 20, 22, 26*, 28*
The non-Shakespeare play is a new adaptation by David Ives of a 17th century farce by French playwright Pierre Corneille, a contemporary of Molière. The Liar is about a swaggering young swain whom seems incapable of telling the truth. Mistaken identities, misunderstandings, and hilarious complications ensue.
Measure for Measure
By William Shakespeare
June 30; July 6*, 8*, 13, 15, 19*, 21*, 26, 28
Produced only once before by TSF in 1993, Measure for Measure is an arresting and emotional story about the lust for power and the power of lust – true Shakespearean melodrama with strong religious and moral overtones.
Blood Brothers
By Willy Russell
July 1, 6, 8, 12*, 14*, 19, 21, 27*, 29*
The longest running musical in the history of London's West End, Blood Brothers has become a phenomenon of the British theatre. It is about twin brothers born to a woman who, because she is poor and the mother of several children, is persuaded to give one of them to a wealthy family. At the age of eight, the twins meet by chance and, without knowing they are related, become best friends in spite of their parent's efforts to keep them apart. The play follows their parallel but contrasting lives all the way to the inevitable and fateful end.
The Complete Works of William Shakespeare (Abridged)
by Adam Long, Daniel Singer, and Jess Winfield
July 10*, 10, 11*, 17*, 17, 18*, 24*, 24, 25*
Three overzealous, energetic actors attempt to perform all thirty-seven of Shakespeare's plays in ninety-seven minutes, and the result is a fast-paced, witty and physical evening of laughter. TSF produced "Cmplt Wrks" once before, in 1998. This is a special fundraising event for the Festival.
Quest for the Lost Chalice
by Jason Richards
July 18, 19, 20, 21, 24, 25, 26, 27, 28 at 10:00 AM
Quest for the Lost Chalice is an exciting adventure-tale about a brother and sister who use their imagination to enter an ancient land where they must overcome such odds as battling a dragon in order to conquer evil forces. This is an original script about bravery, conquest, friendship, and the power of the imagination.
*Matinee Performances at 2:00 PM / Evening Performances at 7:30 PM
Now at The Tyler Museum of Art Through July 22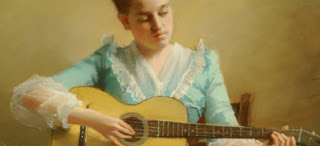 Dandies, Damsels, Witches and Weavers: Figuration in 19th Century American Art
Until July 22, 2012
Dandies, Damsels, Witches and Weavers: Figuration in 19th Century American Art draws from the extensive collection of the late Graham Williford of Fairfield, Texas. It includes the monumental and celebrated work of Walter McEwan's Witches (1892) as well as expressive portraits and figures such as women and men weaving, picking flowers, and enjoying nature. Other works highlight fashionable men and women of the period and brings together a comparison of the styles and influences of European trends during this period of American art.
Oh By the way
Canton Trade Days is June 28th thru July 1st!!
DO NOT MISS IT!!  LOTS OF SHOPPING FUN****
Celebrities in Tyler!!
Halle Berry Hole-In-One Celebrity Golf Outing
Restoring Dignity -Color Me Purple Benefit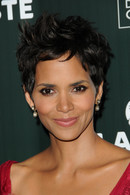 Halle Berry
•Sunday, July 15th, 2012 @ 8:00am
Sisters In Christ Helping To Eliminate Domestic Abuse, Inc., will be hosting our 1st Annual Charity event to raise funds for the project to tranform and renovation of the Tysen House historic four story buiding.
Chair person at this event will be Academy Awards Winner Halle Berry will be hosting a dinner, dance, and celebrity golf outing and awards golf dinner with others celebrities will be joining along with Halle Berry.
Actor Quinton Aaron from The Movie Blindside, Cody Glenn with LB Baltimore Ravens and Comedian Gayle Palitz.

Quinton Aaron
Tickets Dance & Dinner $100 & $500, Celebrity Golf Tournament $1000/person golfer & $250 for additional guest for Awards Dinner.
***Times may vary. Call for exact times.
Event Contact Information:
Jordan Mercedes
(903) 944-1735
There is liveand local music at several venues in Tyler all the time!! We will feature some of the places and singers in our next posting coming out the middle July! In the mean time we want to wish The United States of America
                                          HAPPY BIRTHDAY
                 On Wednesday July 4th                                                         Hope everyone will celebrate
But Be Safe!!
Click and Enjoy!
UNTIL NEXT TIME!
Innkeeper Becca Signing Off