Innkeeper Rose Vine Inn Bed & Breakfast
The last post we mentioned some of the things going on in the area in August-so this time we will add some things for the month. Check out the last month, too. I will mention what is in there–movies and concerts at The Liberty Theatre  Aug 16-Forks over Knives (trailer included)  Aug 23  Man on a Wire
Aug 25  Cody Riley Band  and Aug 30-Exit Through the Gift Shop.  We went to a great fund raiser last night for Tyler Main Street!! They did a "speakeasy" theme-it was so much fun to see all the great costumes. Next year-I will blog it-you should come!!
Now what is going on?
Lone Star Singles Dinner
Thursday, August 16th, 2012 @ 6:00pm  Hey-you might meet the perfect partner!!
Looking for an opportunity to meet 50+ singles?
All are welcome to join Lone Star Singles for dinner this month!
The group will meet at Red Lobster in Tyler on Thursday, August 16 at 6 p.m.
For more information, call (903) 566-4211.
Event Contact Information:
Wanda Barber  (903) 566-7760
Doris Day Horse Rescue and Adoption Center
Saturday, August 18th, 2012 @ 10:00am
Join us for the Doris Day Horse Rescue and Adoption Center's monthly 'Adoption Day' in Murchison, held the third Saturday of every month, rain or shine from 10 a.m. to 2 p.m.
Come meet our rescue horses and learn the adoption process.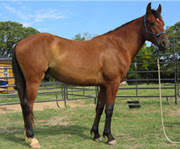 There will be fun filled events. All activities are free, and since we are a nonprofit, donations are always appreciated. Donations are tax deductible!
Children of all ages are welcome, but please let your pets stay at home.
Location:
The Doris Day Horse Rescue and Adoption Center
PO Box 367  Murchison, Texas 75778
Location Contact Information:
(903) 469-3811
Mel Tillis, Earl Thomas Conley & Johnny Lee
Presented by KVNE & The Oil Palace
Saturday, August 18th, 2012 @ 6:30pm
MEL TILLIS, Earl Thomas Conley & Johnny Lee
Hurry!! Get your tickets RIGHT NOW!!
The Oil Palace – Tyler, Tx
Saturday, August, 18th, 2012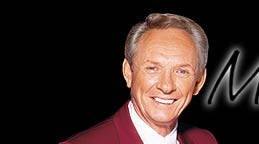 Doors Open: 6:30 PM, Show Starts: 8:00 PM
Ticket Prices:
$20 Risers (General Admission)
$30 Reserved Floor
$40 Golden Circle
Event Contact Information:
Oil Palace Box Office
(903) 566-2122
http://www.oilpalace.com
Country & Western Dance
Saturday, August 18th, 2012 @ 7:00pm
Come dance the night away to the music of Hoss Huggins and the Ponderosa Band at TASCA's 3rd Saturday C & W Dance.
The event will take place on Saturday, June 6, from 7-10 p.m. in our large ballroom.
Tickets, sold at the door, are $6.50 for TASCA members, $7.50 for guests. Don't miss the fun!
Event Contact Information:
Billie Gordon   (903) 871-3217
Just a guess-But there is not a whole lot of extra activities in Tyler after the 18th until September. School is starting, so everyone must be concentrating on that!!
There are several venues in the area that offer music many nights of the week. Most of it is concentrated on the weekend, but here are a couple of places for you to look at and some of the music, too!
KE Cellars
http://kiepersol.com/calendar/index_2012.shtml
You can click on and get the full schedule-but here are a couple of the performers!
Patick James   August 15  6-9 pm
Mike Harper August 23 6-9 pm
The Magills  August 25 6-9 pm
Another great Venue in the are is   The Forge and Moore's Store
                                  in greater downtown Ben Wheeler
The video is Steve Carpenter Band
8/17 Ben Lowery & Texas Express $5
8/18 Kimberly Torres Band $5
8/24 Bill Hilly Band $5
8/25 Steve Carpenter Band $7
8/31 Chase McClanahan & New South $5
September
Thursday Nights Karaoke • 6 p.m.
9/1 Geezer (Acoustic Classic Rock) $7
9/7 Ben Lowery & Texas Express (Country Dance) $5
9/8 Backseat Molly (Texas Country) $8
9/14 blacktopGYPSY (Country/Americana) $7
9/15 Brad Ward & 69 South (Country/Rock) $7
9/21 Ben Lowery & Texas Express (Country Dance) $5
9/22 Stratoblasters (Blues/Rock) $7
9/28 Kimberly Dunn Band (Country) $5
9/29 East Texas Jazz Orchestra (Big Band/Jazz) *7p.m. to 10 p.m. • $15
The Forge May Acoustic
Every Saturday, 3-6 p.m. Bluesman, Craig Wallace performs!
Acoustic Music • 7 p.m. No Cover 903.833.5970
8/16 blacktopGYPSY
8/17 Meredith Crawford
8/18 Heather Little
8/23 Mike Acoustic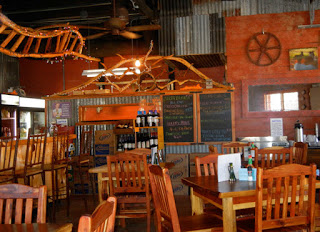 8/24 FRONT ROW SINNERS with Jimmy Lewis
8/25 Ben Lowery & Wes Hendrix
8/30 Jason Elmore
8/31 James Derrick
September
9/1 Mike Acoustic
9/6 Patrick James Freden
9/7 Eric Moseley
9/8 Matt Bradshaw & Heather Little
9/13 Wesley Pruitt
9/14 Tyler Joiner & Katie Brooks
9/15 Ann Armstrong & Steve Hughes
9/20 Withrow-Cooley
9/21 Tiffany Shea & Anne Dechant
9/22 Heather Little & Matt Bradshaw
9/27 Travis Bolt
9/28 Jimmy Bailey
9/29 Kirby Kelley
Then here comes September-here are few things to look for until the next blog-look for it (the blog, I mean!) Mid-Month!
First Monday Trade Days
August 30-September 2, 2012
Vendors hours
Thursday – Saturday: 8am – 5pm
Sundays: 8am – 4pm
Rosevine Inn Bed and Breakfast is the perfect place to stay for First Monday!! We are only 30 minutes from the grounds-but a world away-You can shop all day-then come and rest and relax with us!!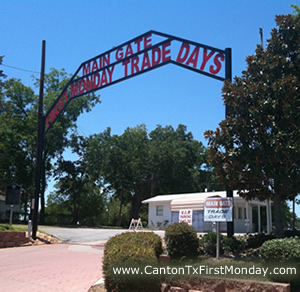 Now this is some thing not to miss!!
Lyle Lovett and His Large Band -Special Event
Thursday, September 6th, 2012 @ 7:30pm

For nearly three decades, LYLE LOVETT has defined the modern Texas singer-songwriter. Fusing elements of blues, country, folk, gospel and jazz, four-time Grammy winner Lovett in a career that spans 14 albums and more than four million records sold has created his own style of Americana, defying convention and breaking down barriers along the way.
Natural Forces, the stunning new album from Lovett, stands as a testament to both his versatile songwriting and peerless ability to interpret those by his favorite fellow Texas songwriters who inspired him. This one night only concert will serve as a showcase for his unique gift for storytelling and the tradition of timeless music he continues to create. In short, LYLE LOVETT is a Texas treasure to behold.
Public sales begin August 13
Event Contact Information:
Terri Holland
(903) 566-7424
I almost auditioned for this play-got busy and missed the date!! ):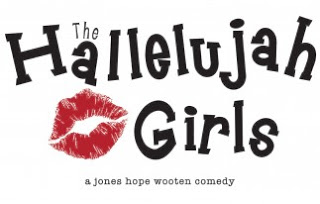 •Friday, September 7th, 2012 @ 7:30pm
•Saturday, September 8th, 2012 @ 7:30pm
•Sunday, September 9th, 2012 @ 2:30pm
•Wednesday, September 12th, 2012 @ 7:30pm
•Thursday, September 13th, 2012 @ 7:30pm
•Friday, September 14th, 2012 @ 7:30pm
•Saturday, September 15th, 2012 @ 7:30pm
•Sunday, September 16th, 2012 @ 2:30pm
Hilarity abounds when the feisty females of Eden Falls, Georgia, decide to shake up their lives.
The action in this rollicking Southern comedy takes place in SPA-DEE-DAH!, the abandoned church-turned-day-spa where this group of friends gathers every Friday afternoon. After the loss of a dear friend, the women realize time is precious, and if they're going to change their lives and achieve their dreams, they have to get on it now!
But Sugar Lee, their high-spirited, determined leader, has her hands full keeping the women motivated. Carlene's given up on romance, having buried three husbands. Nita's a nervous wreck from running interference between her problematic son and his probation officer. Mavis' marriage is so stagnant she's wondering how she can fake her own death to get out of it. And sweet, simple Crystal entertains them all, singing Christmas carols with her own hilarious lyrics. The comic tension mounts when a sexy ex-boyfriend shows up unexpectedly, a marriage proposal comes from an unlikely suitor and Sugar Lee's archival vows she'll stop at nothing to steal the spa away from her. By the time the women rally together to overcome these obstacles and launch their new, improved lives, you've got a side-splitting, joyful comedy that will make you laugh out loud and shout "Hallelujah!"
Event Contact Information:
(903) 592-0561
I know we do not take pets at the B&B-but you might just find that perfect one to take home!!
Petapalooza!
Saturday, September 8th, 2012 @ 10:00am This event is the FIRST ANNUAL PETAPALOOZA.
This event is where EAST TEXAS COMMUNITY WIDE PET RESCUE ORGANIZATIONS come together in one location in hopes of introducing their furry foster pets to the public in hopes of finding a loving family to adopt them.
All pets available for adoption will have current vet records with them for a speedy adoption process.
There will be agility courses and obedience training presentations, Face Painting for the kids, Product and care information vendors for all your pets needs.
AND THE BEST PART ABOUT THIS EVENT IS IT IS FREE TO THE PUBLIC TO ATTEND!!!
Event Contact Information:
LeAnn Sellers (903) 952-7075
The Wyeths Across Texas
Sunday, September 9th, 2012 – Sunday, November 11th, 2012
Features pointing by N.C., Andrew, and Jamie Wyeth. Drawn primarily from Texas collections, this important exhibition gives visitors the opportunity to enjoy works by one of America's most famous family of artists.
Group tours are available with reservations.
Cost:
•$10 for adults
•$7 for students and seniors
•Free for TMA Members
Event Contact Information:
Tyler Museum of Art
(903) 595-1001
http://www.tylermuseum.org
AN EVENING WITH PATTI LUPONE & MANDY PATINKIN
•Friday, September 14th, 2012 @ 7:30pm
If you were near New York City last year, you know that theatre fans were abuzz about the limited-run engagement by two of Broadway's most venerated performers.
Now, the duo is touring their critically praised show to a few cities. Luckily, Tyler is one of them! Yes, they will be together again on the Cowan Center stage for AN EVENING WITH PATTI LUPONE AND MANDY PATINKIN.
Having both won a Tony Award for their performances in Andrew Lloyd Webber's groundbreaking Evita, they have enjoyed successful careers in film, television, the concert stage and Broadway. This intimate show includes choreography by fellow Broadway veteran and friend, Tony Winner Ann Reinking (Chicago). No Broadway fan should miss this one!
Event Contact Information:
Terri Holland (903) 566-7424
http://www.cowancenter.com
And showing at
 Metropolis (1927)
September 6 at 7pm
Tickets are $7
Metropolis (1927)
September 6 at 7pm
Tickets are $7
Sometime in the future, the city of Metropolis is home to a Utopian society where its wealthy residents live a carefree life. One of those is Freder Fredersen. One day, he spots a beautiful woman with a group of children, she and the children quickly disappear. Trying to follow her, he is horrified to find an underground world of workers, apparently who run the machinery which keeps the above ground Utopian world
functioning. One of the few people above ground who knows about the world below is Freder's father, Joh Fredersen, who is the founder and master of Metropolis. Freder learns that the woman is Maria, who espouses the need to join the "hands" – the workers – to the "head" – those in power above – by a mediator or the "heart". Freder wants to help the plight of the workers in the want for a better life. But when Joh learns of what Maria is espousing and that Freder is joining their cause…
Blade Runner
September 13 at 7 p.m.
Tickets are $7
In a cyberpunk vision of the future, man has developed the technology to create replicants, human clones used to serve in the colonies outside Earth but with fixed lifespans. In Los Angeles, 2019, Deckard is a Blade Runner, a cop who specialises in terminating replicants. Originally in retirement, he is forced to re-enter the force when six replicants escape from an offworld colony to Earth.
Other shows later in the month include     2001: A Space Odyssey —   E. T. —- SpOILed – documentary and reception and  The Matrix
Looks like a month of "Out of this World" shows!!
So once again you may have another reason to come to Tyler-BESIDES-staying at The Rosevine Inn Bed and Breakfast you can come and relax and rest. SOON fires will burn nightly once again-but breakfast is still served daily.
Until next Time
Innkeeper Becca signing off!!