Innkeeper Rose Vine Inn Bed & Breakfast
I want to feature same really nice things in the area. Spring seems to be wanting to bust out. Our Tulip Tree is blooming, the azalea bushes are heavy with unopened blooms. The daffodils are so happy looking!!
Hope everyone had a great Mardi Gras and Valentine Day. They were right on the heels of each other, were they not? Well, hopefully, old man winter has gone to bed here in Texas. You never know when we could get a one or two day snowstorm-bu we all know it will not last!! Let's get started–
The First thing I want to feature is the neatest thing around this time of year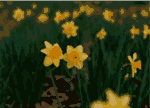 Most people have never heard of it… yet those who have, believe it is a private paradise tucked away among the East Texas landscape. It is considered to be the best kept secret in East Texas. Mrs. Lee's Garden is a 816-acre tract of land that is drastically transformation every February and March. Each spring the acreage becomes a golden haven of beauty. Millions of golden daffodils, scattered over approximately 28 acres, begin to bloom. Visitors can see all the beauty by traveling along a four-mile trail that meanders around two lakes, between wooded valleys, and around a replica pioneer log cabin. It is a sight that leaves visitors in absolute awe.
Within the boundaries of this 918-acre farm is a lesson of history, a sermon on the wonders of God's nature and much beauty for people to see. Due to the hard work, patience and love of Mrs. Lee, for her God, her country and her fellowman, to be able to add to the beauty of nature for all to enjoy as much as she did.
The garden opens, depending on Mother Nature, around the middle of February and remains open through March or until the daffodils are no longer in bloom. The garden's ability to open depends upon two things:
Road conditions- it is closed when the roads are wet.

The garden's future ability to remain open depends upon the number of people who visit and register their attendance.
The garden is open during this time seven days a week from 10 a.m. to 4:00 p.m.. For Road Conditions and predicted blooming schedule, contact the Mrs. Lee's Daffodil Gardens directly at (903)845-5780 or email johnso7670@aol.com .
Read the blog to the end. i am going to end with a great poem that reminds you of this garden!!
Funky Junk Round Up
•Saturday, February 16th, 2013 @ 10:00am – 4:00pm
Funky Junk Round Up is a one day shopping extravaganza featuring an eclectic blend of handmade items * vintage & antique decor * glam & jewels along with creative junktiques and fabulous retail boutiques! Grab your friends and load your trunk with some funky junk!
Cost: $3.00 to enter.
At Harvey Hall!
Pierce Pettis: Live, Original, Acoustic Music

•Saturday, February 16th, 2013 @ 7:00pm
Pierce Pettis, adored by critics and public alike, is one of this generation's most masterful songwriters.
His music is distinguished by his uncanny ability to capture the common elements in human experience by drawing on the humor and trials in daily life.
Pierce's music can simultaneously pull on our hearts and keep us laughing. His beautiful harmonies, inventive percussion, strong guitar, and rich vocals are constants throughout his body of work.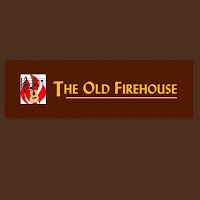 After a lifetime of crafting finely-wrought, heart-touching songs, singer-songwriter Pierce Pettis feels that he's finally found his comfort zone. "The biggest change," he says of this point in his career "has been getting over myself and realizing this is a job and a craft. And the purpose is not fame and fortune (whatever that is) but simply doing good work."
Admission:
$12.00 in advance $15.00 at the door
Event Contact Information:
Jeff Gottesman
(903) 852-2781
http://www.theoldfirehouse.net
ETSOA: An Evening of Chamber Music
•Monday, February 18th, 2013 @ 7:30pm
East Texas Symphony Orchestra Concertmaster Mark Miller and Principal Violist Ute Miller return to Liberty Hall for another Evening of Chamber Music.
Joining the duo are violinist Elizabeth Elsner, cellist Oliver Schlaffer, and clarinetist Daryl Coad for a program that ranges from the music of Mozart of contemporary work by Benedikt Brydern.
General Admission tickets are $20 for adults and $10 for students (through college).
Order online at www.ETSO.org or call 903-526-3876, ext. 4#.
Event Contact Information:
East Texas Symphony Orchestra
(903) 526-3876
http://www.etso.org

We have some wonderful Colleges in Tyler and they all have great fine arts departments. Here is an example-a production at Tyler Junior College!

"The Secret Garden"
•Wednesday, February 20th, 2013 @ 7:30pm •Thursday, February 21st, 2013 @ 7:30pm
•Friday, February 22nd, 2013 @ 7:30pm •Saturday, February 23rd, 2013 @ 7:30pm
Orphaned in India, 11 year-old Mary Lennox returns to Yorkshire to live with her embittered, reclusive uncle Archibald and his invalid son Colin. The estate's many wonders include a magic garden which beckons the children with haunting melodies and the "Dreamers", spirits from Mary's past who guide her through her new life, dramatizing The Secret Garden's compelling tale of forgiveness and renewal.
Cost: $5.00
Event Contact Information:
David Crawford
(903) 510-2212
http://www.tjc.edu/events/event/113/tjc_spring_musical_the_secret_garden
This may be a great opportunity!!
Lone Star Singles Dinner
•Thursday, February 21st, 2013 @ 5:45pm – 8:15pm

Looking for an opportunity to meet 50+ singles?
All are welcome to join Lone Star Singles for dinner this month!
The group will meet at Posados in Tyler on Thursday, February 21, 2013 at 56:45 p.m.
For more information, call (903) 566-4211.
Event Contact Information:
Billie Gordon
(903) 871-3217
http://www.tasca.org
For a Very good cause and fun, too!
A Night to Remember


•Friday, February 22nd, 2013 @ 7:00pm – 10:00pm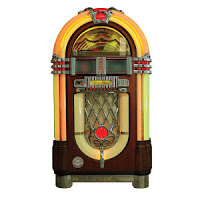 Join your East Texas friends for an evening filled with laughter, good music and treasured memories of those days when life was simple.
Plan to experience a hand clappin', knee slappin', rib ticklin' good ole' time as Chick-fil-A and KE Bushman's present the fourth annual A Night to Remember – Lookin' Back at the Bushman's Celebration Center in Bullard on Friday night, February 22, 2013.
This musical variety show is a premier event benefiting Breckenridge Village of Tyler. This night promises to be another huge success thanks to the support of BVT friends, Ed & Sandy King of Chick-fil-A and Pierre de Wet of Kiepersol Enterprises.

Under the direction of Kevin & Penny Burdette and with the help of long time BVT friend, Jim Powell, A Night to Remember will feature the talent of Broadway Star/Impersonator, Louise DuArt. Often called one of the world's greatest comedic-impressionists, Louise continues to astonish critics and audiences alike with her dead-on impressions of America's most famous people.
She has starred with Tim Conway and Friends in the box office smash touring the nation, recreating classic sketches from television's Carol Burnett Show.
A Night to Remember will also showcase the local East Texas talents of "The C"�, Taylor Heard, Emily Williams, Men's Quartet, November Roberts, Rambling Roses Square Dancers and more.
Popcorn, compliments of Brookshire Grocery Company, and the famous 50's soda pop bottles will all add to the total ambiance of this fun-filled evening. Whether you are re-living the memories of the good ol' days or experiencing them for the very first time, this will certainly be A Night to Remember.
Tickets are $20 each and are available at the Troup Highway and South Broadway Chick-fil-A restaurants, the Rice Road Brookshire's, FRESH, KE Cellars – S. Broadway, Chandler Drug, Texas National Bank-Bullard and Breckenridge Village of Tyler.
All proceeds benefit the BVT scholarship fund.
For more information, call Linda Taylor at Breckenridge Village at 903-596-8100.

This guy has a lovely voice!
Miles Pike Gospel Concert


•Saturday, February 23rd, 2013 @ 6:00pm
TASCA invites the public to attend a Miles Pike Gospel Concert on Saturday February 23 beginning at 6 p.m. The concert will be held in the TASCA Activity Center Ballroom.
Tickets are $8.00 per person if bought in advanced or $10.00 at the door.
For more information, call (903) 871-3217 or email TASCA at info@tasca.org.
Event Contact Information:
Billie Gordon
(903) 871-3217

Find ideas and products for all your home needs at TABA's 33rd Annual Home Products Show!
6-9 p.m. on Friday, February 22 10 a.m.-5 p.m. on Saturday, February 23
1-5 p.m. on Sunday, February 24
$5 for adults, children 12 and under are free

Concert & Dinner

•Sunday, February 24th, 2013 @ 4:00am
Concert – 4:00pm- 6:00pm
Dinner immediately following
Come support some of the finest young musicians in East Texas at their Annual Fundraiser – The Noted Circle Concert and Dinner.
Event Contact Information:
TYO Manager
(903) 597-4896

Do not forget First Monday Trade Days March 1-3!!
Make your reservations Now! Now as promised-we will end the blog with a great poem from Mrs. Lee's Garden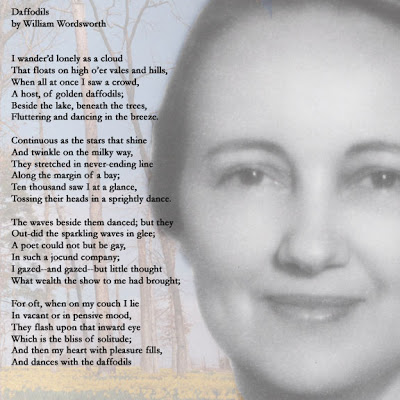 Enjoy it
Innkeeper Becca signing off!!