Innkeeper Rose Vine Inn Bed & Breakfast
Hope everyone had a wonderful Easter. We still have one more week officially for the Azalea Trails. We
have a lovely drive through our historic area homes that are all dressed up for spring. You need to come see it. It is really beautiful. Lots of fun activities in the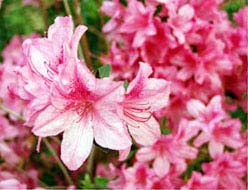 area, too. Of course, Rosevine Inn the the best place to stay if you are exploring the area. We offer a very comfortable place to stay and a really delicious breakfast. It is a great time to gather around the fireplace in the courtyard in the evening-and participate in the convivial conversations!
Now let us see some of the great things to do in April when you visit Tyler, Texas!
The official end to The Tyler Azalea Trails is April 7th. The events list for the last weekend are as posted below!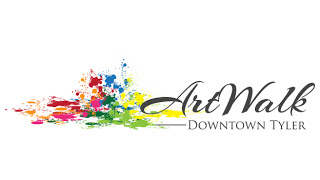 Saturday April 6 10 am
The Downtown Tyler Art Walk is a collaborative effort of the City of Tyler Main Street Department,
Gallery Main Street and the Downtown Tyler Arts Coalition.
During the Art Walk, you will have the opportunity to stroll the downtown district,
viewing art and listening to music, while enjoying all the fine things downtown has to offer.
Each downtown business on the Art Walk will host an artist in their venue space,
and the artist will set up a mini-gallery of work for the public's enjoyment.
Downtown Tyler has a rapidly growing art scene anchored by Gallery Main Street,
which makes this the perfect opportunity for artists and the community to connect and enjoy downtown.
Make Gallery Main Street your first destination on the Art Walk so you can pick up a map to start your stroll.
Downtown Tyler Art Walk venues will feature local artists and performers showcasing various mediums
and performance specialties. There will be live music, dancers, door prizes, art demonstrations, and more!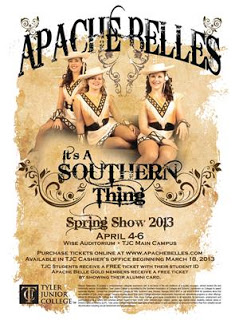 Click here for more information on the show!
Bonner-Whitaker-McClendon House Living History Tours by  
                                          Candlelight
Character actors portray past residents of the home and reveal the impact their lives had on Tyler and Smith

County.
Tours last about an hour and a half. Ranked as one of the best of its kind in the state! Cameras are allowed.
6-9 pm continuous tours
$10 adults, children 12 & under are free
Phone: (903) 592-3533
More Info: www.mcclendonhouse.net
Location Details
McClendon House
806 W. Houston Street
Tyler TX 75701 US
Night of Israeli Music @ Liberty Hall
Date: Saturday, April 6, 2013
Start Time: 7:30 pm
Location: Liberty Hall
Congregation Beth El Sisterhood presents a night of Israeli Music at the Liberty Hall featuring Rabbi Neal Katz and the Beth El Band.
Contact: Neal Katz      Email: tylerrav@aol.com
Phone: (903) 372-2686
Location Details
Liberty Hall
103 E. Erwin
Tyler TX 75702 US
Billy Joe Shaver Concert
•Friday, April 5th, 2013 @ 8:00pm
The great singer/songwriter Billy Joe Shaver will take the Moore's Store stage for the first time in downtown Ben Wheeler, Texas.
The restaurant/live music venue has hosted the likes of late blues guitarist, Bugs Henderson, 1960s garage-rock band Mouse & The Traps and Dallas'-own Zydeco Stingrays, to name just a few of the beloved bands who have been through its doors.
More information, please email lowery446@yahoo.com or call 903.833.1070.
Cost: $15.00 at www.outhousetickets.com
Event Contact Information:
Joanne Lowery  (903) 833-5100
Location:
Moore's Store
1551 FM 279
Ben Wheeler, Texas 75754
TASCA Saturday Dance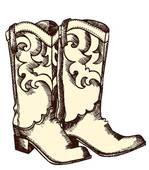 •Saturday, April 6th, 2013 @ 7:00pm – 9:30pm
Make a date to meet at TASCA for an evening of Country and Western Dancing on the first Saturday of each month.
The next dance will be held on April 6 from 7:00 – 9:30 p.m. in the TASCA Activity Center Ballroom.
Music provided by "Caddo Creek". Bring a snack to share and have fun.
Admission is $5.00 per person.
For more information call (903) 871-3217 or send an email to info@tasca.org.
Event Contact Information:
Billie Gordon
(903) 871-3217  http://www.tasca.org/
SPECIAL TYLER AZALEA TRAIL TOURS
FRIDAY, SATURDAY AND SUNDAY  2013!
APRIL 5, 6, 7
We are offering tours of the Historic Azalea Trails this season! Tours will meet at the Tyler Chamber of Commerce parking lot at 315 N. Broadway and will last approximately one hour and forty five minutes. We will stop at the Goodman LeGrand Mansion and the McClendon House and receive a guided tour of these locations in addition to driving the trails. Several wonderful photo opportunities present themselves on the tour, so make sure you bring your camera! Tours will cost $10 per adult and $7 per child (12yrs and under – 3yrs and younger ride for free). We will leave from the chamber at the following times:
FRIDAY & SATURDAY SUNDAY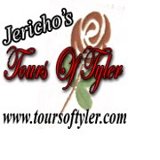 9AM 12 NOON
11AM 2PM
1PM
3PM
WALK UPS ARE WELCOME (PLEASE BRING CASH) BUT IT IS FIRST COME, FIRST SERVE, SO TO INSURE YOU HAVE A SEAT PLEASE CALL 903-245-6535 OR EMAIL jericho_co_productions@yahoo.com
TO RESERVE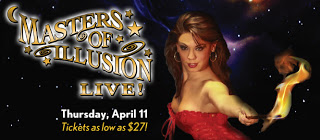 •Thursday, April 11th, 2013 @ 7:30pm
Flaming hoops, juggling chainsaws and flying motorcycles will thrill you as these legends of legerdemain put their lives on the line in MASTERS OF ILLUSION, LIVE!
Witness a spectacle of the world's greatest magical performers, from daredevil escapologists, eye-popping illusionists and astounding quick-change artists to exotic wild animals and beautiful dancers in a heart-pounding live encounter. MASTERS OF ILLUSION, LIVE offers everything you could possibly imagine AND you could get the chance to become part of the act as audience members are called on stage to assist with the illusions.
See women turn into tigers, birds appear from nothing and a quick change in the blink of an eye in a performance that you never dreamed possible taking you on a roller coaster ride that never ends!
Illusionists act subject to change.
Event Contact Information:
Terri Holland
(903) 566-7424  http://www.cowancenter.org
Ellis: Live, Original, Acoustic Concert
•Saturday, April 13th, 2013 @ 7:30pm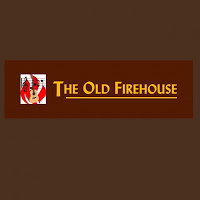 A native of Texas, Ellis moved to Minneapolis at the age of 16, where she quickly built a local following that blossomed into a nationwide presence – with extensive touring and seven albums released in the last sixteen years.
Described as a "whole hearted singer, songwriter, and guitarist," Ellis writes songs that are funny, poignant, and insightful. Rather than attributing her musical style to a particular genre, her music is best described by the effect it has on her audience. Simply put, Ellis leaves listeners with softened edges and opened hearts.
Cost: $12 in advance / $15 at the door.
**Must be 13 year old or older to attend this event. Website for Ellis is http://www.ellis-music.com/news/
Event Contact Information:
Jeff Gottesman (903) 852-2781
http://www.theoldfirehouse.net
Art in the Park at the Goodman-LeGrand
Date: Saturday, April 13, 2013
Start Time: 10:00 am End Time: 4:00 pm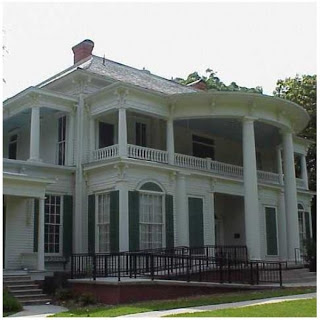 An array of artists will be showcasing their work and demonstrating different art mediums from oil and watercolors to sculpture and pottery. Tours will be given of this lovely old southern home with entertainment, our lovely Azalea Belles and vintage musicians.
Phone: (903) 531-1286
More Info:  www.goodmanmuseum.com
Location Details
Goodman-LeGrand Museum   624 North Broadway
Tyler TX 75702 US
Fun Run for Adults and Kids

Date: Saturday, April 13, 2013
Start Time: 8:00 am End Time: 2:00 pm
Location: Rose Rudman Pavilion
We will have a 5K and also a fun after party at Rose Rudman with activities for the kids and for the adults. Pets are welcome!
Contact: Kendra Stec Email: steck@awfc.org
Phone: 903-581-1553
Location Details  Rose Rudman Pavilion
Tyler TX 75701
ETSO Concert: Epic Russia
•Saturday, April 13th, 2013 @ 7:30pm
The East Texas Symphony Orchestra season concludes with a majestic evening of Russian classics. Richard Lee and the ETSO perform Tchaikovsky's "Pathetique" Symphony, known by many due to the famous band transcription. Van Cliburn International Piano Competition Finalist Di Wu joins the orchestra for the powerful, popular, and moving themes of Rachmaninoff's virtuoso Piano Concerto No. 2.
Single tickets start at $10 (on sale from Sept. 24, 2012). The performance is at the UT Tyler Cowan Center. For tickets call the box office at 903-566-7424 or visit www.ETSO.org.
Event Contact Information:
UT Cowan Center Box Office
(903) 566-7424
http://www.ETSO.org
Well that should give you an idea of some fun and interesting things to do in the area for April. but do not forget-it it really a great time of year just ot sit by the fire in the courtyard at The Rosevine INN!!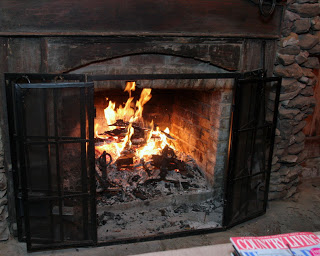 until next time
Innkeeper Becca signing off!