Innkeeper Rose Vine Inn Bed & Breakfast
May is here and summer will arrive before we know it. May brings graduations, end of school, great weather and happy times. Lets see what is going on in Tyler through the end of the month! Be sure to check the last blog, too. This is an update!
Come get an autograph!!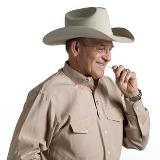 Dallas Cowboy Legend Walt Garrison
12:30 PM
Dallas Cowboy Legend Walt Garrison will visit the Brookshires in Whitehouse, TX to sample his line of salsa and sign autographs. Free for the whole family!!!
USDAA Dog Agility Trials-Dog Show Date: Saturday, May 11, 2013
Start Time: 8:00 am End Time: 3:00 pm
Location: Texas Rose Horse Park
Description:
Tyler Obedience Training Club hosts two days of USDAA agility including Agility Standard and Games plus Grand Prix of Dog Agility local qualifier!
Come out and have a terrific time seeing all the fine & exciting agility athletes at Texas Rose Horse Park Indoor Arena! No cost for spectators. Food concessions on site.
Contact: Cheryl Etheridge
Email: AgilityChair@TylerOTC.org
Phone: 903-882-0254
More Info: www.tylerotc.org/Agility.html
UT Tyler Suddenlink Patriot Million Dollar Hole-In-One Contest
3:00 pm MAY 13 5:00 pm MAY 14 5:00 pm MAY 15 5:00 pm MAY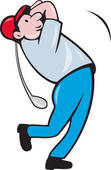 16 5:00 pm MAY 17 5:00 pm MAY
This contest offers amateur golfers age 18 and older the opportunity to compete, at $1 per shot, in preliminary daily rounds. Daily qualifiers are those who hit a hole-in-one, as well as those who hit closest to the hole during the daily qualifying rounds. Those who qualify advance to the finals which are set to take place at Hollytree Country Club on Sunday, May 19, 2013 at 4:00 PM. Qualifiers have the opportunity to win $1 million dollars, a Cadillac SRX or $25,000 with a hole in one. The chance to qualify on Saturday, May 11th as well as Friday, May 17th will feature extended hours and allow contestants to try and qualify until 11 pm under the "The Night Lights." The tee box and green will be well lit for players and will feature one additional qualifier each hour from 7 – 11pm. Bring your family and friends and come on out to enjoy this addition to a great event!
Hole-In-One Finalist Photos 6:30 p.m., Saturday, May 18
For more information, please contact the UT Tyler Office of University Advancement at 903.566.7411 or email dwood@uttyler.edu
TJC 2013 Pops Concert
May 11 at 6 PM
Evening of dining, dancing to TJC jazz band, music of Fifties sung by Chorale.
Cash bar, silent auction.
Tickets will be available until 05/06/13 from any chorister or online at www.tylercivicchorale.org/tickets.html.
Event Cost: $25.00
ETSOA Presents: Doc Severinsen and the San Miguel Five
May 14 at 7:30 pm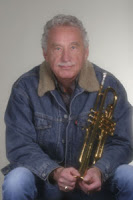 The vivacious trumpeter and band leader Doc Severinsen leads The San Miguel Five in an evening of sophisticated Latin rhythms and jazz. The program features gorgeous ballads, both Latino and American, plus some great movie music and the popular gypsy jazz, a la Django Reinhardt.
For tickets and more information contact the East Texas Symphony Orchestra at 903-526-3876 or visit www.ETSO.org. (Note: The ETSO is not performing at this concert.)
Contact: East Texas Symphony Orchestra
Email: info@etso.org
Phone: (903) 526-3876
No Hungry Children Benefit Festival
May 18 at 10 AM
89.5 KVNE will be at the 2nd annual No Hungry Children Benefit Festival! Bring at least 3 non-perishable food items with you as admission. Together we will feed hungry children right here in Tyler and in Nairobi, Kenya.
The festival features activities for the kids (bounce houses, dunking booth, cake walk, reptile exhibit), vendor booths, food court, and a worship stage with praise bands and artists playing throughout the day. Free concert by Luminate!
Like to dance?
Third-Saturday C & W Dance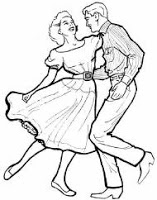 Come dance the night away to the music of Hoss Huggins and the Ponderosa Band at TASCA's 3rd Saturday C & W Dance.
The event will take place on May 18, 2013 from 7:00 – 9:30 p.m. in our large ballroom.Bring a snack to share and enjoy a fun evening.
Admission is $5.00 per person.
For more information, call (903) 871-3217 or send an email to info@tasca.org

At The Liberty Theatre
Bernie – 2011 Starring Jack Black and Shirley McClaine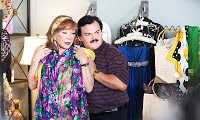 Thursday, May 23 at 7 p.m.
Tickets are $7
We meet Bernie Tiede, a chubby undertaker, who takes pride in his work. He's a Gospel-singing tenor. In a series of interviews with townspeople, mixed with flashbacks, we follow Bernie as he arrives in Carthage, Texas, where all the ladies adore him. He then befriends a wealthy, mean-spirited widow named Marjorie Nugent with who he becomes her constant companion in both daily routines and expensive vacations. All seems to be well as we see Marjorie change from sour and lonely to happy with Bernie. But gradually the new wears off and Marjorie becomes controlling and possessive. What will sweet Bernie do?
You may be confused about whether to see this one!
Dazed and Confused
– 1993 Starring Matthew McConaughey and Jason London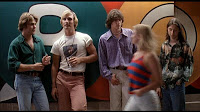 Thursday, May 30 at 7 p.m.
Tickets are $7
It's the last day of school at a high school in a small town in Texas in 1976. The upperclassmen are hazing the incoming freshmen, and everyone is trying to get stoned, drunk, or laid, even the football players that signed a pledge not to.
Heritage Day at the Goodman-LeGrand
Date: Saturday, May 18, 2013
Start Time: 10:00 am End Time: 4:00 pm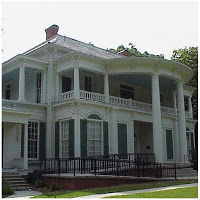 Description:
Come celebrate Texas heritage with Civil War re-enactors, heritage artisans, and memorabilia including displays of Civil War era weaponry, a cannon and medical instruments.
You'll also enjoy tours of this historic home by wonderfully costumed re-enactors portraying the Goodman family, live demonstrations and sales of heritage crafts by artisans, and horse and carriage rides for the family!
Lectures, musicians playing vintage selections and concessions will be available throughout the day.
Free
More Info: www.goodmanmuseum.com
Location Details
Goodman-LeGrand Museum
624 North Broadway
Tyler TX 75702 US
Location Phone: (903) 531-1286
Memorial Day weekend is May 24-27! Come spend a weekend with us and enjoy the Rosevine Inn!
We have games in the barn and the yard. Relaxing on the patio and the "hang-out room" upstairs in the barn.
The treehouse is so great. Resting and relaxing is what you need and it is what we offer.
The next weekend is First Monday Trade days -again. If you missed something or want to go for the first time-here is your opportunity.
Check back soon for suggestions about June events!! Lots to do and see.
Don not forget until then that
FIRES BURN NIGHTLY AND BREAKFAST IS SERVED DAILY AT THE ROSEVINE INN!!