Innkeeper Rose Vine Inn Bed and Breakfast 
The Dog Days of summer are here. It is pretty hot-but it has really been much cooler this year than many in
the past. Not a whole lot of extra activities going on in the area, so we are going to talk about alot of the music venues in Tyler and Smith County. These places have music just about every Friday and Saturday night throughout the year-even some weeknights. We do not talk about them every blog-but we can direct you when you stay at The Rosevine Inn B and B. Also featured are the goings on the next few weeks. The last blog talked about a couple of end of the month happenings in the area-so you can check that out. Read on for many more fun things. This blogger is going to take a few weeks off, so the next posting will not be until the end of August. Just keep checking out blog post for the most information on happenings in the area!

BODYBUILDING EXTRAVAGANZA!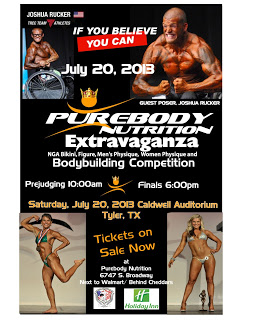 Purebody Nutrition Extravaganza NGA Bikini, Physique & Bodybuilding Competition is in Tyler once again.  With guest poser Joshua Rucker, wheelchair bodybuilder, here to inspire us all to get fit.  Prejudging is at 10am with body's being scrutinized over by our head judge.  At 6pm is Finals with music, door prizes and trophy's to our winners.  Come see an entertaining night of some of the most fit all natural bodybuilders.  Tickets start at $12 on our website for general seating.  www.purebodynutrition.net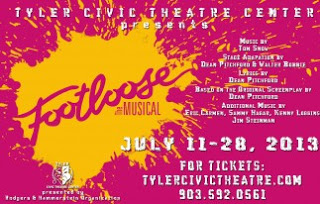 FOOTLOOSE is a 1998 musical based on the 1984 film of the same name. The music is by Tom Snow (among others), the lyrics by Dean Pitchford (with additional lyrics by Kenny Loggins), and the book by Pitchford and Walter Bobbie.
FOOTLOOSE explodes onto the stage with classic 80s anthems including Holding Out For A Hero, Almost Paradise, Let's Hear It For The Boy, and of course the title track, Footloose.
Life in small-town Bomont is peaceful until City boy, Ren, arrives. Breaking every taboo, Ren brings dance back to the heart of a town held back by the memory of a tragedy.
The Great Texas Balloon Race Festival is
July 26-28, 2013
at
East Texas Regional Airport
Longview, Texas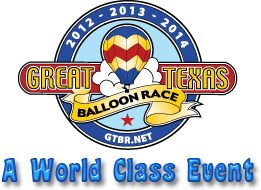 Ticket Prices at the gate:
$15.00 per person each day Fri. & Sat.
Children 12 and under are admitted FREE.
FREE admission on Sunday
It's a world class event attracting the very best competitive pilots from across the United States and the world.Considered by many of the pilots that compete at the Great Texas Balloon Race to be the best run event on the circuit, the Great Texas Balloon Race earned Longview the official designation as "The Balloon Capital of Texas" by the Governor of Texas in 1985.
In 2013 Gregg County was proclaimed "The Balloon Race Capital of Texas" by the 83rd Texas Legislature. 
Balloon Flights begin the National event on Tuesday morning with a flight over the City of Longview and continue each morning through Sunday over Kilgore, Longview and East Texas Regional Airport. Launch and landing sites change each day as they are always determined by wind and the weather.
Balloon Glows on Friday and Saturday night entertain crowds with an awesome display of color and excitement. One of the most popular things to do at the event as the public is able to get up close and watch how balloons are inflated and operate.Live Concerts featuring Cody Canada & The Departed on Friday night and Larry Gatlin and the Gatlin Brothers on Saturday night.
Kids Land is a safe restricted area for children that requires a small separate entry fee. Activities and attractions differ from year to year but it is always a fun time.
Vendors display their arts, crafts and other merchandise in booths lined up along an improvised midway.
Food Vendors make sure there is always enough to eat and drink during the day and evening
Lots of FUN!!
The Digital Age LIVE Concert
The Digital Age will be in concert on August 2, 7 pm at Dayspring UMC next to Faulker Park.  General admission tickets are $20 each and can be purchased at 
www.dayspringumc.com/concert
You can go to this concert and still enjoy CANTON TRADE DAYS during the day
That's right trade days is August 1 thru 4, 2013. It will be toasty-but you will probably find some fantastic bargains!!
Make-Believe
ALSO AT THE SAME THEATRE
Red Hot Patriot
Encore presentation of APEX's January 2012 production. Parental discretion advised for teenagers; not suitable for children. Evenings at 7:30 p.m. on August 16 and 17, matinee at 2:30 p.m. on August 18, featuring Frances Whiteside as Molly Ivins.
WHAT? ANOTHER COOKING CLASS!!
August 20 6PM
Guest Chef Jack Lewis of Rick's and Danny Cace of Reinhart Food"Appetizers that Make a Meal"
All Classes are from 6 to 8 p.mCost:
$15 per person per class and
pre-registration is required
A great way to end the Summer-We love kids
at the Rosevine Inn B&B
Back to School at the Caldwell Zoo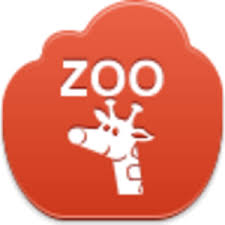 Saturday, August 24, 2013 @ 1:30 PM

Join us at the African Huts for some fishy craft fun.

Events are free with zoo admission. Registration not required
Now showing at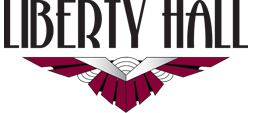 Floor seating is $20
Balcony seating is $15
VIP Boxes are $125 and seat 4 people
July 25th @8PM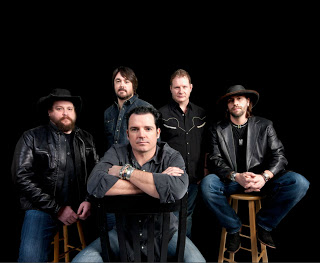 For fifteen years Reckless Kelly has been doing things their way, straddling the fence between country and rock as if they built it themselves. Throughout the years their old school approach to recording has always adhered to one main objective: make each record better than the last. That's country rock. That's old school. That's Reckless Kelly.Opening for Reckless Kelly is our own Taylor Heard!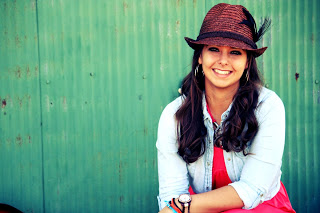 Taylor Heard is an award-winning singer/songwriter from a small town in East Texas. She recently won the prestigious John Ritter Showcase in Carthage, Texas. This competition earned her the title "Texas Country Music Hall of Fame Representative for 2013″. Taylor also won the People's Choice Award at the showcase which meant so much coming from the audience of such a respectable event. " My music is for every individual because it has a soul," Taylor says. "I want the audience to feel pain when I sing about heartbreak, laugh out loud when it's about loving life , and get up and dance when they hear it because they just can't help it! " 

www.taylorheard.com
August 1 at 7:00 p.m.
Starring Kirk Douglas
Tickets are $5
The futility and irony of the war in the trenches in WWI is graphically demonstrated in this film by director Stanley Kubrick. A unit commander in the French army must deal with the mutiny of his men and a glory-seeking general after part of his force falls back under fire in an impossible attack.
Bob Schneider August 2 8PM
August 3 at 3 p.m.                                                                One of my favorite shows
Starring James Stewart                                                           of all times!
Tickets are $5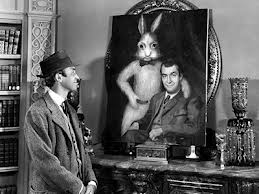 The classic stage hit gets the Hollywood treatment in the story of Elwood P. Dowd who makes friends with a spirit taking the form of a human-sized rabbit named Harvey that only he sees (and a few privileged others on occasion). After his sister tries to commit him to a mental institution, a comedy of errors ensues. Elwood and Harvey become the catalysts for a family mending its wounds and for romance blossoming in unexpected places.
August 15 at 7 p.m.
Starring Peter Sellers
Tickets are $5
Paranoid Brigadier General Jack D. Ripper of Burpelson Air Force Base, he believing that fluoridation of the American water supply is a Soviet plot to poison the U.S. populace, is able to deploy through a back door mechanism a nuclear attack on the Soviet Union without the knowledge of his superiors, including the Chair of the Joint Chiefs of Staff, General Buck Turgidson, and President Merkin Muffley. Only Ripper knows the code to recall the B-52 bombers and he has shut down communication in and out of Burpelson as a measure to protect this attack. Ripper's executive officer, RAF Group Captain Lionel Mandrake (on exchange from Britain), who is being held at Burpelson by Ripper, believes he knows the recall codes if he can only get a message to the outside world. Meanwhile at the Pentagon War Room, key persons including Muffley, Turgidson and nuclear scientist and adviser, a former Nazi named Dr. Strangelove, are discussing measures to stop the attack or mitigate its blow-up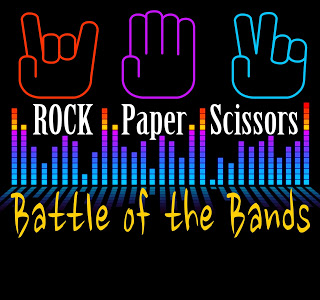 August 17 at 8PM
 In future Britain, charismatic delinquent Alex DeLarge is jailed and volunteers for an experimental aversion therapy developed by the government in an effort to solve society's crime problem… but not all goes to plan.OKAY as promised-music in Tyler and Smith County
Some have The same performers and many have rotating acts.
Breakers
  Bongo and The Point– Also Jay Davidson
The Forge in Ben Wheele
r-They have Live music every Thursday Friday and Saturday-
some examples Wesley Pruitt, Bryon Haynie, Craig Wallace, Dub Miller
Coyote Sams
Mike Acoustic
Logo del Pino–
Delano Guevara and Dustin Becker, Daniel De La Rocha, Baby Atlantis
Marios-
Live Jazz
Stanleys BBQ-
Open Blues Jam, Tyler Lenius, Mike and Natalie
Potpourri House-
Bobby and Ken
Iron Horse
-Johnny and the Night Crawlers,Karaoke with Gary, Richard Stewart Band
The Rack-
Live Acoustic Music
Fresh-
beyond the Pale, Travis Brink, Jazz Connections
KE Cellars-
Michael Anthony Curtis, Texas Rebellion ,Tuxedo Cats,The Magills
And really, This is not all-Every weekend there are so many great venues of music!!
Well that is it for now-we will be back the End of August!! Enjoy your summer and come see us at  The Rosevine Inn Bed and Breakfast

Soon fires will burn nightly (when it gets a bit cooler) but
Breakfast is still served daily!!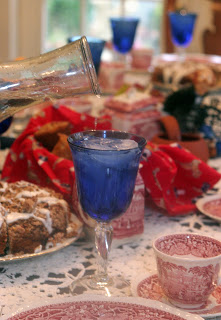 Innkeeper Becca
signing off!!