Innkeeper
Rose Vine Inn Bed & Breakfast
October is such a wonderful time in Tyler and East Texas! The weather is perfect and there are many activities. People always ask us about the Texas Rose Festival. Tyler is famous for the festival wish has been going on since the early 1900's. My Aunt Catherine was the Rose Queen 62 years ago. Just my small claim to fame!! Lets get started with the activities for you to enjoy when you are staying with us at the Rosevine Inn.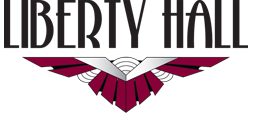 The Liberty Theatre is featuring "Scary Movies" this month!! What Fun*****
Rosemary's Baby (1968) ** The Exorcist (1973)** Alien (1979) ** The Thing (1982)** and , of course, Halloween (1978)
These are all showing on Thursday's at 7 PM.
Monte Montgomery will be at the Liberty On 10-18 at 8. PM
You can
call it prescient or predetermined, but when Terry Lickona, undisputed
tastemaker and producer of Austin City Limits, plucked a then relatively
unknown guitar talent to tape a segment of the legendary show, one had
the sense that this was just the beginning.
Since that jaw dropping performance,
Monte Montgomery has embarked on an almost fantasy like rock and roll
roller coaster ride filled with dizzying accomplishments and mind
blowing accolades. Named one of the "Top 50 All-Time Greatest Guitar
Players" by Guitar Player Magazine, he's been called everything from
"guitar-god" to the "answer to the Fermi Paradox".
Still, despite the six-string
notoriety, Monte is not content to rest on his musical laurels. "I've
resisted temptation to be just that guitar gunslinger from Austin,
Texas," says Monte. "I strive to have more depth, to be more layered as
an artist, songwriter and singer."
Long a big draw on the live music
scene, Monte's non-stop touring schedule has included ParkPop (one of
the largest music festivals in Europe). A Monte Montgomery show is
likened to a musical religious experience. Come experience it yourself
at Liberty Hall.
THEN ON – 10-19 jsut for the kids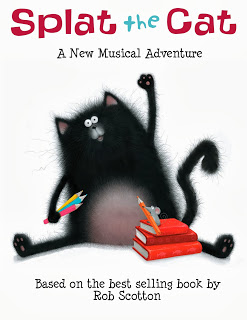 October 19 at 3PM
It's
Splat's first day of school and he's worried. What if he doesn't make
any new friends? Just in case, Splat decides to bring along his pet
mouse, Seymour, and hides him in his lunchbox. The teacher, Mrs.
Wimpydimple, introduces Splat to the class and he soon starts learning
all his important cat lessons. But when Seymour escapes and the cats do
what cats do (they chase mice!), Splat's worried again. Maybe now he'll
lose all his friends, old and new! Just in time, wise Mrs. Wimpydimple
takes charge and teaches everyone an important new lesson. Maybe Cat
School is going to be okay after all!
This World Premiere musical from The Magik Theatre is sure to delight students, teachers, the young,
and the young at heart.
The Fauvist's Child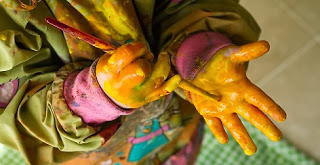 7:30 pm

7:30 pm

2:30 pm
At Tyler Civic Theatre!!
The Fauvist's Child by playwrite Robin Haynie, is a one-act drama that runs 45-50 minutes and has minimal set.
The play opens with The Child painting at an easel. She is a
successful artist that has discovered too late that her Father was an
amateur fauvist painter in his youth. This discovery creates
frustration and alienation which prompts The Child to consider her
relationships with her overbearing Mother and her vacant Father. We are
taken through the decline and death of the Father and witness the Child
struggle with what is left behind when loved ones die but peace must
still be restored. The show alternates between monologues given
directly to the audience and flash-back scenes including all three
actors. The startling and unrealistic colors of the fauvist style set a
backdrop for the play.
Tyler Rose Marathon
Join us for one of the most beautiful courses around. Finish in the lush rose gardens in Tyler, TX and conquer the course.
The
Tyler Rose Marathon will host the 5k and Junior Rose on Saturday,
October 12th. The Half Marathon and Full Marathon will be Sunday,
October 13th.
Huge Garage Sale October 12
The youth at Our Saviour's Lutheran Church; 4900 Kinsey Drive, Tyler,
75703 will be having a huge garage sale on Saturday, October 12th. The
sale begins at 8:00 AM. The proceeds from the sale will go toward next
summer youth trip. For more info call 903-561-1865 website:
www.oslctyler.org You can also check us out on facebook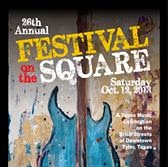 October 12 at 5 PM
The 26th Annual Festival on the Square is a celebration of Texas Music.
Join us on the brick streets of Downtown Tyler for music, food and fun!
Advance tickets $20; tickets at gate $20.
She Walks in Beauty
October 12 at 7 PM
Opening concert of Tyler Civic Chorale's 46th season, featuring music by
and about women, from past centuries through folk songs and modern
composers. Until October 11, season tickets available at www.tylercivicchorale.org. Individual tickets available online and from choristers.
80th Texas Rose Festival

The 80th Texas Rose Festival will be held on October 17 – 19, 2013, with
"Raindrops on Roses and Other Favorite Things" as its theme.
Rachel
Vanderpool Clyde, daughter of Mr. and Mrs. Calvin Nelson Clyde IV, will
reign as Queen of the 2013 Texas Rose Festival. Rachel is a student at
the University of Texas at Austin.
Taylor Brooke Carroll, daughter of Mr. and Mrs. Tim Carroll and a student at Baylor University, will serve as duchess.
The Rose Festival activities include the queen's coronation at the Cowan Center and the Rose Parade on Saturday.
Oct 17 10a
Ribbon cutting Tyler Rose Garden (TRG)
OCt 17
1030a Morning prayer service (TRG)
Oct 18 1130
Ladies luncheon (TRG)
Oct 18 1115
Mens luncheon (TRG)
Oct 18
7p
Coronation Cowan Center, Tyler
Oct 19
9a Rose parade
Oct 19
1p Queens
Tea (TRG)
Included during the festival

Rose Garden Tours
During the 2013 Rose Festival
Event, two tours will be given by the
Parks and Recreation Department. You
will learn the history of the garden and
tips for growing roses. Enjoy seeing the
garden in full bloom and take part in the
Rose Festival's excitement and pageantry
Rose Festival Arts and Crafts Fair
We invite you to enjoy the great outdoors at our 15th Annual Rose
Festival Arts and Crafts Fair. Only"handcrafted items" will be sold including:
clothing, jewelry, candles, paintings,decorative items and more. Enjoy the
concert at 6 p.m. in the amphitheater on Saturday. Kids Zone and concessions
available throughout. Free to the public. October 19 and 20
Check it all out now!