Innkeeper
Rose Vine Inn Bed & Breakfast 
We are headed toward giving thanks for a wonderful bounty and then heading straight into Christmas. We lovingly call this the holiday season. We are all busy getting ready for nice parties and family gatherings. Rosevine Inn would love to be a part of your time. We can suggest some great things for you to do while visiting, or you can just stay at the Inn, curled up with a good book and relaxing. It is up to you! So check out this blog for happenings in the area for the holidays.
One of the best movies of all time!! On the big screen at the Liberty
The Sound of Music (1965)
Nov. 7 at 7 p.m.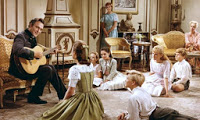 Tickets are $5
Click here for a preview:
http://youtu.be/xIjobdArtiA
A woman leaves an Austrian convent to become a governess to the children of a Naval officer widower.
Cooking – Class X
NOV12        Harvey Convention Center
Guest Chef David Wallace,
Jake's; Adult Class; "Thankful for
Simply Easy"
Cost is $15 per person and preregistration is required.
 Bergfeld Center Holiday Open House
 NOV14             5:00 pm
 Welcome to the 65th Anniversary Celebration for the Bergfeld
Center Holiday Open House. This night of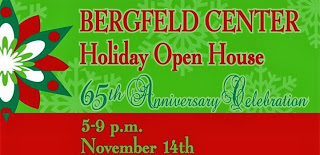 fun, friends and shopping has
been a tradition in Tyler and East Texas for generations, and this year
will be absolutely fantastic! Join us for live music, food and drink,
incredible specials and discounts – and help support local businesses
this holiday season!
The Open House will be held Nov. 14, from
5-9pm, but the savings and specials will be going all weekend! You will
not want to miss this chance to shop some of East Texas' most amazing
local businesses!
 Another Great Movie on the big screen
Grease (1978)
Nov. 14 at 7 p.m.
Tickets are $5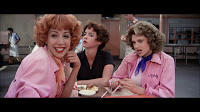 Good
girl Sandy and greaser Danny fell in love over the summer. But when
they unexpectedly discover they're now in the same high school, will
they be able to rekindle their romance?
This will be LOTS of fun!
Father and Son Fishing Tournament
November 16 @ 9am
 The Glass Recreation Center
father and son fishing tournament starts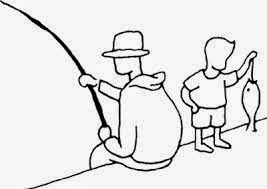 at 9 a.m. and weigh-in starts at 11:30 a.m.
Prizes will be given to the couple with the
fish that weigh the most and the couple
with the biggest fish. There will be three
age divisions: 5-9 / 10-14 / 15-up. Some
rules will apply. Refreshment will be
provided. This is a great event for fathers
and sons to share that special time with
each other.
Ages 5 and up and there is a cost of $5 per person.
Kids are welcome
 Comedian Henry Cho in Concert
November 16 at 8 p.m.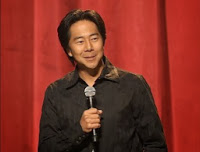 Tickets are $17 online.
 $25 at the door
This is a family friendly event.
Henry's
TV and film credits include appearances on NBC's The Tonight Show,
CBS's The Late, Late, Show, and NBC's Young Comedians Special. He served
two years as host of NBC's Friday Night Videos and had many guest roles
on various network sitcoms. Henry's one hour Comedy Central Special,
"What's That Clickin Noise?" is currently running and he can also be
heard on Sirus, XM and Blue Collar Radio. Some of Henry's film credits
include Universal's McHale's Navy with Tom Arnold and David Allen Greer;
Say It Isn't So with Heather Graham and Sally Field; and Material Girls
with Hilary Duff and Angelica Houston produced by Madonna. Henry was
the keynote entertainer for The 59th Annual Radio & Television
Correspondents' Dinner attended by the Bush Administration and has
worked extensively with Vince Gill, Amy Grant, Willie Nelson, Carrie
Underwood and many, others. Henry's clean comedy is so versatile that he
can headline Vegas and then tour with Michael W. Smith in the same
month.
Join us as he comes to Tyler to make us LOL!!!
Opening for Henry will be the winner of last summer's East Texas Comedy Festival, Linda Stogner.
And Tyler's own Brandon Davidson!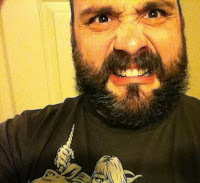 TJC Theatre: To Kill a Mockingbird
November 20-23@7:30 pm and November 24@ 2pm
To Kill A
Mockingbird
Novel by Harper Lee Dramatized by Christopher Sergel
Directed by TJC faculty member Denise Weatherly-Green
Jean Browne Theatre
November 20-24
All performances  @
7:30pm except Sun 24th at 2pm
Theatre TJC box office opens Wed., November 13
Theatre TJC Box Office: 903-510-2212
Box office hours are 10am-6pm weekdays throughout the run of
performances
Ticket prices are $10 for adults, $5 for students and
seniors
Set in Alabama during the Great Depression, To Kill a
Mockingbird follows the journey of Jem and Scout Finch, whose father has been
appointed to defend Tom Robinson, a black man framed for a crime he didn't
commit. As the trial progresses, Jem and Scout witness their community in a
tense tug of war between justice and racism. This timeless classic compels us
to take an honest look at our nation's past and our moral responsibility to
each other. Harper Lee found instant fame after To Kill a Mockingbird was
published in 1960. The novel was showered with literary awards, including the
Pulitzer Prize for Fiction in 1961.
Jean Browne Theater
1400 E. 5th St Tyler, Texas 75701 
 For questions…
dcra@tjc.edu 
903-510-2678
 Another great movie!
Breakfast at Tiffany's (1961)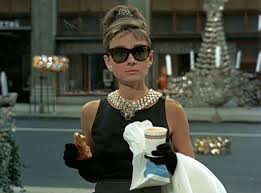 November 21 at 7 p.m.
Tickets are $5
A young New York socialite becomes interested in a young man who has moved into her apartment building.
 Or how about
a Broadway musical?

MEMPHIS
Thursday, November 21, 2013 • 7:30 PM
Member sales begin August 5. Public sales begin October 21.
TURN UP THAT
DIAL…From the underground dance clubs of 1950s Memphis, Tennessee,
comes a hot new Broadway musical that bursts off the stage with
explosive dancing, irresistible songs and a thrilling tale of fame and
forbidden love. Inspired by actual events, MEMPHIS tells the story of a
radio DJ who wants to change the world, and a club singer who is ready
for her big break. Come along on their incredible journey to the ends of
the airwaves – filled with laughter, soaring emotion and roof-raising
rock 'n' roll. Winner of four 2010 Tony Awards® including Best Musical,
MEMPHIS is what AP calls "The very essence of what a Broadway musical
should be." Mature Subject Matter.

For questions…
903 566-7424

From 2:00 to 6:30 pm at Breckenridge Village of Tyler
Christmas in the Village is an annual community-wide holiday
extravaganza. This event/fundraiser provides an opportunity for
individuals to visit the BVT campus. Many residents showcase their
talents on stage in a variety of ways. Entertainers from the community
are also featured at this event.
The BVT campus is transformed into a "Winter Wonderland" while the
chapel becomes a magnificent bazaar providing a unique shopping
experience. The handmade items created by our residents include a
uniquely designed Christmas t-shirt, hand-dipped scented pinecones, gift
bags, original artwork, the annual BVT Christmas Card, and much much
more!
The bazaar features home-made treats and goodies made with love by
the BVT residents and friends of the Village. The 2014 Masterpiece
Calendar will also be available for purchase. Proceeds from Christmas in
the Village go toward the BVT Scholarship Fund, which provides
assistance to those residents who are not able to afford the entire cost
of tuition.
The grand finale of the event includes a lighting of the village, a
live nativity scene, and the sounds of "Oh Holy Night" filling the air.
To find out more about Christmas in the Village or how you can participate, please contact Linda Taylor at 903.596.8100 or ltaylor@bcfs.net.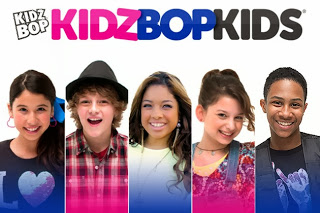 Kidz Bop Live is the concert by kids for kids! Come rock out to
your favorite songs with a cast of kids who are sure to blow your socks
off!Since their debut in 2001, Kidz Bop CDs have sold over 10.5 million
units to date, with nine Gold certifications. Kidz Bop Live is the
perfect concert for kids of all ages, and the entire family will enjoy
hearing their favorite songs, sung by kids for kids live on stage.
Kidz Bop Live is coming to Tyler on Saturday, Nov. 23 at
Tickets go on sale right here on Friday, Sept. 27. All ages are
welcome! VIP tickets are $55 which include premium seating in front of
the stage and a meet and greet with the kids of Kidz Bop!
General admission tickets range from $17.50 to $22.50.
Doors open at 4 p.m. and the show starts at 5 p.m. We'll see you there!
Then Thursday the 28th is Thanksgiving day!
WOW
The next weekend November the 29-Dec 1 is

Double WOW!!
So make your plans now!
Come stay with us at The Rosevine Inn where breakfast is served daily
fires burn nightly!
Innkeeper Becca
Signing Off!!               gobble gobble