Innkeeper
Rose Vine Inn Bed & Breakfast
Whoa-did November fly by or what? Did not even get to post two blogs-guess things got busy, busy. December is going to be the same-I guess-but we will attempt to let you know all the great things going on around here through the end of the year- And-just a heads up-we are trying to plan a great Murder Mystery weekend soon. Have a good friend writing the script right now. Ok-lets go
First-Tyler is the home Of
SANTA LAND-The original drive-thru park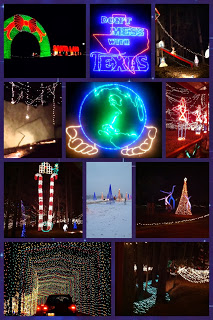 Experience the sights and sounds of a Christmas wonderland with over 2 million lights lighting your path. Take a ride on Santa's Trailer or remain in the warmth of your own vehicle as you drive through Santa
Land's 24 acres of unforgetaqble adventure desighned for the entire family.
11455 I-20W at Exit 557 north of Tyler.
903-882-1518
www.SantaLandTexas.com
Open thru Jan 4, 2014
The Nutcracker
This year marks the 25th Anniversary of the "Nutcracker" at TJC. To celebrate this milestone, we will be performing with the East Texas Symphony Orchestra at the UT Tyler Cowan Center. This will be the only "Nutcracker" in East Texas to include live orchestra accompaniment. Invited to join our cast of over 100 TJC and community performers will be two Principal dancers with the world-famous New York

City Ballet, to dance the roles of the Sugar Plum and her Cavalier.
In addition to two public performances with the Symphony, two abbreviated school shows are performed for school age children, home-schooled students, and nursing home residents. These performances educate and enrich community members who may not otherwise get the opportunity to to see live dance and music. The "Nutcracker" is the perfect way to introduce young children to the power and beauty of classical music and dance.
Ticket Prices: $10.00 – $55.00
Cowan Center
3900 University Blvd.
Tyler, Texas 75701 For questions… 903-566-7424
Tyler Jaycees Christmas Parade
Downtown Tyler
Thursday Dec 5- 6PM
Then at 7 PM go see
Elf (2003)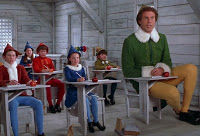 Tickets are $5  at Liberty Hall
After inadvertently wreaking havoc on the elf community due to his ungainly size, a man raised as an elf at the North Pole is sent to the U.S. in search of his true identity
Also At Liberty Hall this month
December 12 at 7 pm
A successful song-and-dance team become romantically involved with a sister act and team up to save the failing Vermont inn of their former commanding general.
And the wonderful
Polar Express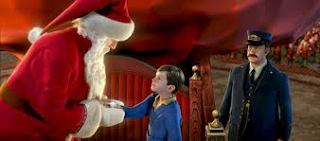 December 21 at 3pm
Tickets are $7
This is the story of a young boy on Christmas Eve who boards a powerful magical train that's headed to the North Pole and Santa Claus's home. This boy doubts the magic of Christmas and while on this extraordinary train ride to the North Pole he will embark on a journey of self-discovery, that will show him the wonder of Christmas never fades for those who believe.
Also
A Tuna Christmas
December 7 at 1:30 and Dec 8 at 1:30 and 8:30pm
Presented by
An APEX Entertainment production on the stage of Liberty Hall. The many residents of Tuna, Texas (the fourth smallest town in Texas), are all portrayed by Michael Ward and Chris Brantley. Directed by Jenny Jones and produced by Johnny and Coretha Loughridge.
This is such a great play-so funny!!
Apex is also doing a production of
RENT
On Dec 6 and 7 at 8 pm
A must see play
Rent is the Pulitzer and Tony Award winning musical about Bohemians in the East Village of New York City struggling with life, love and AIDS, and the impacts they have on America.
APEX is dedicated to provide professional training to actors, directors and theatrical technicians in East Texas. Students learn from professionals currently active in the theater and film industries.
and on December 15 at 8 pm
An Evening with Bruce Robison and Kelly Willis
Sunday, December 15 at 8 p.m.
Tickets are $20 for floor seats and $15 for balcony
At the door tickets will be $25 for the floor and $20 for the balcony
VIP boxes are $175 (seats 4)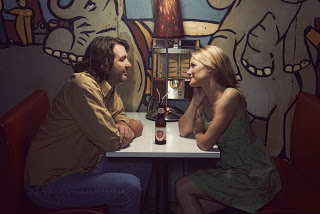 Liberty Hall is pleased to present Bruce Robison and Kelly Willis in concert on Sunday, December 15 at 8 p.m. This will be an evening of their best original music and some great Christmas and holiday favorites sprinkled in for the season.
Some of the music will be from their album Cheater's Game, out now on Premium Records and released to widespread critical acclaim, The Wall Street Journal calls the album "a masterly collection," while theAustin Chronicle praises, "Extraordinarily talented on their own, Kelly Willis and Bruce Robison prove themselves greater together than apart." Widely recognized for their live shows together, Bruce and Kelly is on tour throughout the U.S. in celebration of the album.The long-awaited album features seven new songs and six cover songs. Of the material, Kelly comments, "The songs that we chose to cover were important in that they reflect what we love about country music." Writers include Razzy Bayley, Hayes Carll, Don Williams, Dave Alvin, Robert Earl Keen and Lawrence Shoberg. "This is something that I've wanted to try for a couple of years," explains Bruce. "At some point you decide: let's see what this is like if we don't keep it at arm's length. It does feel like the time is right for us to do this together. Kelly is such an amazing singer, and she makes a song sound like it ought to sound." In preparation for the album, the couple spent a year working through new material at live shows in an effort to find their musical voice. Once they had determined the kind of album they wanted to make, they traveled to Nashville to work with producer Brad Jones.
Since emerging onto the scene in 1995, Bruce has been widely recognized as a world-renowned songwriter with several #1 hits, including "Wrapped" (George Strait), "Angry All The Time" (Tim McGraw & Faith Hill) and "Travelin' Soldier" (Dixie Chicks). He has also recorded eight studio albums. Cheater's Game is the first album from Kelly since 2007's acclaimed Translated From Love. Of the album,Entertainment Weekly declared, "…a treat in any emotional language," while Interview Magazine asserted "…Kelly Willis ultimately blows away the year's biggest noisemakers." Since her debut in 1990, Kelly has released six albums, including 1999's What I Deserve, of which Time Magazine called the "country record of the year
WHAT FUN and Exercise too!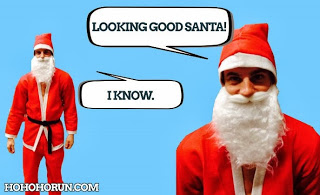 The First Annual Ho Ho Ho Run!