This is a map to Lee's garden,see the story at the end of the blog.
Innkeeper
Rose Vine Inn Bed & Breakfast
We are well in to January-the month we all regroup and hope we can keep our New Year's resolutions! We are well on the way to Valentine's Day. it is not too early to make your plans-which should include at least one night-better two!-at the Rosevine Inn Bed and Breakfast. It can be on the big weekend-or before or after-after all it is just a day. Read here about a few of the great things going on in the area until Valentine's Day and after!
A Free Concert!
Quink Vocal Ensemble
Jan 25 at 7PM
Quink Vocal Ensemble is an acappella quartet from The Netherlands,
whose vast repertoire stretches from the Middle Ages to Contemporary
music, spanning more than 800 years of musical history. As part of
their 2014 US tour, the ensemble will present a concert on Saturday,
January 25, 2014, 7:00 pm, at Christ Episcopal Church, 118 S. Bois d'Arc
Avenue, Tyler, Texas. This concert will be presented free of charge
and is open to the public. Child care will be provided.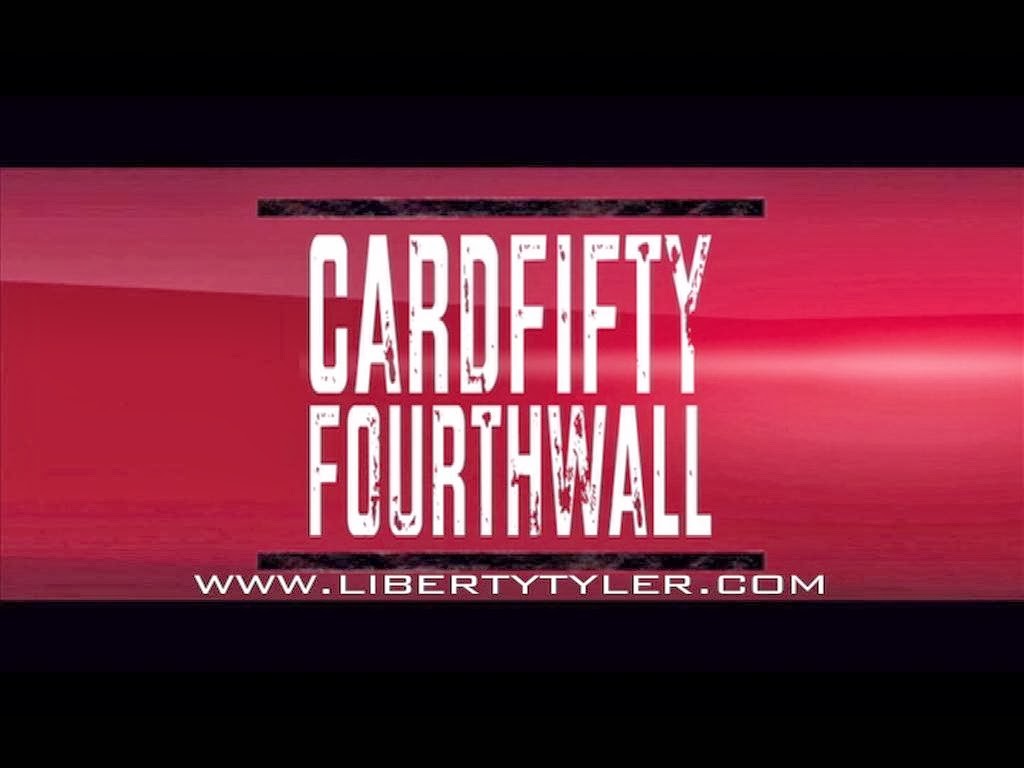 This show will combine the best of two
hilarious improv groups into one screaming ball of laughter. This
combined group of Card 53 and Fourth Wall, improv from Dallas, will use
audience input and suggestions to create comedic scenes and music.
Fourth Wall Comedy is comprised of some of the most experienced
improvisers in the Dallas-Ft. Worth Metroplex, and includes Tyler's own
Card 53 member, Jamey Whitley. Fourth Wall has won "Festival Favorite"
at the Frisco Comedy Festival. Additionally Card 53, of Tyler, continues
to be the only improv comedy troupe in the Tyler/Longview area and
brings this new form of entertainment to East Texas. They strive to
bring comedy to an area growing with the love of entertainment. These
two forces of comedy will blend together to bring us some of the
craziest moves done on a live stage. If you like to laugh you will not want to miss Card Fifty-Fourth Wall!
Please only 17 years and up.
At Liberty Hall-Downtown Tyler
Saturday, January 25 at 8 p.m.
Tickets are $15 online and $20 at the door
VIP Boxes are $125 each
Time for Canton First Monday Weekend January30 through February 2

This one is always a great one!! Not real crowded and lots of really good buys.
What started more than a century ago as a flea market has become home to
some of the most exciting, cutting-edge home furnishings, antiques and
collectibles that can be found anywhere. Over the past 150 years, lots
of things have changed in the Original First Monday Park; but the
genuine, down-home human relationships between vendors and shoppers are
the reason people keep coming back.
This is a place where you can slow
down, visit and ask questions, talk to collectors and antique dealers
and meet the artists and craftsmen who create one-of-a-kind items
First-Saturday C & W Dance February 1 at 7PM
Make a date to meet at TASCA for an evening of Country and Western
Dancing on the first Saturday of each month. The next dance will be held
on February 1 from 7:00 – 9:30 p.m. in the TASCA Activity Center
Ballroom. Music provided by "Caddo Creek." Bring a snack to share and
have fun. Admission is $5.00 per person. For more information call (903)
871-3217 or send an email to info@tasca.org.

CHARLES KRAUTHAMMER
Tuesday, February 4, 2014 • 7:30 PM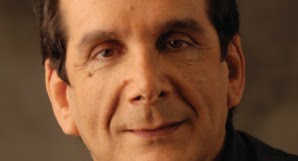 Winner of the Pulitzer Prize and named by The Financial Times
as the most influential commentator in America, political speaker
Charles Krauthammer has been honored from every part of the political
spectrum for his bold, lucid and original writing. For three decades,
Krauthammer's award-winning commentary has helped frame the very shape
of American foreign policy as a syndicated columnist for The Washington Post, a contributing editor to The Weekly Standard and The New Republic, as
well as a weekly panelist on Inside Washington. He is also a
contributor to FOX News, appearing nightly on FOX's evening news
program, "Special Report with Bret Baier."
At
Beyond the Pale: Live, Original Celtic Music Concert Feb. 8 at 7:30pm
14+ or with adult, please
Doors open at 7:00 pm
turning to The Old Firehouse, Beyond the Pale lives up to its name,
delivering a wild musical ride outside the boundaries of convention.
Delighting audiences for over fifteen years, the band is grounded in the
traditional roots music of America, Ireland and Northern Europe with
imaginative ventures across musical borders. Expect the unexpected as
fiddle, flute, hammered dulcimer, accordion, guitar, saxophone whistles
concertina, mandolin and percussion conspire to hold you spellbound!
Last time these folks played The Old Firehouse, we had standing room
only! Be sure to get your tickets early
Fun Event and Fundraiser for a great cause
Salvation Army Women's Auxiliary Chili Bowl and Auction February 11 5:30 to 8
The Salvation Army will be having their 11th Annual Chili Bowl and
Auction on February 11th, 5:30pm to 8:00pm at Harvey Convention Center.
Former Sheriff J.B. Smith will again provide his own chili recipe,
cultivated after his years of experience as a judge in the World
Championship International Chili Cook-Off in Terlingua. Smith will also
be serving as the Auctioneer for the event. Members of the Christian
Cross Spoke Riders motorcycle group will be assisting in the Auction.The
Silent Auction will be huge again this year with many favorite items to
bid on.
Tickets are available for $10 at The Salvation Army, 633 N. Broadway Ave. Tyler, TX.
: Million Dollar Quartet Feb. 13 7:30 pm The Cowan Center
The 2010 Tony® award-winning Broadway musical, inspired by the electrifying true
story of the
famed recording session that brought together rock 'n' roll icons
Elvis Presley, Johnny Cash, Jerry Lee Lewis and Carl Perkins for the first and
only time. On December 4, 1956, these four young musicians were gathered
together by Sam Phillips, the "Father of Rock 'n' Roll," at Sun Records in
Memphis for what would be one of the greatest jam sessions of all time. MILLION
DOLLAR QUARTET brings that legendary night to life with an irresistible tale of
broken promises, secrets, betrayal and celebrations featuring timeless hits
including "Blue Suede Shoes," "Fever," "That's All Right," "Sixteen Tons,"
"Great Balls of Fire," "I Walk the Line," "Whole Lotta Shakin' Goin' On," "Who Do
You Love?," "Matchbox," "Folsom Prison Blues," "Hound Dog" and more. Don't miss
your chance to be a fly on the wall of fame! www.milliondollarquartetlive.com
Casablanca for Valentine's Day
Friday, February 14 at 8 p.m.
Tickets are $8
VIP Box Seats are $100 – each box will get champagne and chocolates for your special valentine


In World War II Casablanca, Rick Blaine,
exiled American and former freedom fighter, runs the most popular
nightspot in town. The cynical lone wolf Blaine comes into the
possession of two valuable letters of transit. When Nazi Major Strasser
arrives in Casablanca, the sycophantic police Captain Renault does what
he can to please him, including detaining a Czechoslovak underground
leader Victor Laszlo. Much to Rick's surprise, Lazslo arrives with Ilsa,
Rick's one time love. Rick is very bitter towards Ilsa, who ran out on
him in Paris, but when he learns she had good reason to, they plan to
run off together again using the letters of transit. Well, that was
their original plan….
Trivia for you!! Rosevine Inn extended stay suites will open a Casablanca Room VERY SOON !

The Tyler Civic Chorale and its soloists perform the music of Cole
Porter. Silent auction; chocolate desserts; espresso bar. $25 per
person; tickets available at www.tylercivicchorale.org or from any chorister.

Marcia Ball in Concert
Saturday, February 15 at 8 p.m.
Tickets are $30 floor, $25 – $20 balcony
VIP Box Seats $200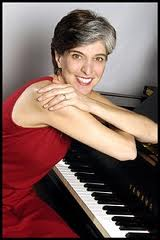 Singer/pianist
Marcia Ball knows how to raise roofs and tear down walls with her
infectious, intelligent and deeply emotional brand of southern boogie,
rollicking, roadhouse blues and heartfelt ballads. Over the course of
her three-decade career, Ball has earned a huge and intensely loyal
following all over the world. Her exquisite piano playing and
passionate, playful vocals fuse New Orleans and Gulf Coast R&B with
Austin's deep songwriting tradition into a sound No Depression described
as "a little rock, a lot of roll, a pinch of rhythm and a handful of
blues."
This Garden usually opens Valentine's day weekend! We will feature it again in the next blog-we love it and want as many of our guests as possible to enjoy it, too!!

Most
people have never heard of it… yet those who have, believe it is a
private paradise tucked away among the East Texas landscape. It is considered to
be the best kept secret in East Texas. Mrs. Lee's Garden is a 816-acre tract of
land that is drastically transformation every February and March. Each spring
the acreage becomes a golden haven of beauty. Millions of golden daffodils,
scattered over approximately 28 acres, begin to bloom. Visitors can see
all the beauty by traveling along a four-mile trail that meanders around two
lakes, between wooded valleys, and around a replica pioneer log cabin. It is a
sight that leaves visitors in absolute awe.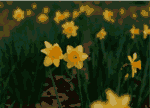 Within the boundaries of this
918-acre farm is a lesson of history, a sermon on the wonders of God's nature
and much beauty for people to see. Due to the hard work, patience and love
of Mrs. Lee, for her God, her country and her fellowman, to be able to add to
the beauty of nature for all to enjoy as much as she did.
The garden opens, depending on Mother Nature, around the middle of February
and remains open through March or until the daffodils are no
longer in bloom. The garden's ability to open depends upon two things:
Road conditions-
it is closed when the roads are wet.

The garden's future ability to
remain open depends upon the number of people who visit and register their
attendance.

The garden is open during

this time seven days a week from 10 a.m. to 4:00 p.m.. For Road Conditions and predicted

blooming schedule, contact the Mrs. Lee's Daffodil Gardens directly at

(903)845-5780 or

email

.
Well there we go!! Hope we see many of you soon. Happy Valentine's Day.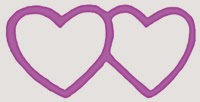 and don't forget
Fires burn nightly and breakfast is served daily at the Rosevine Inn Bed and Breakfast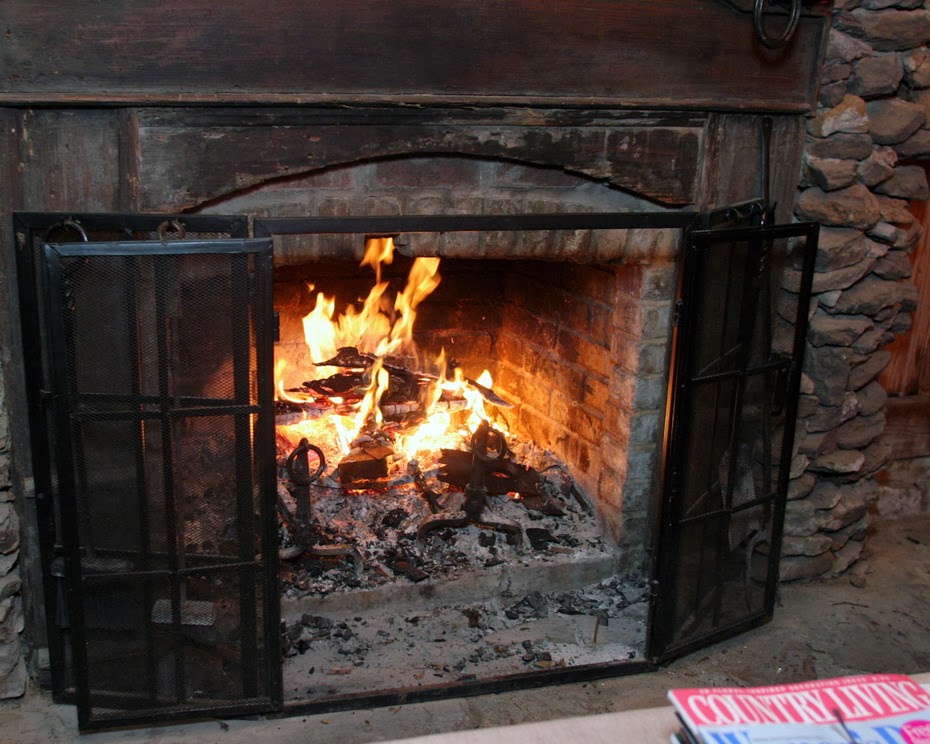 Innkeeper Becca signing off!!