Innkeeper
Rose Vine Inn Bed & Breakfast 
We lost an hour last night!! What does that mean? SPRING is just around the corner!! That brings more outdoor activities. Lots to do in the area-and Tyler's Azalea Trails is so beautiful-do not know how the cold weather of the past few weeks will effect the flowers, but you can be sure there will be lots to do and see.
Coming up soon to is                                 always lots of fun with wearin' of the green!!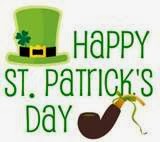 Food for the Hungry presents

THIRD DAY, Skillet, Mandisa, Brandon Heath, Peter Furler & We As Human
March 14, 2014
Door open at 5:30 PM
Show starts at 6:30 PM
Tickets on Sale December 20, 2013 at 10AM
P1 VIP $99.00
VIP Ticket Includes:
Meet & Greet w/ photo opp with members of Skillet & Third Day, you and your
guest(s) -autographed photo -VIP laminate and lanyard -reserved floor seat
in first 5 rows (first order first basis)
Arrive at venue no later than 5pm at designated VIP door. All VIP assets
given at will call prior to VIP event.
P2 $35
P3 $25
P4 $20
Plus Service Fee                Click here to buy tickets online
This sounds interesting!!
Disc Golf Spring Fling
This fun event is designed for opening the season of disc golf for
all skill levels and time schedules.  Come on out and enjoy this
beautiful property while throwing a disc.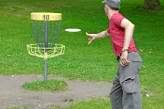 $5-Recreation Div, short tees, playing for trophies (1 Round only)
$10-Intermediate Div, short/long tees playing for trophies and CTP's (2 Rounds)
$15-Advanced Div, long tees, playing for percentage of the pot (2 Rounds)8:30 am Registration at Welcome Center
9:00 am Players Meeting at Welcome Center
9:15 am Tee Off – Shotgun Start
Please bring your own lunch – we have refrigeration and microwave on the courseWe
are gonna be trying out a couple new tee/basket positions during this
event for players to evaluate for the future of the course  Location and questions
The ROC

18700 S.69
Tyler, TX 75701

For questions…

playupward@gmail.com
903-520-4923
This we will mention in the next blog also as it continues through April.  Always a blast!

2014 Themed Weekends
March 15th and 16th St. Patrick's Day      March 22nd and 23rd Pirate Invasion
March 22 P.M. Pirate Ball                         March 29-30 Festival of Fools
March 29th P.M. Masque Ball                   April 5th and 6th Highland Fling
April 5 P.M. Celtic Music Festival             April 12-13 Wild, Wild Western European Steampunkfest
April 19th Tolkien Fantasy                        April 20th Easter
April 26th and 27th Quest for the Holy Grail.
The fair features costumed characters, a "Punch and Judy" show,
Cirque du Sewer Rat Circus, several vendors, belly dancing, Celtic
music, archery, and unscripted jousting, General Manager Keith Waddoups
said. It draws about 10,000 people to Troup during the eight weeks that
it runs. Each weekend features a different theme while there is a school
day open to any area schools that want to

arrange a visit.

Owner Dustin Stephens used to be part of the
Texas Renaissance Festival while Waddoups, who hails from England, had
performed at various Celtic weekends. When Stephens decided to start a
festival in East Texas, Waddoups asked if he needed any help."We try to keep everything historically correct," Waddoups said.The fair features an English court with King
Henry VIII and his last wife, Catherine Parr. The 300-year-old "Punch
and Judy" show is authentic as is the jousting, he said."We do full contact jousting," Waddoups said. "If you take a hit, you take a hit. It's all real. Nothing is rehearsed."
For more info email fourwindsfaire1@yahoo.com  website  http://fourwindsfaire.com/
Need to learn something about cars?
 Powder Puff Mechanics Class
March 15 10 a.m.  Glass Recreation Center
 Learn the basics of taking care of your car and extending the life and
use. Men and women can bring their cars to the Glass Recreation Center
and each be shown under the hood, what is what, and where you need to
check and more. Our local mechanic will be on hand for any other
additional questions. With the high cost of living, every penny
saved, is a penny earned, and to have a working knowledge of what to do
with your car to keep it running is an advantage.
Opening Reception for Color and Texture: A Fiber Arts Exhibit
March 15  5:30 pm          Join us to celebrate the grand opening of Gallery Main Street's
Color and Texture: A Fiber Arts Exhibit. The event will feature music, refreshments and an
opportunity to meet the artists. It's free and open to the public, so make
plans now to attend.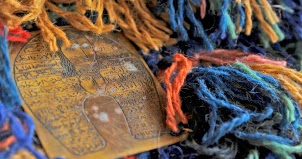 Gallery Main Street
110 W. Erwin
Tyler, TX 75702
http://www.heartoftyler.com/downtowntylerarts/
For questions…
altaylor@tylertexas.com
903-593-6905
(903) 593-6905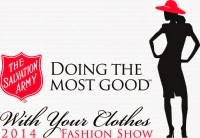 903-561-8509
903-670-3302                 March 18   10 am
Spring Fling Style Show hosted by the Tyler Salvation Army Women's
Auxiliary. Boutique style shopping with Zacki's Unique Boutique of
Lindale and many more vendors with their special merchandise. Lunch will
be provided by Chez Bazan beginning at 11:30. Tickets are $25 and may
be purchased by contacting Margaret Perryman at 903-561-8509 or Jennifer
Jones at 903-592-4361
 Quilters' Guild of East Texas 33rd  Annual Tyler Quilt Show
 It is time for The Quilters' Guild of East Texas 33rd Annual Tyler Quilt Show! We are very excited this year to announce the Annual Tyler Quilt Show will feature over 200 quilts!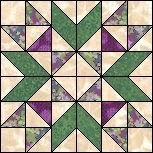 There will be quilt related demonstrations, as well as a "Bed Turning" to show off some of the older quilts.
We
will have over 25 vendors including: All those Quilts, BeStitched,
Calico Junction, Creative Sister Fabrics, Davis Log Store, Fabric Cafe,
French Knot Quilt Shop, Hands on Tradition, Hardwood Designs, Honey Guy,
Jo's Quilting Studio, Jewelry Boutique, Minding My Ps & Qs, Piece
Keepers, Quilt Backs and More, Quilt Stitch & Sew, Sew Inspired, the
Gray Rooster Wood Shop, Texas Silver Mercantile, Sharman's Sewing
Center, Two Bees Fabric, Wonder Arc Designs.
We have a
beautiful Donation Raffle quilt & a silent auction benefiting CASA
for Kids of East Texas, Refuge of Light, & Spirit of St. Louis
Therapeutic Riding CenterSo, please help us spread the word.
The 33rd Annual Tyler Quilt Show!
March 21 & 22, 2014
10:00 AM to 5:00 PM
$6.00 for adults
$5.00 for seniors & children under 12
at
The Harvey Hall Convention Center
2000 W. Front Street 
Ready to run!!
The Tyler Azalea 10k is been staged on one of most beautiful courses in
Texas. You will see mile after mile of azaleas, dogwood trees and spring
flowers that you have to see to believe.
The breathtaking beauty of
our Azalea and Spring Flower Trail has been praised by visitors as a
floral wonderland and a photographer's paradise.
 East Texas Garden Lecture Series
 LOCATION, LOCATION, LOCATION – RIGHT PLANT/RIGHT PLACE; AND "ASK THE DESIGNER"
Date: March 22, 2014
420 Rose Park Drive
Time: 8:30 a.m.
Registration: 9 a.m. Details:
Keith Hansen, Texas A&M AgriLife Extension horticulturist will
discuss selecting the right plants for landscaping projects for
long-term success. This will be followed by Laurie Breedlove of
Breedlove Landscape Nursery and James Wilhite of Wilhite Landscape
fielding your landscape design questions.
Cost: $15 (or $45 for a season pass to all seven Lecture Series programs).
Contact:  Texas A&M AgriLife Extension Service Smith Co office 903-590-2980
903-670-3302
East Texas Symphony presents    On Nature  March 22 7:30 pm
Jonathan Gentry
Join
Richard Lee and the ETSO for this multi-media concert event featuring
works inspired by nature.  The program features Beethoven's Pastoral
Symphony, reinterpreted with stunning photography by Dr. Scott
Lieberman.  Also on the concert, the world premiere of Glacier Bay by
Stephen Lias, featuring his own photography, and a performance by 2012
Juanita Miller Competition Grand Prize Winner Jonathan Gentry.     website     http://www.etso.org/1314sub4.php  
 Cowan Center
3900 University Blvd.
Tyler, Texas 75701 For questions…
903-566-7424
Gala Of The Royal Horses will be playing at the Oil Palace,
at 10408 Texas 64, New Henderson Highway, Tyler, Texas. Next performance is on March 22, 2014.
There are currently 2 performances scheduled.
Gala Of The Royal Horses is coming to North America for the first time in 2014!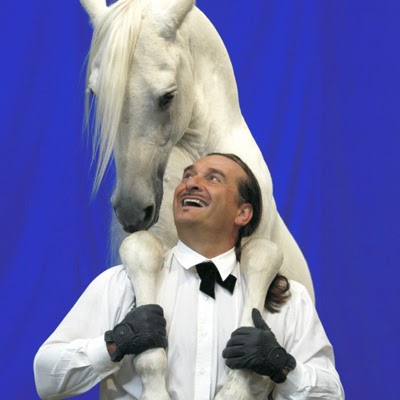 Featuring creator and producer for "Gala of The Royal Horses",
riding Master – Rene Gasser. Some of the most renowned in history, The
Royal Horses of Europe are favoured by royalty and horseracing.
The event includes Spanish flamenco dancers with authentic vibrant
costumes supplemented by the smooth notes of a guitar to deliver the
sights and sounds of Spain a heartbeat away.
Audience also will enjoy numerous performances involving the
Andalusian, Friesian, Lipizzaner and Arabian breeds. The show presents
the greatest horses, capable of astonishing maneuvers, including the
spectacular maneuvers once used on "The Airs Above The Ground".


Louise
Mosrie 
Saturday, Mar 15th, 2014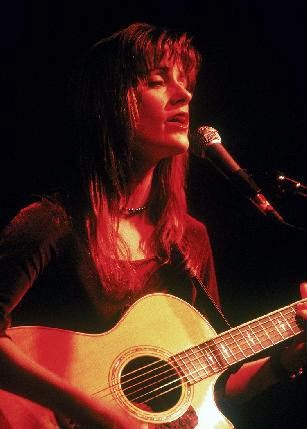 Doors Open 7pm, Concert
Begins at 7:30 pm
Admission: $15 at the door
Advance Admission: $12
by cash or check made out to The Old Firehouse,
by Credit Card $13.50 (includes $1.50 service fee)
(please call us at 903-852-2781 to arrange)
 Louise Mosrie is part of the new, young breed
of Nashville songwriters making good waves
in the music industry. Louise's songwriting
career began after college while living in
Knoxville, where she produced two independent,
pop/folk albums before moving to Nashville
in 2004 to hone her song-craft.
Adept across many genres, she settled on
Americana/folk as her most natural voice,
ably demonstrated in Home, her most
recent CD.
Drawing on the sensual imagery of the Deep
South, Louise's songs are filled with
deep feeling and uncommon description conveying
a world of lush detail and wide-open emotion.
Compared to songwriters Nanci Griffith, Lucinda
Williams and Patty Loveless, Louise has been
also been dubbed "William Faulkner with
a guitar."
Further kudos include New Folk winner at
Kerrville in 2009, second place at Telluride
in 2011, and Emerging Artist at Falcon Ridge
in 2011..
      From the Lecture series at The UT Cowan Theatre
 Robert Edsel
March 25  7:30 pm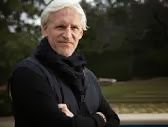 Robert M. Edsel is the author of the non-fiction books, Rescuing Da Vinci and TheMonuments Men: Allied Heroes, Nazi Thieves and the Greatest Treasure Hunt in History, as well as the book Saving Italy, published in May 2013. He is the co-producer of the documentary film, The Rape of Europa, and Founder and President of the Monuments Men Foundation for the Preservation of Art. In January 2012 George Clooney announced he would write, direct and star in the film version of Mr. Edsel's book, The
Monuments Men. Additional stars include Matt Damon, Cate Blanchett and
Bill Murray. This film is slated for release in December of 2013. 903-566-7424  for questions    Cowan Center3900 University Blvd.      Tyler, Texas 75701       
At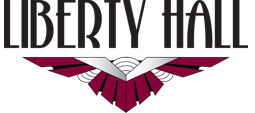 March 20-22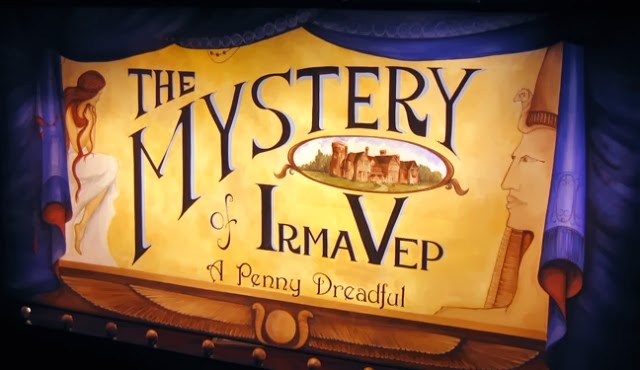 Tickets for floor seats are $30-$25
Balcony seats are $20-$15
VIP Box seats are $200 (seats 4 persons)
Great for the family ages 12 and up
  APEX Entertainment is proud to present The Mystery of Irma Vep, written by Obie Award-winner Charles Ludlam.
A classic COMEDY named one of the best plays of 1984 by The New York Times,
this ridiculous romp begins on a dark and stormy night when Lady Enid
and Lord Edgar arrive at their haunted estate and a silly mystery
unfolds. Complete with vampires, werewolves, mummies and damsels in
distress, the laughs erupt in this side-splitting spoof of horror
movies, classic literature, Victorian melodrama, Hitchcock and the
conventions of theatre itself.
 and on March 29th
Bob Schneider in Concert
Saturday, March 29 at 8 p.m.
Tickets are $20 online and $25 at the door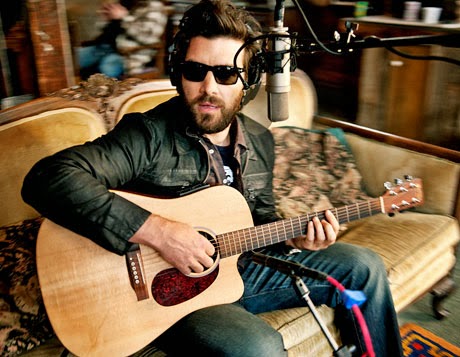 Bob
Schneider continues his quest to be indefinable with his latest musical
entry "Burden of Proof".  Once again is showcase Bob's incredible
chameleonic ability to seamlessly morph from one musical style to the
next. His imaginative lyrics and amazing hooks keep coming through
though, no matter what style he finds himself in. His fellow Texans as
well as his rabid U.S. fanbase will testify to his abilities, as he has
become the most awarded singer songwriter in Austin's history, winning
over thirty Austin Music Awards. He is a treat! So go ahead and reward
yourself! Get your tickets today!
We invite you to enjoy the vivid colors and sweet scents that only an
East Texas Spring can provide. Make plans to take in the special Azalea
and Spring Flower Trail events. We have additional Spring events and
year-round attractions to assure your visit to Tyler, Texas is a
pleasant one!
The Azalea & Spring Flower Trail travels through eight miles of
residential gardens and historic homes sites. The two trails have been
routed to maintain an orderly traffic flow so visitors can see as many
flowers as possible. From the courthouse on North Broadway, follow the
specifically marked Azalea Trail signs southward to enjoy this
outstanding celebration of Spring in East Texas.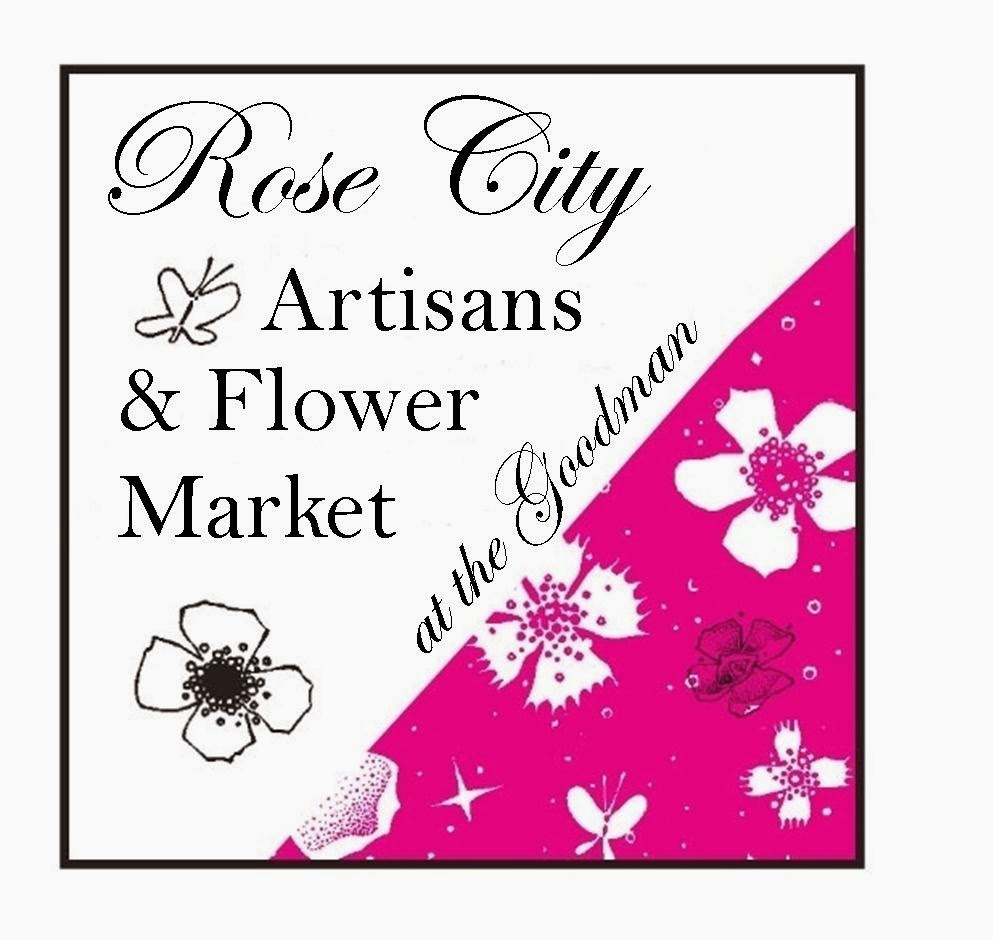 Friday & Saturday,     March 21-22, 2014 
10 a.m.-4 p.m.

Goodman-LeGrand Museum

624 North Broadway Avenue,
Tyler, Texas 75702
The Flower Market has been expanded to an upscale open-air market where artisans and vendors can sell everything from:
garden décor
hand-made items like jewelry

home-baked goods
specialty food items
bedding plants
herbs
bulbs
produce
wine
plus live entertainment
concessions and more.
This two day event is open to the public, and admission is free.
Of course we have already featured the Four Winds Faire , The Tyler Quilt Show, The Azalea 10-K and the ETSO Concert "On Nature"
Also happening on March 22


The 26th Annual Beauty and the Beast Bicycle Tour(click here)
Presented by
Kiepersol Estates & The Tyler Bicycle Club
Every route will have the opportunity to tame the BEAST!
All routes are more challenging than ever, can you say "Hills?"  "Steeper?"
The 67 mile route is the most changeling route that we have ever
offered, so if you intend to ride this route come prepared, we wouldn't
want the Beast to seize another cyclist's soul. Making this your first
67 miler of the year, not recommended.
 Once again this year the 67 mile route will include A RACE!!
1st $250, 2nd $175, 3rd $100 (separate for men and women)
Non Paid Participants/Riders will have a $2 fee for lunch, you can purchase tickets at the event Saturday or Friday night.
And 
Camp Ford Living History     March 22  10-5
Men and women in period costumes, firing of the cannon every hour, exhibits, flag retirement ceremony and mock battles. Located at Camp Ford park, 6500 hwy. 271
Contact 903-725-6774   free but donations are accepted  
This only happens once and year and is a do not miss!!
"Spirits of Oakwood"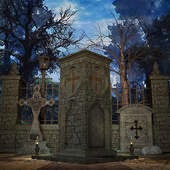 Guided walking tour through Tyler's historic Oakwood Cemetery.
Historians in period costumes are at selected grave sites and bring that
person to life, telling their life story. Many of Tyler's early
pioneers and notable citizens are buried in this "Texas Historic
Cemetery". $10 for adults; children 12 and under are free. Funds
raised from this event are used to repair the broken and damaged markers
in the cemetery. This event is sponsored by the "Oakwood Cemetery
Restoration Committee".
This is our 10th year of tours and have
titled this year, "The Best of the Past" and will revisit our
"favorite" 9 spirits from previous tours. (I do have a photo from a
past year that could be used). corner of Oakwood and Palace   March 29
Tyler, Tx 75702

For questions…

903-316-2201
2014 Azalea Arts and Crafts Fair
Saturday and Sunday March 29-30 9-6
We
invite you to stroll in the park and shop at our annual arts and crafts
fair. Only handcrafted items will be sold including: clothing, jewelry,
candles, paintings, decorative items and more. For more information
please call Debbie at (903) 531-1214.
2014 HISTORIC TYLER TOUR OF HOMES
Mary John Spence Proudly Presents
"Showcasing the Works of Shirley Simons, Sr."Saturday, March 29, 2014: 10:00 a.m. – 5:00 p.m.
Sunday, March 30, 2014: 1:00 p.m. – 5:00 p.m
 Candlelight Tour and Party
March 28th 7-11
$100 guests $75 members
Taking reservations now by check or phone   903 595-1960 
historic@suddenlinkmail.com
click here for more info   http://www.historictyler.org/eventscalendar-archive.html
So that is it until the end of the month!!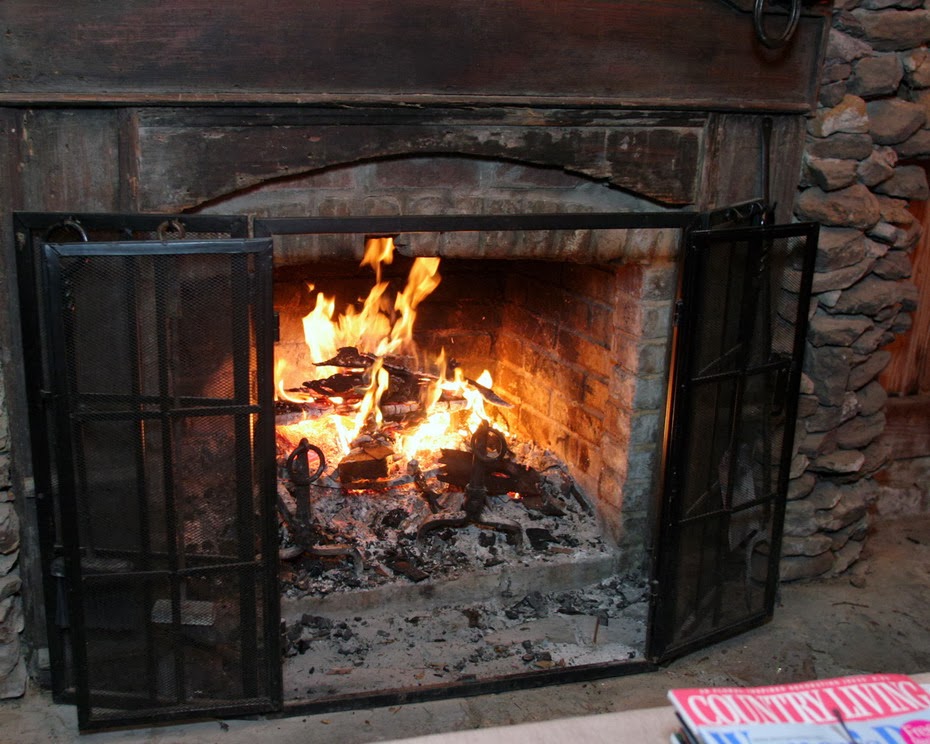 We will put up another blog in a couple of weeks to feature the last week of The Tyler Azalea Trails and more April events!!
Until then do not forget to visit us at 
Until next time
Innkeeper Becca signing off