Innkeeper
Rose Vine Inn Bed & Breakfast
Ok-this time we are going to feature a few-but by no means all-of the
fun and interesting things to do in Tyler and the surrounding area. Also-a couple or three of the
recommended restaurants in the area. Your "author" will take a break-so
the next blog will not be out until the middle of September.!! Enjoy and check back with us soon and often.
First Monday Trade Days is back!!
Aug 28 through Aug 31 (September 1 is Monday!)

Not ever to be missed!! You should go
Caldwell Zoo Offers a Full Day of Fun
Established
in 1953 by David King Caldwell, the Caldwell Zoo is a great place in
Northeast Texas to Sprawling
across 85 acres, the zoo is home to more than 3,400 animals dwelling in
six main habitats or exhibits: the African Savanna, North America,
South America, African Aquarium, North American Herpetarium, and the
Wild Bird Walkabout.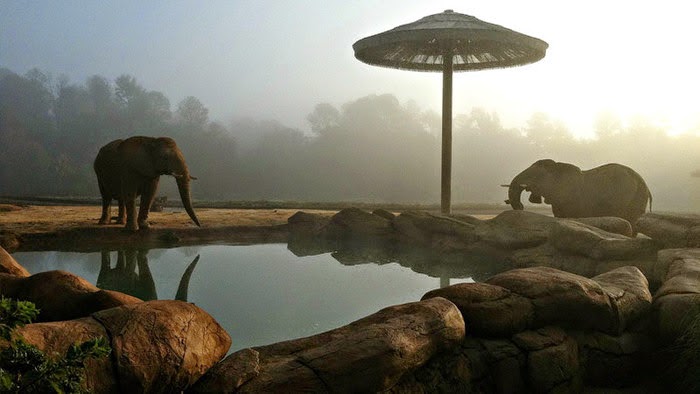 experience diverse wildlife.
As
a part of the Association of Zoos & Aquariums, Caldwell strives to
conserve endangered species, now serving as a refuge to a dozen of them,
including cheetahs, ring-tailed lemurs, black-footed penguins and black
rhinoceros. In addition to a naturally educational atmosphere, Caldwell
offers special school, home school and scouting programs. Detailed
information is available at
http://caldwellzoo.org/education_programs.htm
.
In
order to welcome as many guests as possible, Caldwell is closed only
three days each year: Thanksgiving, Christmas and New Year's Day. March 1 through Labor Day, the zoo is open from 9 a.m.-5 p.m., and Labor Day through February, it is open 9 a.m.-4 p.m.
Parking
is free, and there is no admission fee for zoo members and children age
2 and under. Admission for ages 13-54 is $10.50, ages 3-12 pay $7 and
senior citizens (age 55 and over) pay $9.25. To contact the Caldwell
Zoo, call 903.593.0121 or email
info@caldwellzoo.org
.
Texas Rose Breed Show
Aug 30 and 31
Tyler Breed Show – All Breed Show –
Kim Brunson
– (817) 683-8284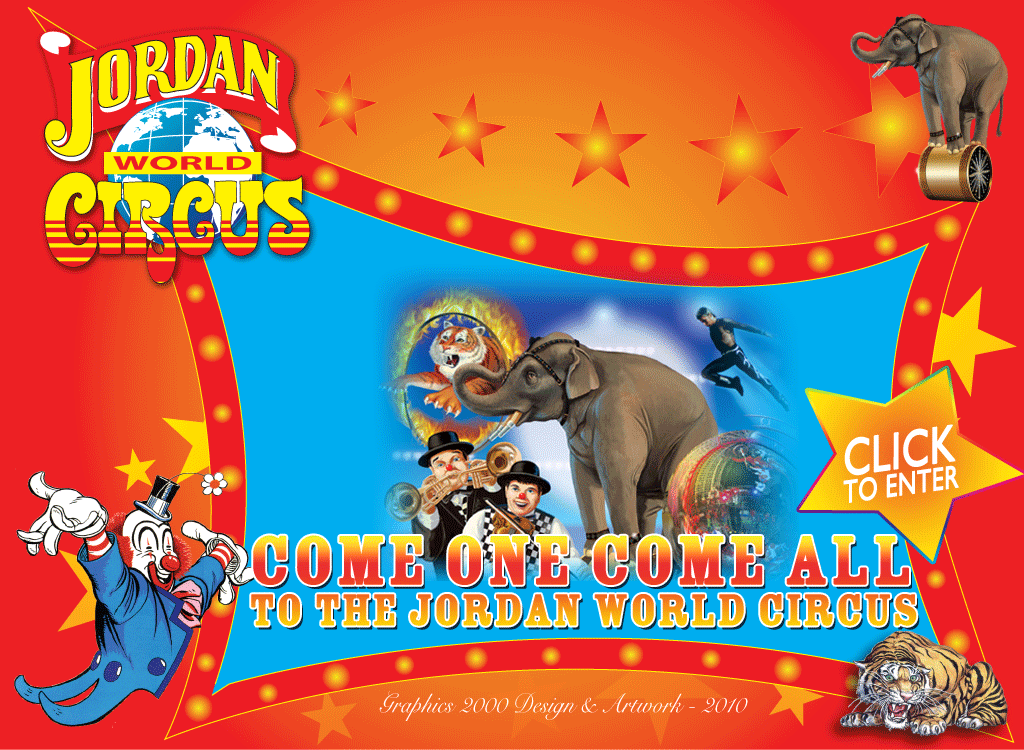 The JORDAN WORLD CIRCUS, one of North America's premier traveling circuses,
is owned and produced by Jody Jordan of Las Vegas, Nevada. Hailing
from a long background of aerialists and circus performers, Jordan
brings a unique talent to the circus management field. His exciting
two hour shows are presented on annual tours from coast to coast and
border to border by local Shrine Centers and Clubs, police and fire
associations, civic clubs and organizations, merchant associations,
local presenters and venues, and fairs, festivals, parks and the like.
Coast to coast and border to border by local Shrine Centers and Clubs,
police and fire associations, civic clubs and organizations, merchant
associations, local presenters and venues, and fairs, festivals, parks
and the like.
*Tyler Oil Palace*
Saturday Aug. 30th * 3:00 & 7:00
Sunday Aug.
31st * 1:30 & 5:30
Monday Sept. 1st * 1:30 & 5:30
**TICKETS
AVAILABLE** http://www.thejordanworldcircus.com One Hour Before The Show
At The Circus Location http://www.FaceBook.com/TheJordanWorldCircus
3rd Annual Texas Petapalooza
September 6 at 10AM Bergfeld Park

The Third Annual Texas Petapalooza, Tyler's Largest
rescued pet
adoption event, just got bigger.
Texas Petapalooza will
be featuring over 15 animal rescues along with their furry foster critters of
dogs, cats and horses of all shapes and sizes.
There will be pet specific vendors of
accessories, groomers, food, training demonstrations, and a low cost
vaccination clinic. Attractions
of a bounce house, face painting, pony rides, for the kids. There will
also be food, raffles, crafters, a multitude other vendors and weenie dog races. Special
featured attractions of a Police k-9 unit, Fire Truck, and the Police
Identa-kid bus.



So bring the whole family
for a fun filled day at Bergfeld Park on Saturday, September 6th. You
just might meet your next FUR-ever friend at TEXAS PETAPALOOZA 2014!
For more information see us on facebook.com/texaspetapalooza
Cars are Art 2014
Sept 6 at noon-Tyler Museum of Art
on the TJC Campus
The Tyler Museum of Art is getting in gear once again with the call for entries on its Juried "Cars Are Art" 2014 Competition. Vehicle owners may enter their cars in one of eight competition
categories: Pre-1940s, 1940s, 1950s, 1960s, 1970s, 1980s, 1990s, and
Post-2000. Cars will be judged on overall presentation and aesthetics,
not originality or modifications (all doors and engine hoods will be
closed). A jury of art professionals will perform the competition
judging. The first-place winner in each category will receive an artistically
crafted trophy. The entry chosen as the "Cars Are Art" 2014 Best of Show
winner will receive the Grand Prize, which includes a unique trophy and
special display in the TMA lobby for two weeks following the
competition.Registration deadline is Aug. 31. Entry fee is $100 per vehicle with
proceeds benefiting the TMA; price includes lunch and a "Blue-plate
Special" party following the awards presentation from 5:30 to 7:30 p.m.Best of Show Sponsor for Cars Are Art 2014 is Hibbs-Hallmark &
Company. Tents Sponsor is James E. Walker. For information, contact
special events coordinator Caleb Bell at (903) 595-1001, ext. 208 or cbell@tylermuseum.org.
September at
A Night of Improv Comedy with Card 53 and DCH
Sept. 6 at 8 p.m.
Tickets are $15 online and $20 at the door
VIP Boxes $125
Card 53 returns to the stage of
Liberty Hall with an all new show of "make-em-ups" featuring Musical
Director Austin Day as well as some new faces.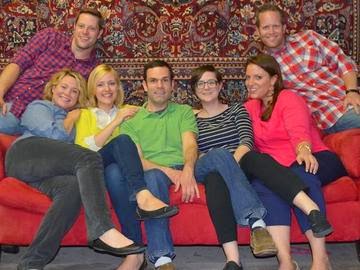 Opening for Card 53 is Roadside Couch
one of the longest running improv troupes atDallas Comedy House who is
owned and operated by brother and sister Tyler Natives Amanda and Kyle
Austin.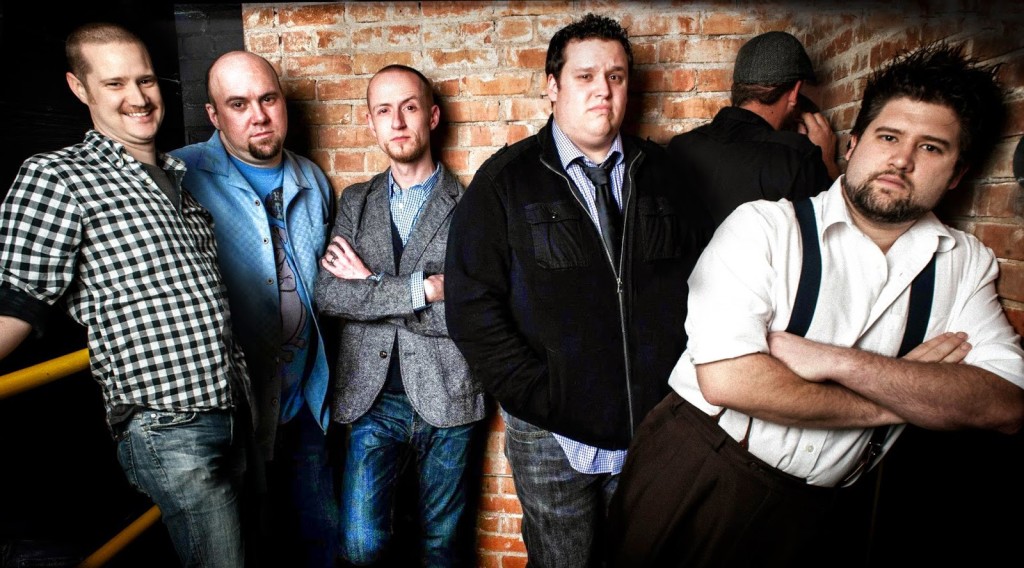 DCH is quickly becoming a
well-known Improvisational Theatre and School around the Country. They
host the Dallas Comedy Festival which has brought in Tim Meadows "SNL",
Michael Keegan Key "Key and Peele", Frank Caeti "MADtv", the Writers
from "Conan" and "Key and Peele" and so many more on multiple
occasions.



A Night of Jazz
Sept. 13 at 8 p.m.
Senor Gringo, Anna Grey and Purple Velvet Fox
Tickets are $15 online and $20 at the door
VIP Boxes $125
If you are looking for something
different, then here it is…..riffs of a Latin guitar and chimes fill
the air. A particular vibe and passion of playing is reflected, human
metronomes tap their toes to the beat, allowing a bond to form. It is a
relationship built on the foundation of the thrill of music. Senor
Gringo was formed many years ago and as time has passed Senor Gringo
has blended into the rich culture of latin jazz.
The musicians in the band come from
various backgrounds of music. Richard Callahan was inspired through
metal bands such as Pantera, Testament, and Metallica. Keyboardist Don
Elbert's music career comes from a soft blues background. Percussionist
Elbert Wright began his musicianship with jazz. Alex Blair, the bassist,
is a high school orchestra director who had been taught by a diverse
blend of instrumentalists from the classical to modern day music.
For drummer Kevin Ewalt, music has taken him around the world, including
South America. With the various backgrounds of euphonious influences
came the birth of a distinctive sound. Come and check it out!
Annagrey is a singer/songwriter and passionate stage performer. Her love of life and music flows from her soul and is undeniable on stage and in her studio recordings. Annagrey has a powerful voice that will capture your heart with the truth and depth of her lyrics. She was featured on the Oprah Winfrey Show, appearing on three episodes ending as a finalist during Oprah's Pop Star Challenge. She has also toured with LeAnn Rimes as a back-up singer and is a career studio singer, with her work in advertisements and radio station identifications heard all over the world. Annagrey has released three full length albums. Her most recent work is self titled and was released in April of 2014.
Purple Velvet Fox Jazz, is a group of
dedicated jazz musicians playing fusion, classic, and experimental jazz.
The band aims to play red hot, driving jazz at the highest level. PVF
is comprised of a quartet of core musicians. Gary Hatcher on guitar and
band leader, Joe Snider percussionist, Jacob Wellman on sax, and Alex
Blair on bass. The Fox often invites other accomplished musicians to
appear with the group on instruments such as saxophone, trumpet,
trombone, keyboard and vocals. PVF plays fusion and modal jazz along with a large repertoire of classic jazz tunes selected from the deep canon of jazz music.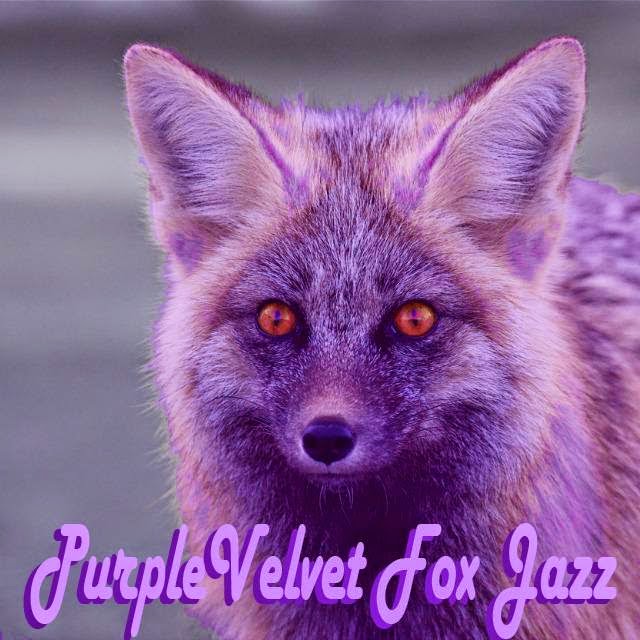 Original compositions as well as
original arrangements of classic tunes are performed. Works are selected
from greats like Miles Davis, John Coltrane, Benny Golson, Herbie
Hancock, Wayne Shorter, and more. Expect to hear improvisation on R
& B, experimental jazz and original compositions by band members.
The exceptional
sounds of Fox send you on a musical journey filled with jazzy moods and
soundscapes from smooth jazz to rocking fusion and improvisation. The
mix of melodies and beats form PVF is sure to engage the listener and
get feet tapping.
Texas Speaker Series presents Dana Bowman
September 18 at 7 p.m.
Tickets are $20
$15 for students and veterans
Dana Bowman has
astounded the nation and the world with his drive, determination, and
will to succeed. He is a retired Sergeant First Class with the U.S. Army
where he was a Special Forces Soldier and a member of the U.S. Army's
elite parachute team, the Golden Knights. Dana Bowman is a double
amputee. He lost his legs in an accident during the annual Golden
Knights training in Yuma, Arizona, in 1994.
On February 6,1994, Bowman gained worldwide attention when he and his
teammate Sgt. Jose Aguillon collided in midair during the team's annual
training. Bowman and Aguillon were practicing a maneuver known as the
Diamond Track. The maneuver calls for the jumpers to streak away from
each other for about a mile and then turn 180 degrees and fly back
toward each other crisscrossing in the sky. Bowman and Aguillon had
demonstrated the Diamond Track more than fifty times without a mistake,
but this time was different.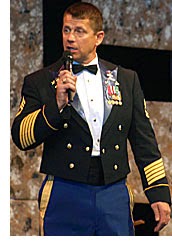 Rather than crisscrossing, the two
skydivers slammed into each other at a combined speed of 300 miles per
hour. Aguillon died instantly. Bowman's legs were severed from his body,
one above the knee and one below the knee. Bowman's parachute opened on
impact. Nine months later, he
turned this tragedy into a triumph when he became the first double
amputee to re-enlist in the United States Army. Bowman re-enlisted in
the United States Army airborne style, skydiving with his commander into
the ceremony, making his dream a reality. This achievement is just one
example of Bowman's many successes under adverse circumstances. After
Dana's re-enlistment, he became the U.S. Parachute Team's lead speaker
and recruiting commander. Dana has been fortunate to have the
opportunity to let his speeches touch so many from the physically
challenged to the able-bodied. He strives to show physically challenged
people can still work and excel in today's society and military. Dana
emphasizes the words amputee and uselessness are not synonymous.
Dana has given more than 400 speeches in the last few years and has been
featured in magazines such as Sports Illustrated, Reader's Digest,
People and many more. There have also been numerous television programs
which focused on Dana and his story. Some of the programs include:
Dateline, A Current Affair, Real TV, NBC Person of the Week, Day and
Date and Extra.
Dana retired from the United States Army in 1996. He received his
Bachelor of Science degree in commercial aviation at the University of
North Dakota in May of 2000. Dana spends a great deal of his personal
time working with other amputees and disabled or physically challenged
people. "Dana inspires other amputees to walk again. His future plans
are to continue to speak to the public and fly helicopters.
Tyler Children's Clothing Consignment Sale

Over 1,000 East Texas families selling their gently used items.Children's Clothing Consignment Sale
Sept 11-13, 2014 at 9 am each day
Harvey Convention Center
Tyler, Texas

Over 1,000 East Texas families gather twice a year to sell
their gently used, name brand items. We fill over 30,000 sq. ft. as well
as a tent outside in the parking lot. We have it all. Toys, clothes,
books, furniture, baby equipment, maternity items as well as household
furniture and home decor. Come Join East Texas' Largest Consignment
Sale. Visit our website www.cccsale.com for more details. Where Smart Moms Find Great Deals.


2014 Economic Forecast Summit featuring Stuart
Varney
Sept 11 at 7 pm
Join The University of Texas at Tyler, College of Business and
Technology, and The Hibbs Institute for Business and Economic Research
as we welcome Stuart Varney for a discussion on current economic issues.
Dinner will be served. Sponsorships are currently available.
Family Fun Fishing Tournament
Date:
September 13, 2014 Time:
9:00 AM – 12:00 PM

Event Description: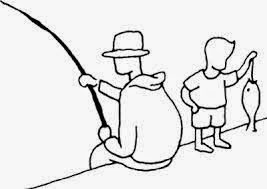 Bring
the whole family out to a morning of fishing and fun. The Texas
Wildlife and Fisheries will help conduct a free clinic prior to the
event beginning. Prizes will be given to the youth of each family along
with a certificate of participation. This is a great event for the
entire family.
East Texas Book Fest
September 13- 10 am on the TJC Campus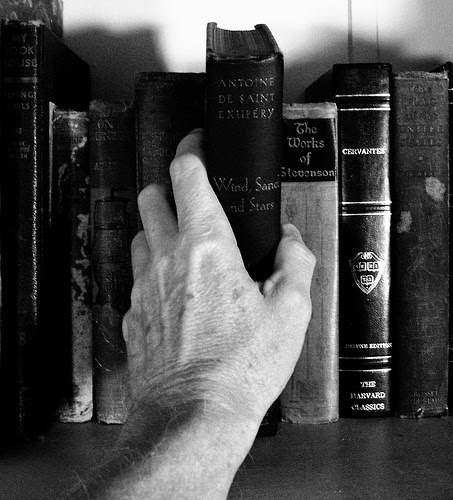 Some 60 Texas authors who write in many genres and for all ages will
display their books and chat with readers. In addition, professionals
will demonstrate and explain various literacy projects for children and
adults. Other experts will lead seminars to make reading more meaningful
and rewarding to all as well as help writers improve their craft and
sales.
Larry the Cable Guy
September 13- 7:30 pm at The Cowan Center
on the campus of UT Tyler
Let's "Git-R-Done" folks with LARRY THE CABLE GUY! Larry is finally
making the trek to Tyler for his first appearance in our neck of the
woods. The lovable LARRY THE CABLE GUY will fit right in here in the
heart of East Texas with his down home humor to open our 18th Cowan
Center Season.
Larry's road to stardom began with the "Blue Collar Comedy Tour"
featuring Jeff Foxworthy and Bill Engvall (both of whom have already
brought laughs to the Cowan Center). Larry then went on to host numerous
specials for Comedy Central including "Tailgate Party" and "The Comedy
Central Roast of Larry the Cable Guy," plus various specials for VH1 and
CMT networks. While his standup and hosting chops always provoke
uncontrolled hilarity, he is also known as the beloved voice of Mater in
the Golden Globe-winning animated feature film Cars and Cars 2 from
Disney/Pixar.
Current host of "Only in America," on the History Channel, LARRY THE
CABLE GUY visits various sites across the country revealing bits of
history while immersing himself in different lifestyles, jobs and
hobbies that celebrate the American experience. Larry also started the
Git-R-Done Foundation, emphasizing philanthropy for children's and
veteran's causes.
*adult humor and language, not appropriate for children and some adults
Justice Clarence Thomas
September 16 at 7:30 pm
Supreme Court Associate Justice, CLARENCE THOMAS, was born in the Pin
Point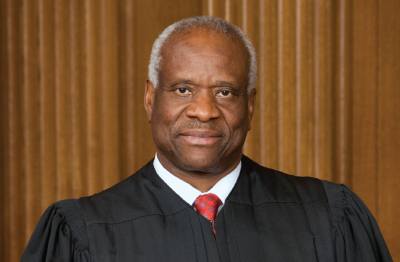 community of Georgia near Savannah, June 23, 1948. Appointed in
1991, Justice Thomas is the second African-American justice to serve on
the Supreme Court of the United States after the retirement of Justice
Thurgood Marshall. His best-selling book, My Grandfather's Son: A Memoir
recounts his early childhood in the Deep South and his upbringing by
his grandparents, his time in college and law school, and his career in
government.
East Texas State Fair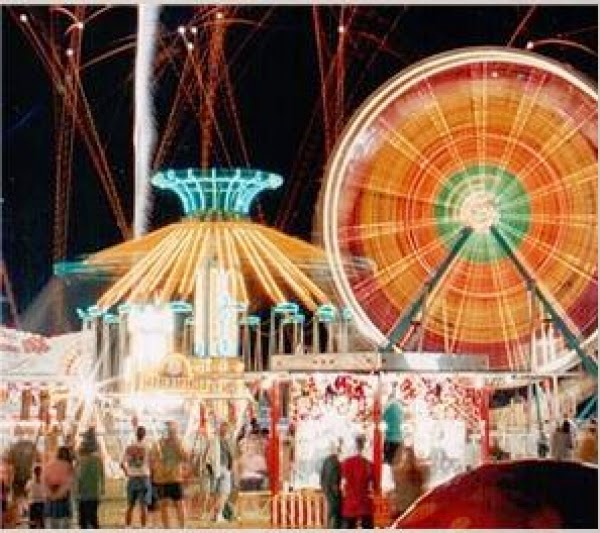 The East Texas State Fair is organized exclusively for charitable and
educational purposes through the operation of an annual event promoting
education, entertainment and the spirit of competition.
Each year brings additional attractions for the entire family to enjoy.
This season the East Texas State Fair will host Bixby's Rainforest
Rescue, Swifty Swine Racing Pigs, Sandscapes 75-ton sand sculpture, free
nightly concerts, great retail and informational vendors and of course,
food, food and more food!!!
Gate Tickets
Child 5 & Under: Free
Youth 6-12: $5.00
Adult 13 & Up: $8.00
Carnival Tickets
Weekday (M-F) Unlimited Ride Armbands: $25.00
Sheet of 22 Tickets: $25.00
Sheet of 50 Tickets: $60.00
Individual Ticket: $1.25
Check out the Junior Livestock Show and the Open LiveStock Show at the Livestock Pavilions.
Mario's Italian Restaurant
They do not have a website, but this is one of our favorite restaurants!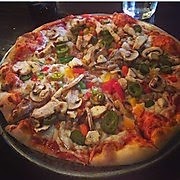 Mario's is a local Italian restaurant nestled back in a strip center off
of broadway/I-69 just south of Heritage (south of Carmike movie
theater). I can never seem to figure out the hours of operation and we
have stopped by on multiple occasions when they were closed. My wife
and I visited once for a date night. The place looks a lot better on
the inside than on the outside, it is your typical Italian restaurant
with cozy booths and tables with a nice romantic atmosphere. They also
have live music on Fridays and Saturdays.The spread: This place has apparently been in operation since 1977, so
it is old school Italian-American. The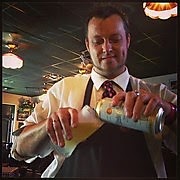 appetizers range from
bruschetta, fried mozzarella, fried zucchini, fried calamari, etc. They
also serve pizzas with all the regular toppings. The entrees range
from chicken/shrimp primavera, blackened snapper, venetian chicken/veal,
chicken/veal marsala/piccata/milanese, etc. We tried the bruschetta,
fried ravioli, pizza, chicken piccata, fettuccine alfredo.The verdict: I really liked the atmosphere of this place. It is old
school Italian with Frank Sinatra playing in the background. The waiter
was young, but attentive
and provided good service. The food was also
very good, some of the best pizza in town. My wife and I really liked
the fried ravioli. The pasta were good as well. Overall, the place had
good food, plenty of it and a nice atmosphere. It isn't cutting edge
real Italian cooking, but it is good, reasonable priced stick to your
ribs food. What's not to like?
This blog turned out longer than I thought!! Look for us again toward the end of September!! Wow it will be FALL then****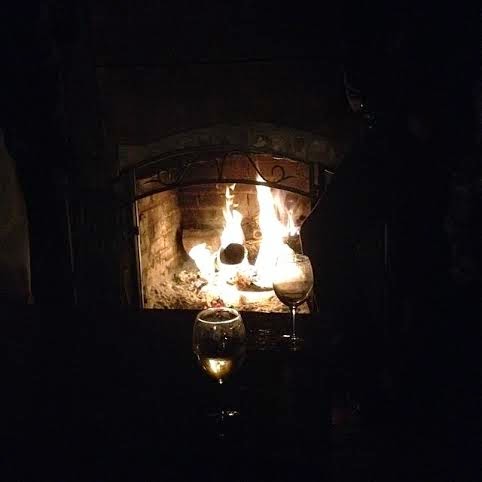 And we will be burning fires nightly again
So until next time
Innkeeper Becca signing off!!