Innkeeper
Rose Vine Inn Bed & Breakfast



Hope everyone is having a great Christmas! It is now time to think about ringing in the New Year and all that entails! This blog will
be short and sweet. There is still plenty to do in the area-but January is usally a less busy time for special events. Rosevine Inn Bed and Breakfast is still a perfect spot to come and visit to just rest and relax-so don't forget that!!
A few "parties" and places open with bands in the area for new years eve-here are a few.
The New Year's Eve Party! A Modern Masquerade!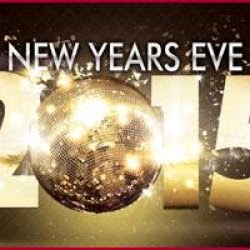 Ring in the New Year with us! #CorksCrew #NYE2015
Live Music with Dustin Becker & The Kopastetic Band!
(The Best Band East Texas!)
Wear a Masquerade Mask, be Exciting & Mysterious! #Fun
Our entire staff will be Exciting, Mysterious & Fun!
Champagne toast at midnight!
Balloons, Party Favors, Noise Makers, Glow Sticks, Sparklers, & NYE Hats!
21+ after 9pm
Dress
code will be strictly enforced: No shorts, flip-flops, ripped clothing,
t-shirts, ball caps or any other inappropriate clothing. Dress to
impress!
www.CorkTyler.com
Tickets available at Buy tickets via eventbrite.com!http://www.eventbrite.com/e/the-new-years-eve-party-a-modern-masquerade-tickets-14994609280?aff=eventful/r/eventful
New Year's Eve Party Featuring The Elegant Few
The Elegant Few

New Years Eve Party In Tyler Texas
No Cover New Years Eve Party
Sports Zone Tyler Texas welcomes you to our New Years Eve Party
December 31st starting at 9pm. With special guest DJ Aris in the mix
playing the best of Dance , Top 40 , and Country. Also don't miss our
champagne toast at midnight to bring in 2013 .If you have been to our
Wednesday night parties and holiday parties you know you don't want to
miss this. Remember this is a 21 and up event , if you have any
questions are in need to reserve a table please call 903-266-9132
Downtown Tyler
Two interesting exhibits now at
Tyler Museum Of Art
Between the States &
The American Civil War's Impact on Tyler
through February 15, 2015
Between the States: Photographs of the American Civil War from the George Eastman House Collection
commemorates the 150th anniversary of the war and highlights the
photographic processes of the period. Because photography was in its
infancy and could not capture the action of the war, artists such as
Mathew Brady and James Gardner relied upon their artistic sensibilities
to create stirring images that brought the graphic, sobering reality of
the war home to the American public like never before.
The American Civil War's Impact on Tyler highlights the home
front and frames the war from the perspective of Smith County. The local
community sent their sons and brothers to the front, guarded Union
prisoners at Camp Ford and manufactured weapons at the Tyler ordnance
works on the Square.
Together, these exhibitions will honor the heritage of those who served
and tell the story of a community at war through photographs, maps and
historical artifacts. The TMA is proud to collaborate with the
Goodman-LeGrand House & Museum, Smith County Historical Society, the
University of Texas at Tyler and several private collectors to increase
awareness of the technological, scientific and human impact of the
Guest curated by Letha Clair Robertson, Ph.D.
University of Texas at Tyler
Admission:
Free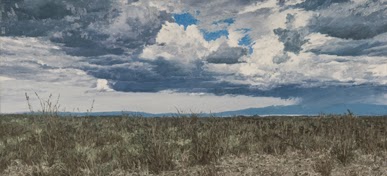 war.
And
Flow into the Mystic: Marriage and the Contemporary Artist
through February 1, 2015
The Lone Star State is home to phenomenal artists who create
work that excites, challenges, and expands the minds of their audiences.
Some of the most accomplished Texas artists live and work in East and
North Texas. Just like the rest of us, they sometimes fall in love and
marry.
When two artists marry, the art they produce either together or
individually can be amusing or spiritual, vibrant or serene, but always
connected in some way.
Flow into the Mystic features the work of six married couples –
twelve artists who open their lives for us to share. The artists
spotlighted are Jack and Vera Barnett, Gary and Daphne Hatcher, Sedrick
and Letitia Huckaby, Benito Huerta and Janet Chaffee, Dewane and Alexis
Serio Hughes, and James R. and Philana Oliphant Pace.
Admission
Free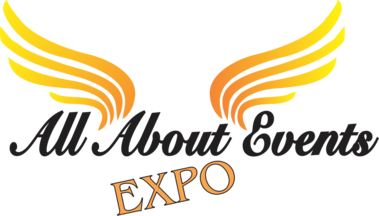 Jan. 3, 2015 12-6 pm
We're excited to inspire you with the All About Events Expo!
Our shows are all about ideas, all about the fabulous interactive
vendors, event trends, event decor & everything in between bringing
you an EXPO that the name says it all… ALL About Events!
From
vendor to vendor, from aisle to aisle you can build your event through
every little detail. Events are all about the details and ALL About
Events Expo knows details. Whether it's a Party, Quinceanera, Wedding,
Grand Gala you'll find all the right vendors to help you.
Harvey Convention Center
2000 W Front St
Tyler, TX 75702
352.610.1306
903-531-1349
Tyler Community Concerts Association presents
January 13, 2015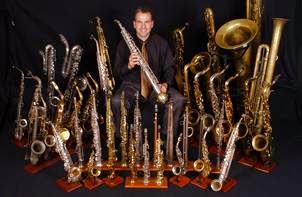 SAXsational! featuring Rob Verdi – "Knowledge, background,
history…entertaining. I can't recommend the program enough." – Director
of Bands, St. George Utah •Community enrichment built into the show!
•50 years of jazz and pop standards! One of the most beloved
instruments in American culture takes center stage! Rob Verdi ("Side
Street Strutters") shares his rare and unusual instrument collection,
along with five decades of songs and artists that have shaped the
saxophone. Accompanied by local band or ensemble insures superior
community engagement. January 13, 2015*
Individual concert tickets are $30.00 and are available at the box office in Caldwell Auditorium 1 hour prior to the performance
Students Showing IDs at Box Office Can Purchase Their Tickets for $15.00
Individual Tickets will be available here 1 week prior to the concert.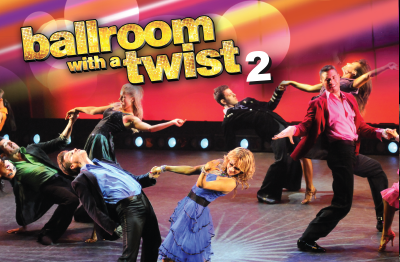 Watching the cha-cha rattle on the television screen is one thing, but
getting up close and live beneath the fringe, sequins, and booming
sounds of Rumba bass is quite another! BALLROOM WITH A TWIST 2 brings a
frenzy of sizzling dance moves by professional international dancers
spanning the hot moves of Samba, Waltz, Foxtrot, Quickstep, and Jive. It
is an evening of entertainment for the entire family, highlighted by
stunning costumes, magnificent music and breathtaking performances that
push the boundaries of ballroom dance, infusing it with the energy and
intensity of the latest contemporary and "hip-hop" styles. Two of your
favorite professionals from "Dancing with the Stars" will perform, so
stay tuned for the announcement this fall. Expect perfect scores!
Cowan Center
3900 University Blvd.
Tyler, Texas 75701
903 566-7424
903-566-7424
Dueling Fiddles with Natalie MacMaster
What
is the difference between a violin and a fiddle? You'll learn the
answer as classical and Celtic meet in this program featuring Celtic
music superstar Natalie MacMaster and ETSO concertmaster Mark Miller.
Each performer will be featured in solo works with the ETSO and they
will team up for a duet with ETSO.
Date
January 17, 2015 , 7:30 p.m.
Location
UT Tyler Cowan Center
19th annual Gemstone and Jewelry Showcase
Jan 23-25, 2015
The 19th annual
Gemstone and Jewelry Showcase will be Friday through Sunday, Jan. 23-25 at the
Tyler Rose Garden Center.
The show is sponsored by
the East Texas Gem and Mineral Society and will feature 11 dealers as well as
educational displays, artisan lapidary demonstrations, fluorescent minerals and
fossils.
The finest dealers will offer
items including gemstones, jewelry, minerals, fossils, geodes, rocks, cut and
uncut precious stones, equipment, supplies, bead findings, stone art and much
more.
A special feature will
be the nationally famous rock food table previously presented by National
Rockhound Hall of Fame members Bill and Lois Pattillo.
Door prizes will be
drawn hourly and the silent auction table will have items available for bidding
on Saturday and Sunday. The Wheel of Fortune game will have prizes for
children. A grand prize drawing will also be held at the end of the show.
Friday will feature demonstrations for students, including wire-wrapping,
cabbing and more. The show will be open to the public 9 a.m.–5 p.m., Friday;
Saturday hours are 10 a.m.–6 p.m. and Sunday from 10 a.m.–5 p.m.
The Tyler Rose Garden Center is located at 420 S. Rose Park Dr. in Tyler. Won't you please join the fun for the entire
family and come out to the show? Perhaps you can add to your collection too.
Admission is $4 for
adults, $1 for Students and Scouts in uniform are free.
Tyler Municipal Rose Garden Center
420 Rose Park Drive
Tyler, Texas 75702
For questions…
936-615-5397
903-670-3302
At the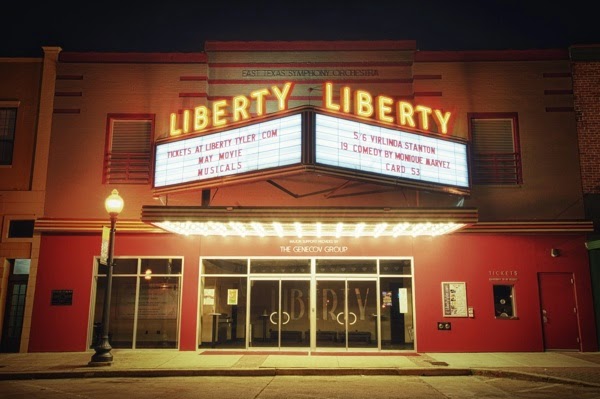 The Month of January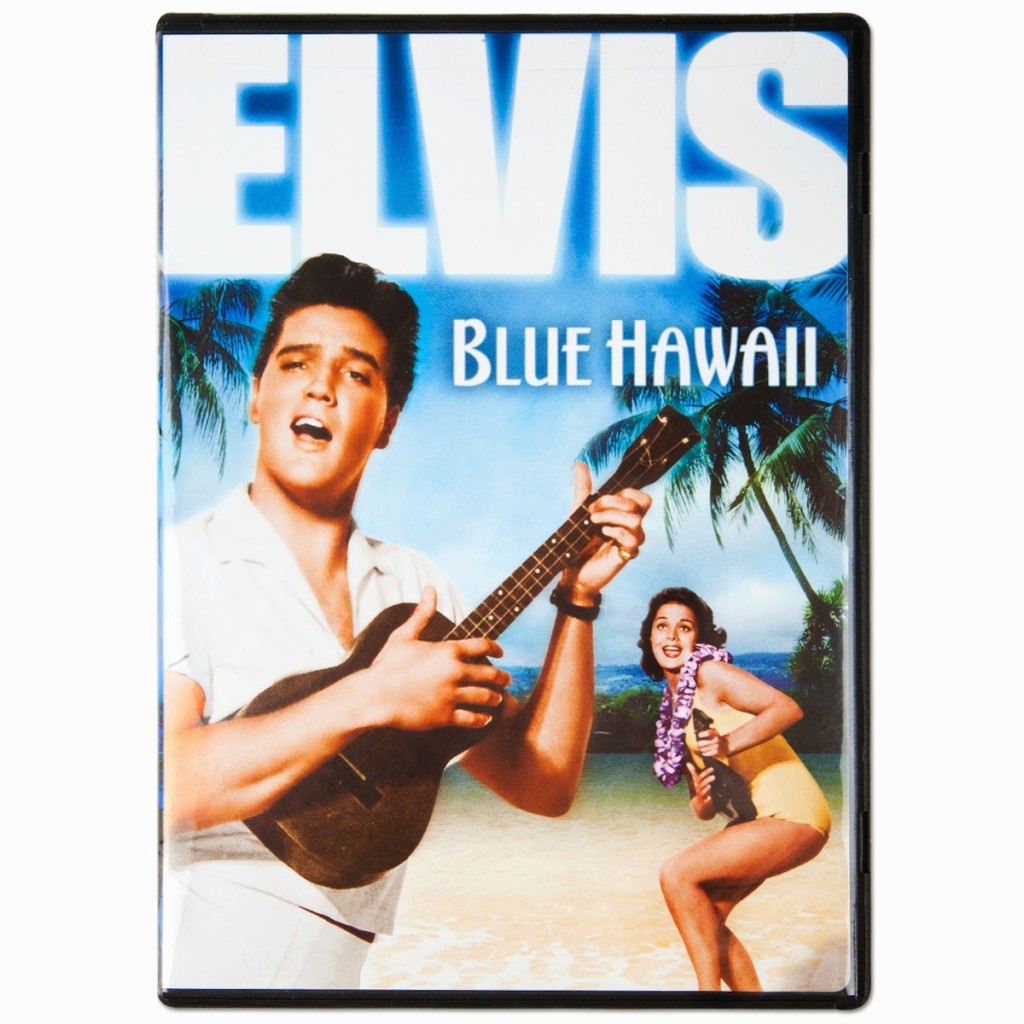 January 8 at 7 p.m.
Tickets are $7 Chad Gates, played by
Elvis Presley, just got out of the Army, and is happy to be back in
Hawaii with his surf-board, his beach buddies, and his girlfriend. His
father wants him to go to work at the Great Southern Hawaiian Fruit
Company, but Chad is reluctant. So Chad goes to work as a tour guide at
his girlfriend's agency, but this may not be the cush job Chad thought
it was!
An Evening in the Round with Linda Davis & Friends
January 9 at 8 p.m.
Tickets are $20 online and $25 at the door
VIP Boxes for $125 and seat 4 people
Evening In The Round: Starring Linda Davis, Lang Scott, and Bill Whyte
Three of Nashville's most talented singer/songwriters bring a little taste of Music City to your hometown when they perform an Evening in the Round. The intimate night of acoustic music, starring Grammy®
award winner Linda Davis and hit songwriters Lang Scott and Bill Whyte,
will be injected with hits, humor and a whole lot of down home appeal.
This enjoyable night of music will see each artist taking a turn at the
microphone, playing songs and sharing the stories behind these hits. The
audience can expect to hear some familiar tunes recorded by some of
today's hottest artists, as well as Whyte's own brand of sometimes
twisted but always funny songs.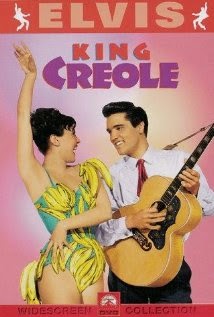 January 15 at 7 p.m.
Tickets are $7
Having flunked
graduation for a second time and needing cash to support his crabby (and
thus unemployed) father, Danny Fisher takes a job as a singer in the
King Creole nightclub – about the only joint around not run by smarmy
crook Maxie Fields.He gets on pretty well with Fields' girl though, and
all this plus his involvement with Fields' hoods and with innocent
five-and-dime store assistant Nellie means Danny finds his world closing
in on him.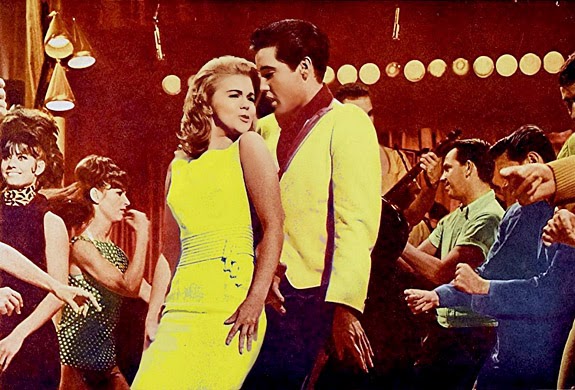 January 22 at 7 p.m.
Tickets are $7
Race car driver Lucky Jackson, played by Elvis Presley, goes to Las
Vegas to earn money to pay for a new engine for his car. Working as a
waiter, he still finds the time to court young Rusty Martin, played by
Ann Margaret.
Announcing the Second Annual
"Mozart and More" Chamber Music Concert
on
Sunday, January 25, 2015 ~ 4:00pm
at
Liberty Hall, 103 East Erwin Street, Tyler, Texas
Co-Artistic Directors are Donald W. Duncan and Judy B Biondni
Featured Performing Artists Are:
Claudia Carroll, Flute ~ Janel Hector, Harp ~ Holly Marsh, Vocal
Diana Norwood, Violin ~ Michael Thrasher, Clarinet
The Mount Vernon Quartet
Judy Wilkins, Jeffrey Ford and Judy Bridewell Biondini, Pianists
Music from the Renaissance to Rebecca Clarke
Mozart and More Mozart
Martinu, and Hindemith will be Performed
There will be a Champagne Reception in the Liberty Foyer
Serving Savory Hors d'oeuvres from 3:30 ~ 4:00pm
with Sweets Served during Intermission and after Performance
Valet Parking will be Provided for Your Convenience
both before Performance and after Reception
at the Theater's Front Entrance
We know you'll enjoy this Open to the Public at No Charge Concert!!
Texas Speaker Series Presents: Dave Carey
January 29 at 7 p.m.
Tickets are $15
VIP Boxes for $100 and seat 4 people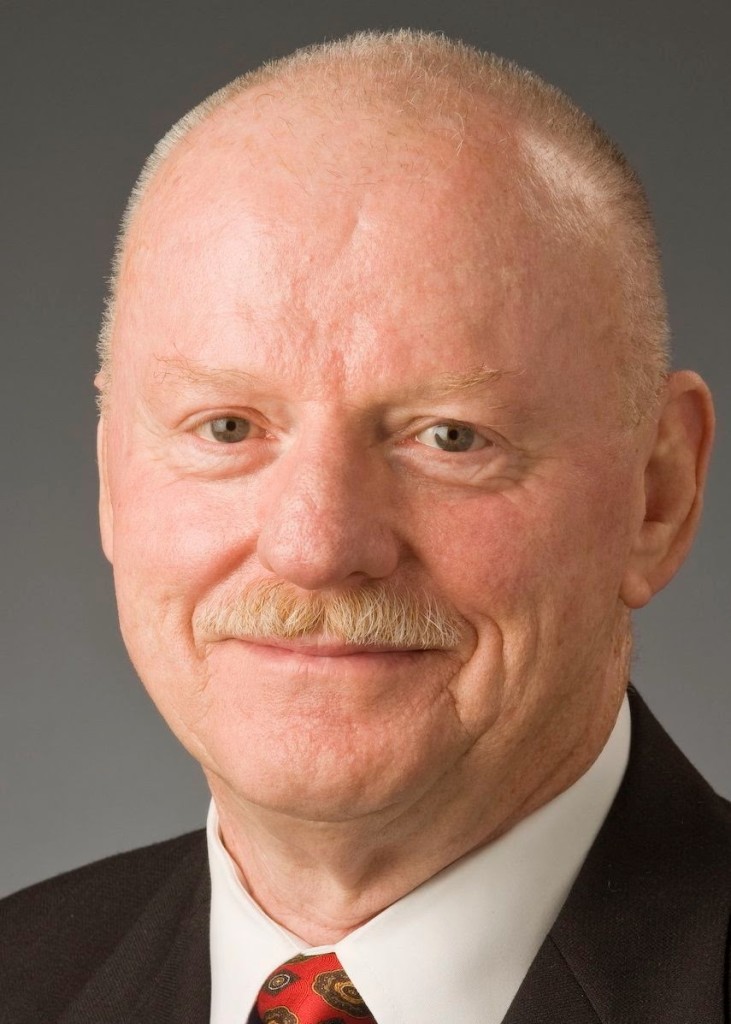 How do you deal with difficult times? Uncertainty? Challenges? Pressure of life?Dave Carey is an
acclaimed motivational speaker, coach and author who brings joy,
hope,
wisdom, and encouragement to all with whom he has contact. Drawing from
his experiences as a prisoner of war for five and a half years, he
reminds his
audiences of the power of the human spirit to triumph over
adversity;
– and that we always have choices.
Dave's message is
real, entertaining, immediate, and challenging. He has
been motivating
people around the world for the last 20 years, his
clients have included
IBM, Merck, 3M, Apple, Starbucks, and many,
many others.A graduate of the U. S. Naval Academy Dave was a carrier based
pilot
during the Vietnam War. After his plane was shot down, he
was a POW in
Hanoi for 5 and 1/2 years. His military honors
include the Legion of
Merit, five Bronze Stars, two Meritorious Service medals,
the Purple
Heart, eight Air Medals and the Navy Commendation Medal. After returning
from Vietnam, he held three positions as a Commanding Officer , and
served as the
Director of the Navy's Leadership and Management Training
program. He retired from
the Navy with the rank of Captain and resides
in Georgetown, Texas.

A mother. A daughter.
 3 possible dads And a trip down the aisle you'll never forget! Over 54 million people
all around the world have fallen in love with the characters, the story
and the music that make MAMMA MIA! the ultimate feel-good show! The
story-telling magic of ABBA's timeless songs propels this enchanting
tale of love, laughter and friendship, and every night everyone's having
the time of their lives! *mature content
Jan 26@ 7:30 pm


Cowan Center
3900 University Blvd.
Tyler, Texas 75701



For questions…

903 566-7424

903-566-7424
We did not mention Canton Trade Days Jan 1-4, 2015 and Jan 29 – Feb. 1, 2015 Not to be missed!!

Want to tell everyone

Please come visit us in 2015!!