Innkeeper
Rose Vine Inn Bed & Breakfast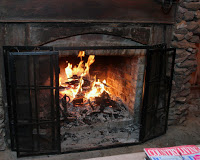 As the song goes " June is bustin out all over". We had a REALLY wet May. Hope your family is safe and dry. Tyler is beautiful and green after all the spring rains, and we are hoping that it means we will have a rather comfortable summer. The evenings have been off and on with the courtyard and barn fire depending on the temperature, but most mornings have featured a lovely setting for breakfast with the fountain and fireplace! You need to make a reservation at The Rosevine Inn Bed and Breakfast so you can, too, enjoy the days with us. Below see some of the fun things happening near us next month.
Jewels in the Garden Gardening Conference
After attending the garden tour in May, there is incentive to attend this event-learn much from the masters!
The Smith County Master Gardeners are hosting a one day
gardening conference. Three noted gardening Visit the website for scheduling and registration
information. http://txmg.org/smith/jewels/http://txmg.org/smith/jewels/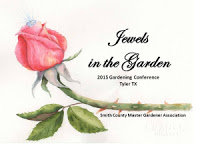 Experts will give four
presentations. Local vendors will have items for sale. Tours of gardens
designed and maintained by the Master Gardeners, within the Tyler Rose Garden,
after the program. Lunch included
Open to the public
June 6, 2015 – A Special One-day Conference
Smith County Master Gardeners proudly present a special conference
dedicated to the memory of Master Gardener Sue Adee, who passed away
January 9, 2015.
Location: Tyler Rose Garden Center, 420 Rose Park Dr., Tyler, TX 75702
Registration: 8:30 AM Program: 9:00 AM
Cost: $25 thru May 15, $35 after May 15. (Lunch included)
I do not have much info on this but bet it is going to be good
Dwight Yoakam- Richard Callahan- Senor Gringo
in Tyler
June 13, 2015 Saturday   8:00 PM
2000 W Front Street
Tyler, Texas 75702
This month at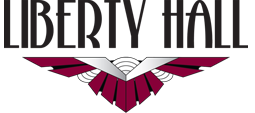 This is Spinal Tap (1984)June 4 at 7 p.m.
Tickets are $7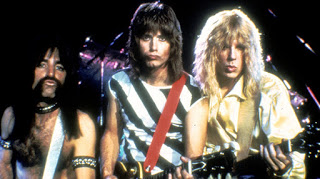 In 1982 legendary British heavy metal band Spinal Tap attempt an
American comeback tour accompanied by a fan who is also a film-maker.
The resulting documentary, interspersed with powerful performances of
Tap's pivotal music and profound lyrics, candidly follows a rock group
heading towards crisis, culminating in the infamous affair of the
eighteen-inch-high Stonehenge stage prop.
 The Blues Brothers (1980) June 11 at 7 p.m.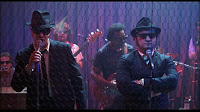 Tickets are $7After the release of
Jake Blues from prison, he and brother Elwood go to visit "The Penguin",
the last of the nuns who raised them in boarding school. They learn the
Archdiocese will stop supporting the school and will sell the place to
the Education Authority. The only way to keep the place open is if
someone pays $5,000 in back tax on the property. The Blues Brothers want
to help, and decide to put their blues band back together and raise the
the money by staging a big gig. As they set off on their "mission from
God" they seem to make more enemies along the way. Will they manage to
come up with the money in time?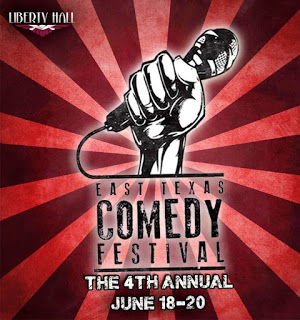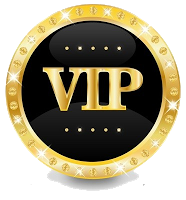 Online Tickets are $15 – $20 depending on night or a VIP ticket for all 3 nights is $45
Door tickets are $20-25 per night or $50 for all 3 nights (door sales start one hour before showtime)
Saturday night Family Friendly show is $8 online or at the door
VIP Box tickets for any night is $100 – a box seats 4 people
VIP ticket for all shows all 3 nights is $45
Click here to buy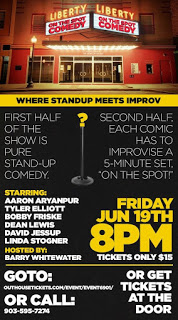 Thursday, June 18 at
7:30 p.m. – Stand-Up Showcase, hosted by Brandon Davidson and Tyler
Elliott. Twelve comedians – vying to make you laugh!!!
1. Dalton Pruitt (Denton)
2. Tyler Simpson (Dallas)
3. Isaac Kozell (New Orleans)
4. Ku Egenti (Houston)
5. Tim Edwards (Dallas)
6. Dante Martinez (Dallas)
7. Alex Gaskin (Denton)
8. Brett Robinson (Fayetteville, Ar)
9. Damon Sumner (Atlanta)
10. Jasmine Ellis (Dallas)
11. Scott Crisp (Dallas)
12. Kristin O'Brien (Boston)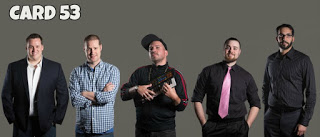 Jamey Whitley, Brad Johnson, Austin Day, R.J. Norman and Erfan Vafaie.
Saturday, June 20 – 7:30 p.m. – "Card 53" – Tickets are $8
Card 53 will kick off the last night of the Comedy Festival this year by continuing their
celebration of  5
years of "Improv Make-em Ups." Card 53 will risk comedic failure by
taking audience suggestions to create scenes and musical games
completely improvised in  front of you.
Ok for 13 and up.
Saturday, June 20 – 9 p.m. –  Dan St. Germain. Tickets are $20
We are so excited to
wrap up the 2015 ETEX Comedy Festival with an amazing night of comedic
genius! Our very own Brandon Davidson will be our host for the evening.
Davidson's comedy is honest and super-duper adorable, just like him.
His unusual perspective has earned him respect from his peers and and
high fives from his kids. He is a regular Hyena's Comedy Clubs, Backdoor
Comedy and LMAO Paris. Brandon performs his comedy in colleges, clubs
and bars across the South. He once used the bathroom next to former
President Bill Clinton at a movie theater while watching the smash hit
Encino Man. He'll be giving piggy back rides after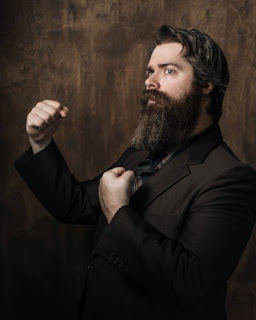 the show.
Jay Whitecotton is the product of a paranoid schizophrenic mother who
thought aliens came down with British royalty to impregnate her, a manic
depressive alcoholic father who would beat him in the middle of the
night, and a brother who spent most of his life in jail possibly because
Mom made him shoot a guy over a bad crack deal. BANANAS!
He survived 5 years
of homelessness, overcome many bad relationships, and decided to pursue
his love of stand up comedy after the band didn't 'make it'.  By
2012, Jay was voted Reader's Choice Best Local Comedian by the San
Antonio Current and immediately moved to Austin, TX. Since then he's
been featured at many festivals including The Limestone Comedy Festival,
Fun Fun Fun Fest, Hell Yes! Comedy Fest, The Cape Fear Comedy Festival,
and Punk Rock & Bowling Las Vegas. In
2015, Whitecotton did his second tour sponsored by Doug Stanhope's
Celebrity Death Pool and signed a record deal with Stand Up! Records.
His debut album will be released later this year."
Lauren Davis is a comedian, writer, actor, and all-around weirdo. She
can be seen performing weekly at Dallas Comedy House with her improv
troupes "Funny Scenez," "LYLAS," and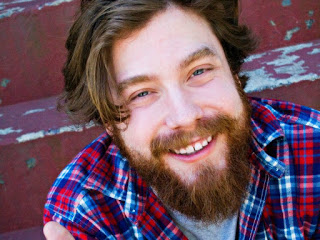 "Please Like Us," as well as her
sketch group "Fraud City." She does stand-up mostly at bar shows but
sometimes hosts at the Hyena's Comedy Nightclubs in Dallas and Fort
Worth. If you're REALLY into stand-up, check out her online video
interviews with local comics, "Comedians in Bars Drinking Alcohol".
Lauren's other hobbies are being poor and trying her hardest.  Dan St. Germain is
from New York and has performed stand up on "Late Night with Jimmy
Fallon" and the "College Humor Live" National Tour. St. Germain has also
appeared on MTV's "World of Jenks" and is a 2009 ECNY nominee for "Best
Emerging Comic". He was featured on Comedy Central.Com during
"Indecision 2010" and has been a contributing writer for "The Onion News
Network" and The Onion Sports Network on Comedy Central. He and Mike
Lawrence are producers of "Auld Lanxiety", a show that features the
worst jokes in New York City. Lately, St. Germain has been featured on
Sirius XM Radio and the wildly popular "WTF" with Marc Maron podcast.
St. Germain is also active on the festival circuit – performing at the
Eugene Mirman Fest, Boston Comedy Festival, Hoboken, Bridgetown, and
South by Southwest to name a few. Notably, he was named one of the 'Best
New Faces' at the 2011 Montreal Just for Laughs Festival.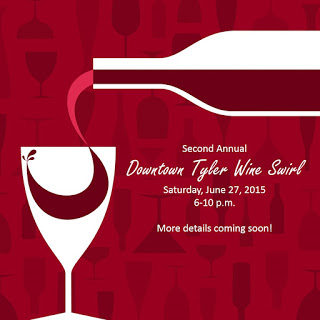 Tickets for the Downtown Tyler Wine Swirl will be available two ways as
of 8 a.m. on Wednesday, May 27: in person at Gallery Main Street, 110 W.
Erwin during gallery business hours, or online at the link below (small
service fee applies). DO NOT POSTPONE IF YOU WANT TICKETS! This event
sold out prior to opening time last year, and we anticipate an even
earlier sell-out this year. The Wine Swirl itself is on Saturday, June
27, and tickets are $50 per person. All proceeds benefit Downtown Tyler
revitalization
Pink Floyd The Wall (1982) June 25 at 7 p.m.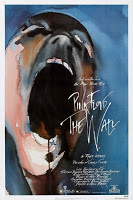 Tickets are $7 The movie tells the
story of rock singer "Pink" who is sitting in his hotel room in Los
Angeles, burnt out from the music business and only able to perform on
stage with the help of drugs. Based on the 1979 double album "The Wall"
by Pink Floyd, the film begins in Pink's youth where he is crushed by
the love of his mother. Several years later, he is punished by the
teachers in school because he is starting to write poems. He slowly
begins to build a wall around himself to protect himself from the world.
The film shows all this in massive and epic pictures until the very end
where he tears down the wall and breaks free
Come see Some great new homes and ideas
GLADEWATER ROUND UP RODEO
Gladewater Round-up Rodeo kicks off on June 10th at 8:15PM and every night up to the 13th

Since 1937, Gladewater has featured one of the best known, nationally
sanctioned PRCA rodeos in America.  For reservations, after Memorial
Day, call 903-845-5126 or www.gladewaterrodeo.comCome Join in on the family fun.
The Rodeo Kicks off on June 10th at 8:15PM
Come join us June 10th through the 13th for some good clean family fun!
Jesus in the Park
 Are you facing fear, anxiety, frustration, illness, or
financial stress?
We invite residents of Tyler and surrounding areas to join us
in lifting up the name of Jesus at "Jesus in the Park".  Come Experience healing, deliverance,
restoration, and the power of God.
Food and fellowship will follow this awesome event.
Location: Bergfeld Park, Tyler, TX.
When:  Saturday, June
13th from 3-6 p.m.

Jesus in the Park!
For more information contact Dionne
at 903-253-6848For questions…
sbministries@gmail.com
903-253-6848
903-531-1370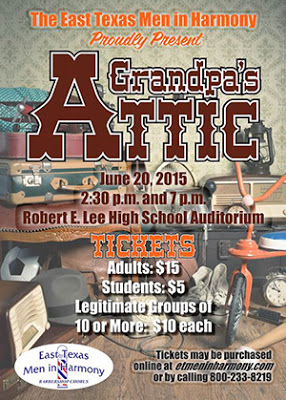 George Lawton (Grandpa) has finally been convinced by his two
grandchildren to move out of his large home and into a retirement
center. Having lost his beloved wife a few years ago, the home is too
much for George to handle. He reluctantly agrees. All of his items have
been moved out, except those in his attic. Unbeknownst to him, his
grandchildren have invited his former barbershop chorus members to come
help him move. Bringing out item after item not only brings back
memories, but also songs by his former barbershop buddies. The memories
are funny, inspiring, and touching, as George is able to recall and talk
about many memories of his life.
This is a feel-good story for all ages and one that will touch the
hearts and lives of many. Looking back over our lives is both a joyous
and, sometimes painful process to which we all can relate.
 Please come and join the East Texas Men In Harmony as they present
Grandpa's Attic on June 20th at the Robert E. Lee High School Fine Arts
Center at 2:30 pm and 7 pm.
Tickets click here
Just opened for the season
We at Echo Springs are proud of our
reputation of having "Texas' Finest Blueberries", and we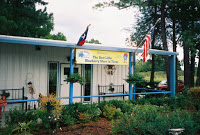 work hard to
consistently maintain and present a superior blueberry farm. Every year,
Echo Springs attracts visitors from across the U.S. who come to pick or
purchase our "Texas' Finest Blueberries". Blueberries from Echo Springs
receive their superior taste from the labyrinth of natural fresh water
springs flowing under the ground.
Click here for the website 
Then of course we have to mention First Monday Weekend! And guess what? There is not a First Monday Weekend in June! What!!! No because June first falls on Monday-the weekend before was is May and the Next First Monday weekend will be Fourth of July weekend-now that does not happen very often. So, if you are going Canton First Monday Trade days will be July 2-5-So make your plans now.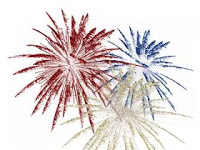 Speaking of July 4th-Come to Tyler a weekend early for fireworks
June 27 – First Baptist Church Tyler presents FREE fireworks
festival over the lake on the South Tyler Campus, located at 17002 Hwy
69 South (just south of Loop 49 at FM 2813 and Hwy 69S) The event is
free, but they do ask that each family bring 3 canned goods to be
donated to the Tyler Family Assistance Center.
There is always a great deal of live music in the area every weekend-even some weekdays at many of our fine eating establishments in town. Make your plans today to come and rest and relax with us at The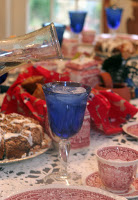 Rosevine Inn where
Fires Burn Nightly(unless it reaches 80 degrees!) and breakfast is served daily.
Until next time-
Innkeeper Becca
signing off