Bet you are wondering where the blog has been! Well the blogger has been so Hot!! Now the past few days we have had the great rain and the temperatures have cooled. Guess it is ok to take a vacation every once in awhile, too.So what is coming up in the Tyler area-here you go!
Jerry Seinfeld
He will be in Tyler September 15, 2016 at 7 pm. The Cowan Center at The University at Tyler. For tickets call the box office at 903.566.7424. Can't buy online ):
| | |
| --- | --- |
| JERRY SEINFELD's comedy career took off after his first appearance on "The Tonight Show" with Johnny Carson in 1981. I watched that-he was so funny! Eight years later "Seinfeld" came on the air. The show ran for nine seasons, winning Emmy, Golden Globe and People's Choice awards. I still watch the reruns-Do you? | |
BEN CARSON
Another interesting Man is coming to the Cowan Center in September!
September 27 at 7PM BEN CARSON will be here! He is an interesting fellow, that recently ran in the primaries for President of the United States. Be sure to book at room at Rosevine Inn too!!
We went on trip recently to Ohio and went to an escape room. Have you done this? It is so much fun. We have it available in Tyler -here is the link the their website http://onewayout.snappages.com/rooms Lots of excitement.
First Monday weekend is not fare away September 1-5, 2016. Canton is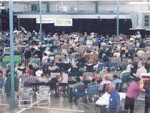 the place to be during the day and Rosevine Inn Bed and Breakfast It is a win, win!!
Sometimes it is not as busy as in this picture-but sometimes it is. your innkeepers are planning to visit this month.
A Night of Jazz 2016
Sept. 17 at 8 p.m.
Tickets are $18 VIP Box seats are $125 (only 3 available and one ticket admits up to 4)
This will be at Liberty Theatre in dowtown Tyler and some of the best music you will hear this year.Featuring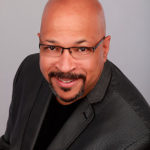 George Faber As a Smooth Jazz Artist with a strong Top-40 background, the breath of Faber's experience and abilities encompasses multiple genres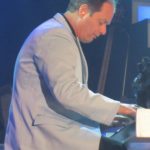 Joining Faber will be Gary Freeman His style is contemporary Jazz featuring jazz renditions of popular music from the 70's,80,s and current hits. He has been performing in Branson, Mo with some really great acts.
I know some of these guys and it is a Fabulous act!!
These and more of wonderful acts will come together in one night for a Night of Jazz!! Come and Enjoy.
The next night we have another great act coming to Tyler!! He was part of wonderful threesome (remember Peter , Paul and Mary ?)
Art of Peace with Peter Yarrow
Sept. 18 at 7 p.m.
Tickets are $35-$20 Depending on seating
VIP Box Seats are $200 (only 3 available)
Some of the ballads you have heard from him are Where Have all the Flowers Gone, 500 Miles, Puff the Magic Dragon, Wedding Song, Blowin in the Wind, If I had a Hammer and Leaving on a Jet Plane!!!
This concert is part of an almost two week long project entitled Art of Peace – Tyler – September 13-25, 2016 This is a community-wide event to celebrate the United Nations International Day of Peace (officially on September 21) and to encourage community spirit. Website is http://katzmusic.wixsite.com/art-of-peace-tyler
This will be on our next blog, too-but The East Texas Fair starts on September 23. Won't be so long until the next post! Promise-so check back soon for mor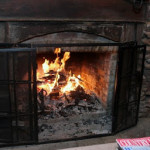 e fun happenings in Tyler and at The Rosevine Inn Bed and Breakfast and Extended Stay Lodging because it is almost here-the fires will burn nightly soon
So until next time
Your innkeeper Becca signing off
.