Here we are over half way through the first month of 2017. We had our 3 days of winter in East Texas a few days ago, and now most of us are ready for the coming long Spring approaching. While we wait, there are some exciting things in the area to distract all of us. music, theater, good food and fun activities. That is what this blog is about-What to Do in the

area. You know Valentines Day is on Tuesday this year, so many of you will want to come to Rosevine Inn Bed and Breakfast to celebrate either the weekend before or the weekend after the 14th!! Be sure to book a room today! Now on to the happenings coming up in the area!!
Friday, Jan. 27 at 8 p.m.
Tickets are $40-$25
VIP Box seats are $200 (limit 3 boxes/admits 4)
Two Young Country Singers….Dale Watson and Ray Benson were meant to sing together. Both from, in and around Bedsore Texas, Dale and Ray have both individually worked their way through the local honky tonks and beer joints, entertaining the crowds with their own Classic Country and Western styles. They have NEVER recorded a record together… UNTIL NOW!
"Dale and Ray," to be released January 6th 2017, is sure to be a Classic Country Record for the ages! Channeling from the likes of Willie and Merle, The Louvin Brothers, Buck Owens and Don Rich, Dale and Ray will be showcasing their own NEW original songs like "Bus' Breakdown," "Feelin' Haggard," "The Ballad of Dale and Ray," to covers like "Write Your Own Songs" (Willie Nelson), and "I Wish You Knew" (The Louvin Brothers). Get ready to see and hear COUNTRY's NEWEST DUO from TEXAS at Liberty Hall!
ET GEM, MINERAL SOCIETY SHOW – JAN. 27-29 – ROSE GARDEN CENTER
Several dozen displays of rocks, fossils, minerals and jewelry and
products from vendors will be on view and for sale. The show takes place 9 a.m. to 5 p.m. Friday and 10 a.m. to 6 p.m. Saturday and 10 a.m. to 5 p.m. Sunday at Rose Garden Center, 400 Rose Park Drive. Admission: $5 adults, $1
The Magik Theater presents "Goldilocks"
Sat., Jan. 28 at 10 a.m.
Tickets are $15, $12 and $10
VIP Box Seats (seat and admit 4) $100
We went to see this group perform Rapunzel last year. It nd a nap, what
could possibly go wrong? We'll find out was good and the kids LOVED it. Bears, porridge, a house in the woods, aas a young girl comes across the house in the woods and soon becomes very interested. Well you know the rest of the story. Find out in this fun-filled version of the classic story!
Best for kids ages 3-10.
for more information click below
The Arcadia Bay Trail Run takes place on the 2.11 mile pine needle covered trail around the beautiful spring-fed lake located in the heart of Tyler State Park in Tyler, Texas. You will experience peaceful lake views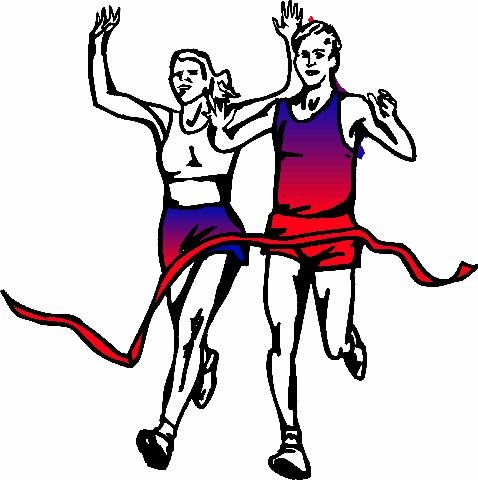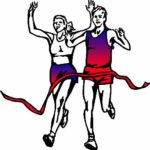 while playing within the east Texas piney woods. This unique format provides an elevated community vibe where runners of all ages and speeds will share "g'shob" throughout your race. It's cool!Run as many loops as you want within 2, 4, or 6 hours. Or create a 3-person relay team in the 6 hour scamper. How many loops you run is up to you! more info?
Click Here http://endurancebuzzadventures.com/events/arcadia-bay/
Tuesday January 31st at 7:30 PM
PIPPIN is a high-flying, death-defying hit Broadway musical! Full of extraordinary acrobatics, wondrous magical feats and soaring songs from the composer of Wicked, PIPPIN will lift you up and leave you smiling. This unforgettable new production is the winner of four 2013 Tony Awards® including Best Musical Revival. Hailed as "an eye-popping, jaw-dropping extravaganza" (NY1), it's unlike anything you have ever seen! PIPPIN is noted for many Broadway standards including "Corner of the Sky," "Magic To Do," "Glory," "No Time at All," "Morning Glow," and "Love Song," Join us… for a magical, unforgettable new PIPPIN. mature subject matter. Click here for more information http://www.cowancenter.org/pippin.html
February 2 through February 5 Canton Trade Days!!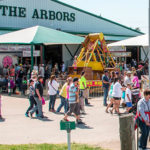 One of the largest vendor's markets in the United States. We love this one. The best bargains we ever got in Canton was on this weekend of the year!
Don't miss it and stay with us.!

February 3, 2017 – February 12, 2017 Tyler Civic Theatre
From America's master of Contemporary Broadway Comedy, here is another revealing comedy behind the scenes in the entertainment world, this time near the heart of the theatre district. 45 Seconds from Broadway takes place in the legendary "Polish Tea Room" on New York's 47th Street.
Here Broadway theatre personalities washed-up and on-the-rise, gather to schmooz even as they lose. This touching valentine to New York offers great characters as Neil Simon continues his exploration of the foibles and funny in the human comedy. And here is an Idea

for Valentines!! NOTE: The February 11th show is our WINTER Saint Valentine's SWEET TREAT Dessert Theatre. Adults $23 / Students $20
STARGAZING PARTY – FEB. 4 – TYLER 8 PM
Live Sky shows at 8:00, 8:30, and 9:00PM.
Telescope viewing from 8:00 – 10:00PM For tickets http://sciencecenter.tjc.edu/event/73e4fe1ee9cd203fe64927c2d2f77ca0
Then there is some comedy In Tyler on the 4th! First
Sat., Feb 4 at 8 p.m. Tickets are $15 At the Liberty Theatre
Card 53 Comedy has been the driving force behind the East Texas
comedy scene for the last 7 years. Their unique brand of "makem-up improv comedy" consists of several scenes where everything is made up on the spot based off audience suggestions. OR JAY LENO
Saturday, February 4, 2017
8 PM At The Cowan Center located at UT Tyler
We all know who he is-know you will enjoy this show-click here for tickets! http://www.cowancenter.org/buytickets.html
Now I know that Valentines Day is approaching. The Really big thing happening on Febuary 14 is a concert at the Cowan Center by
JIM BRICKMAN
Tuesday, February 14, 2017
7:30 PM
Here is a sample of his fabulous performances
This will be so good!! We have seen him twice in concert and both times were the best!!
If you can't make it to Tyler for the concert on a Tuesday-come the weekend before or after and stay at The Rosevine Inn Bed and Breakfast & Extended Stay Lodging. Lots of spots to cuddle and have fun! Book soon-space is limited.
One more mention in this blog and we will talk more about it in the next one-There is a wonderful place to visit just north of town-it is a drive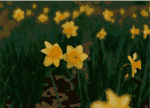 through daffodil farm- Mrs. Lee's Garden They usually open around Valentines day-but because it is an outdoor venue, it is very dependent on the weather. Click on the link to check it out!
Now it is time to sign off. hope to see you in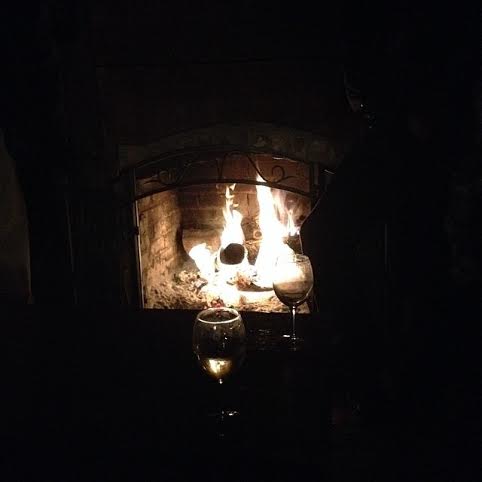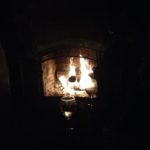 Tyler staying with us where breakfast is served daily and fires burn nightly. This is

your innkeeper Becca signing off!!