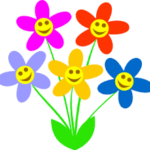 Valentines Day is this part of the world pretty much marks the end of Winter and the beginning of our long and beautiful Spring! What a great part of the world to live and explore. Let's get started so you can make your plans for things to do when you come stay with us at The Rosevine inn Bed and Breakfast and Extended Stay Lodging.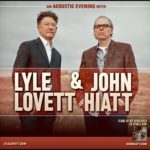 That's Right–LYLE LOVETT– is in Tyler on February 17! 7 PM
Caldwell Auditorium Don't Miss It. Your Innkeepers WILL BE There!!!
As many of you know The Rosevine Inn Bed and Breakfast and Extended Stay Suites is on the beautiful brick streets of Tyler Texas. There is an artist in Tyler that is featuring his photographs of the brick street areas of Tyler at The Tyler Museum of Art. His name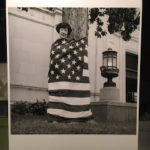 is Robert Langham and his is exhibit is Brickstreet Anthology: Photographs by Robert Langham Free now through May 14, 2017! "Robert has a long and proud association with our museum and we have relied on his ideas and expertise as a fine-art photographer for many years," Executive Director Chris Leahy said. "It's no mere coincidence that when we decided to organize a photography exhibition that focused on the vibrant personalities of our local community, he was the one we called." The museum, 1300 S. Mahon Ave., is on the campus of Tyler Junior College. Admission to the exhibit is free. The museum is open to 10 a.m. to 5 p.m. Tuesday through Saturday and 1 to 5 p.m. on Sunday.
2017 East Texas Auto & Cycle Show
February 17, 18, 19 Harvey Convention Center
The show brings in vehicles of all makes, from every decade, some very rare, some from car enthusiasts who own vast collections of cars and some from those who have owned or purchased the one "dream car" from their youth. There is entertainment -click here to find out more http://autoandcycleshow.com/entertainment.html
Schedule of Events Friday Feb 17th
4:00 p.m. Exhibit Halls Open
5:00 p.m. Opening Ceremony
6:00 p.m. Private Dinner for Participants & Vendors
6:45 p.m. Private Dinner for Sponsors, Board of Directors & Guests (RSVPs only)
---
Saturday Feb 18th
9:00 a.m. Exhibit Halls Open
12:30 p.m. – 4:00 p.m. The Magils.
---
Sunday Feb 19th
9:00 a.m. Exhibit Halls Open
1:00 – 4:00 p.m. Tyler All-Star Band.
4:00 p.m. Participants Award Ceremony
4:30 p.m. Raffle Car Drawing
What Fun and for a great cause, too!!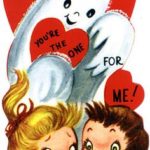 Oh on our last blog we forgot to mention n February 11 there is a fun event The Ghostly Valentine 8:30pm to 4am Spend all night on SATURDAY the 11TH of FEB in a haunted location with a professional group of ghost hunters, psychics and mediums and bring a pic-nic lunch while we provide wine and snacks! (Must be 21 to drink, but can participate in the hunt at any age). $25 per person or $45 per couple! Tickets are limited! It's gonna be a Valentine's to remember! vClick here for tickets https://www.eventbrite.com/e/ghostly-valentine-tickets-30997711991
The Center for Earth and Space Science " The Planetarium at TJC"
TJC's science center will present "SpacePark360" at 7 p.m. and "Rock on Demand" at 8 p.m. Musical selections and graphic images will vary month to month.
"SpacePark360" takes audiences on a wild, immersive ride through the solar system, recreating the experience of amusement park thrill rides – roller coasters, pendulums, inverters and more. Seen from the rider's perspective, "SpacePark360" combines full-dome technology with thrill rides to create a heart-pounding experience.
"Rock on Demand" fills the entire 40-foot domed theater with vibrant graphics, completely enveloping visitors in a 360-degree view while the 16,000-watt, digital surround sound system plays rock hits ranging from the Beatles and Rolling Stones to The Doors and Aerosmith Showtimes
ARCATTACK: ENERGY and ELECTRICITY


Friday, February 17, 2017
10 AM & 12:30 PM
Creators of the original Singing Tesla Coil, the crew of ARCATTACK use their high tech wizardry to generate a truly "electrifying" performance! Real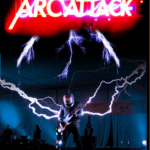 lightning is generated on stage in a show unlike anything students have ever seen. Students will also meet King Beat, the completely automated robot drummer, and witness several powerful demonstrations with magnets, electricity, and more, culminating in an epic "science experiment meets rock concert" spectacle for the eyes and ears! More info click here http://www.cowancenter.org/arcattack.html


| | |
| --- | --- |
| | Most people have never heard of it… yet those who have, believe it is a private paradise tucked away among the East Texas landscape. It is considered to be the best kept secret in East Texas. Mrs. Lee's Garden is a 816-acre tract of land that is drastically transformation every February and March. Each spring the acreage becomes a golden haven of beauty. Millions of golden daffodils, scattered over approximately 28 acres, begin to bloom. Visitors can see all the beauty by traveling along a four-mile trail that meanders around two lakes, between wooded valleys, and around a replica pioneer log cabin. It is a sight that leaves visitors in absolute awe. The garden is open during this time seven days a week from 10 a.m. to 4:00 p.m.. For Road Conditions and predicted blooming schedule, contact the Mrs. Lee's Daffodil Gardens directly at (903)845-5780 or email. |

In the footsteps of Shakespeare (where men played all the roles), "The Trocks" do it with exceptional technique and comedic flair. Four decades strong, LES BALLETS TROCKADERO DE MONTE CARLO is a group of ballet enthusiasts founded for the purpose of presenting a playful, entertaining view of traditional, classical ballet in parody form. The inspired blend of their loving knowledge of dance, their amusing approach, and the astounding fact that men can, indeed, dance en pointe without falling flat on their faces, keeps audiences laughing for the entire performance. Whether you adore or abhor ballet, you'll love "The Trocks!" It's world-class ballet with a comic twist. Click here for tickets! http://www.cowancenter.org/trockadero.html

LES BALLETS TROCKADERO
DE MONTE CARLO


A Braithwaite Performing Arts Event


Tuesday, February 21, 2017
7:30 PM
February 25 brings 3 great shows–You will have to make a choice!! At TJC -they ALWAYS do a really great musical every year! This year is MARY POPPINS THEATRE TJC – FEB. 23-26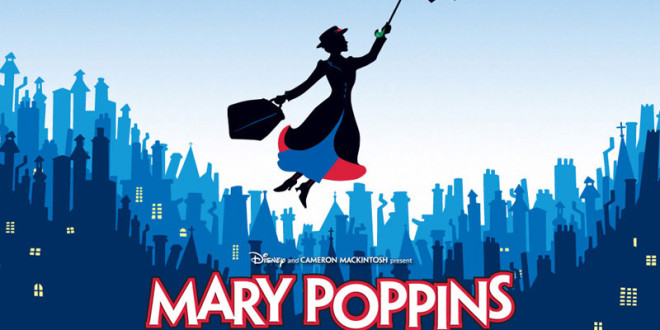 THEATRE TJC: "Mary Poppins," 7:30 p.m. Thursday through Saturday and 2 p.m. Sunday, Tyler Junior College's Wise Auditorium. Box office: 903-510-2212. A singing nanny works her magic on a family with children.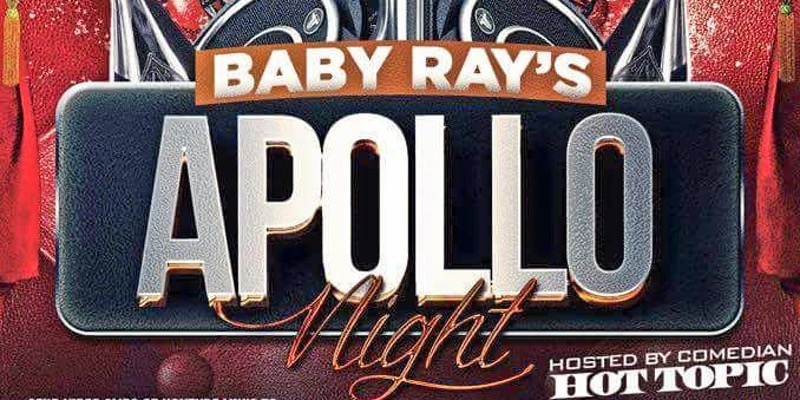 Sat, February 25, 2017 7:00 PM – 10:00 PM CST Showcase your talent at Liberty Hall Theater in Tyler, TX! A night of live entertainment and lots of laughter as the audience determines who will walk away as the $500 grand prize winner!!! This will be the first night of its kind in East Texas! Tickets! https://www.eventbrite.com/e/baby-rays-apollo-night-tickets-28052226966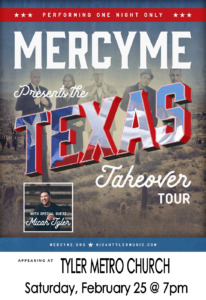 Tickets*** https://www.itickets.com/events/370940
Have a Listen!!
Then we Have Canton Trade Days!! March 2-5!! Never should miss this shopping Mecca!!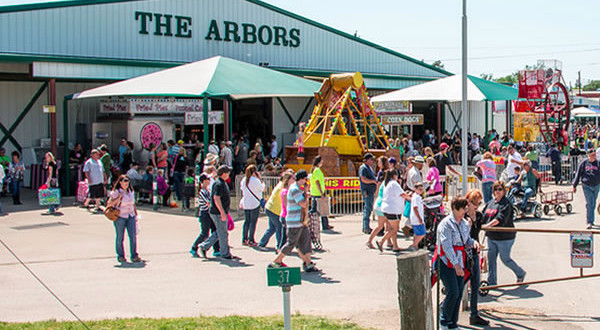 Home / The Hot Wire! /
CLASSICAL MUSIC / East Texas Youth Orchestra to feature violinist Chloe Trevor on Feb. 26
CLASSICAL MUSIC / East Texas Youth Orchestra to feature violinist Chloe Trevor on Feb. 26
The violinist uses performances, classes and social media to "spread a message of positivity and encouragement to tens of thousands of people on a daily basis," the statement said.The daughter of professional violinist Heidi Trevor Itashiki and conductor Kirk Trevor, Ms. Trevor has been playing the violin since she was a young child. She studied at Cleveland Institute of Music and Rice University.She has appeared as a soloist with several orchestras in the United States and abroad and has won music competitions.East Texas Youth Orchestra's free concert is set for 4 p.m. Feb. 26 at Caldwell Auditorium, 300 S. College Ave. Ms. Trevor will be featured in Wieniawski's Violin Concerto No. 2.On Feb. 25, Ms. Trevor will also conduct a free master's class for string musicians from 10 a.m. to noon at The University of Texas at Tyler's Braithwaite Hall.
Just have to mention Mardi Gras is February 28th-just because I love It!!

Coming up next month will be a SHORT BLOG for early March-you may ask WHY? Because the end of March there is A LOT of activities!! We will feature Some Music, St Paddy's Day, The TYLER VINYL RECORD SHOW!! (NOT TO BE MISSED)!! Theatre, Great food, Nostalgic Movies at The Liberty Theatre, Runs and Fun. So Check back soon!! And do not forget to book your room at The Rosevine Inn Bed and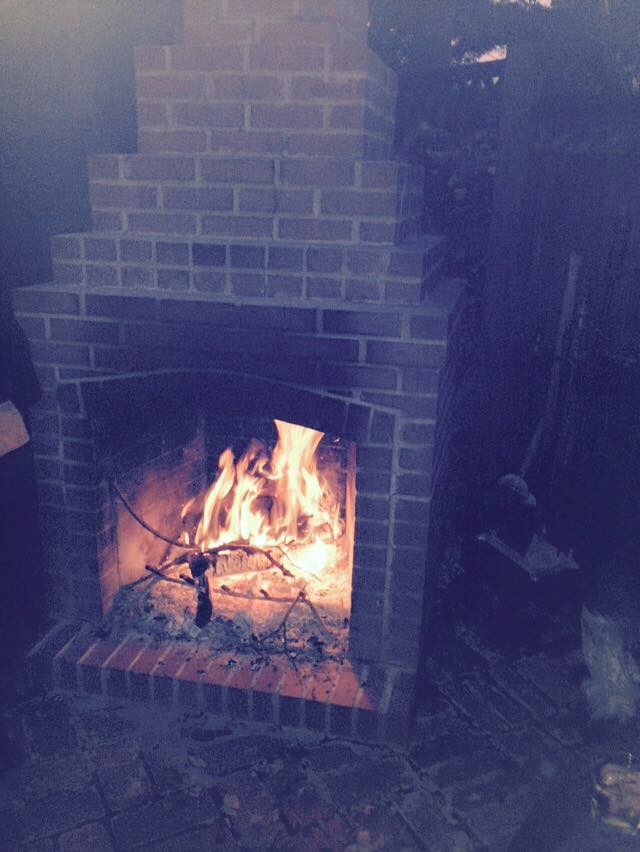 Breakfast and Extended Stay Suites–Where fires burn nightly and Legendary Breakfasts are serve daily.

Until Next Time
Your Innkeeper Becca signing off