Spring has come early to East Texas! The Red bud Trees,Carolina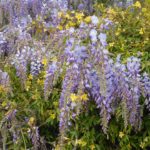 Jasmine, Wisteria, Azaleas, and pollen!! are all here. It is just gorgeous- you must come and see it. Our Azalea trails will be a little bare, but don't forget there are still many activities to keep you busy. We will discuss this later in the blog. March brings some great weather in the area and a fun St. Patrick's Day.
Kathy Mattea

will be at the Liberty Theatre on

Sat., March 11 at 8 p.m.
Her show is titled
"Acoustic Living Room"
Tickets are $40-25
VIP Box Seats are $200 (admit 4 people) only 3 available
This is my favorite song she sings-I am sure her entire show will be GREAT!!
Kathy Mattea has recorded seventeen albums since 1983. Kathy brings her "Acoustic Living Room" show, featuring long-time guitarist/arranger Bill Cooley to Liberty Hall. The acoustic duo format, which Kathy and Bill have typically used only for private gatherings, benefits, offers a different angle on Kathy's musical roots and branches.
The world's best-selling magic show is coming to the UT Tyler Cowan Center! This mind blowing spectacular showcases the jaw dropping talents of five of the most incredible Illusionists on earth. The show will dazzle audiences of all ages with a powerful mix of the most outrageous and astonishing acts ever to be seen on stage. For tickets and more info click here http://www.cowancenter.org/illusionists.html

We have a first class winery just south of Tyler-
Kiepersol
and they do a fun event in the spring you may enjoy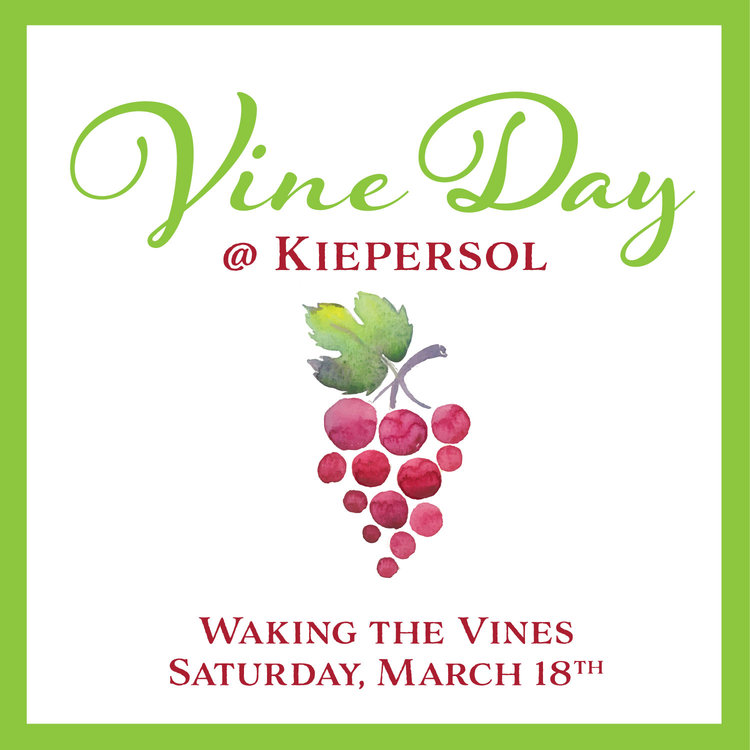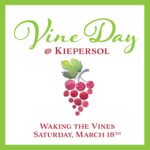 Tyler Junior College has a world class Planetarium. They are presenting a great series called waking the vines. There is wonderful Mariachi music and relaxing on the vineyards.
ROCK 'N' ROLL AT THE DOME – Next one is MARCH 18 7 p.m. Saturday presented at Tyler Junior College's Center for Earth and Space Science Center
"Rock on Demand" fills the entire 40-foot domed theater with vibrant graphics, completely enveloping visitors in a 360-degree view while the 16,000-watt, digital surround sound system plays rock hits ranging from the Beatles and Rolling Stones to The Doors and Aerosmith. Tickets are $5 for each show.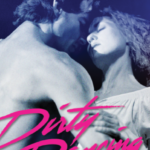 Dirty Dancing at The Cowan Center Tuesday, March 21 and Wednesday, March 22, 2017
7:30 PM An unprecedented live experience, exploding with heart-pounding music. The classic story of Baby and Johnny. Featuring the hit songs, "Hungry Eyes," "Hey Baby," "Do You Love Me?" and the heart-stopping "(I've Had) The Time of My Life." London's Sunday Express says, "This crowd-pleasing stage adaptation hits the jackpot!" Don't miss this live theater sensation. You'll have the time of your life!
2017 Tyler Azalea Trails
The 58th Annual Azalea & Spring Flower Trail will be held March 24 – April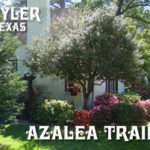 9, 2017, spanning three weekends. A highlight of each spring season in East Texas is the 10-mile long Tyler Azalea Trail guiding visitors through neighborhoods of quaint brick streets, historic homes, and residential gardens.
Featured along the trails is the Azalea National Historic District, established in 2003, and listed on the National Register of Historic Places. It comprises about 950 homes built in the first half of the 20th century, with a large concentration of structures from the 1930s when the oil boom had a huge economic impact on Tyler. While driving the trail is stunning, many visitors enjoy walking the area, especially the three adjacent homes between Lindsey and Dobbs: the Davis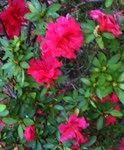 gardens at 902 S. College, the Pyron gardens at 212 W. Dobbs, and McGuire gardens at 922 S. College. These homes are part of Tyler's Heritage Neighborhood No. 1, marked by a plaque on S. College.
The two trails officially begin at the Tyler Convention & Visitors Bureau, at 315 N. Broadway, and travel south. A good starting point is the corner of Houston Street and South Broadway Avenue.
Markers designate the routes that meander through the area streets for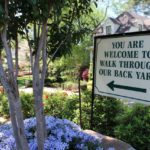 motorists. Actually, you can begin anywhere along the routes and not be disappointed. Parking is generously provided by the First Presbyterian Church, near the corner of Dobbs and South Broadway. For a map of the trails, visit the website of the Tyler Convention & Visitors Bureau or their offices. http://www.visittyler.com/wp-content/uploads/2016/09/AzaleaTrail17.pdf The Trail is nationally recognized, and has been the subject of articles in publications such as Southern Living and Texas Highways.
2017 Tyler Azalea Trail Event Highlights
Many other events are planned in association with the tours such as:
Rose City Artisans & Flower Market – on the grounds of the historic Goodman-LeGrand home, 624 N. Broadway Avenue. Open-air market with live entertainment, home-baked foods, handmade items, bedding plants, flowers and garden décor for sale. March 24-25, 2017.
Azalea Trail Arts & Crafts Fair – Bergfeld Park. April 8-9, 2017
Tyler Rose Garden – Open daily during the Azalea Trails. Free admission.
Historic Tyler on Tour. March 31 and April 1-2, 2017.
1859 Goodman-LeGrand House & Museum – tours during the Azalea Trail, 624 N. Broadway Avenue
Bonner-Whitaker-McClendon House Tours. March 24-25, March 31-April 1, and April 7-8, 2017.
Annual Azalea Quilt Show – Harvey Convention Center. "Color Your World with Quilts" celebrates America's quilting heritage and the impact of color. Features over 250 quilts on display plus many vendors, numerous demonstrations, an old-fashioned bed-turning, door prizes, scissor sharpening, silent auction, and a raffle quilt. March 24-25, 2017.
The Tyler Azalea 10K and 5K run – Bergfeld Park, 1510 S. College. April 8, 2017.
2017 Apache Belle Spring Show – Wise Auditorium, Tyler Junior College. March 30-April 1, 2017.
Spring Into Orchids Show – Rose Garden Center. April 1-2, 2017.
and more
So don't forget-just because the flowers may not be in full bloom this year-There is still Plenty of things to see and do!!
March 30 – April 2, 2017 First Monday Trade Days – April Market
Canton, Texas

This popular flea market is open one weekend a month, attracts upwards of 100,000 shoppers, and provides spaces for 6,000 vendors located on hundreds of acres.

It has become known by shoppers from all across Texas, Louisiana and Oklahoma as THE place to buy home decor, furnishings, antiques, clothing, crafts, jewelry, gifts, and collectibles. And it is a favorite of vendors, dealers, craftsmen and artists alike as the perfect venue to market their wares.

The TJC Apache Belles have been entertaining audiences from the football field to the performance stage since 1947 with their precision dance and head-turning production numbers. For over sixty years, the trademark precision dance, cutting-edge routines and, of course, the famous Apache Belle "high kick" have thrilled fans across the globe. The Apache Belles bring eye-popping color, pyrotechnics and precision dance to venues while charming audiences with their Texas-sized smiles as they kick, split and dance their way into your heart

That should give you plenty of reasons to come to Tyler and stay with us at The Rosevine Inn Bed and Breakfast and Extended Stay Lodging while you participate in all the fun things to do!! Remember that fires burn nightly and breakfast is served daily looking forward to seeing you soon! It is so nice to site by this fire and relax. Your innkeeper signing off -but check back soon-lots going on!!