As Memorial Day approaches, we all look forward to the beginning of the Good Old Summertime. Just seems most people relax a little better is the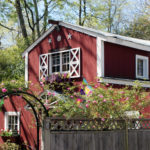 summer! We think about vacations, swimming, cookouts and fun visits with friends and family. The Rosevine inn bed and Breakfast and Extended Stay Lodging is a wonderful place to start when making those plans. We have a great "Barn" that has lots of games and places to just hangout and relax. You may want to go out sometime, too!. So lets explore what may be happening in the area in the next few weeks.
At the Tyler Museum of Art! "Double Take: Works by Ed Blackburn"
Classic Hollywood meets the canvas in the work of a dynamic Texas artist as the Tyler Museum of Art unveils the new exhibition "Double Take: Works by Ed Blackburn," open to the public Sunday, May 14 through Aug. 20 at the TMA, 1300 S. Mahon Ave. on the Tyler Junior College main campus. Admission is free.
Organized by the TMA and curated by Caleb Bell, "Double Take"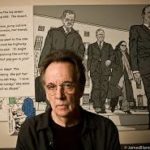 represents the first time Blackburn's "movie" series of the 1980s has been exhibited in a single exhibition. The works, the majority of which are massive in scale, distill iconic scenes from classic Hollywood films including "The Lady Eve," "The French Connection," "The Tender Trap" and "Chinatown." Support for the exhibition is provided by Gold Level Collectors' Circle Sponsors Betty and Dick Summers.
SPECIAL EVENTS
Special events in connection with the exhibition include Double Take Films, a series curated by the TMA featuring three classic films that inspired Blackburn works. Screenings will be held on Thursday evenings at Liberty Hall, 110 W. Erwin St. in downtown Tyler, with doors opening at 6 p.m. and the movies beginning at 7 p.m. Admission is free.
Series schedule:
• June 1 – "False Colors" (1943), starring William Boyd as Hopalong Cassidy • June 8 – "The Tender Trap" (1955), starring Frank Sinatra and Debbie Reynolds
• June 15 – "Marooned "(1969), starring Gregory Peck and Gene HackmanBlackburn will return for a special lecture program on his work at 2:30 p.m. Sunday, June 25 at the Museum. Lecture admission also is free, but reservations are encouraged.
Regular Museum hours are 10 a.m.-5 p.m. Tuesday-Saturday and 1-5 p.m. Sunday. For information, call (903) 595-1001 or visit www.tylermuseum.org
Here is a list of some of the great places we have in Tyler that offer live music every week –this is a post for Friday May 26. The offerings are there every Friday and Saturday nights-plus many weekdays!!

Live Music
11th Frame Club – Karaoke, 8-12
The Back Porch, Kilgore – Darrin Morris Band, 8-12
The Catch – Ramoth Gilead, 6-9
Circle M Crawfish – Karaoke, 7-11
Dakotas Chop House – Gary Patrick, 8-11
ETX Brewery – Brothers & Sisters, 7-9
The Forge, Ben Wheeler – Jackie Darlene, 7-10
FRESH – Johnny & The Night Crawlers, 6-9
Garage Bar – DJ, 8-12
Kawa's – Quentin Moore, 7-10
Lago Del Pino – DJ, 8-12
Love & War, Lindale – Dalton Domino, Mike & The Moonpies, 8-12
Mario's – Live Jazz, 6-10
Moore's Store, Ben Wheeler – Drew Fish Band, 8-12
Paradise Harbor, Hawkins – Karaoke, 8-12
Potpourri House – Paul Ruark, 6-9
Purple Pig – Live Music, 6-9
Republic Icehouse – The Tuxedo Cats, 8-12
Rick's – DJ No Cover, 8-12
Shoguns – DJ, 8-12
Stanley's BBQ – Live Music, 8-12
Stone Country, Lindale – Karaoke, 8-12
Taste of Italy On the Lake, Hawkins – Marcus Casburn, 6-9
True Vine Brewing – Live Music, 5-9
Where's Rufus – Karaoke, 8-12
Yamato – DJ, 9-12

Join the shopping experience with our upcoming fashion show for the community showcasing how to style your life with Goodwill clothing, fun and games plus prizes!

We have a great Brewery here in Tyler.

On the last Saturday of the month they have "backyard party"! This Saturday there will be a very special band playing! Senor Gringos! hope you can come out and enjoy some great beer and fabulous music.! Tickets are $10 in advance-includes 2 glasses of brew! Click below for more info http://www.truevinebrewing.com/

Something fun to do on Sunday! Tyler's Original Room Escape Adventure

If you are a fan of puzzles, problem-solving and having fun, then this is the activity for you! Bring your friends or make new ones as you and your team use clues, hints and teamwork to escape the room before time expires. 13233 Hwy 155 South, Tyler, Texas 75703 phone # 903.352.6650

Wake up at the Rosevine Inn on Monday morning-then get moving! FRESH Patio Memorial Day Fun Run and Workout Monday, May 29, 2017, 8:30 – 9:30am Get ready to "sacrifice" and honor those who have paid the ultimate price by joining us for a FAMILY ORIENTED fun run and patio workout! 6991 Old Jacksonville Hwy
Tyler TX 75703 Can't start the first of the month without mentioning

Canton First Monday Trade Days!

IT ALL BEGAN … in the 1850′s when the circuit judge stopped in Canton on the FIRST MONDAY of each month. This was the day the Judge held court. People from the area came to town on that day to conduct their business, stock their pantries and sit in on court proceedings … and watch a few "hangings". History relates one incident where a man was hung for stealing his partner's wagon of goods for trading. He is buried facing south (not east) in Hillcrest Cemetery by the First Monday grounds. Quite naturally, many also brought their own goods, produce and livestock with them to sell or trade. This took place just off the west side of the courthouse square. Most history versions include the trading of wild hosrses, which were rounded up in the region and brought to Canton to sell. By 1965, FIRST MONDAY had outgrown the Town Square, It was then that the City of Canton purchased six acres just two blocks north of the courthouse. FIRST MONDAY was moved off the square.Originally, FIRST MONDAY only "happened" on the first Monday of each month. However, if you take a look NOW at the calendar, you will note that Monday has been excluded. Even though the event goes from Thursday – Sunday, the name is now and will forever be known as: FIRST MONDAY TRADE DAYS this month June 1-4

NTHJC/WW Show – Hunter/Jumper Horse Show Saturday, June 3 | 8am – Sunday, June 4 | 5pm Texas Rose Horse Park, 14078 TX-110, Tyler, TX 75704

Free for spectators! Horse show consisting of Show Jumpers, Working Hunters, & Hunt Seat Equitation. Show Jumpers compete in jumper classes and what counts is how "faultless" and how fast! Working Hunters the horse is judged for manner and pace; a smooth comfortable ride. Hunt Seat Equitation is the rider's form, still and handling that is being judged. Nice outdoor event for the entire family.

June 3, 2017 – Tyler Home Garden Tour Saturday: June 3, 2017 9:00 AM – 4:00 PM

Once again the Smith County Master Gardeners will host their annual Home Garden Tour. This year five home owners have opened their gardens for viewing. Five local gardens are open for public viewing.Tickets $10 in advance; $15 day of tour purchased at any of the garden. Tickets can be mail ordered by May 20 at SCMG Garden Tour, 19461 Sandhill Lane, Flint TX 75762

2017 Parade of Homes

Come see some great ideas in home building!

Many new and exciting builder innovations.

Saturday, June 3, 2017, 10:00 AM – 6:00 PM
Sunday, June 4, 2017, 2:00 PM – 6:00 PM
Monday, June 5, 2017, 5:00 PM – 8:00 PM
Tuesday, June 6, 2017, 5:00 PM – 8:00 PM
Wednesday, June 7, 2017, 5:00 PM – 8:00 PM
Thursday, June 8, 2017, 5:00 PM – 8:00 PM
Friday, June 9, 2017, 3:00 PM – 8:00 PM
Saturday, June 10, 2017, 10:00 AM – 6:00 PM
Sunday, June 11, 2017, 2:00 PM – 6:00 PM

Tuesday, June 6 | 6 – 9pmGallery Main Street, 110 W. Erwin Tyler 6×6@110 The Six Annual 6×6@110 project will be held June 6th at 6pm. Each piece will be sold for $20, with all proceeds going to help fund the City of Tyler Main Street Department. These are all local artists and "wanna be" artists that have made wonderful creations to help fund a good cause.


For more info go to http://www.cityoftyler.org/Departments/MainStreet/GalleryMainStreet.aspx, call (903)593-6905

Saturday, June 10 | 8 – 10pm

Liberty Hall, 103 E Erwin St, Tyler, TX

Edwin Holt is a mixed breed creative volcano of blues-drenched joy. His too-talented band of musical legends brings table-pounding good times to every show. Learn more at redclayroadhouse.com

Don't forget about our Summer Camps in the area. Where are you going to stay when dropping off or picking up your campers? The

Rosevine Inn

, of course! Here are a few.

This camp features fun for all ages! They do day camp and weekly camps. http://www.pinecove.com/ Pine Cove Christian Camp is

much more than just a Texas summer camp. During the summer, Pine Cove hosts a full summer of fun-filled, life-changing experiences for campers of all ages. Nearly 30,000 children, youth, and families each summer attend sessions at six Christian Youth Camps and three Christian Family Camps in the Tyler, TX area and Near Columbus, TX. PO Box 9000, Tyler, TX 75711

Sky Ranch is celebrating 60 years of operation. One of America's leading summer camp experiences, Sky Ranch offers children and families a life-transforming adventure and a fun, safe, Christ-centered environment in which to learn, explore, and grow. This beautiful property located in East Texas offers the best facilities, wide-open fields and a private 93-acre lake. The home of Sky Ranch since 1978, this place is a haven of Christian fellowship for thousands of children, counselors and families for years. http://skyranch.org/locations/#van

Sky Ranch at Van, TX
24657 CR 448

Camp Tyler has been in East Texas since 1949. They offer camps for children of all ages, along with camps designed specifically for disabled children.http://www.camptyler.org/summer.html

Space Camp

June 19

–

June 23

–

$178

Instructed by Brian Kremer, coordinator for the Center for Earth and Space Science Education, invites elementary school and middle school students to an out of this world, intense summer camp experience held at the state-of-the-art Center for Earth and Space Science Education. Participants will explore the many qualities and unique features of the Earth, the Moon, the Solar System, and our surrounding galaxy, as well as the Milky Way. Each of the five, half-day sessions will include a planetarium show, outdoor activities (weather permitting), and classroom instruction in which students will be exposed to the many facets of Astronomy. more info http://tjcsummercamps.com/camp/space-camp/

Four of the many camps in Tyler. The University of Texas at Tyler and Tyler Junior College both offer camping experiences, as well as the City of Tyler and Caldwell Zoo. The best thing is you-the parents-can come to stay at Rosevine Inn for rest and relaxation while your children are having a blast-you can have a blast, too!

Junebug Music, Art,Fair @ The Forge

Another Great Concert at The Liberty Theatre downtown!

Friday, June 16th at 8 p.m.
Tickets are $20 to $10
VIP Box Seats are $125 (admit 4 people) only 3 available

You could easily say these two musicians were born to make music together. Identical twins Katy Lou and Penny Lea Clark of The Purple Hulls were raised on a working family farm in the deep piney woods of East Texas, but that didn't stop the Texans from finding their way to the hills of Tennessee, Music City, where they began touring with various country artists and writing songs for Nashville's largest publishing company, Sony Tree.The girls are no stranger to road life and are now blaze the trail as a dynamic duo, showcasing their unique sibling harmonies while ripping the strings off any instrument they can get their hands on. If you're looking for authentic acoustic driven music delivered at its best, your search is over. So come to the Liberty Hall for some fantastic, homegrown music from the Purple Hulls!

Coming up plays at the Civic Theatre- Rock of Ages, Peter Pan, Jr. and Legally Blond-The Musical. Also, a Moonlight Dinner Train, The Texas Shakespeare Festival, Tyler Downtown Wine Swirl, great music every weekend all over the city! So make your plans for what is posted in this blog-then check back soon for the upcoming events!

Oh forgot** 4th of July is coming up and on July 21 Elvis will be in the house!!

So be sure to make your reservations soon and you can rest and relax in the Barn gameroom and enjoy a wonderful breakfast the in the morning.

Until Next Time Innkeeper Becca signing off