It's been a long, wet winter in East Texas. While we didn't get any snow, the cold and gloom seemed to drag on longer than most years. Everything felt muddy and gray for so long we were starting to wonder if spring would ever come. That's all about to change. Tyler is about to burst out all over!
If you've never experienced Tyler when the azaleas bloom, you've been missing out. Reserve your stay at Rosevine Inn today and you'll want to make it an annual tradition. The Azalea Spring and Flower Trail happens March 22 through April 7, but there's plenty going on all month long. The trees are already starting to bloom, you could have front row seats when all of East Texas bursts into Spring.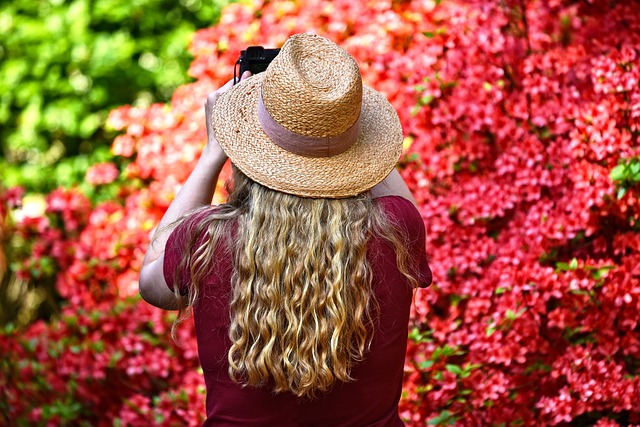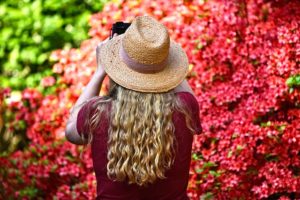 Azalea Trails 2019
Trail History
Tyler residents have been planting azaleas since the 1930s. During The Great Depression, Franklin D. Roosevelt's Works Progress Administration created and funded projects to put Americans back to work. Workers built downtown Tyler's red brick streets and formed the drainage system that redirects rainfall through the Azalea District.
During that time, nurseryman Maurice Shamburger worked with our area newspaper, The Tyler Courier-Times Telegraph's Sara Butler to encourage azalea planting around town. Some of the biggest bushes along the trails date from that period. This can be seen at the many area homes in the Azalea District and beyond.
During the 1960s, the Tyler Chamber of Commerce created an official route guiding visitors through five miles of trails and past 60 historic homes. In 1964, two Chamber of Commerce secretaries sewed costumes and handed out brochures as the first two Azalea Belles. Now, the Azalea Trail is an event that draws people and recognition from all across the nation. It is just spectacular to drive or walk the trails. Then there are many events for you to enjoy, also.
Azalea Trail Calendar for 2019
These events are all over the area for as long as the azaleas are in bloom, a time frame that lasts more than two weeks. The trail itself is open any time from March 22 through April 7. During that time the Tyler Rose Garden is open daily with free admission. At the same time, Tyler State Park Dogwood Days has a driving/walking tour through the park. Here are additional Azalea Trail events to put on your calendar.
March 22 – Official ribbon cutting ceremony at 10 a.m. at 212 W. Dobbs Street
March 23 – Multiple events that include the following:
Tyler Azalea 10k at 8 a.m. – Soak up gorgeous views while you participate in a 10k, 5k or kid's run.
Azalea Arts and Crafts Fair at Bergfeld Park starting at 9 a.m. Tyler's Annual Azalea Quilt show – Hundreds of beautiful quilts are on display from 10 a.m. to 4:30 p.m.
The 5 Browns in an East Texas Symphony Orchestra concert at 7:30 p.m.
The Spirits of Oakwood Cemetery Tour – This is Our personal favorite This guided walking tour through Oakwood Cemetery will introduce you to historic Tyler citizens dressed in period costume. "Spirits of Oakwood" Walking History Tour Saturday March 23, 1 to 4:30pm. Tours start every 10 minutes.
Located at Oakwood/Palace Streets. $6 adults, children under 10 free when accompanying an adult. Take a walking history tour through Tyler's Historic Oakwood Cemetery; historians in period dress will portray early merchants and settlers buried in our beautiful old cemetery. Tyler history is brought to life! Refreshments will be served. Proceeds from the event will be used to restore the monuments that need repair. Parking is available at True Vine Baptist Church on Oakwood Street. The entrance is on Ellis Street. This annual event is brought to you by the Oakwood Restoration Committee. For more information please contact:
Committee chairman Maxine Herbst 903 – 593 – 4642, mhautumn@aol.com or City Cemeterian Jerry Wilson 903 – 531 – 1207, jwilson@tylertexas.com Another fun thing!!
Teatime With Alice in Wonderland – Start with a scavenger hunt at the Tyler Public Library. Next, watch a special screening of Alice in Wonderland at Liberty Theater, then follow up with an Easter Egg Hunt at the Goodman LeGrand Museum.
March 25
Roseland Plantation's Historic Tour and Afternoon Tea – Enjoy a four-course afternoon tea at 2591 State Highway 64 West.
March 30 – 31
Annual Historic Homes Tour – Step back in time as you stroll through Tyler's history.
Texas Rose Horse Park Spring Horse Trials – Horse and rider compete across the disciplines of dressage, cross country and show jumping.


March 14 – The Price is Right at the Oil Palace

The live stage show is coming to Tyler's Oil Palace. The show starts at 7:30 p.m. Tickets available here.

The 2019

Azalea Trail Junior Golf Classic

– Some of the most talented junior golfers in the area participate in this tournament at Hollytree Country club.

March 16 – St. Patrick's Day
Opportunities for celebration abound all over town. You'll find live music and dancing at places like Click's, Republic Icehouse and Stanley's Bar-b-q. ETX Brewing Co. and The Porch at ETX celebrate with green beer and live music from King Richard's Music just steps from downtown. Or, take a picnic to Tyler State Park for a family-friendly outing surrounded by (fittingly enough) greenery.
Also, this St. Patrick's Day celebrate with the band known for reinventing traditional Irish music. The Chieftains with Paddy Moloney have received six Grammy Awards, and they're performing at Cowan Center at 7 p.m. Switchback provides a special opening act and encore performance. Tickets available online through Cowan Center.
March 20 – Kiepersol Vintners Dinner
Save the date for four exquisite courses, each paired with a Kiepersol wine or spirit. The March 20 event has a menu that includes, shrimp and grits, sweet southern coleslaw, chicken fried steak, grapefruit sorbet and a homemade fudge trio.
March 23 – June 29 Ranch of Dreams Tour
The Cleveland Amory Black Beauty Ranch in Murchison Texas opens to the public a few times every month to let visitors see more than 800 domestic and exotic animals. Ranch owners rescued many of them from slaughterhouses, research labs and hunting ranches. Others came from zoos or were abandoned by their owners. See bison, horses, antelopes, apes, camels and tigers. Their Facebook page offers tour times and tickets.
March 26 – The Beach Boys in Concert
Yep. The actual Beach Boys. In concert live at the Oil Palace. Get your tickets here. You listened to them in the 60's and beyond. Come hear their music again. It will be like a step back in time!
March 30 – True Vines Annual 5k
True Vine Brewing Company is celebrating five years of brewing in East Texas, and they're celebrating with a 5k for adults and a shorter "Root Beer Fun Run" for kids.
March 30 – Comedy Night at Liberty Theater
Starting at 5:30 p.m., Card 53 Comedy brings their unpredictable and offbeat comedy to the Liberty Theater stage. They have a second showing at 8 p.m.. Buy tickets on the Liberty Theater website.
April 4-7 Canton Trade Days
It's actually getting warm enough to take your time as you wind through the hundreds of vendors selling everything you can imagine at Canton's First Monday Trade Days. Stay in comfort at Rosevine Inn, enjoy our legendary breakfast, then spend the day at this flea market like no other.
April 13 – Hit the Bricks
The second Saturday of every month is Hit the Bricks in downtown Tyler. In April, that falls on the 13th. Bring the family for a scavenger hunt at the Goodman LeGrand House, explore Ye Olde City Antique Mall for hidden treasures, take a self-guided walking tour of downtown and enjoy live music at area businesses and restaurants.
There's always something to do in Tyler and East Texas. Rosevine Inn offers a tucked-away haven just off the brick streets so you can relax just steps from it all. Browse our rooms and suites or book your stay online today. So that gives you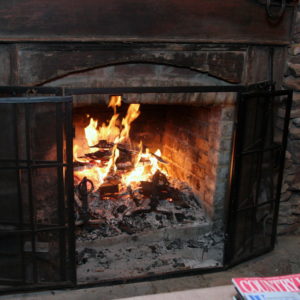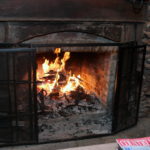 some ideas for the month and beyond! Staying at The Rosevine Inn where fires burn nightly and breakfast is served daily.
This is your innkeeper signing off!