The holidays are finally upon us. The leaves are falling, the temperature is dropping, and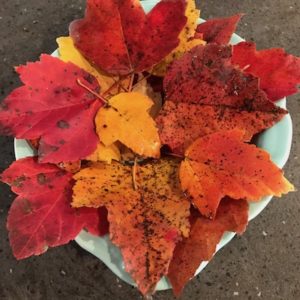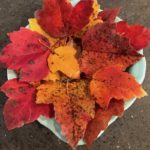 it's time to plan some family fun. We are all looking forward to gathering around the table with our beloved family and friends, but there's still a lot to do in East Texas this time of year. Get the family out of the house and enjoy the local attractions. We have beautiful changing leaves in East Texas. Come stay with us and take a drive through East Texas.
Art and Music
Ladies Night at the Potpourri House
There will be food, music, and entertainment at the Potpourri House on November 7th. Seats are limited so buy your ticket ahead of time to reserve your spot. A portion of the proceeds will go to the Bethesda Clinic.
Tyler Civic Chorale
The Tyler Civic Chorale will perform "O Sing Unto the Lord a New Song" in the First Presbyterian Church sanctuary on November 7th. The performance will begin at 7 p.m.
The UT Tyler Cowan Center
The University of Texas at Tyler has a great range of performances this time of year, including plays, musical performances, and lectures. This month there are several amazing opportunities to attend.
On November 7

th

, the Broadway hit musical "Bandstand" will begin at 7:30 p.m. This play is set in 1945, following six soldiers who form a band and compete in a national music competition. This critically acclaimed play does have strong language, so use judgement when deciding whether or not to bring the kids.

The whole family will enjoy "Popovich Comedy Pet Theater" on November 14

th

. There will be two showings at noon and 7 p.m. This performance features over thirty cats, dogs, geese, doves, and parrots. Bring pet food to the performance to donate to Pets Fur People.

"The Color Purple", another Broadway hit, is set to open its doors at 7:30 p.m. on November 18

th

. Come check out this American classic.
Swing Dancing and Jazz Night
The East Texas Brewing Co. will hold free swing dancing classes followed by jazz dancing on November 14th starting at 6:30 p.m. Everyone is welcome.
Tyler Show and Sale
Local artists will display their works at the Tyler Public Library on November 16th. Guests are welcome to purchase art and a percentage of the profits will benefit the Friends of the Tyler Public Library.
Shopping and Entertainment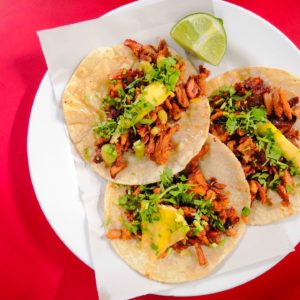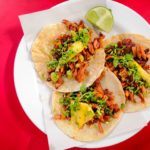 For the second annual Taco Throwdown, fifteen different competitors will compete for the title of Tyler's best taco. Each vendor will sell tacos from 11 a.m. to 3 p.m. in downtown Tyler on November 9th. If you want to try some of Tyler's best tacos, bring the family down for the Taco Throwdown.
Canton First Monday
Check out first Monday weekend in Canton November 28th through December 1st. It's a great place for holiday shopping. There are over five thousand vendors who set up shop every month with tons of amazing bargains on unique items.
Get Outside
Black Beauty Ranch
Enjoy a tour of a beautiful animal sanctuary in Murchison, TX. Cleveland Amory Black Beauty Ranch opens its gates for guided tours at 1 p.m. on November 9th and 23rd.
Tyler Half Marathon & 5K
On December 1st, there a half marathon starts at the TB Butler Fountain Square at 7:30 a.m. followed by a 5K beginning at 7:45 a.m. An after-party will take place following the race with food and drinks provided for competitors.
Remembering Pearl Harbor 5K and Festival
For the third year in a row, the Tyler Joint Force Battalion will hold a fundraiser for the US Naval Sea Cadets on December 7th. A 5K race begins at 9 a.m. followed by a pancake breakfast, silent auction, and family-friendly festivities. Whether you're interested in entering the 5K, or just enjoy a plate of flapjacks, show up with an appetite and the kids in tow for a day of excitement.
Thanksgiving-Themed Fun
Happy Thanksgiving from Rosevine Inn! We would like to share our thanks for all our wonderful guests. Thanksgiving lands on Nov 28th this year. If your family would like to walk before you feast, the Turkey Trot is the same day so be sure to sign up. Here's

what's going on at the Turkey Trot:
Kid's Dash – At 8:30 a.m., children ages 12 and under can compete in the kid's dash. Kids will be divided into three groups based on their age.

5K – The run/walk will begin at 9 a.m.

Awards Ceremony – 1

st

place to 3

rd

place in each age division will receive awards, as well as the overall male and female awards.
It's Starting to Look A Lot Like Christmas
Polar Express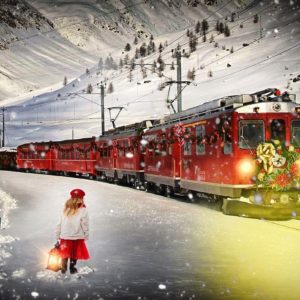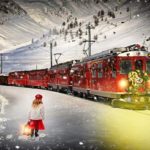 Beginning on November 15th, you and your family will have the opportunity to ride the Polar Express on the Texas State Railroad. Hot chocolate and cookies will be served on the train, and the journey will feature music from the motion picture. You and your family will enjoy listening to the book read aloud and you can purchase a copy of the book with your tickets to read along.
The train will depart from the Palestine Depot and stop at the North Pole. At the North Pole, Santa and his elves will board the train and give out silver sleigh bells to passengers. Children are encouraged to wear their pajamas on the trip to experience the magic of the Polar Express.
Christmas Open House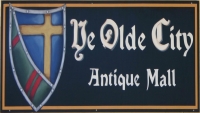 Ye Olde Antique Mall will hold a Christmas-themed open house on November 21st through 23rd. Music and refreshments are available to guests, so come early and shop late.

Beginning December 4th, the annual holiday shopping event will begin at Harvey Hall Convention Center and last for four days. Over 90 vendors will be present, so come shop for Christmas decorations, jewelry, artwork, and antiques.
Pollard Theater Center
A performance of Dr. Seuss' holiday play, "How the Grinch Stole Christmas" will take the stage at the Pollard Theater Center December 5th through 7th. Bring your family at 7:30 p.m. Thursday through Friday, and 10:30 a.m. or 2:30 p.m. on Saturday.
We are so excited for the holiday season at Rosevine Inn. Purchase a stay for your family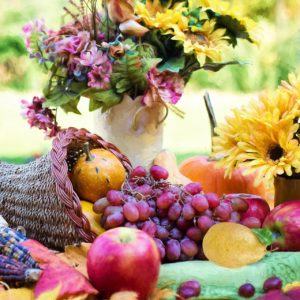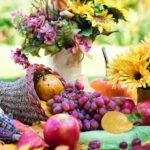 or someone you know in our beautiful bed and breakfast conveniently located on South Vine Avenue in Tyler. Gift certificates make a great Christmas gift for a loved one and are always available for purchase. Come stay awhile and sit by the fire and visit with us-We can't wait to see you! Happy Thanksgiving-we are so thankful for all our guests.
Your Innkeeper signing off until next month!