Sometimes in January people experience a slump. The holidays are over, the weather is cold and it still gets dark so early. It feels like all the excitement has already happened, all that stretches ahead is dark and dreary. That doesn't have to be the case.
Why not eliminate the doldrums with a spontaneous getaway. Experience Rosevine Inn for the first time or return to your favorite bed and breakfast to lift your spirits.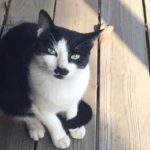 One of our cats, perhaps Groucho will greet you, then we'll escort you to one of our unique guest rooms or our array of extended-stay suites. We're happy to offer you a glass of wine while you relax by a roaring fire in the courtyard or the game room. In the morning, indulge yourself in a lazy morning and gourmet breakfast with everything from fresh fruit to omelets to muffins and coffee cake. Then explore East Texas attractions and events like these.
Great Music Choices In Tyler in January 2020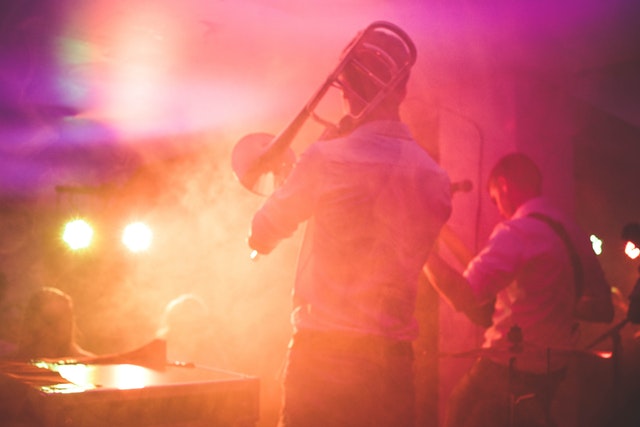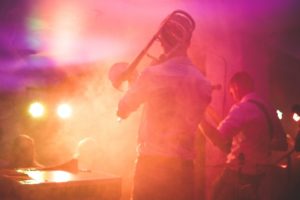 Jazz Jam
Did you know listening to Jazz can actually improve your mood and energy levels? It might be one of the most upbeat types of music, with potential health benefits for your brain, especially in the dark, dreary months of winter. Twice a month, UT Tyler offers the Monthly Community Jazz Jam at ETX Brewing Company, and it's open to anyone. In January, make music with other Jazz lovers or just listen on January 9 from 7-10 p.m.
Get Cash'd Out
Reviewers say the San Diego band Cash'd Out is as close to the real Johnny Cash as it gets. On January 10 from 8 p.m. to 11:30 they're performing at Stanley's Famous Pit BBQ. If this is your first time through Tyler, Stanley's is worth the trip for the food alone, named "One of the Best BBQ Joints in the World" by Texas Monthly Magazine. This family-friendly event is a must-see.
East Texas Symphony Orchestra
Brahm's first piano concerto is widely considered to be one of the most physically challenging piano pieces out there. Brahms originally conceived this masterpiece as a symphony, so it's packed with drama and intensity. Texas-based internationally acclaimed artist Daria Rabotkina performs the piano concerto with East Texas Symphony Orchestra on January 25 at what's sure to be an evening to remember, starting at 7:30 p.m. at Cowan Center.
STOMP
The energy in this performance will keep you going for the rest of the winter. Make your plans now to experience the unforgettable international sensation on February 6 at Cowan Center. The group uses everything from brooms to trash cans to an actual kitchen sink to create music, tell a story and enthrall audiences. You'll be on the edge of your seat the entire time, and you'll never look at everyday objects in the same way again.
January 2020 Arts and Entertainment
Tyler Museum of Art
Locals love the Tyler Museum of Art for its consistently updated exhibits and affordable admission. If you're here on January 11, you can get in completely free between 2 p.m. and 4 p.m. The rest of the month, tickets are only $5 for adults and $3 for seniors. Students always get in free. Visit in January for "Bold Lines: Works by Joseph Glasco." Click here for audio describing Glasco's art.
While you're there, also view "That Day: Pictures of the American West." Laura Wilson's photography captures in stark black and white the diversity of the people who make Texas great.
Annual Gem and Mineral Show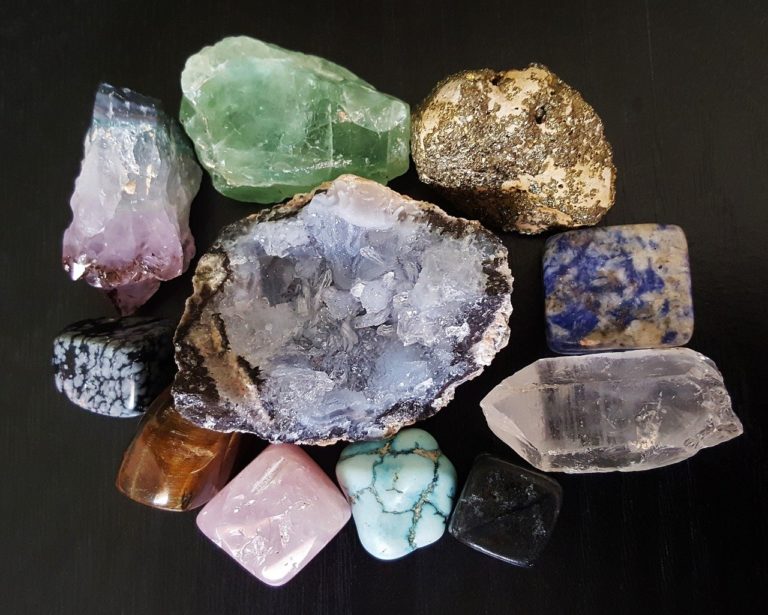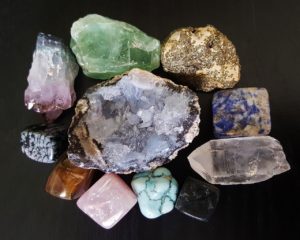 On January 24, 25 and 26, the East Texas Gem and Mineral Society presents the 24th Annual Gemstone and Jewelry Show at Tyler Rose Garden Center. Why has this event been so wildly popular for more than two decades? Because the gemstones, jewelry, minerals, fossils and rock hounding supplies displayed there year after year dazzle event visitors young and old.
There's just something about holding an uncut geode in your hands, knowing there are wonders inside that will only be a new discovery once. A bag of small polished semi-precious stones might not cost much, but it feels priceless. And handmade jewelry from local artisans is a prize. Plus, the event draws audiences with raffles, a grand prize drawing and all-day demonstrations.
An Evening With Rita Moreno
Multiple award winner Rita Moreno is one of the busiest stars in show business, and she's performing in Tyler on January 30. She's one of only three Americans to have received a Peabody Award, an Emmy Award, a Grammy, an Oscar and a Tony award. She has starred in everything from West Side Story to One Day at a Time, from Grey's Anatomy to Jane the Virgin.
She was also the 50th recipient of the Screen Actor's Guild Life Achievement Award. Attend An Evening with Rita Moreno on January 16 from 7:30-10:30 p.m. Note – This event was originally scheduled for January 30, so if you bought tickets early, you may need to adjust your travel plans. Give us a call at 903-592-2221 and we're happy to change your reservation.
TJC's Star Party
The Center for Earth and Space Science Education at Tyler Junior College has an ongoing lineup of shows and exhibits. On Saturday nights they host Star Parties, live sky shows that walk you through what's visible in the East Texas night sky, with telescope viewings available from 8-10 p.m. Register online for free to give event coordinators an idea how many telescopes they'll need for the event. Jan 18 will be a special day -Rock n' Roll Saturday!
Jan 25 at 7 PM Don't miss Robert Ellis " the Texas Piano Man at Liberty Hall-Downtown Tyler! with special Guest Jamie McDell
Outdoor Adventures For January
Running the Rose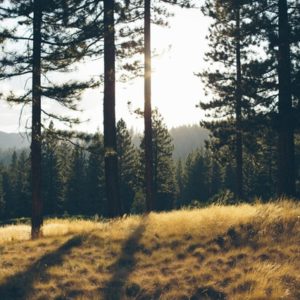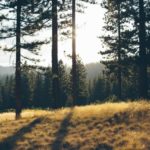 You could stay inside wishing for something to do. You could fight Broadway traffic trying to get to a shopping center. Or you could spend your day running between 100-foot tall trees on pine-needle carpeted trails for Running the Rose at Tyler State Park. Choose your distance with an 108K, 54K, 22M, 11M or 7K race. The State Park's 64-acre spring-fed lake is also available for your enjoyment.
Also at Tyler State Park
Tyler State Park offers more than just trail running. Almost every weekend they host family-friendly events like these:
Intro to Birding – January 4 and 18, attend this birding 101 class, then tag along with a park ranger to locate and identify as many species as you can.
Wildflowers, Pollinators and Predators – On January 4 from 3-4 p.m. uncover the many layers of the rich ecosystem that thrives in the Piney Woods of East Texas.
Hawk Watch – February 1 at 9 a.m. spot these fierce feathered predators in their natural habitat.
Cast Iron Cooking – Again on Feb 1 at 10 a.m. get hooked on cast iron cooking when you learn the basics.
The Big Clock – On January 4 from 3-4 p.m. learn how the sun and moon interact in the sky, why the moon phases change and how the Earth's rotation impacts life on this planet.
East Texas Fun and Flavor
The stunning natural beauty isn't all that makes our area unique. If you're here in January or February, plan to attend these one-of-a-kind events.
The Great ETX Photography Workshop
Have you ever wished you could take photos like a pro? If so, plan to attend The Great ETX Photography Workshop on January 25 in downtown Tyler. Award-winning landscape photographer Jason Stitt and portrait photographer Callynth Finney present this workshop for beginners at an event that includes lunch.
Red Dirt BBQ Lineup Reveal
The Red Dirt BBQ festival gets sold out well in advance of the annual summer event. This year get a sneak peek of what performers and vendors you can expect to find there at the Red Dirt BBQ Lineup Reveal Party at True Vine Brewery on January 31 starting at 6 p.m. Not only will you know who is playing at the 2020 music festival, you might win one of several great prizes including VIP festival tickets.
Canton First Monday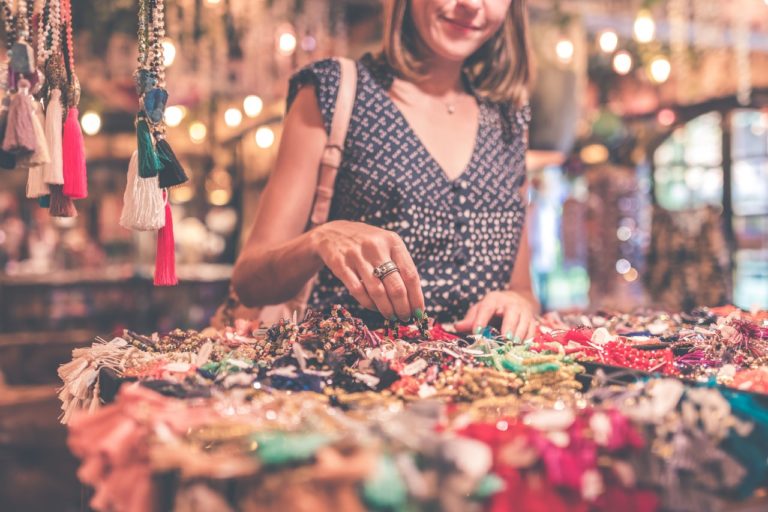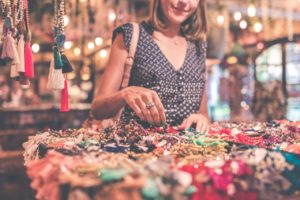 It's a new year, and that means a new calendar packed with First Monday market dates. First Monday at Canton happens one weekend a month on Thursday through Sunday before the next month's first Monday. Here's a link to the 2020 calendar. If you missed the January Trade Days, your next chance to visit this shopper's paradise is from January 30 to February 2.
It is not too early to think about booking your romantic getaway at Rosevine Inn for Valentines Day 2020. February 14 is on a Friday this year, so do not procrastinate-book now!! We are offering a great special! Check it out. Your sweetheart will love you for it!
Book Your Stay at Rosevine Inn Bed and Breakfast
There's fun around every corner, and it starts the minute you check in at Rosevine Inn Bed and Breakfast. Book your stay online today.