Winter is losing its grip and spring is coming, with time change transforming schedules and warmer weather changing area yards and countrysides from brown to beautiful. That transfiguring is more dramatic in Tyler than in surrounding cities because of the dramatic azaleas in area landscapes. Every year Azalea Trails draws thousands of visitors from all over the nation. Not just azaleas are showcased. The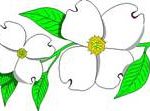 dogwoods, red buds and many spring flowers are eye candy all over the city! So, if you're planning a visit in March, be sure to book your Rosevine Inn stay early.
We'll tell you more about Azalea Trails in a minute. First, make sure you bookmark this article for other things to do near Tyler in Spring.
Fresh 15 Race
For the past several years, Brookshire Grocery Company Racing's Fresh 15 has drawn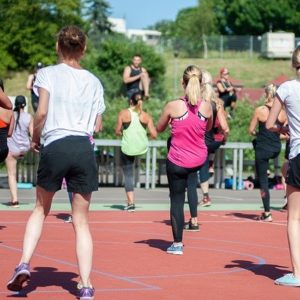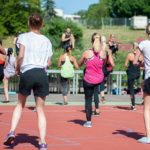 runners and spectators from near and far. As the event website will tell you, it's not just a race – it's an experience. It starts at a one-of-a-kind grocery store that doubles as acommunity gathering place. Participants can choose between distances of 15k, 5k and 1k.
Then, event coordinators pride themselves on offering the best swag and a fun-filled post-race party. Plus, 100 percent of race revenue goes to community non-profits like Breckenridge Village of Tyler, Texas CASA, Bethesda Health clinic and East Texas Food Bank.
HAPPY ST. PATRICK'S DAY

I love this holiday. Everyone needs to enjoy the day and put on some Irish! If you want to come stay the weekend before, Rosevine Inn will be decorated and ready for you to join the party. Tyler has some great breweries to get that PUB feeling on.
Other Athletic Events
Shop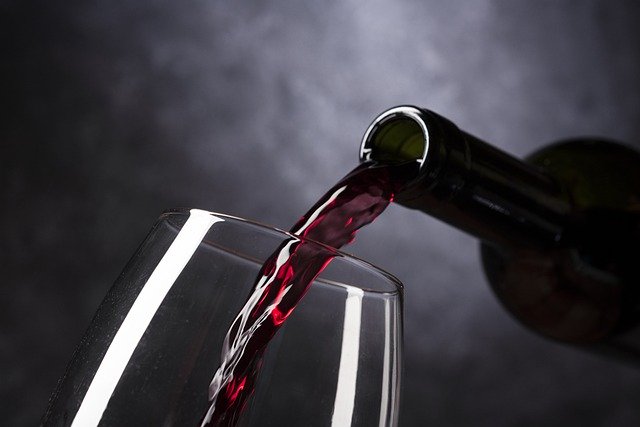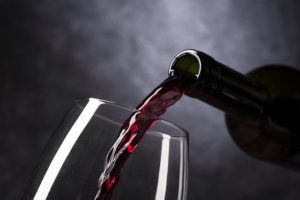 Some of life's pleasures are even better when experienced together. Like wine, chocolate, music and shopping. Enjoy them all at the 2nd Annual Wine and Chocolate event, where a $20 ticket gets you a specialty glass, three complimentary pours from a wide selection of wines, complimentary chocolate, shopping, and music from local Jesse Ayers. The sip and shop extravaganza takes place on March 7 at Harvey Hall.
Family-Friendly Fun
Star Party Saturday is March 7, 2020 starting at 8 p.m. at TJC's Earth and Space Science Center. Take the whole family for live sky shows every 15 minutes and a telescope viewing between 8 and 10 p.m. If you can't attend March 7, you'll have two more chances on April 4 and May 2.
Cleveland Amory Black Beauty Ranch is a Murchison Texas animal sanctuary only occasionally open to the public. More than 800 animals roam its 1400+ acres. You'll see bison, cattle, horses, antelope, camels, tigers and more when you sign up for this March 7 bus tour.
Azalea Trails 2020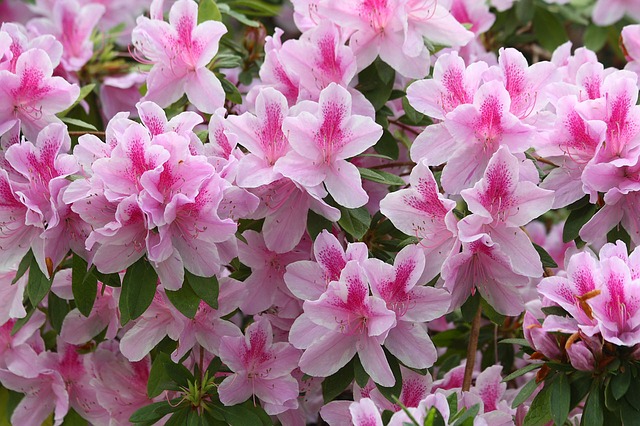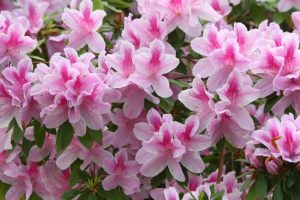 All of Tyler bursts into bloom in spring. March 20 through April 5 you can tour more than 10 miles of residential gardens and historic homes at the 2020 Azalea and Spring Flower Trail. For more information -click here- https://www.tylertexasonline.com/tyler-texas-azalea-trail.htm
Here are some of the highlights:
Rose City Artisans and Flower Market – Visit the Goodman LeGrand home at 624 N. Broadway for an outdoor market, live music, baked goods, plants, decor and handmade items. Tour the home while you're there.
Azalea Trail Arts and Crafts Fair – At Bergfeld Park you'll find more than 80 vendors, all with unique items to sell.
Annual Azalea Quilt Show – At Harvey Convention Center, see more than 200 quilts on display.
Gallery Main Street Exhibit – This downtown Tyler art gallery is open each of the three Azalea Trail weekends.
Tyler State Park Dogwood Days – Take a self-guided driving tour or walk the trails at Tyler State Park to view blooming dogwood trees and other spring flowers.
Tyler Rose Garden – Open daily, admission is free.
Smith County Historical Society – The museum opens its newest exhibit "Era of Success – The Women of Smith County."
One of the best ways to tour the Azalea Trails is with Mc C Rider's Shuttle Service, offering open-air rides through the historic district every hour on the hour, departing from Broadway and Dobbs streets.
East Texas Music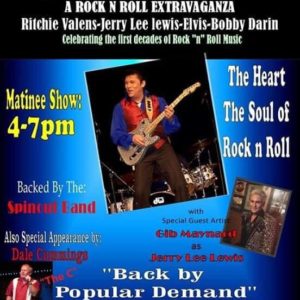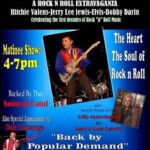 Boogie down with Sting Ray Anthony, an entertainer who has been all over the world playing classics from the 50s and 60s. The Jukebox Rocks Rock n' Roll Extravaganza is Saturday March 7 from 4-7 p.m. at the Gilmer Civic Center. Tickets call Steve at 832-312-0074. If you haven't seen this guy perform, you don't want to miss it! Then on Friday the 13, Jamey Johnson performs along with Wade Bowen and Sundance Head at the Oil Palace, starting at 8:30 p.m.
If you're near Tyler on March 26, Liberty Hall hosts Penny and Sparrow, performing their unique blend of indie-folk and alt-pop in their sixth album "Finch." Sawyer opens, with the condert at 8 P.M.c
Also on March 26, UT Tyler Cowan Center presents Beautiful – The Carole King Musical. The soundtrack includes hits like "I Feel the Earth Move," and "Some Kind of Wonderful," and tells the story of King's rise to stardom.
Local Flavor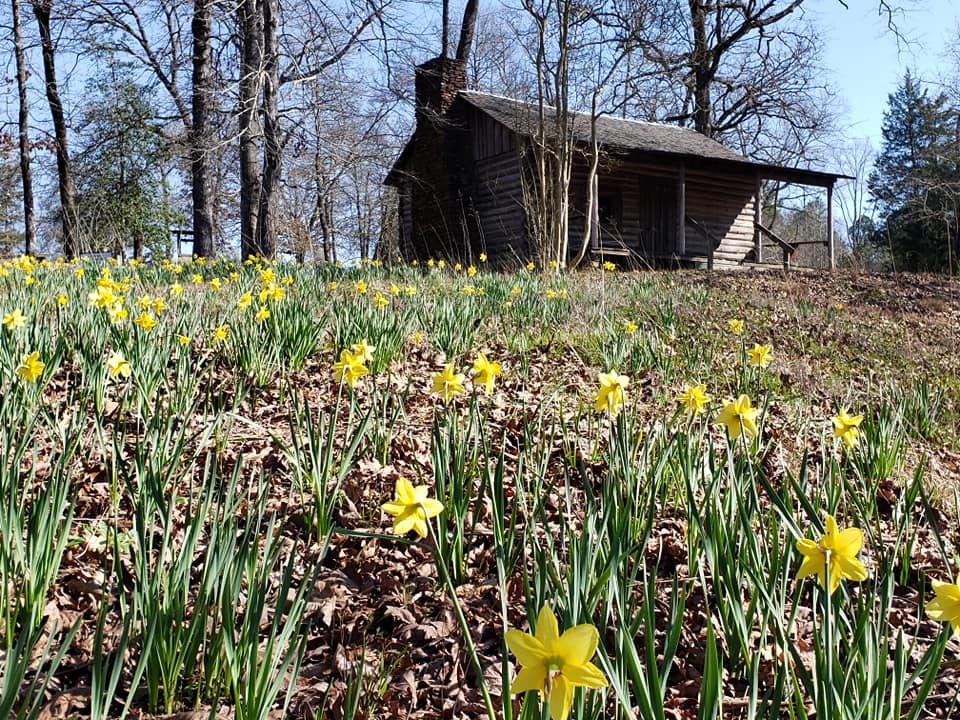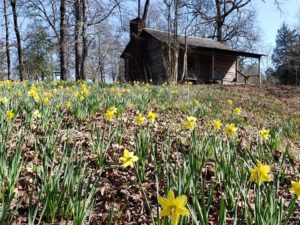 Mrs. Lee's Daffodil Garden usually stays open until around March 15, with acres of bright daffodils blooming everywhere. It's worth the short drive to Gladewater to tour this one-of-a-kind property.
Experience another example of things that just go together on March 14 at Cars and Tacos on the square. ETX Brewing Co offers breakfast tacos and the classic car show starts at 9 a.m.
Or, visit Lago Del Pino on March 14 when East Texas Locals hosts their monthly car show. They'll be filming a reality TV show pilot, and a St. Patrick's Day cook-off takes place from 9-11 a.m.
On March 27, tour the Connally-Musselman House during the Historic Tyler Candlelight Home Tour and Party Tour starting at 7 p.m. Daytime tours are available on Saturday,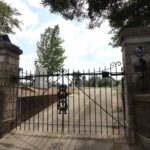 March 28 from 10 a.m. to 5 p.m. and Sunday, March 29 from 1-5 p.m.
The Spirits of Oakwood guided walking tour is a must-see. Volunteers in period clothing greet you throughout the historic Oakwood Cemetery and tell the stories of Tyler and Smith County Citizens buried there.
April Planning
Next month will be packed with even more excitement. Reserve your room or extended stay suite now to be in Tyler for these early April events.
April 2-5 Canton First Monday Weekend! Great shopping!!
April 2nd – Menopause the Musical at the Cowan Center 7:30 p.m.
April 3 – First Fridays at The Tyler Museum of Art, with free admission from 11-12:30
April 3 and 4 – Rose City Artisans and Flower Market from 10-4 at The Goodman LeGrand House
April 4 – Ninth Annual Run Autism There's so many fun and exciting things to do in Tyler and East Texas-come stay at The Rosevine Inn Bed and Breakfast. We have lots of amenities. it is a great getaway anytime! So come see us-sit by the fire in the courtyard or barn, play a game of pool or Bocce Ball. So book now!! Can't wait to meet you Your Innkeeper signing off for now but check back soon.