The countdown is on to the most romantic holiday of the year. It sneaks up on you, hiding behind the busy days of January, then popping out suddenly in February's cold. Are you ready for Valentine's Day 2020?

You treasure the relationship you have with the one you love. There's no gift, no greeting card that could adequately summarize how you feel. And because you love them so much, you're compelled to express it.
We can help you make this Valentine's Day the most memorable ever. Book one of our bed and breakfast rooms or extended-stay suites, then add Valentine's Day packages starting at just $45. Check them out when you visit our specials and packages page. Then keep reading to find out what else is going on in East Texas this month.
East Texas Events for Early February
There's always something to do in East Texas, and when you stay at Rosevine you're in a location that puts you close to it all. Here's what's happening in the area if you're in town for the first part of the month.
Reckless Kelly on February 6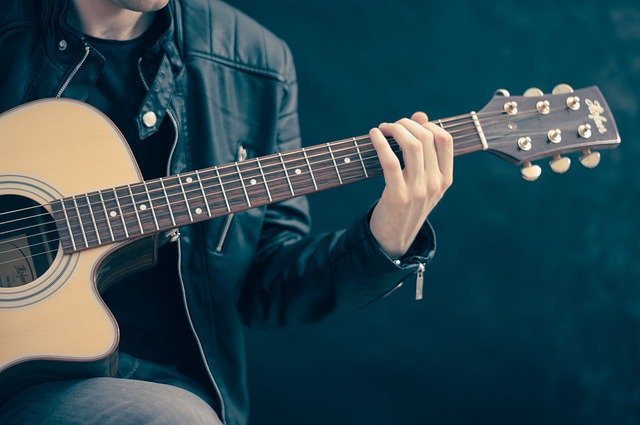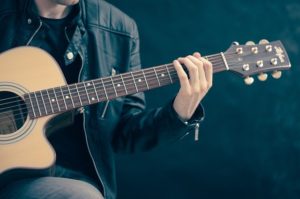 Liberty Hall in Tyler kicks off 2020 with Reckless Kelly, a country and pop band that has been a hit from coast to coast for almost twenty years. A Taste of Country says "The Austin-based band was Americana before there really was such a term, combining roots, rock and country influences into an uncompromising musical approach that has earned the Grammy-winning group a very steadfast and loyal following."
East Texas native Cole Allen opens for the band. Tickets are available online through Liberty Hall.
Refresh Women's Conference
Today's women are mothers, encouragers, breadwinners, nurturers and so much more. There's pressure to be all things at all times to all people, and that takes tremendous amounts of energy. It's easy to find you're running on empty, especially during the long, dreary days of winter. The Refresh Women's Conference offers a chance to recharge and catch your breath. The event takes place Friday, February 7 and Saturday, February 8 at Rose Heights Church in Tyler. Texas native Gina Anderson will speak, and attendees experience music from Selah. See the conference schedule or register to attend online.
Monthly Farmer's Market
Nothing brightens winter gloom like fresh produce. Get yours at the monthly Farmer's Market in downtown Tyler on Saturday, February 8 between 10 a.m. and 1 p.m. Find greenhouse-grown winter produce, baked goods, canned produce, live music and more outside ETX Brewing Company at 221 S. Broadway.
Cherokee Craft and Trade Fair
Take a short drive to Jacksonville on Saturday, February 8 for the Cherokee Craft and Trade Fair. On your way down Hwy 69, stop at the rest stop and spend a few minutes soaking up the panoramic 35-mile views at Love's Lookout. Then continue on to The Ruby Ballroom at 707 College Street in Jacksonville for handmade items and live entertainment. Get in free when you bring a canned good to donate to the Highway 69 Mission.
Valentines Treat Preview
Grab your Valentine and start the fun early with a taste testing at World Market in Tyler. From 1-4 p.m. sample chocolates, candy, and sippable treats, then stock up for your romantic getaway on February 14.
Valentines Day Celebrations and Events
This year February 14 falls on a Friday. That means you have all night to celebrate and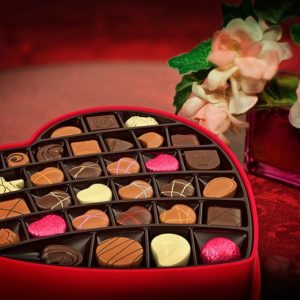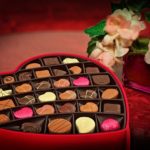 Saturday morning you can sleep in. When you celebrate with us, you'll wake up to a gourmet breakfast with more delicious treats than you'll have room for. Besides staying at Rosevine Inn, here are a few other ideas for making this year's celebration the best ever.
Surprise Them With Valentine's Dinner
Hidden inside Food Worx in Tyler you'll find an unbeatable fine dining experience at Romantico Resto. Start your four-course dinner with grilled calamari or a rojo and verde agua-chile shrimp duo. Follow with entrees like Snapper Veracruz, lobster poached in a saffron sherry cream or grilled ribeye. Dessert includes choices like champagne poached pear, tropical banana fosters and the chef-created "7 Minutes in Heaven." The meal is available from 6-10 p.m. and costs $70 per couple.
Love and Music
Marvin United Methodist Church presents the sixth annual Opera Amore at 7 p.m. on Friday the 14 at Pirtle Hall. The $10 tickets get you an evening of song and sweets.
Go Stargazing
Something about gazing at the cosmos together is achingly romantic. This year Tyler Junior College hosts "Love Under the Stars 2020" from 7 to 9:30 p.m. both Friday, February 14 and Saturday the 15. The dome show includes love stories about constellations and the myths from which they take their names. After the full-dome planetarium show, couples view the East Texas night sky through a telescope if weather permits. One $85 ticket per couple includes all entertainment, heavy hors d'oeuvres,beverages, a couple's gift basket, and a commemorative photo. Valentine's Day is sold out, but tickets are still available for the 15th.
Live Entertainment
Tap your toes to a theatrical production based on the 1981 Broadway musical Dreamgirls at the Tyler Civic Theater Center.A sweeping and inspirational journey through 20th century American popular music, DREAMGIRLS chronicles one Motown group's rise from obscurity to superstardom. The show runs February 14-23, with a show at 7:30 p.m. on Valentine's Day that includes an extra treat. OR Head to Liberty Hall for a night of improv comedy starting at 8 p.m. Card 53 will keep you laughing, and the theater is serving free beer and wine. Tickets are $15 online or $20 at the door.
To Do After Valentine's Day
If you wake up at Rosevine Inn, you're going to want to linger a little in your vintage suite before you enjoy the breakfast we've cooked up to start your day. After that, there's more to explore with the one you love.
BBQ and Brews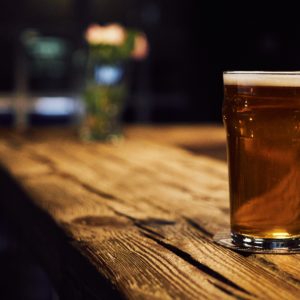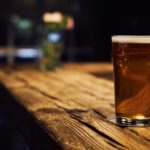 On Saturday, February 15 starting at noon, check out the craft beer and BBQ event only available a few times a year. You'll enjoy craft beer tastings at three East Texas breweries, followed by lunch at Stanley's Famous Pit BBQ. A Mercedes Sprinter provides transportation, so you can just relax and enjoy the BBQ and brews.
Mrs. Lee's Daffodil Garden
There's a well-kept secret tucked away in the Piney Woods, and this Valentine's Day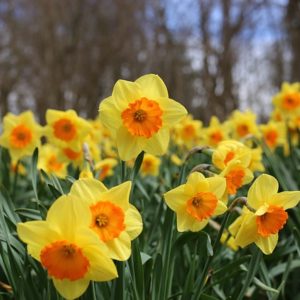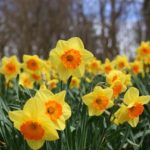 weekend you could have the chance to discover it. Long ago Helen Lee turned her 1,000-acre property outside of Gladewater into a one-of-a-kind paradise. She ordered railroad cars full of daffodil bulbs and planted them everywhere. Every spring, the daffodils bloom in glorious sunny color, and the property opens to the public. Call (903)845-5780 to find out if the daffodils are blooming and road conditions allow visitors.
Later in February
If you can't fit in a romantic getaway on Valentine's Day, there are still plenty of reasons to book your stay, from shopping to dining to entertainment. Here are some of the important dates in late February:
February 20 – Tyler Civic Chorale presents some of Broadway's most iconic numbers at Liberty Theater at 7 p.m., and The Pointer Sisters perform at Cowan Center at 7:30 p.m.The group boasts countless U.S. top 20 hits including "Slow Hand," "'Jump (For My Love)," "I'm So Excited," and "Fire." The group has been showered with accolades and awards, including three Grammys™ and a star on the Hollywood Walk of Fame. Or, if you prefer something more serious, TJC Theater presents William Shakespeare's Othello at 7:30 in the Jean Browne Theatre.
February 21-23 – If you're thinking of remodeling or building, the Tyler Area Builders Association's Home Products Show is a must-see. Friday from 6-9, Saturday from 10-4 and Sunday from 1-4 see all the newest products and latest trends in home building at Harvey Convention Center.
February 29 – What will you do with this year's extra day? The Goodman Museum presents the murder mystery "Road Trip Nightmare on Route 66" from 6-8:30 p.m. or catch Cirque Eloize Hotel at Cowan Center from 7:30-9:30.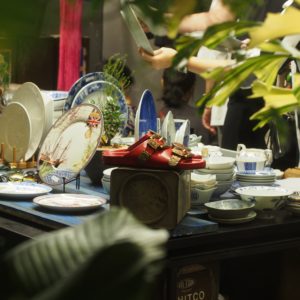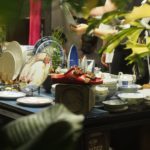 February 27-March 2 – At the world's largest flea market, up to 7,500 vendors pack in 450 acres of shopping opportunities at Canton's First Monday Trade Days. Whatever you're looking for, you'll find it there.
Coming to East Texas in March
Valentine's Day will be here before you know it, and the rest of the month will follow just as quickly. It's never too early to reserve your favorite room at Rosevine Inn.On Thursday, March 5 visitors have the chance to attend Night of Nostalgia, a New Year's Style event benefitting PATH. CeeLo Green provides live entertainment. Attendeesenjoy retro video games like Atari, Nintendo, Sega and upright arcades. Breakdancers and special guests add to the fun. VIP tickets include appetizers and desserts, and drinks .are available for purchase. Then on March 7, lace up your jogging shoes for the 7th annual Fresh 15, a destination race and leading 15k. After the race, head to Lindale for the 4th annual Back the Blue Bash, an event that benefits East Texas police officers. Live music starts at 1 p.m. The event also offers a car show, kids zone, raffles, food trucks and vendors between 10 a.m. and 5 p.m.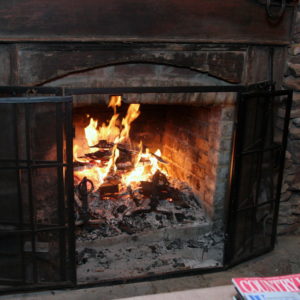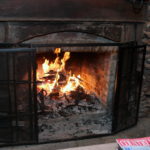 So Come and see us in February and sit by one of our fireplaces and enjoy your stay with us!
Rosevine Inn Bed and Breakfast and Extended Stay

Lodging where fires burn nightly and breakfast is served daily!!
Until next time! Your innkeeper signing off!