There might never have been a more perfect time to plan your getaway at Rosevine Inn Bed and Breakfast. The past several months have been off the charts in terms of stress and uncertainty. 2020 has been a roller coaster of a year, and we're just barely halfway through. We'll help you turn things around.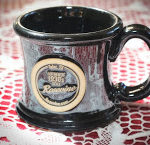 When you book your stay at Rosevine Inn, you'll feel like you stepped back in time to an era where things were simpler and kinder. Imagine leaving your worries at the door and spending a lazy summer evening unwinding in our New Orleans-style courtyard listening to the fountain's cheerful chatter, playing darts or pool in the game room, or relaxing with a book in the hammock. You'll have your best night's sleep in months in our plush rooms and comfortable beds, then wake up to a gourmet breakfast with all your favorites.
Then, we're just minutes from the best of what East Texas has to offer. Here are just a few of the top things to do in Tyler for June and July 2020.
See New Home Innovations at the Tyler Parade of Homes
Do you drive by nice neighborhoods and wish you could see what each home hid behind windows and walls? The Tyler Parade of Homes allows you to tour some of the most recently completed new construction in the area, and the houses will knock your socks off.
The Tyler Area Builder's Association hosts the Parade from June 20-28. Buy tickets, find out more about the homes available to tour and see hours on their website.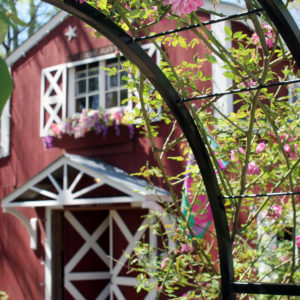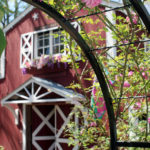 STAYCATION Rosevine Inn Bed and Breakfast and Extended Stay Lodging is your go to place for your staycation this year! There are many activities on the property, so you can just hang around and be completely entertained. The "barn" is a game room with many board games, darts and a pool table. Upstairs is a relaxing "hang out" room and a really cool treehouse. An enjoyable overnight or weekend awaits you!!

Summer Riding Camp for Kids
Spring was hard on kids too. Schools closed, their routines changed, and their normal extracurricular activities weren't available. Why not treat them with an opportunity to improve or develop their horseback riding skills while you relax a Rosevine Inn?
Texas Horse Park's Brunson Equestrian Center has several summer camp sessions available in June and July. Kids learn in their full-sized indoor and outdoor riding arenas with sessions that go from 8 a.m. to noon. They welcome riders at all skill levels and include a lesson horse and equipment in the camp price.
Your Live Music Lineup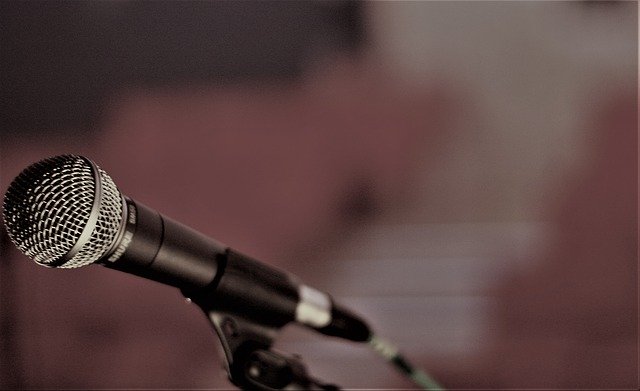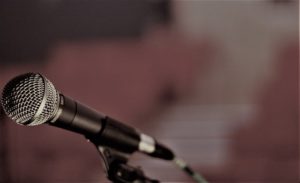 Forget your cares and lift your spirits with live music from local artists at area outdoor and indoor venues. Here are just a few of your choices:
Music and Entertainment at TJC
Speaking of music, don't miss TJC's Rock n Roll and Rock on Demand at TJC's Science Center. On the third Saturday of every month, the Science Center presents "SpacePark 360" and "Rock on Demand." Both are an immersive experience on a 40-foot domed theater screen with 16,000 watts of digital surround sound cranking hits from the Beatles to the Rolling Stones to Aerosmith.
Paint a Patriotic Keepsake
Craft a keepsake or gift with The Crafty Fox of Tyler. On Saturday, May 23, the instructor will walk you through how to grid and paint your pick of three patriotic designs. The workshop costs $45 per board and includes paint and supplies.
Summer's Farm Fresh Fare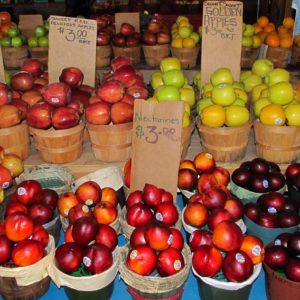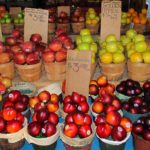 There's not much tastier than locally grown produce picked at its most flavorful peak. When you stay at Rosevine Inn, take home produce from the East Texas State Fair Farmer's Market located at the East Texas State Fairgrounds, open Saturdays from 7 a.m. until noon. Find the latest updates on their Facebook page.
East Texas Wine Tour
East Texas may not be the first place that comes to mind when you think of world-class wine and beer, but it will be once you've experienced some of our exceptional varieties. You don't need to travel to across the nation or outside the country to try the very best. Award-winning local Texas wines and brews are available throughout the area, and one of the best ways to experience them is with Sip & Shop Texas.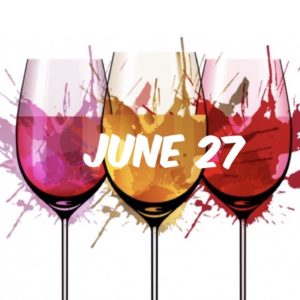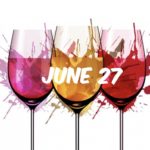 On June 27, event facilitators will pick you up near downtown at ETX Brewing Co (which just happens to be mere minutes from Rosevine Inn). The first stop is Green Goat Winery in Edom where you'll sample their signature wines in their laid back tasting room. Then you're on your way to Vintage Cork 917, a quirky boutique in Ben Wheeler. Grab a bite to eat, shop a bit, and try select wines. Then, your last stop is at White Fox Vineyards, home of award-winning blueberry wine. All of their wines are produced and bottled on their 330 acres and made from estate-grown muscadines and grapes.
Texas State Railroad's Grand Reopening
We missed out on a lot these past few months. Each time one of our most beloved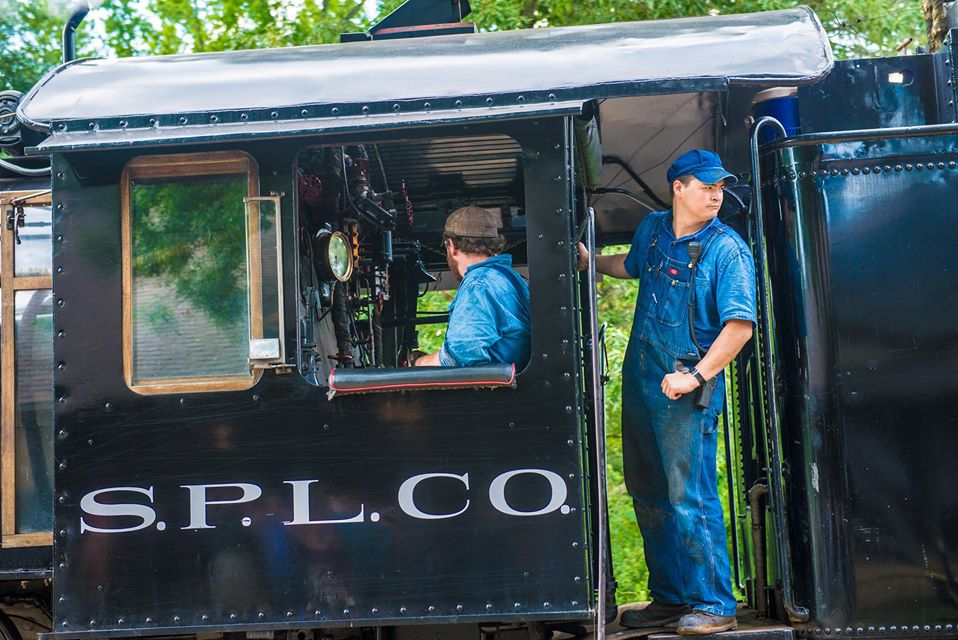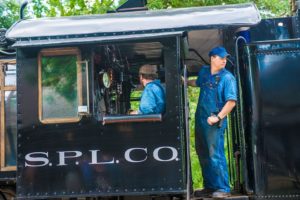 businesses opens, we feel a little more like ourselves again. One of the most anticipated reopenings in July happens at the Texas State Railroad. This 4th of July, celebrate your freedom on the rails with a salute to our nation's roots by riding a historic steam engine.
July 3-5 enjoy a barbecue at the train depot, shop the gift shop, and take photos with vintage locomotives. Then, take your seat aboard the steam engine for a ride through the Piney Woods of East Texas.
Or, plan your date night for July 10 with Pints in the Pines. This adult-only event includes a tasting of local ales, a barbecue dinner, and a romantic moonlight train excursion.
Run the Patriotic Freedom Fighter 5K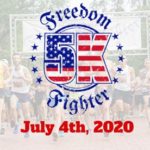 The need for social distancing caused many event sponsors to cancel fundraising fitness events, but the planners of the third annual Freedom Fighter 5k thought outside the box to bring the event in a whole new way. Participants can run the Tyler streets any time during the week of June 27 through July 4 and submit finish time online to receive patriotic swag. Run on your time, show your patriotism, then spend the rest of your day relaxing at Rosevine Inn.
Visit the Ranch of Dreams
The Cleveland Amory Black Beauty Ranch in Murchison Texas is an animal sanctuary only open to the public a few times a month. For the safety of its staff and animals, the ranch remains closed through the end of June but plans to reopen in July. Schedule your tour now to see everything from apes to tigers to native Texas wildlife.
Experience authentic 1930's style and southern hospitality like it should be at Rosevine Inn Bed and Breakfast. Book your stay or give us a call at 903-592-2221 today.
We would love to visit with you soon-until we meet again this is your innkeeper signing off