So far 2020 hasn't let up when it comes to unpleasant surprises, bad news, and nonstop stress. Many people we talk to are fed up and ready to take a break, but they're not sure how. This article is about how to get away from it all, recharge, and refresh with the best Tyler TX Staycation you can imagine.
What's a Staycation?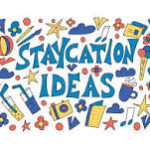 A Tyler TX Staycation is just what it sounds like. You escape somewhere not too far from home, somewhere all your sources of stress can't find you and just relax. You get away from it all, but you don't go to busy tourist destinations or crowded entertainment venues.
Summer is the time many people take vacations. We're nearing the start of a new school year, and while we're not sure what that might look like, for many families, schedules are about to change. It's like the clock is ticking to take a trip, but people are understandably nervous about travel.
It may not feel like a good idea to risk the crowds and germs at the airport. Long drives across the country could be complicated too, since each state has different COVID protocols in place, and it's hard to tell what's open for fuel and lodging. A Tyler staycation allows you make the most of what's left of summer without the typical travel headaches.
Tyler Staycation Benefits
Why plan a Tyler Staycation at Rosevine Inn Bed and Breakfast? It might be one of the most positive things you can do for your overall well being.
Save money – You don't need to rent a car or buy a plane ticket. We'll serve the best breakfast you've ever tasted for free. If you live in the area, you won't even have to spend much gas to get here.

Support local businesses – Your vacation dollars stay in the state and in the country, where they're much needed and appreciated.
Spend all your time enjoying – You don't spend hours or days reaching your destination. You don't need to pack for another climate. Just grab a few things, drive to Rosevine Inn and put your feet up.

Why is the Best Tyler Staycation At Rosevine Inn

We offer something for everyone. For the guest who wants to relax without having to interact with others, our suites are spacious and have everything you need, and we can deliver gourmet breakfast to your door for private dining. If you want to venture out a little but limit interaction, our on-site amenities offer plenty of entertainment opportunities. And, if you feel like exploring the area, there are nearby options for shopping, dining and fun. Unique Atmosphere

If you're hoping to experience a true getaway, you want comfortable lodging, but you don't want it to feel like you haven't gone anywhere. Each of our guest rooms is one of a kind and will make you feel like you've stepped back into the 1930's, immersing yourself in a gentler, quieter past. Check out our photo gallery tour to see what we mean.

Visit our barn for board games, card games, a pool table, darts, and more. Play a family game of volleyball or badminton in the back yard or horseshoes behind the barn. Take a dip in the courtyard or relax in our treehouse. Make it a lazy weekend or a fun-packed adventure, whichever you prefer.

Stay Safe, Stay Small

We're a small, family-owned, family-operated bed and breakfast. Large chains have to rely on staff members that might come to work sick, or who aren't invested in personal customer service, but that's not the case here. We make sure every suite is sparkling clean and scrupulously disinfected, and every guest has what they need to feel comfortable during their stay. Plus, you can book your stay online so there's no interaction required.

Tyler Staycation Discount

With our STAYcation package, stay two or more nights and get 10 percent off your stay when you enter the promo code: stay.

What to Do During Your Staycation

There's plenty to do on-site, and even more just a short drive away. Rosevine Inn is the perfect place for a staycation any time of the year, but if you're staying at the end of this summer, here are just a few of your entertainment choices.

Canton's First Monday Trade Days

Canton is open! First Monday Trade Days run July 30 through August 2nd Then again in September 3-6! Don't miss it First Monday Trade Days in Canton, Texas is the oldest, largest continually operating outdoor flea market in the United States.

This popular flea market is open one weekend a month, attracts upwards of 100,000 shoppers, and provides spaces for 6,000 vendors located on hundreds of acres with over 700,000 square feet of covered shopping.

It has become known by shoppers from all across Texas, Louisiana and Oklahoma as THE place to buy home decor, furnishings, antiques, clothing, crafts, jewelry, gifts, and collectibles. And it is a favorite of vendors, dealers, craftsmen and artists alike as the perfect venue to market their wares.

2019 was a banner year for shopping opportunities and values at this huge fleamarket, and we're looking forward to another exciting year of shopping adventures in 2020. Canton is an increasingly popular shopping destination for savvy shoppers from Dallas, Houston and other metropolitan areas, as well as for value-seekers from dozens of Texas, Louisiana and Oklahoma towns.

Texas State Railroad

Take a trip on the official railroad of Texas with these options:

Pints in the Pines – An adults-only excursion that departs from the Palestine TX depot on Friday, August 7. Sample a variety of local ales and salty snacks while the train takes you on a ride through the piney woods of East Texas.

Palestine Diesel Roundtrip – On Saturday August 1, take a morning diesel engine ride through forested hills to the Rusk depot, then relax in your car on the return trip.

Palestine Steam Roundtrip – On August 14, experience the nostalgic steam engine departing the Palestine station at 11:00 a.m.

Find out more and purchase tickets on the Texas State Railroad website

Live Music With Social Distancing

Tap your toes in safety at East Texas Brewing Company on Saturday, August 8 with Clint & the Cosmic Wake.

Or, attend the Elvis Tribute Party at the same venue on August 29 from 7-9 p.m., with Elvis Impersonator Josh Davis.

TJC presents Rock & Roll On Demand Saturday, August 15 at 7 p.m. The 40-foot domed theater enthralls visitors with hits from the Beatles to the Rolling Stones to the Doors to Aerosmith.

Texas Rose Breed Show

See best-in-class specimens of every breed at Texas Rose Horse Park's All Breed Horse Show August 21-23. Admission is free and concessions are available.
Tyler Area Museums
Enjoy the air conditioning and the educational atmosphere at Discovery Science Place all month long. Many area museums also offer virtual tours, so you can view them from the comfort of your suite.
Book Your Tyler Tx Staycation Now
Rosevine Inn is the place to be for your best Tyler Staycation. Make your plans now for Labor Day Weekend, reserve your spot for Canton Trade Days weekend, or visit us any other day of the week for the getaway you've been wishing for. Book today.
WE HOPE TO SEE YOU SOON! UNTIL NEXT TIME Your Innkeeper Signing Off