We are so glad to have our Summer weather behind us! Fall is now in the air and it is a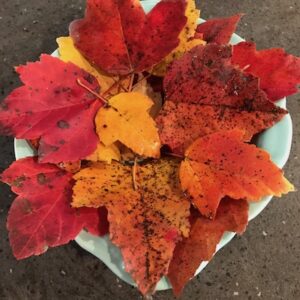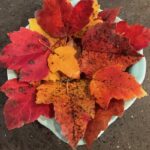 time to enjoy the wonderful weather and time with our loved ones and friends. Why not take a day, or two or even more to get away from it all. The Rosevine Inn Is a perfect place to "chill". Come sit in the courtyard or the barn by the fire. The tree house is a wonderful place to put your feet up and reflect o days gone by. Check out our staycation special. There are some things going on in the area you may enjoy, too.
Canton Trade Day
For more than 150 years people from across the nation have traveled to Canton's First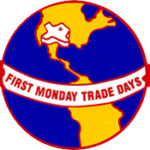 Monday Trade Days in search of bargains and unique finds. When they arrive, they find more than 400 acres of opportunity, with thousands of vendors offering just about everything you can imagine. In the past, vendors traded livestock and farm equipment. Now it's a mecca for those seeking antiques, vintage clothing and decor, jewelry and gifts.
This month, Canton Trade Days runs from October 1 – 4. Visit Thursday through Sunday from sunrise to sunset, rain or shine.
Get Your Fair Food
The East Texas State Fair normally takes place this time of year, but unfortunately, it was canceled. However, you can still get your fair food and enjoy a trip to the fairgrounds at Taste of the Fair. Concession stands will have your fair food packaged and ready to go October 1 through 4 from 11 a.m. to 8 p.m. all along Fair Park Drive at the East Texas State Fairgrounds. Stop by and pick up food like the following: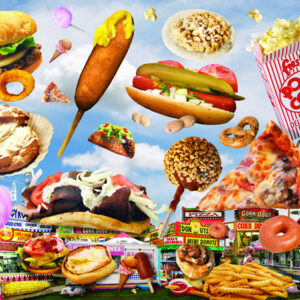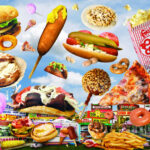 Jumbo corn dogs
Cheeseburgers
Turkey Legs
Sausage on a stick
Fajita Wraps
Tamales
Nachos
Funnel Cake
Fried Oreos
Fried Twinkies
Caramel Apples
Educational Entertainment Fall 2020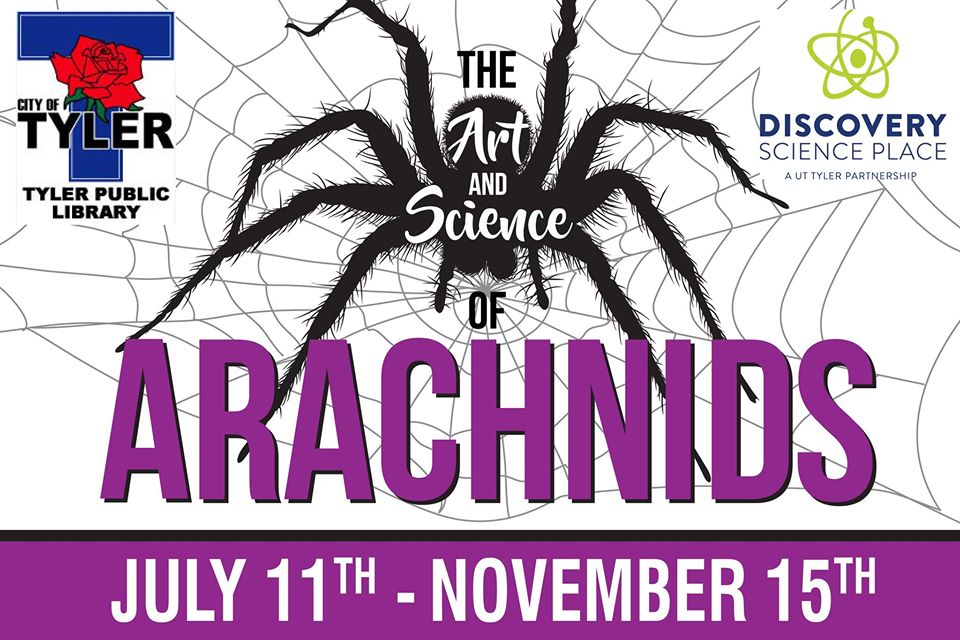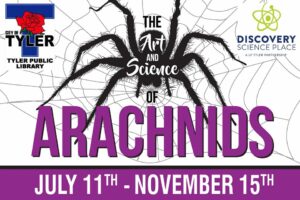 Make the most of playtime with the Discovery Science Place's exhibit The Art and Science of Arachnids. Get your tickets online, then head downtown to the main museum from 10 a.m. to noon and 1 p.m. to 3 p.m. every Friday and Saturday, then from 1 p.m. to 3 p.m. on Sundays.
The exhibit features the largest traveling spider display on the continent. It includes hands-on robot-building activities, science experiments, art, and 100 live arachnids all in safely enclosed displays.
On October 17, stop by the TJC Planetarium for a special showing of "SpacePark 360" at 8 p.m. and "Rock on Demand" at 8 p.m. Both shows thrill audiences with pulsating surround-sound and immersive graphics displayed on the Center's dome screen.
2020 Cherokee Fall Craft and Trade Fair Jacksonville TX
On October 10, 2020 the City of Jacksonville and local artisans are holding the Fall Craft and Trade Fair from 10 a.m. to 4 p.m. Visit The Ruby Ballroom for a variety of crafters, artisans and vendors.
Ben Wheeler Fall Feral Hog Festival
If you're in town on October 23 and 24, head to Ben Wheeler for the Roarin' 20's Fall Feral Hog Festival. On Friday, watch the Feral Follies Pageant and the crowning of the 2020 Hog Queen. Then on Saturday, the parade starts at 10 a.m., followed by a hog cookoff, live music, games, crafts and plenty of pork.
Dylan Wheeler will start playing around 11 a.m. Giovanni & the Hired Guns and Roger Creager follow throughout the day.
Music in East Texas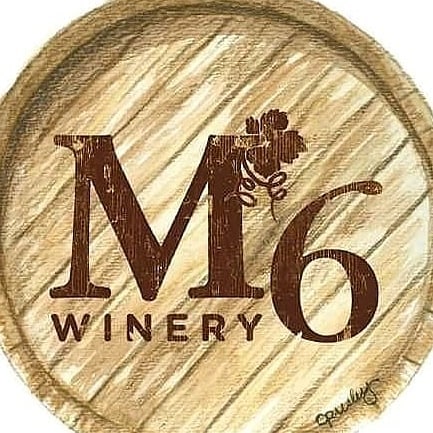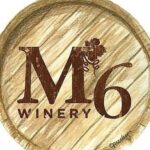 Live music is available once again at several venues around the area. For the first time ever, you can catch Ben Theiring on Friday, October 2 from 5:30 to 8 p.m at M6 winery in Flint Tx. Stop by for great music and enjoy a glass of the great wine while you're there.
Also on October 2, see Kelli Grant the Queen of Swing in a Concert Under the Stars at Kokomo Theatre in Longview. Then on October 31, LowD is live in concert at the BlueByrd Room on South Main Street in Gladewater from 6 p.m. to 9 p.m.
If you're looking for a chance to make music, the East Texas Jammers and Friends Get Together is on October 24 from 9:30 a.m. to 12:30 p.m. This community-based group of musicians meets once a month and performs Gospel, Appalachian and old-time music. The schedule for this month includes:
9:30 – 10:15 – Beginner Lesson – Intro to Reading Dulcimer Tab
10:30-11:15 – Old Time Music
11:30 – 12:15 – Gospel Music
Enjoy the Tyler Roses
The weekend of October 15 – 18 would have featured the Texas Rose Festival. This year the event is canceled, but we're still the Rose Capital for a good reason! The Tyler Rose Garden is open from sunrise to sunset, and admission is free. You don't need a festival to enjoy one of the largest public rose collections in the United States, and the gardens are breathtaking this time of year. Pack a picnic for even more fun.
Pumpkin Patch Near Tyler TX
Looking for piles of bright fall bounty and a bit of fall fun? Here's where to find pumpkin-related fun and activities near Tyler Tx.
Pumpkin Patch Train Ride at Texas State Railroad
On October 24 and 25, visitors young and old will enjoy a one-of-a-kind experience at the Rusk, TX train depot. Put on your costume and enjoy games and prizes at the depot itself. Then train rides depart at 10 a.m., 1 p.m. and 4 p.m. and take a ride through the Piney Woods to the Palestine Train depot and back.
Every child goes home with one pumpkin and has a chance to enjoy trick or treating, hayrides and music at the Pumpkin Patch. Lunch is also available for an additional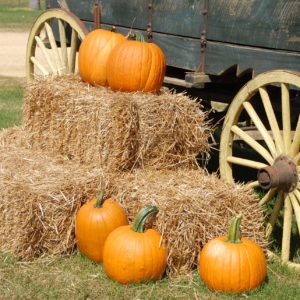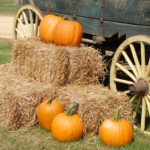 purchase.
Lanes Chapel United Methodist Church Pumpkin Patch
The 6th Annual Lanes Chapel UMC Pumpkin Patch starts October 10. Pumpkins start at just $0.50, and all proceeds go to local ministries and to the East Texas community. Admission is free, and so are train rides, games, face painting and other fall-themed activities. Take photos with the mountains of pumpkins and with their newest addition, a Cinderella Carriage!
Oct 31 Halloween Full Moon Night Bike Ride 6:00pm – 7:00am (CDT) Mineola Nature Preserve at 1860 County Road 2724 Mineola,,Texas USA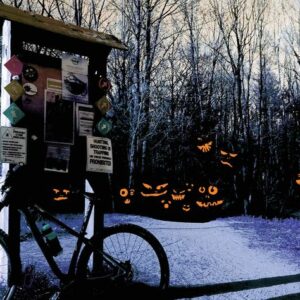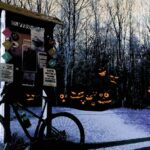 Mark your calendars for a full moon night mountain bike ride at Mineola Nature Preserve Greer Hill trails on Halloween.
Come out anytime in the evening and ride the marked route at your own pace, then enjoy camaraderie by the campfire.
Please note this event will use the purpose-built mountain bike trails and is not intended for equestrians or motorized vehicles.
How about a Halloween Haunted Trail!
Corpse Grove is an outdoor Haunted Halloween

Attraction in the Tyler, TX area. Not recommended for children under 12yrs old. Very Frightening…nightmare Attraction in the Tyler, TX area. Not recommended for children under 12yrs old. Very Frightening…nightmare
Book Your October Stay at Tyler's Best Bed and Breakfast
There's so much going on in the area, but when guests arrive at Rosevine Inn, so often they look around and say they wish they never had to leave. Surround yourself in comfort with our unique, vintage suites. Enjoy nightly fires in the courtyard or play games in the barn-style game room. Wake up to a gourmet breakfast cooked just for you. Book your stay online or give us a call at 903-592-2221 today.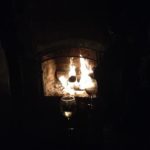 Come see us NOW!
Until our next time Your Innkeeper signing off