Happy Easter everyone! This is the perfect time of the year to finally take a deep breath, stretch out your arms and take a step back outside. The wildflowers have burst into bloom and the smell of springtime and hope wafts on the breeze. It's a time for embracing life.
As the leaves begin to reemerge from the branches of the trees, as people start to emerge from their homes, as the state is slowly reopening, you may need a refresher on what there is to do in Tyler, Texas. Finally, we're returning to a more regular selection of live music and charity marathons, outdoor activities and indoor celebrations.
When you stay with us here at Rosevine Inn, you can revisit old favorites, try something new or do a little of both. Here are a few April events happening in Tyler you won't want to miss.
But First, What Spring is Missing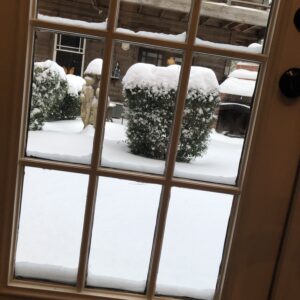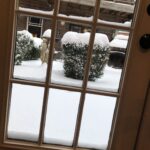 The Snowpocalypse of 2021 had a serious impact on one of Tyler's most popular annual events because it ruined most of the tender azalea blooms. Instead of blooming flowers, tourists were met with buds turned brown from the freeze.
The ten-mile Azalea Trails typically pulls in over 100 thousand tourists each year to visit East Texas and celebrate spring. Although there may not be many blooms on the famous evergreen azaleas this year, tourists can still enjoy the flowering crabapple trees and beautiful dogwood trees now in bloom.
Residents are also doing their part by planting spring flowers in their gardens, so the trail will still offers seasonal beauty. Horticulturist Greg Grant with Smith County Horticulture Texas A&M AgriLife Extension put it best when he said, "For every ounce of death there's an ounce of life." The trail dates extend through April 4 and Visit Tyler will be documenting the blooms on their website and Facebook Page.
Eggcellent Easter Festivities
Looking for family-friendly Easter activities? The Bunny Hunt is back by popular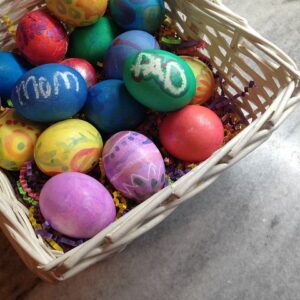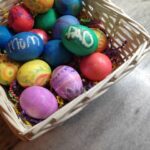 demand. YesterLand Farms has partnered with Pollard United Methodist Church to bring fun for kids and adults on Sunday, April 4th.
Children under two enter for free, and those with a ticket get unlimited amusement park rides. YesterLand Farms is the perfect place to enjoy traditional Easter activities while still remaining in a safe and hands-on environment. The park includes:
Animal Town

The Easter Bunny

An egg cannon

Amusement rides

Duck races
You'll also find photo opportunities so that you can cherish this memory for years to come. BunnyPalooza is open from April 2-4 and tickets start at $17.95.
For a more socially distanced Easter experience, try visiting Lake Tyler Baptist Church. They are offering a drive-through Easter Egg-stravaganza for free.
So much of the joy of egg hunting involves receiving brightly colored eggs and finding the surprise inside. Traditional Easter egg hunts involve children from multiple households sharing the same space, and not all families are comfortable with that this year. The Lake Tyler Baptist Church event allows families to remain in their vehicles while workers hand children eggs to place in their baskets so they can create memories without the risk.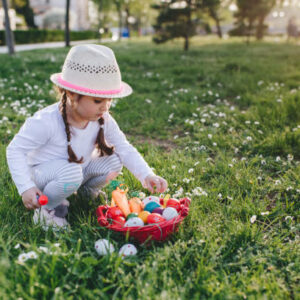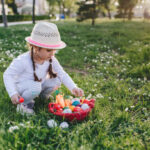 Be there on Saturday, April, 4, from 2 to 4 p.m. for
Snacks

Prizes

Photo Booth
The Easter Bunny will also make an appearance. Event coordinators encourage kids to count their eggs for a hands-on opportunity to practice their math while they crack them open and enjoy their candy. The church also offers a beautiful lakeside view and invites families to take time to relax along the shoreline.
A Breath of Fresh Air
These mild temperatures and sunny, breezy days aren't going to last long. Stretch your legs and get some Vitamin D with these outdoor activities.
For Bargain Hunters
If you're tired of being cooped up in the house and looking to do a little shopping, Trinity Lutheran Church is hosting its huge annual garage sale. Stop by from Friday, April 23,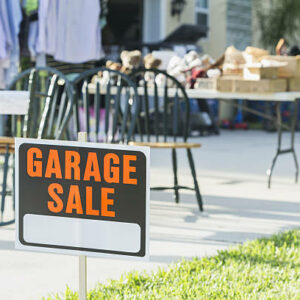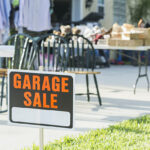 from 8 a.m. to 5 p.m. through Saturday April 24, between 8 a.m. and 3 p.m.
You'll find furniture, clothing, kitchen goods, computers, books, appliances, exercise equipment, glassware, pottery and loads more for sale in the church gymnasium. The garage sale is a perfect opportunity to stock up on new and exciting things for your home without breaking the bank. The clothing racks are also lined with vintage, seasonal and unique items that could spice up your everyday wear.
Praise Fest
Don't miss out on the 2021 Praise Fest in downtown Tyler. This event takes place on April 10th from 10 a.m. to 4 p.m. on the square. Praise Fest is targeted to bring community members together for a day of prayer, worship, fellowship, and praise. Hear music and messages from Nancy Taylor and Praise, Wil Martin, Jericho March, Billy Partin, Latter Rain, Lady J, Alex McLean and Frankie Benitez. Attendees will also find merchandise and food available for purchase.
Live Music You Don't Want to Miss
Mark your calendar to take in Janis Diane's performance at the Green Goat Winery on April 17th from 5 to 7:30 p.m. Winery owners encourage guests to bring their own lawn chairs to properly social distance. Taste some locally bottled wine while you enjoy live music and watch the sunset.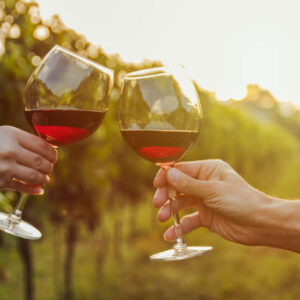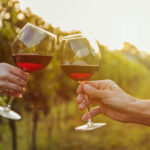 Green Goat Winery also offers unique shopping experiences at the vineyard and is a picturesque setting for making memories. Make it part of your midweek break or weekend escape as you unwind from work stress and reconnect with those you care about.
TXM in Lindale is excited to welcome the Brian Chance Band on April 10 from 8 to11 p.m. Tickets are only $8. Take a seat and order amazing entrees as you listen to the band perform the upbeat country music for which they're famous. The grill and smokehouse has something for everyone, with finely cut steaks, delicious salads, even an extensive kid's menu, so the live music event could be part of a late family supper or a couple's night out.
Looking into May
It won't be long before Texas starts to heat up like a toaster oven, but for now we're loving the gentle welcome of spring. The Tyler Azalea Run normally takes place around the same time as the Azalea Trail, but this year event coordinators postponed it until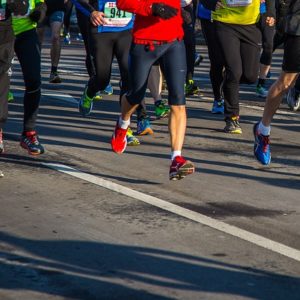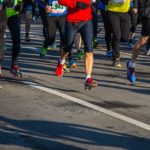 May 1. It begins Saturday at 8 a.m. and ends after the last runner finishes. Race dues start at $25. This beautiful run through the Azalea Trails of Tyler is always a hit and the creators promise a great run, a scenic route, fun swag bags and awesome volunteers.
The Tyler Azalea Marathon always draws a crowd with local vendors and businesses giving out free samples and services. Racers can order tickets online up to the day before the race.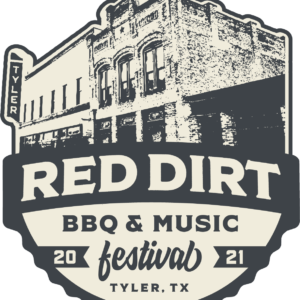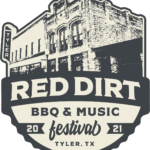 The 2021 Red Dirt BBQ and Music Festival is already sold out, so we hope you got your tickets well in advance. It is being held on May 1 this year! This year it will feature artists like Parker McCollum, Josh Abbott Band, Jason Boland & The Stragglers, Charley Crockett, Chris Colston and offer mouth-watering fare from more than 30 of the best BBQ joints in Texas.
Canton Trade Days Is April 29 through May 2. Get your shopping on!
Best Lodging Near Tyler TX
Locals and repeat visitors know the best place to stay when you visit Tyler TX is Rosevine Inn. Book your bed and breakfast room or extended stay suite online or call us at (903)592-2221 today.
Don't forget to book soon at the Inn where fires burn nightly and breakfast is served daily! Check back soon for fun things to do in the Tyler area . We will post again soon! Your innkeeper signing off for now.