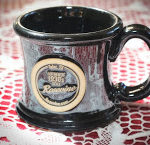 Whew, at Rosevine Inn we couldn't be more excited to finally be able to post a long list of entertainment, shopping, dining and music opportunities. It's only going to get busier, so
book your stay now
to make sure you have a room or suite at the best bed and breakfast location in East Texas. If you have questions, you can always call (903)592-2221.
Book Now for Graduations
If you have a friend or family member graduating from one of our area high schools,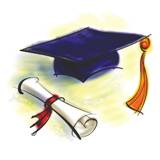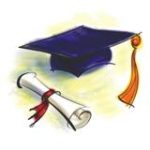 community colleges or four-year universities, don't wait to reserve your stay. You'll have all the comforts of home, a homemade and delicious breakfast and our legendary customer service. Our Inn is close to everything, but it's not in the commercial locations where you'll find most Tyler hotels, so you have pretty scenery and less traffic noise. However, we fill up quickly during busy times, so it's always a good idea to book as soon as you know you're coming.
First Monday Trade Days
Canton First Monday Trade Days
run April 29 – May 30! Shop the world's largest flea market for home decor, antiques, crafts, clothes, jewelry, gifts and collectibles. When you shop till you drop, you'll be glad you started the day by fueling up with Rosevine Inn's gourmet breakfast.
The Music of East TX
Do your toes miss tapping and your feet miss dancing? Attend one of these music events around the area. Also know, live music isn't only offered on weekends, so don't just limit your visits to a few days of the week.
Fresh Live Music is Back!
One of the entertainment and relaxation opportunities most missed by natives and repeat visitors alike happened, believe it or not, at a local grocery store. Fresh by Brookshires has a large outdoor patio and on Friday and Saturday nights, when the weather is good, offers live music from local artists. If you've never been, you won't believe how enjoyable the laid-back atmosphere can be.
When public gatherings weren't a good idea, Fresh suspended its live music events, but now they're back. Enjoy everything from jazz to country to current hits, depending on who is playing. Catch Jazz Connection on April 30, then check back with the
Fresh calendar
to see who you can expect in May.
Red Dirt Music Festival
Like it does every year, this event sold out early, but if you're near downtown on May 1, you can still hear bands from outside the perimeter. Pick up from one of the area's many mouth-watering BBQ joints (
Stanleys
, anyone?) and take a stroll on the brick streets to experience this crowd-pleasing event.
The Music of Ray Charles
On Tuesday, May 11 at 7:30 p.m. UT Tyler Cowan Center brings us Georgia on My Mind, the Music of Ray Charles. The Georgia native brought us an unforgettable blend of blues, country, jazz and gospel, and his iconic songs won every major music award.
A group of award-winning performers delivers a dazzling performance that will move you at the soul level. Seating for this event is extremely limited. You can purchase tickets through the Cowan Center website.
Denver and the Mile High Orchestra
This family-friendly music event happens at Green Acres Baptist Church Conference Center on May 13 at 7 p.m. The award-winning group Denver and the Mile High Orchestra plays jazz, big band music, contemporary pop and hymns in a powerful, fresh way that's anything but mainstream. Tickets are $10, you can purchase them online here.
Wine and Festivals
Do you prefer wine or chocolate? That's a terrible question, we believe no one should have to choose, and area event coordinators agree. That's why they planned Wine and Chocolate for May 1 at the Rose Garden Center.
At the event, local vendors bring unique shopping opportunities. Find spring and summer-themed crafts, artwork, gourmet foods and home decor while you enjoy a box of chocolate and two complimentary wine pours in a custom wine glass.
Tickets are available online
.
10th Annual Piney Woods Wine Festival
Mix fabulous East Texas scenery with some of the area's finest wines and you've got an event you're guaranteed to enjoy. On Friday and Saturday, May 7 through May 8 the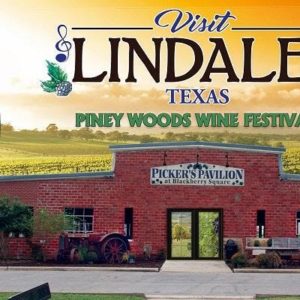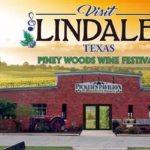 City of Lindale offers the 10th Annual Piney Woods Wine Festival.
Celebrate spring with live music, local artisans with work for sale, mouthwatering local food vendors and a diverse wine selection. The event is free to attend, but you'll need a wristband to enter the wine garden. Wristbands come with a keepsake glass and a wine tote. Tastings and bottles of wine are available for purchase inside the wine garden. Buy tickets online or get your wristband at the event.
Upcoming Races
For runners, one of the most painful parts of social distancing might have been the cancellation of all their favorite marathons, half-marathons, 10ks and 5ks. This month offers two opportunities to participate in a running event.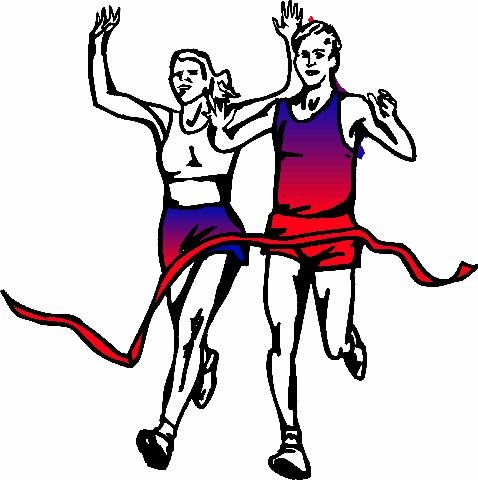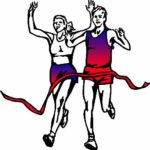 On May 1, participate in the Tyler Azalea Run with a 10k, 5k or virtual option. Whichever route you choose you'll jog through the famous Azalea Trails around downtown Tyler during one of the most beautiful times of year.
Fresh 15 is a charity event with sponsors dedicated to bringing athletes the ultimate experience while making a positive impact on the community. In years past, participants have said it also offers some of the best swag they've ever seen. This year the race takes place on May 15 at Fresh by Brookshires on Old Jacksonville Highway.
Event coordinators prioritized COVID-19 safety with guidelines that include limited registration, staggered start times and a "race-safe" registration kit with information on protocols. Registration is available online.
Art, History and Gems
Head downtown to the Tyler Mainstreet Gallery for the Spring Open Theme exhibit from
May 8 to July 6. Make one-of-a-kind discoveries when you view fine art created by area artists.
Step back in time with the Historic Tyler Home Day Tours on Saturday, May 22 or Sunday, May 23. If you've ever driven through the Brick Streets National Historic District and wondered what was inside historic homes, now is your chance to find out. Tour places like The Odom House, The Hersey House and the Wadel-Connally Building, with part of the proceeds from your ticket purchase going to preserve Tyler's Treasures.
Tyler Gem and Mineral Sale
If you or anyone else in your party is a rock hound, this show will make their eyes pop. On May 22 and May 23, stop by the East Texas Fair Grounds for the Tyler Gem and Mineral Sale. Admission is just $5 for adults and $1 for children. Dealers offer jewelry, fossils and gemstones, and they're also eager to share what they know about gems, rocks and minerals. While you're there, visit the Rock Food Table – an unbelievable display of rocks and minerals shaped to look like a huge banquet.
Other Upcoming Events
Mother's Day is May 9th-Don't forget mom on her day!
If you missed this month's Canton weekend, you'll have another opportunity June 3 through 6. Make plans now to come, shop and relax, we'll pamper you before you leave and provide a place to unwind as you unpack your finds.
We're dedicated to keeping you posted on what's going on across East Texas. Check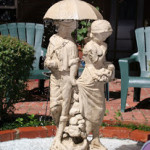 back often for updates. If you're not already, we invite you to follow us on Facebook!
We want you to come to Tyler, but we also want you to enjoy our Inn. We have a lovely courtyard with a fountain and fireplace. It is the perfect place to relax and enjoy a glass of wine or sparkling water. The cats may join you! Another great place for rest and relaxation is the barn/gameroom or the treehouse. Hope to see you soon. Until then check back with us often.
Your innkeeper signing Off!!