Summer means travel, and this year record numbers of Americans are staying inside the United States. Tyler is a major hub for all of East Texas and a popular vacation destination because it has a little bit of everything.
Our area has the world's largest flea market, superb dining options for almost every cuisine, loads of local flavor provided by local artists and area festivals, epic 4th of July celebrations and so much more. When you book your stay at Rosevine Inn, you surround yourself with comfort while still being close to it all. Here are 12 things to do if you're visiting Tyler in July 2021.

Browse First Monday Trade Days for July 2021
Canton First Monday Trade Days are Thursday, July 1 through Sunday, July 4. One way to beat the heat is to shop open-air pavilions on the west side of Highway 19 in the morning and save the indoor, air-conditioned shopping at Canton Marketplace for the afternoon so you don't actually drop when you shop. Individual vendors set their hours of operation, but First Monday Trade Days are open "Sun-Up Til Sundown, Rain or Shine."
Attend the Canton Balloon Festival 2021 July 9 and 10
One of the most breathtaking, exhilarating events any time of the year is the Tailwind Regional Balloon Fest in Canton. This year's 10th annual festival is predicted to be the best one ever.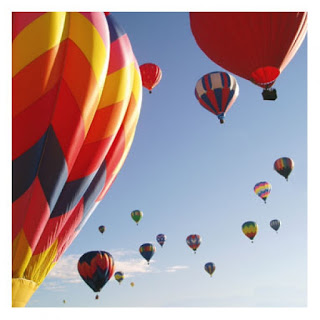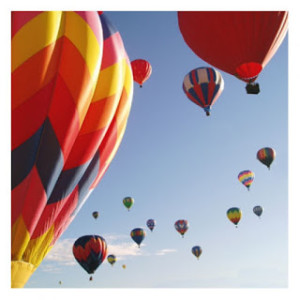 The event started at Thompson Airfield, but it was so well attended event sponsors moved it to Canton's First Monday Trade Grounds. Each morning balloons participate in a Balloon Federation of America sanctioned competition, and they take off again in the evening in a stunning display.
The balloon flights are enough to send your spirits and imagination soaring, but there's more fun available at the event. Attendees will find free train rides, a beer garden, live music, a 5K Glow Run, balloon demonstrations, photo ops, a car show and tethered balloon rides available for purchase. Kids will love the crafts, games, bounce houses, petting zoo and climbing wall. Click here to view the full schedule of events.
Enjoy 4th of July Celebrations Near Tyler TX
Here at Rosevine Inn, we wish a happy 4th of July weekend to all. What a great country we live in – and our area has fantastic ways to celebrate. Because it's on a Sunday this year, some fireworks shows near Tyler will happen on the 3rd and others on the actual holiday. Here are some of the 4th of July events and fireworks displays for 2021.
July 3, 2021 – Pleasant Hill Baptist Church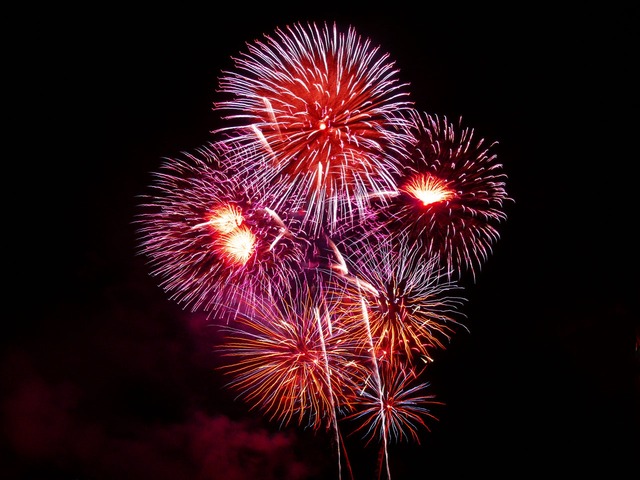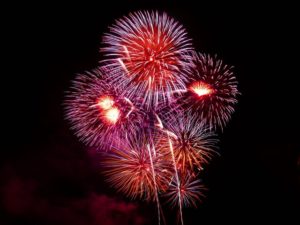 This Tyler TX church will host its annual Celebrate America fireworks show on Saturday, July 3. You'll find the church campus at 13590 Hwy 110 South, just over six miles and less than 15 minutes from Rosevine Inn.
The event opens to the public at 6:30 p.m., and parking is limited, so it's best to get there early. It's a big party, with free hot dogs and watermelon for as long as they last and live music for all. Tacos, BBQ, Kona Ice and other concessions will also be available for purchase. The first firework goes off close to 9 p.m., and it's always a great show.
Run the Freedom Fighter 5K and Lil' Firecracker Kids Dash saturday July 3
Celebrate freedom with fitness at this Bergfeld Park event. Race proceeds go to Boot Campaign, an organization that exists to honor veterans and military families. 5K runners go home with a commemorative shirt and finisher medal, and kids dash runners also get a shirt. The event takes place from 7:30 a.m. to 11 a.m.
July 4, 2021 – City of Tyler Fourth of July Celebration at Lindsey Park
If you've ever been in East Texas around this time of year, you know one of the most popular and well attended Independence Day shows is at Lindsey Park. Gates open at two p.m. and the fun kicks off shortly after with food trucks, a Kid Zone, live music and more. The fireworks start at dark, between 9 and 9:15.
The display is a favorite with people across East Texas, so it's a good idea to carpool and arrive early. Watch for traffic officers to point you to available spaces. Some people take Tyler Transit busses to avoid having to find a space.
Visit Mineola's Historic Select Theater July 9 – 11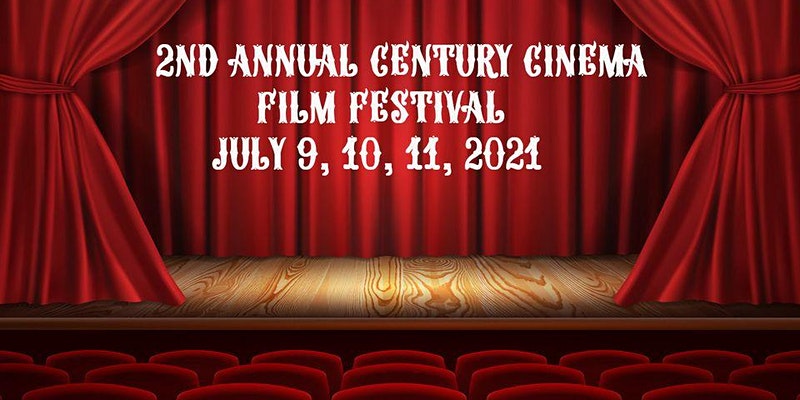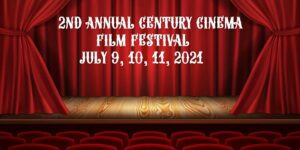 In 1920, Mineola residents opened a movie theater that has been providing entertainment for East Texans for more than a century. At first, the Select Theater showed silent films, but before long they were thrilling audiences with "talkies." Today it's the oldest continually operating movie theater in the state.
Celebrate the theater's 101st birthday with a weekend of classic cartoons, old movies, vintage shorts and classic serial chapters. Step back in time and sample and savor some of the best old horror, comedy and independent films. From 7 p.m. to 11 p.m. Friday through Sunday the theater offers movies, vendors and plenty of hot, buttery popcorn.
July 10 Elvis Tribute in Gilmer
Thirty-eight-year-old Travis Powell makes fans feel like they're listening to the actual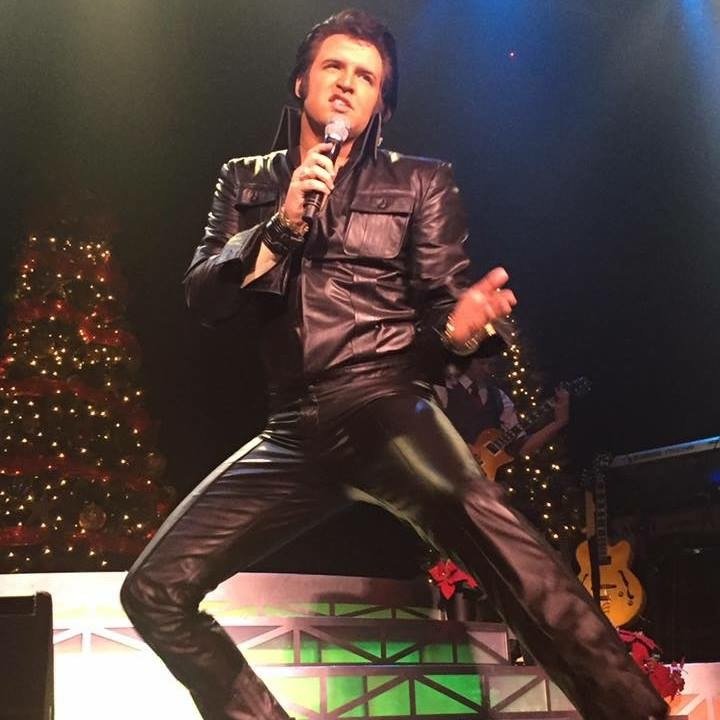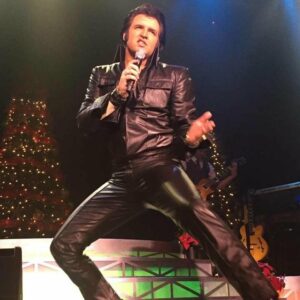 King of Rock n' Roll. Powell has won several contests including the 2014 Heat of the King Horizon Award and Potawatomi Hotel and Casino's "Tribute to the King" competition just this year. He rocks the Gilmer Civic Center on July 10 at 6 p.m. with his band, Spinout. Powell's goal is always to rekindle the magic for people who saw Elvis in concert, and to show new fans why Elvis is such an icon. Powell's concerts are like roller coasters with multiple costumes and songs like "American Trilogy" and "If I Can Dream." For more information, call (832) 312-0074 or email stevemdxelvis@gmail.com.
Shop the Cherokee Craft and Trade Fair July 10
Take a short drive down Highway 69 to Jacksonville to shop the Ruby Ballroom full of Cherokee Craft and Trade Fair vendors and their unique wares. Event coordinators also offer music and prize drawings throughout the day. Bring a canned good or toiletry donation for free admission.
Craft Jeweled Mosaics at This July 17 Workshop
Turn your old, broken jewelry, family heirlooms, buttons, chains and personal items into breathtaking mosaics you'll treasure forever. Cassie Edmonds Mosaics offers this four-hour workshop to teach you how. There's no previous experience or grouting required, she'll walk students step by step through creating each individual masterpiece. Find more events and get registered here.
Visit Our Winery of the Month
Pelle Legna Vineyards offers celebrated hospitality, unforgettable scenery and wines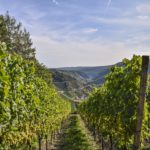 that are sure to become your new favorite, and it's located right here in Tyler TX. On the third Saturday of every month (July 17 this month) the winery offers FESTA, Italian for "party," with live music, food and estate wine between 4 p.m. and 7 p.m. Or, you can schedule a traditional wine tasting when the winery is open throughout the month.
Shop the Locally Forged Farmer's Market
Just the thought of farm-fresh produce is enough to wake up most peoples' taste buds. However, when you visit the Locally Forged Farmer's Market's Facebook page, you'll see why you absolutely must put this one on your list of things to do near Tyler. Here are just a few of the tantalizing treats vendors offer:
Sabai Farms – Free range duck eggs, hand-painted bottle gourds and thai chili
Three Roots Boutique – Small batch artisan soaps and hand-blended loose leaf teas
Mischievous Marie – "Sinful" sugar-free, gluten-free goods
SMV Crafty Boutique – Hand painted hats, handmade jewelry and freshies
Plus, you'll find all your farmer's market favorites like local sweet potatoes, tomatoes, onions and squash. The Locally Forged Farmer's Market is located in downtown Ben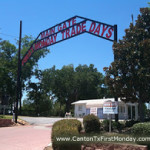 Wheeler at The Forge Bar and Grill, and is open every Sunday in July from 10 a.m. to 2 p.m.
Shop Canton First Monday
Yes, we meant to list that twice. Canton First Monday for August actually starts July 29 and runs through August 1. Book your stay at Rosevine Inn so you can shop for everything on your list then relax in comfort.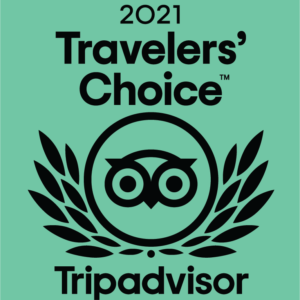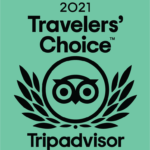 Have to Brag on ROSEVINE INN!! We received an award from Tripadvisor this month! This is all thanks to our wonderful guests-no guests-no awards!! Thank you everyone. We really do appreciate all the kind words that our guests give us when they review their stay.
Guess that's all for now-Hope we will see you sometime this year. Come back to visit our blog soon-we are NOT burning fires nightly at this time-but still serving breakfast daily!!
Until next time- your Innkeeper Becca signing off.