It's a complicated time of year in an unprecedented era, and as we stand on the brink of August, a lot of people feel like they're waiting. Waiting for the weather to cool off, watching the calendar for the first school day's approach, counting down the minutes to that last vacation, waiting to see how different regions will respond to any new directives and mandates. Waiting makes one feel restless, but you don't have to get stuck there.
At Rosevine Inn, you'll find plenty to do, an escape from the heat, and pampering and comfort that helps you relax in the moment. The Barn is actually a gameroom with lots of fun board games, darts, a pool table and lots more. Upstairs is a "hangout room" complete wit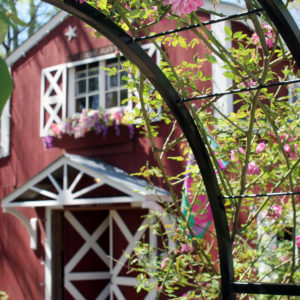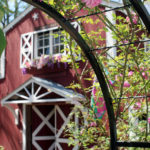 h hammocks and a swinging bed! Out side that is a really cool treehouse!
Opt out of the crazy busyness that tries to steal the last of your summer. Watch your cares drift away on the bubble patio or engage in a little healthy competition in the Barn Style Game Room with a pool table, darts and more.
Or, spend your evening playing horseshoes, badminton or volleyball at the Adult's Treehouse. Sleep soundly without a care, then wake up to a gourmet breakfast of omelets, quiches, fruit, muffins, coffee cake and other delectable treats.
All that's available without even leaving the property. When you're ready to venture out, there's plenty going on in East Texas in August.
Escape the Heat
Texas is world-famous for a lot of things, and most of them are good. Its reputation for blistering summers and stifling humidity are also well deserved. If you're looking for things to do in August, it's nice to have some of them take place indoors.
Deep-Fried Comedy
In downtown Tyler, just minutes from Rosevine Inn, you'll find Liberty Hall Theater, an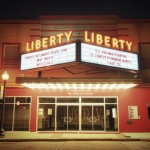 art deco style venue for live music, comedy and classic film. On Saturday, August 28 Angela Owens brings you comedians like Britainy Goss, Barry Whitewater, David Jessup and Latrice Wilkerson. Doors open at 7:30 p.m. and the show starts at 8 p.m. Tickets are $20 if you buy them ahead of time through Eventbrite or $30 at the door.
Tyler Gun & Knife Show
If you're a Tyler area gun and knife aficionado, you might have been a little worried about this year's show at the East Texas Fairgrounds if you knew they were tearing down the show's usual location. In August it's pretty warm to hold events outdoors, and the idea of shopping in the heat might deter even the staunchest firearm enthusiasts. Fortunately, there's space for 200+ vendor tables at the fairgrounds inside an air-conditioned space.
On August 7-8, 2021 visit Exhibition Building E across from the old Harvey Hall from 9 a.m. to 5 p.m. on Saturday and 9 a.m. to 4 p.m. on Sunday. Allen Bowles of ALLTEX Gun shows says, "it was a great show last time, expected to be better this time."
Our featured Winery of the Month!!

Wine Tasting at M6 Winery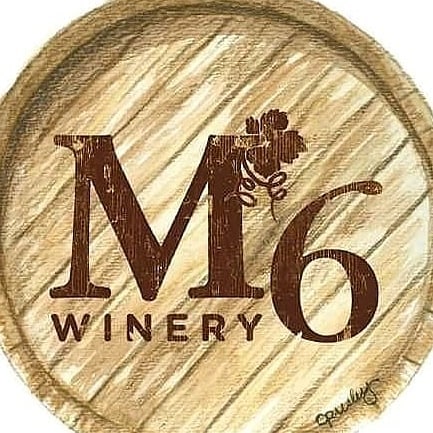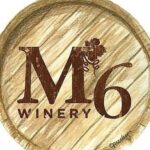 There's an East Texas winery that encourages you to celebrate each day, to celebrate life itself, and they offer spectacular wines as just one way to do so. If you're in town any Friday or Saturday in August, visit M6 Winery between noon and 8 p.m. to sample Texas grown and produced vintages made from local and imported fruit. Their gift shop also carries wine-related accessories, specialty items and unique furnishings crafted from repurposed wine barrels.
Embrace the Outdoors
Sure it's toasty, but it's still beautiful out, and there's fun to be had around the area.
Ben Wheeler Dealer Days
If you choose to make the 1930's style Rosevine Inn your home away from home, it's possible part of you is longing for a time when people were kinder and life was simpler. If so, you'll be in good company at Ben Wheeler Dealer Days, where event coordinators "want to take it back to the good old days when times were fun and people were sharing their talents." Stop by Moore's store where vendors and local artists offer shopping, artwork, taste treats and icy cold drinks from 11 a.m. to 6 p.m. Saturday and Sunday.
Watch a Demolition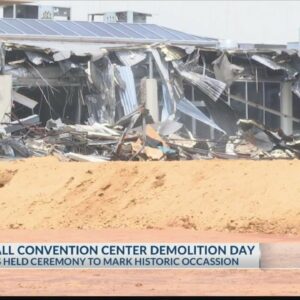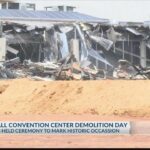 As we mentioned, Harvey Hall Convention Center is in its last days, and the work is already underway,. If you have ever visited you may like to see it coming down this month.
Live Music
Summer days might be sweltering, but summer nights are just perfect for soulful music, especially when you enjoy your toe-tapping with cold drinks and authentic local flavors. Here are our picks for live music near Tyler in August.
Drizzy's Heart Legacy Concert – True Vine Brewing, Forked Road Studios and Tyler Tennis and Swim partner to celebrate the life of Dreak Scott, or Drizzy to those who knew him. Sponsors invite you to enjoy good music, an uplifting atmosphere, delicious food and cold beer while honoring the memory of a big-hearted Texan.
Randy C Moore – This American music artist and native of Humble, Texas performs one hit after another at Veteran-Owned Dog Tags Restaurant and Taproom on August 6-7 from 8 p.m. to 11 p.m.
Shinyribs at Stanley's Famous Pit Bar-B-Q – There are a lot of bar-b-q joints across the area, but you won't find better than Stanley's. Pair that smoky goodness with country-soul, swamp-funk and down-home house party and you have an unforgettable evening. The show happens on August 14 from 8 p.m. to 11:30 p.m.
If You're Feeling Crafty
Turn your broken jewelry and small keepsakes into a unique work of art during the Beaded and Bedazzled Workshop led by Cassie Edmonds Mosaics. Sign up to create a 3D beaded and jeweled treasure on Saturday, August 21 and Sunday, August 22.
End of Summer Shopping
The Tyler End of Summer Vendor Market happens on August 29 from noon to 6 p.m. at the Broadway Square Mall. More than 50 local vendors gather to bring you their best, and event planners offer school supply giveaways throughout the day. Plus, inside the mall you'll find popular stores like Buckle, American Eagle, Journeys and Coach.
Think Cool Thoughts
If you can't take a break in August, or you just don't want to venture out at the heat, know there are cooler days ahead. Before you know it we'll be planning fall fun and cool weather adventure. Stay in the loop by following us on Facebook and we'll look forward to seeing you soon at Rosevine Inn.
So Until Next Time! Your Innkeeper Becca Signing off!