What are the best things about September near Tyler TX? There are too many to name, but here are a few of our favorites. The weather starts to change, offering cooler evenings and a taste of fall as the days get closer to October. School starts back, bringing routine and excitement. Football returns, summer items go on sale and stores begin offering cozy sweaters and pumpkin spice.
😊😊September is a great time to visit the area. Book your stay at Rosevine Inn and enjoy events and entertainment options like these.
Our Best thing to happen lately at the Inn is we now have a Massage Therapist available!!
Relax at Rosevine with a luxurious massage during your stay!
Rose City Massage Studio, Hillary McFarland, LMT
Canton First Monday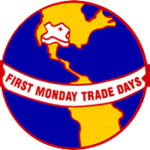 September 2-6, visit the world's largest flea market at Canton Texas. Shop for vintage clothing, unique jewelry, seasonal decorations, antiques, crafts, furniture, and so much more. Stop by Paul Michael Company for a tantalizing variety of home decor. On your way back to Rosevine Inn, cool off at Splash Kingdom, a family-friendly waterpark.
Family Fun
If you're traveling with kids, Rosevine Inn is a great place to stop because of family-friendly amenities like our barn-style game room with a pool table, darts, hammocks and games. We're also a budget-friendly choice because once your gang fills up on our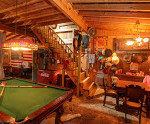 gourmet breakfast, you're set for hours. When you visit this September, here are a few of the best choices for family fun. Caldwell Zoo Caldwell Zoo offers 85 acres of everyone's favorite animals with stroller and walker-friendly trails that wind through gorgeous landscaping. It's always a popular choice with kids, but during the summer months, it's pretty hot.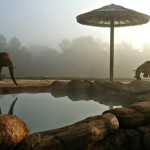 September's cooler temperatures make a zoo visit a treat.
While you're there, stop by the zebras to see baby Amali, an adorable Gravy's zebra whose name means "hope" in Swahili. Then visit the baby Reticulated Giraffe born June 7.
Children's Park Event
"Tiny Evie" Domingos was 12 years old when she lost her life to suicide. At her funeral, her parents received painted rocks friends and family members created in honor of her memory. Now they remember their artistic youngest child and spread mental health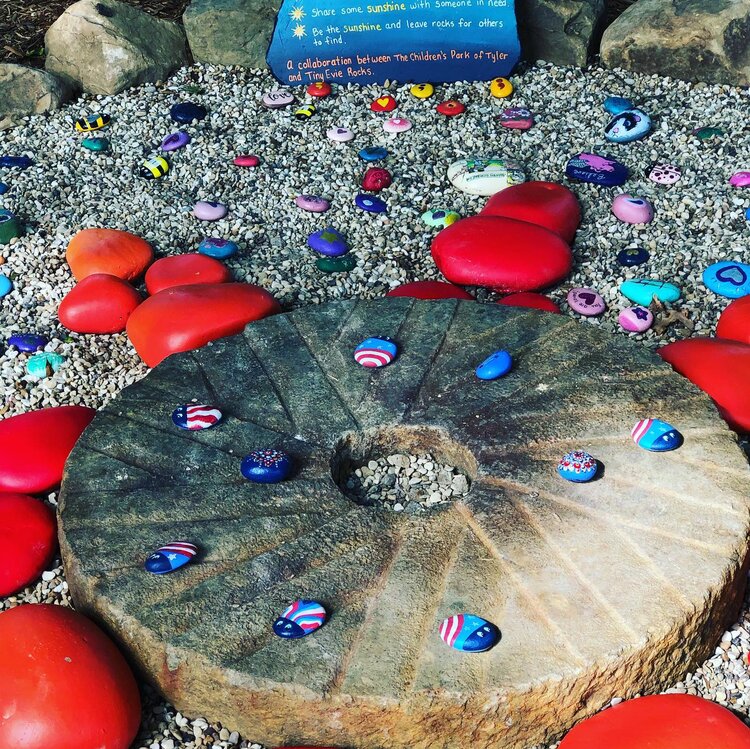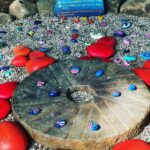 awareness by holding rock painting activities at
The Children's Park
in Tyler.
Join them for a free rock painting event on September 11 from 2-4 p.m. Add rocks to the park's "You Are My Sunshine Rock Garden" or take them home as a healing reminder.
Movies In the Park
Locals know one of the best ways to spend warm September evenings is by watching free movies at Bergfeld Park. Bring a blanket or folding chairs, your favorite movie snacks and your whole group for the fall Movies in the Park Series. Here's what's playing:
Saturday, Sept. 11 – Soul. Rated PG.
Saturday, Sept. 25 – Raya and the Last Dragon. Rated PG.
Friday, October 1 – Mulan (2020) Rated PG 13.
Saturday, October 16 – Suspicion (1941) Date Night Classic
Dino Stroll at the Oil Palace
It might have been millions of years ago when dinosaurs last walked the earth, but you'll feel like you've been transported back to the Mesozoic Era at this Oil Palace event. On September 25-26 take a
Dino Stroll
through a collection of life-sized dinosaurs with moving heads, necks, tails and eyes. Some are more than 25 feet tall and 60 feet long, and they even seem to breathe. They're available for one weekend only,
tickets are available online
.
East Texas State Fair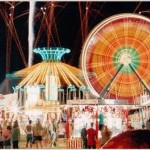 Last year
East Texas State Fair
coordinators understandably canceled because of the pandemic, but this year it's back and quite possibly more fun than ever. The fair includes a Sea Lion Splash, thrilling stunts from The Nerveless Nocks, a petting zoo, commercial exhibits and tons of live music.
The State Fair exists to raise funds and encourage charitable and educational purposes. Coordinators and sponsors have awarded $1.2 million to East Texas area students since 1992, with $41,000 in scholarships in 2019 alone. You can be a part of the excitement and the community enrichment from September 24 through October 3. Tickets are available when you
click here
.
East Texas Music
September 4 – Celebrate Labor Day with world-class symphonic music at Bergfeld Park. At 6 p.m. on September 4, more than 50 musicians take the stage to perform symphonic music free for the community. Bring your lawn chairs or a blanket and join the East Texas Symphony Orchestra as it kicks off live in-person concerts for the 2021/22 season.
Lake Tyler Marina on Sunday Sept 5 Blues and seafood go together like red beans and rice! Come hang out on the deck while we play your favorite blues tunes and you eat great seafood! 6-11 pm
September 10 – Stanley's BBQ hosts , a Grateful Dead tribute band that delivers an incredibly accurate representation of the original Dead experience. More than 25 years after Jerry Garcia's death, there's evidence Grateful Dead might still be one of the most broadly popular American rock bands right now. Plus Deadheads and non-Deadheads alike can agree there's nothing like live music served with smoky, juicy Texas BBQ. Tickets are $15 online or $20 at the door.
September 25
– Make plans to be at Tyler's Liberty Theater for
Al Joslin's World Class Tribute to the King
. Joslin is a Texas native who rocks hits like "Heartbreak Hotel," "If I Can Dream," "I Can't Stop Loving You," and all your other favorites.
Races
Our area offers multiple in-person race events throughout the month of September. Take yourself on a new adventure, be part of our great community and contribute to local charities when you participate in one or more of the following.
Rose City Triathlon
The
Rose City Triathalon
occurs at The Boulders at Lake Tyler in Whitehouse. Challenge yourself with a 650-meter open water swim, a 13-mile bike ride and a 3.1-mile run. The event takes place on September 12, with registration available online.
Tyler Run for Autism
The
Tyler Run for Autism
was founded in 2012 by a group of parents with autism. Coordinators for this event pride themselves in being "the OG charity run in East Texas." For more than a decade the event's 5k and 1 mile family run have been attracting athletes from across the region. This year's event takes place Saturday, September 18 with the opening ceremony starting at 8:15 a.m.
2021 ZERO Prostate Cancer Run/Walk
This live in-person
Zero Prostate Cancer
event also has a virtual option available. The in-person event takes place September 25 starting at 9 a.m. at The Village at Cumberland Park. Participants can walk or run the 5K course or join the 1-mile walk. Highlights include survivor and caregiver recognition and the Kids Superhero Dash for Dad.
First Annual Wine on Main
This year, the city of Bullard's annual Red White and Blue Festival honoring Veterans hosts Wine on Main with local wineries, food vendors and live music. Shop wares and taste samplings from M6 Winery, Kiepersol, Dixie Winery, Triple N Ranch and many more between 11 a.m. and 4 p.m. on Saturday, September 18. Then from 5 p.m to 9 p.m., for a $50 entry fee attendees enjoy a private concert by Ben Theiring and Friends along with M6 wines and Azalea Catering food pairings.
There's fun to be had all month long across the East Texas area. Did you know we also offer extended-stay suites for those who are planning a longer trip? See our lodging application here.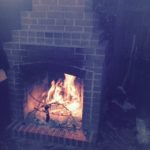 So that's all for now except to remind you we will be starting up our nightly fires in the courtyard sometime in September!! That is so exciting.
Until next time! Your Innkeeper signing off