Hasn't 2021 flown? It's been an unusual year, but the approaching holidays have us counting our blessings here at Rosevine Inn.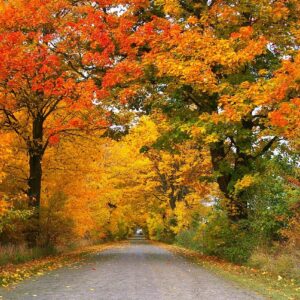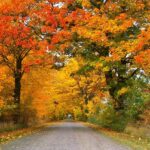 We're thankful for the guests that choose us as their home away from home and for the community that makes Tyler such a great place to stay. We're thankful for another year in a business we love and for the support of our friends, family members and staff.
Our hearts are full, and if you're visiting East Texas in November, we think you'll "fall" for the area as we have. Here are a few events to check out while you're here.
You may want to book now for Canton Trade Days Dec 2-5! Amazing how time flies by!
Music Across East Texas
Live Music Lineup at Stanley's BBQ
Stanley's BBQ doesn't just have world-famous grub, the restaurant also has an ongoing lineup of great bands playing top hits live. On November 5 catch Shinyribs, a country and swamp-funk band from Austin. Indie rock artist Zach Person plays on November 6.

On November 12, unwind with international blues artist sensation Ana Popovic. Then on November 13, enjoy nationally touring tribute band Blink-180TRUE for hits like "All the Small Things" and "What's My Age Again?"
Sylvia D'Eramo at Cowan Center
UT Tyler's Cowan Center and the East Texas Symphony Orchestra kick off their holiday "Season to Celebrate" on November 13 at 7:30 p.m. with Tylerite soprano Sylvia D'Eramo. Ms. D'Eramo trained with the Los Angeles Opera, performed with Lyric Opera Kansas City, and is an inaugural member of the Aspen Opera Theater and VocalArts Program. The 2019 MONC National Semifinalist has received awards from the Giulio Gari Foundation, The Jensen Foundation, The Santa Fe Opera, The Career Bridges Foundation, The Yale School of Music and the Verbier Festival.
December 1 – ZZ Top at Cowan Center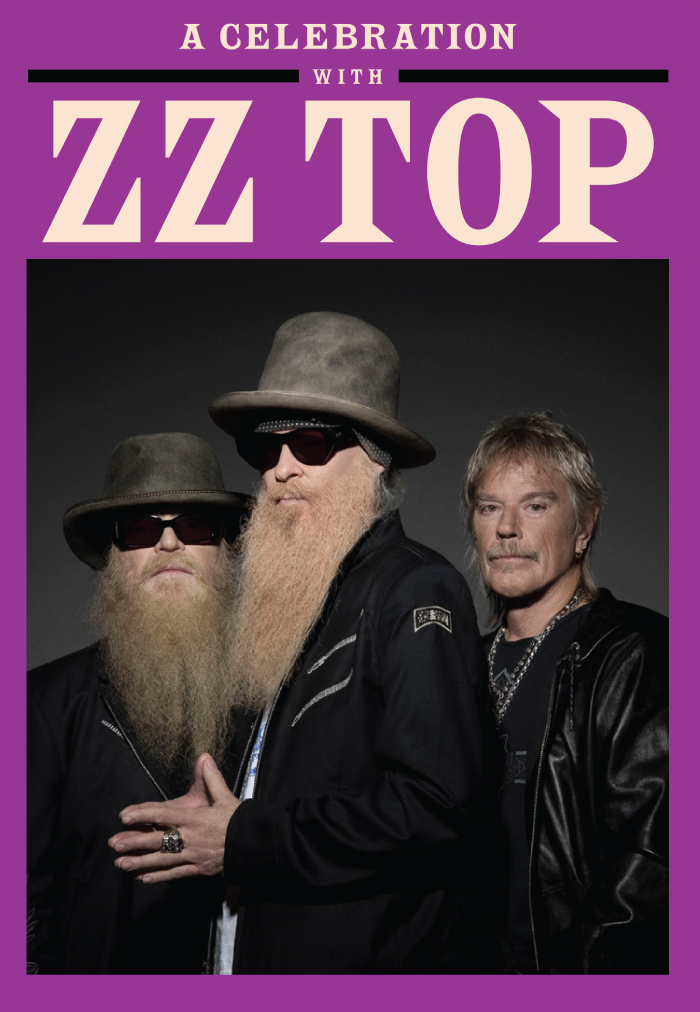 The show will go on, so get your tickets now. In late July ZZ Top band member Dusty Hill passed away in his sleep at the age of 72. The band and untold numbers of fans mourn his loss. The band is still scheduled to perform with long-time band friend Elwood Francis on bass this December 1 at Cowan Center with hits like "Legs," "Cheap Sunglasses" and "Sharp Dressed Man."
Karaoke Night at Times Square Grand Slam
Bring your friends and your sense of fun to Times Square Grand Slam on any Wednesday night in November for Karaoke Night from 9 p.m. to 12 a.m. Admission is just $10, and the entertainment complex offers appetizer and drink specials all night long.
TAKE A DRIVE!!

Autumn in East Texas is so beautiful. We do not get the accolades that we deserve. The trees change such a beautiful shade of blasting color! The days a lovely with a bright blue sky. We have so many "drives" that you can enjoy the fall beauty in East Texas. This link may help you get started https://www.east-texas.com/texas-fall-foliage-travel-destinations.htm
The Polar Express takes off again November 19 through December! Get your tickets early click here for more information and to buy tickets. https://texasstaterailroad.net/home/events/polar-express/ Staying at the Rosevine Inn is a good choice before and/or after your adventure!
Race for a Cause
The holidays mean spending time with family, great decorations, gift-giving and so many other things. They also involve lots of occasions with heavy food and drinks, and the holiday weight gain that can follow. Exercise is tough to fit in when things get busy, and training for a race event helps some people hold themselves accountable. Enjoy prime East Texas fall weather and some of the best area scenery at events like these:
Tyler Trail Run at Lindsey Park – on November 13, race in person or virtually through the five or 15-mile course. A portion of the proceeds benefits Bethesda Health Clinic, a facility serving low-income, working, uninsured East Texans.
Remembrance Run at The Children's Park – The holidays are difficult for those who have lost family or friends. The Children's Park encourages adults and children to gather on November 13 for a 5K or kid's dash in memory of their family member, friend, even pet.

Tyler Turkey Trot – Earn your second piece of pie when you get your exercise on at the 19th Annual Tyler Turkey Trot 5K and Kids Dash on Thursday, November 21 at 9 a.m. This in-person race benefits local nonprofit For the Silent, an organization dedicated to ending sex trafficking.
Holiday Shopping Opportunities
Christmas in the Country Sale
You know that person on your list who already has everything? We almost guarantee you can find a unique gift for them at the Christmas in the Country Sale at the barn sale in Flint Texas. They also carry holiday decor, so you can knock out your shopping and your decorating with one stop. Snap a selfie by the vintage red sled or Christmas-adorned VW bus as photo evidence you're getting your festive on!
For first dibs on the most popular items, attend the Jolly Holly early buying event on November 12 from 2-4 p.m. The $10 entry fee benefits Operation Christmas Child and Samaritan's Purse. Then from November 18 to November 20, there is no cost to admission.
Kick-Off to Christmas Party
For the buyer who appreciates quality, uniqueness and thrift, you can't beat the experience of searching for treasures at a quality antique mall. If that's you, on November 18, 19 and 20, make plans to be at Ye Olde City Antique Mall for their annual Christmas kickoff party.They will be open until 7 on Thursday and until 6 on Saturday. A food truck C Rojos will be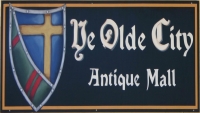 The store in downtown Tyler provides more than 10,000 square feet of antiques, estate pieces, jewelry, home furnishings, collectibles and other interesting finds. Connect to every era, no matter when you were born, discover vintage and antique items and buy trend-proof gifts that tell a story.
Downtown Tyler Black Friday Bash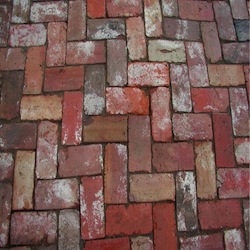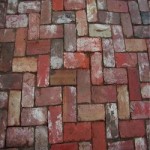 On Friday, November 26 starting at 10 a.m., walk the red brick streets for a shop local festival on the downtown Tyler square. At the Black Friday Bash you'll find live music, food trucks, local vendors, giveaways and more. Area wineries offer tastings at the Local Wine Garden, with bottles available for purchase.
Heritage Syrup Festival
It doesn't get much "sweeter" than the old-fashioned Ribbon Cane Syrup making visitors can experience on Saturday, November 13 at the Depot Museum in historic downtown Henderson at the 32nd Annual Heritage Syrup Festival. Hop on the Hay Ride Shuttle and ride between attractions like these:
Antique and classic car show
More than 200 vendors
Square dancers and cloggers
Pony rides
A chili cookoff
Ribbon cane syrup making
Sawmill demonstrations
Country, dulcimer and bluegrass music
Howard Dickson House Tours
Book Your November Stay
One of the best gifts you can give anyone is time to relax and make memories. Consider giving your loved ones a gift certificate for a night or a weekend away at Rosevine Inn. They'll be thanking you for their unforgettable experience for years. WE WOULD LIKE TO WISH ALL OF YOU A HAPPY THANKSGIVING! Rosevine Inn has been so blest to host some of the greatest guests ever! Thank you for a great 35 years!!
December 2 in downtown Tyler!
The local Rotary International Clubs of Tyler are excited to host the 2021 Rotary Clubs of Tyler Annual Christmas Parade.
This year's parade theme is "Super Heroes Celebrate Christmas." 6-8 pm
If you're planning a November trip to Tyler, or you need a place for friends and family, we'd love to share the season with you, and we're even open Thanksgiving. Book online or give us a call at 903-592-2221.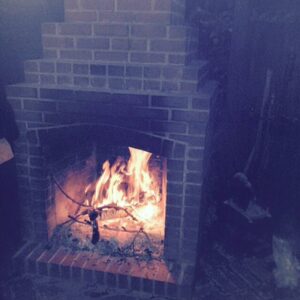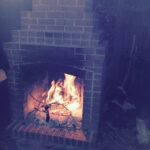 We have the fires going and breakfast is ready every morning. Come see uws for a night or more. As you can see there is alot to do and see in our city.
Until next time! Your Innkeeper Becca signing off.