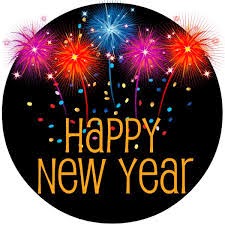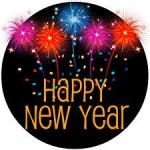 Hello, 2022! It might get chilly this upcoming week, but there are still plenty of great opportunities to explore East Texas this January.
First Monday trade days begin early, starting on December 30th and ending January 2nd. Also happening early this month, check out the Rose City Winter Farmers Market on January 8th.
Get Moving
Whether you're trying to drop a few pounds or are just ready to get out and stretch your legs, here are some great ideas to get you and your family outside.
Tyler State Park
There will be two First Day Hikes on New Year's Day. The first will be a birding event on the lakeshore. If you're interested in starting an engaging new hobby, meet at Silver Canoe Park Store at 9 am. The park will have a few pairs of binoculars for guests, but it is encouraged that you bring your own. Prepare to fall in love with East Texas wildlife on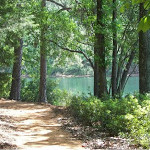 this two-mile hike.
The second First Day Hike will be at 2 pm, although park guidelines suggest arriving early as the line to get into the park for this event can get quite long. This hike is a 2.5 to 3 mile hike through the pines. This is a great opportunity to get some fresh air. Come prepared for a moderately challenging hike starting at the EZ, A, B Loops trailhead.
Ice Bowl Disc Golf Tournament
Head out to Tyler's Lindsey Park for the 17th annual Ice Bowl Disc Golf Tournament on January 15th. Tee time is at 10 am, so come ready to play. Your entry will benefit the East Texas Regional Food Bank and the Tyler Parks Department.
Family Events Near Tyler
There's always something fun going on in the East Texas area. Check out these awesome family-friendly ideas for all ages.
The Earth and Space Science Center
Calling all astronomy enthusiasts! TJC's Hudnall Planetarium features great events all month long. New Years Day, visit for Star Party Saturday. Live planetarium shows will be at 8, 8:30, and 9 pm for free. There will also be telescopes set up outside, weather permitting, and astronomy experts to guide you through the constellations.
January 15th, visit the planetarium for Rock and Roll at the Dome. You can experience your favorite rock songs on the 40-foot dome. Tickets are only $5.
Shows are held in the dome all month long. Tuesdays through Saturdays, the Children's Show will be at noon, Mountain Adventure: Out of Bounds at 1, Extreme Auroras at 3, and East Texas Sky Live at 4.
Family Day To Go
January 8th, stop by the Tyler Museum of Art for your free Family Day package. This goodie bag is filled with fun activities for young children and comes with free admission into the museum.
Safari Stroll
Ever wanted to experience an African safari first-hand? Well, now you can! Prowl along with a life-size animatronic tiger, charge a realistic rhinoceros, or roar with a lion as you explore this indoor wildlife exhibit. This once-in-a-lifetime experience will be available for you and your family on January 15th and 16th at the Oil Palace.
Erth's Dinosaur Zoo Live
Travel back in time to pre-historic Australia in this theatrical performance featuring realistic dinosaurs developed by paleontologists. Your family will be able to interact with life-like dinosaur puppets and performers, bringing the lost world of the dinosaurs back to the present. Check out the UT Tyler Cowan Center on January 21st for this amazing experience.
Discount Thursdays at Escapology
For the family looking for a challenge, visit Escapology in Tyler. There are a variety of adventures you can choose from, including: Scooby-Doo and the Spooky Castle Adventure, Antidote, and Budapest Express. Escape from the room in time by locating clues, solving puzzles, and picking locks. Tickets are only $15 per person on Thursdays.
Parent's Night Out at Urban Air
Want to have a date night on New Year's Day, but don't know anyone who can watch the kids? Urban Air Adventure Park has you covered. Drop the kiddos off for trampolines, dodgeball, climbing walls, a ropes course, and more. Starting at $35, your kids will have access to all attractions under a 4-hour Ultimate Pass and get to eat a pizza dinner, with secure check-out so you can have peace of mind while you're enjoying much-needed relaxation.
Even better, this event is held every first Saturday of the month. So even if you can't make it in January, mark your calendar for February 5th from 6 to 10 pm.
Art and Music of East Texas
There are always wonderful artists and musicians performing in and around Tyler. Check out the Tyler Museum of Art for Norman Rockwell: Drawings, Paintings, and Prints now through March 13th. Admission to the museum is free every first Friday of the month. Or, attend any of the live music events listed below for a nice evening out.
M6 Winery
Enjoy a glass of locally-produced wine to the sound of Angelo Lopez at 5:30 on January 8th, Mike Withrow & Dave Visniski at 2:30 on the 15th, Lisa Lane at 5:30 that evening, or Michael Jesch at 5:30 on the 22nd.
Stanley's Famous Pit Barbecue
If you've never been to Stanley's before, you definitely need to try it out. This local treasure has been serving East Texas for over five decades and has been voted one of Texas Monthly's top 50 BBQ joints in Texas. Come for the barbecue, stay for the live music.
January 13th, Shamarr Allen, New Orleans native, will perform songs influenced by jazz, hip-hop, rock, funk, blues, and country. This performance is free to attend and starts at 7 pm.
The Wesley Pruitt Band will make an appearance at Stanley's on January 15th. If you like blues-rock, this free performance is for you.
Don't miss Texas country singer Joshua Ray Walker on January 28th. For only $10, you can experience this live performance first-hand.
Texas Music City Grill in Tyler
Enjoy locally-produced Red 55 while you experience Brian Winfield at TXM Tyler on January 14th at 8 pm.
Charles Yang at the Cowan Center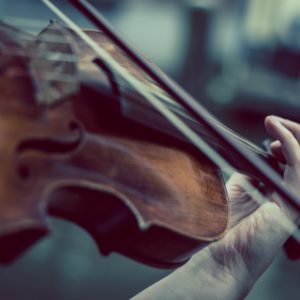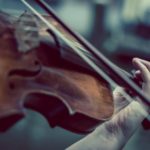 "Violin superstar," Charles Yang, will be in concert at the UT Tyler Cowan Center on January 29th. Not only is Yang a Texas native, he's an internationally-recognized violinist specializing in both classical and modern music. This concert will feature music from Bach, Ravel, Queen, and more.
Jazz Brunch
The First Presbyterian Church will hold its annual Jazz Brunch on January 30th at 12:15. This event will be in the church Fellowship Hall. A donation of $15 is suggested and guests are asked to RSVP by January 25th.
New Year, New Adventure
With the New Year right around the corner, now is the perfect time to visit East Texas. Rosevine Inn is conveniently located right at the center of the action, so you'll never be far away from the best Tyler has to offer.

Rosevine Inn would be a great place to stay for Valentine's Day this year. Book early, it'll be here before you know it. Happy New Year!
Check back soon for more fun things to do in Tyler nad Don't forget at The Rosevine Inn fires burn nightly and breakfast is served daily!
Your innkeeper signing off!