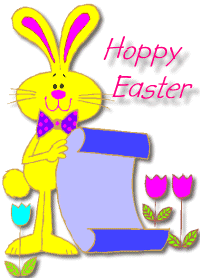 Last year and the year before, East Texas burst into bloom and it felt like no one celebrated its beauty. The tulips and azaleas, the redbuds, dogwoods and Bradford pears all put on spectacular displays that met with no applause because of pandemic precautions. Thankfully, this year is much, much different.
This April there's so much happening across the area you'll wish you could have more time to enjoy it all. We've compiled a list of the top choices for live music, wine tastings, Easter fun, theatrical productions and so much more. Book your Rosevine Inn stay now to make us your home away from home so you can experience it all then relax in comfort.
CANTON TRADE DAYS
This month Trade days is March 30-April 3 Don't miss the BARGAINS!
Celebrate Spring
Azalea & Spring Flower Trail
You just can't describe what happens every year toward the end of March in East
Texas. Spring makes a very showy entrance everyone should experience at least once in a lifetime. In the early 1900s area residents started making azaleas a major part of their landscaping, and by 1960 so many tourists came to see their spectacular blooms that official tour routes were established.
Now more than 100,000 people come every year to visit the Azalea Trail, a ten-mile trek through Tyler's brick streets, historic homes and blooming residential gardens. This year the Azalea Trail and Spring Flower Trail is scheduled for March 25-April 10. Visit Tyler's Facebook page will keep you updated on bloom progress.
If you're planning a wedding or shopping for Mother's Day, on April 9 you'll want to visit the Azalea Trail Spring Fling, starting at 300 West Rusk and winding through the Azalea Trail area. The event features live music from Matt Fisher from 12-2 p.m.
Azalea Historic Tea and Tour
Take a short drive from Tyler for afternoon tea at Roseland Plantation at 2591 State Highway 64 on April 2 from 2-4 p.m. Tour the Hambrick Plantation House built in 1854. Then enjoy four courses on antique china, crystal and silver with fresh fruit and whipped cream, scones served with Jersey cream and blackberry jam, petit finger sandwiches and an assortment of desserts.
Tyler State Park Dogwood Days
Can't get enough of the springtime flowers? We can't either. Trade brick streets and

historic homes for stately pines when you take a short drive to Tyler State Park. Be your own tour guide from the comfort of your vehicle as you drive through the park, or stroll the many trails to soak up the sights of blooming dogwoods and other spring flowers. The event runs through April 4, but the park is a good place to visit year-round.
You're going to want to take some of the East Texas springtime home with you to enjoy again and again. Make time to visit the Rose City Artisan and Flower Market on April 8 and 9 from 10 a.m. to 5 p.m. at the Goodman Le-Grand Museum at 624 N. Broadway. Artisans will be selling one-of-a-kind goods and plant vendors will have a rainbow of blooms plus fruit trees, bulbs and green plants for you to choose from. Plus, Smith County Master Gardeners will give presentations on horticulture topics throughout the event. Admission and museum tours are free.
Spirits of Oakwood Cemetery Walking Tour
On Saturday, April 9 take a guided walking tour through the historic Oakwood Cemetery at the corner of Palace and Oakwood Streets. Tours start at 1 p.m. and run every ten minutes until 4:30. Guests walk with a guide through the cemetery visiting gravesites of historic figures and learning about their contributions to the community and enthralling lives. Tours are $10 per person, children 12 and under are free Interesting note! Your truly will be a spirit this year 🙂
Easter Celebrations
Several Easter events happen across the area. Here are just a few.
Arts and Entertainment
The Little Mermaid
TJC Academy of Dance proudly presents a special production of The Little Mermaid. This family-friendly production is adapted from the classic Hans Cristian Andersen fairytale and will delight audiences of all ages. The ballet runs from April 8-10 at the Rogers Performing Art Center. Attendees can also arrange to meet Academy and College dancers at Lunch with Little Mermaid. Click here for tickets.
This theatrical production has been more than two years in the making. The show was set to debut in 2020, but the performance had to be canceled because of pandemic concerns. Since then, the cast had crew has changed but the music and entertainment value has not. View the Pollard Theater Center's Performance of "The Music Man" from March 31 through April 3 in the Founder's Center at Pollard United Methodist Church in Tyler. Tickets are available here.
Majesty's Mad Hatter Murder Mystery Dinner
Don't be late for this very important date – on April 1 the mad crew of Mary's Murder Mysteries serves dinner and entertainment at 900 West Bow Street. Professional MC and Vocalist Ben Stuart dazzles as the mad hatter and Aerialist Spectacular Regina Money provides additional entertainment. Costumes and garden party attire are encouraged, but not required.
Cowan Center's Silver Celebration Featuring Kevin Costner
You read that right. THE Kevin Costner speaks about his life and career right here in Tyler as Cowan Center celebrates 25 years of arts and awards. The one-night-only event starts at 8:30 p.m. on Saturday, April 2.
Celtic Woman
Grammy-nominated Celtic Woman performs at Cowan Center on Tuesday, April 26 starting at 7:30 p.m. You'll find yourself transported to the Emerald Isle with incredible vocals, traditional Irish instruments and Irish dancers.
Plan Now for the ETSO Season Finale
Pianist Jon Kimura Parker joins the East Texas Symphony Orchestra for George Gershwin's Concerto in F at Cowan Center on May 7. The season finale sells out every year, so get your tickets (and book your Rosevine Inn stay) now.
East Texas Live Music Performances
Our area is known for azaleas, red dirt, roses and live music. Kick back like a local with your favorite drinks and eats at performances like these.
M6 Wine Tasting
Every Friday and Saturday between noon and 8 p.m. the M6 Winery makes visitors feel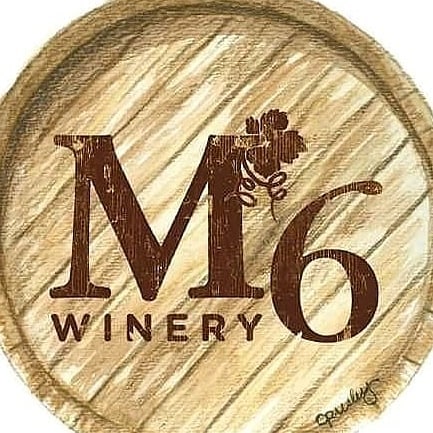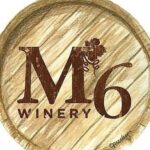 like family with wine tastings. They also often offer live music, with the schedule available on their website calendar.
True Vine Brewing Co

This local taproom has an ongoing rotation of crowd-pleasing events and performances. There's almost always something happening at one of their two locations. On April 23 honor Clark Crawford's dream of sending a "busload of kids to camp" with a 5K that starts and ends at True Vine Brewing Company. Then on April 30, attend a Crawfish Boil benefitting LSU Tyler. Sip tasty suds, eat crawfish and kick back to Pat Mason and the Bayou Boogie Band, tickets are available here.
Happy Easter from Rosevine Inn
We look forward to seeing you at Rosevine Inn and at area events. Don't forget to follow us on Facebook for the latest updates.
We so appreciate the blessings that God has bestowed on us and our business. Thanks to all of our fantastic guests. Come see us soon!