Spring is just around the corner. It is a great time to get moving again as the dreary weather is blown away and sunshine takes its place.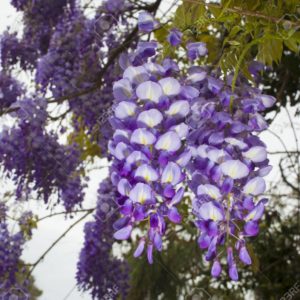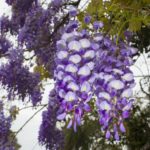 Kicking off March is Mardi Gras, followed immediately by Ash Wednesday on March 2nd. Texas Independence Day is on Ash Wednesday this year. On that day in 1836, our great state declared independence from Mexico and became the Republic of Texas. Tyler even has its very own local restaurant named in honor of the Lone Star State. Check out 1836 Texas Kitchen on Texas Independence Day for local eats.
First Monday in Canton is March 3rd through 6th. Don't miss out on awesome deals.
Get Outside
Time to find those old sneakers, the weather is warming up and the flowers will be blooming soon. It's the perfect time to get back into the fresh air and enjoy the sunshine.
Fresh 15
March 5th marks the 9th annual Fresh 15 held by our very own Brookshire Grocery Company. There are three races in total: a 15K, a 5K, and a 1K for children under the age of 12. Beginning and ending at Fresh by Brookshire's, participants will race through Hollytree Country Club and the surrounding area, over Heartbreak Hill, and return for the awards ceremony. More information and registration here.
Texas Dogwood Trails Celebration
The annual Dogwood Festival begins March 19th in downtown Palestine, celebrating the stunning dogwood trees. For only a dollar each, you and your family can experience arts & crafts, live street performances, food, and other activities. The Davey Dogwood Park will be covered in dogwood blossoms for the following weeks as well, and a fairy garden trail will be open in the park until the end of May.
Tyler Azalea and Spring Flower Trail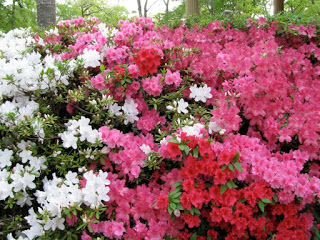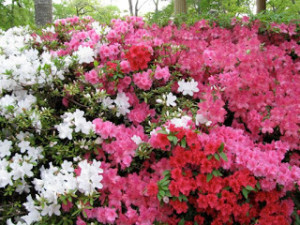 Walk or drive through the historical Azalea district from March 25th through April 10th for gorgeous spring blooms, soft pink azaleas, and stunning dogwoods. March and April are also great times to visit the Tyler Rose Garden, when the flowers will be at their most beautiful.
Tyler Azalea Run
Jog through Tyler Azalea trails in a 10K or 5K run March 26th. Start at Bergfeld Park and run down the beautiful brick streets along the Azalea Trail. Awards will be given to the top three male and female participants, as well as to the top three in each age category. Registration is already open, so secure your spot today.
Music & Theatre
There are always awesome opportunities to enjoy the arts in East Texas. Here are a few great ideas.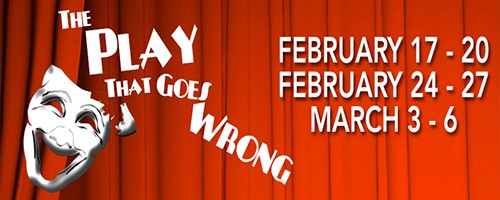 The Play that Goes Wrong
Now through March 6th, visit the Tyler Civic Theatre for the hilarious disaster you didn't know you needed. The Tyler Civic Theatre is a mere mile from the inn, so be sure to check out The Play that Goes Wrong during your stay.
At the Cowan Center
UT Tyler's Cowan Center is hosting some amazing shows this spring, beginning on March 5th with the classic musical Fiddler on the Roof.
Bring your family to see Roald Dahl's Charlie and the Chocolate Factory March 15th. Sing along to your favorite songs and maybe learn a new one in this imaginative tale.
Live Music at Stanley's
Shinyribs Down Low performs at Stanley's Famous Pit Barbecue on March 12th. If you're a fan of the Austin-native band, Shinyribs, then you won't want to miss this alternate performance by Kevin Russell. Tickets start at $25.
East Texas Fun for the Family
Hit the Bricks
Visit downtown Tyler on March 12th for this month's Hit the Bricks. Tyler holds this event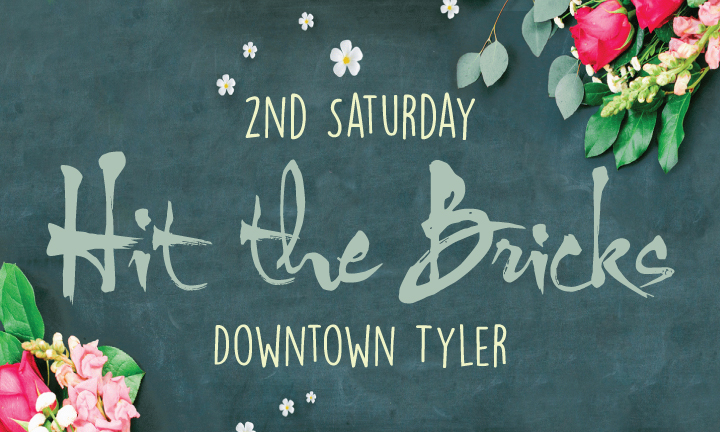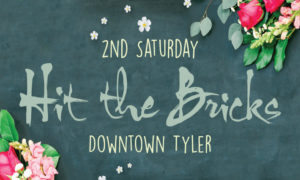 every second Saturday of the month and there is always great food, shopping, and things to do. This month's theme is Junk Hippie.
Flapping About Butterflies
The Tyler Public Library hosts the Smith County Master Gardeners for a lecture series every year. On March 18th, Texas A&M's Greg Grant will be at the library to teach you about native East Texas butterflies. These local pollinators make it possible for you to enjoy many of the plants that you see all the time, including those gorgeous spring flowers that will be blooming soon. You'll have the opportunity to discover beautiful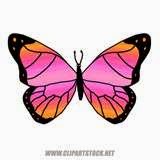 insects and learn about their favorite plants.
For a fun, inexpensive activity idea to do with your kids, stop by a local garden store after the presentation and pick up some flowers or seed packets to plant together. Then, keep an eye out for butterflies in your own yard!
Azalea Arts & Crafts Fair
The Tyler Parks & Recreation Department is hosting the Annual Azalea Arts & Crafts Fair at Bergfeld Park March 26th and 27th. More than 70 booths will be open, featuring handcrafted goods for sale. There will also be live entertainment both days and food trucks nearby. For more info on the trails click here https://visittyler.com/azaleatrail/
Vintage and Vinyl
March 12th will be the first of two annual events featuring all things music. This is a great place to shop for vinyl records and band merchandise. The event will end with a themed party you won't want to miss. Event location is 302 E. Locust.
East Texas Auto and Cycle Show
If you're a car or motorcycle enthusiast, this event is for you. After more than 30 years, this is the largest car show in East Texas. The show will feature vehicles of all years, makes, and models. The Tyler All-Star Band and the Magills will perform, and for the youth, there will be a kid's zone. This event is free to the public, but there is a $10 raffle benefitting the East Texas Crisis Center. And if you're the lucky winner of the raffle, you'll go home with a 1967 Mustang. Click here for more info https://autoandcycleshow.com/
Quilt Shows
There are two quilt shows in Tyler this month. Beginning March 5th, the 2nd Annual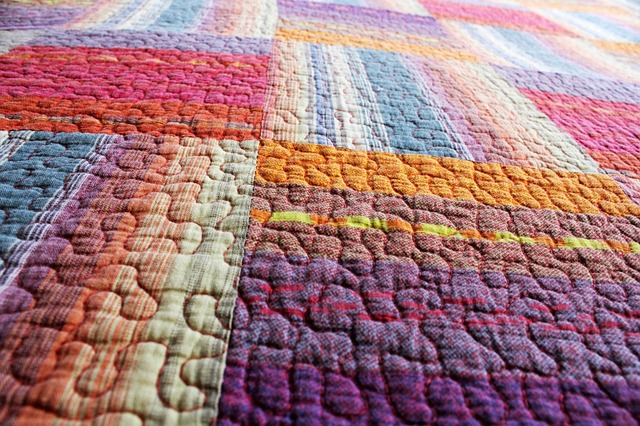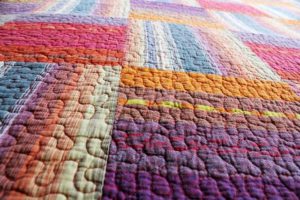 Antique Quilt Show will open at the Goodman-Legrand Museum in downtown Tyler. Come tour the historic house built in 1859 and look at antique quilts donated from local collections.
March 25th and 26th, the Quilter's Guild of East Texas will put on the Ruby Red Celebration, which is the 40th Annual Guild Quilt Show. This is a wonderful event for all quilters, with more than 200 quilts, demonstrations, prizes, and more.
Last Bud Not Least
Don't forget to spring forward on March 13th with the beginning of Daylight Savings

Time. Then, March 17th, it's St. Patrick's Day! March 20th is the first day of spring. By then, the world should be looking brighter and much more colorful.
April's First Monday in Canton will start March 31st. Be sure to stop by the world's largest flea market.
Also at the beginning of April, the Tyler Historic Home Tour will be on the 2nd and 3rd this year. April 2nd will also be the 2nd Annual Habitat for Humanity Monopoly Tournament at First Baptist Church. This is a great time to show off your board game skills!
East Texas is full of wonderful spring activities .Almost every day in the area there is live

music somewhere! People come from all over to see what the Rose City has to offer. Rosevine Inn is conveniently located close to all the best in East Texas and makes a wonderful vacation for you or a loved one.
We have an array of extended stay housing on the property. Anywhere from a room with bath-includes a small "crockpot kitchen" to full size suites that includes a full kitchen. ALL extended stay guests have access to free washer and dryer, weekly cleaning and so much more. If you need or know anyone who may need lodging for a month or more-give us a call 903-592-2221.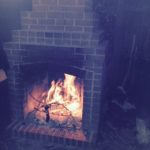 So, come stay with us at The Rosevine Inn Bed and Breakfast and Extended Stay Housing. We are burning fires in the courtyard nightly and serving breakfast daily. Be great to see you soon
Your Innkeeper signing off