Has April flown by for you? It sure has here, with all the area events, the Azalea trail, the whirlwind of Easter celebrations and live music opportunities.
May always feels like a transition month. Parents, students and teachers are starting to look forward to the more laid-back pace of summer. Travel plans are being finalized. The weather is flip-flopping from spring showers to summer heat.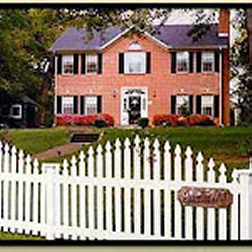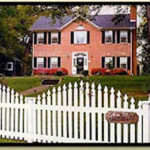 There's so much going on we're publishing early this month so you have plenty of time to plan. Book your stay at Rosevine Inn to be close to the best of May across East Texas.
Canton First Monday Trade Days May 2022
If you're new to the area, you might not know the world's largest flea market happens once a month not far from our Tyler Bed and Breakfast. Canton's First Monday doesn't actually start on the first or on a Monday. It runs the Thursday through Sunday preceding the first Monday of every month. We know that can be a little confusing, so we always try to publish dates here in our blog.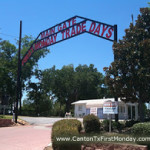 The designated weekend for May actually starts on April 28 and runs through May 1. You can see other First Monday 2022 calendar dates here. If you want to put it in your calendar, the next First Monday weekend runs June 2-5.

Blue Moon Gardens is West of Tyler-on the way to Edom Texas- a fun Art Community!
Food & Wine Pairing Experience at Kiepersol at The Clubhouse at Kiepersol
May 6 at 4 pm Indulge your senses as we explore the magic that happens when you discover the perfect combination of food and wine. Learn which wines and foods compliment each other as we taste through 5 Kiepersol wines and 6 tasty culinary offerings. Food and Wine Experiences are each Saturday by reservation only. $45+tax/person, limited seating, 12 pm or 2 pm classes. Give us a call in the Grand Room at Kiepersol to find out more and reserve your spots! 903.894.8995
Let's Talk Music
If you like to kick back to live performances, you'll find plenty of opportunities across the area. We've got an ongoing lineup of up-and-coming artists and top bands.
Red Dirt BBQ & Music Festival
This event sold out early like it does every year, but all is not lost. You can still hear music from outside the gate. Red Dirt BBQ and Music Festival is always the first Saturday in May, so if you love what you hear, make plans to buy early for next year. This year's event features performances by Robert Earl Keen, Wade Bowen, Kolby


Cooper, Pecos and the Rooftops, Kylie Frey and William Beckmann.
What makes this event so incredible is the pairing of incredible performances with the area's best bar-b-que. If you don't make it through the gate to buy from vendors, you can still pick up your smoked meats at their physical locations. Some of the vendors include Brisket Love BBQ in Lindale, Country Tavern in Kilgore and Poke in Da Eye World Championship BBQ in Tyler.
Jazz Brunch with Low D at TXM Tyler
Get a smooth start to your week with sax and brunch at TXM Tyler. Texas Music City Grill and Smokehouse has locations in Lindale and Tyler and offers authentic Texas food and decor. Every Sunday from 12-2, their Tyler location brings you Sunday brunch. On May 1 enjoy the sax stylings of Low D on the patio, with no cover charge.
Sail On: Beach Boys Tribute at Liberty Hall
Nothing gets you ready for summer like music from The Beach Boys. On Friday, May 20 from 7-9 p.m. the members of Sail On perform 30 of the band's greatest hits to absolute perfection at Liberty Hall. Liberty Hall is a historic downtown Tyler theater that opened in 1930. It was refurbished in 2011 in art deco style, and regularly provides diverse entertainment opportunities for our East Texas community.
Reed Turchi at Stanley's Famous Pit Bar-B-Q
Texas Monthly voted Stanley's one of the top 50 BBQ joints in all of Texas. Your taste buds will agree when you visit this Mom and Pop bar-b-que shop and sink your teeth into their pit-smoked brisket, ribs, turkey, chicken, sausage and pulled pork. Pair that with live music and you won't know if your ears or your taste buds are having a better time.
Stanley's has great live music on tap, but one of the performances we're most looking forward to happens on May 21, when Nashville songwriter and guitarist Reed Turchi performs a free show. Some of Turchi's top hits include "I've Chosen Love" and "Creosote Flats."
Lynn Groom at Lakeside Grill
The Lakeside Grill is a casual American dining restaurant overlooking beautiful Lake Tyler. Patrons can arrive by car or pull up to the dock in their boat, then take in the view during breakfast, lunch and dinner. Pair breathtaking views and tasty eats with live music on May 27 when Lynn Groom performs with music starting at 8 p.m.
Museums and Theatrical Productions
Red Velvet Cake War at Tyler Civic Theater
If you want to laugh until your sides ache, buy tickets for The Red Velvet Cake War being performed at Tyler Civic Theater from April 28 through May 8. The cast of wacky and outrageous characters encounter one obstacle after another and react to each with an unpredictably delightful southern flair. This sitcom-style comedy delivers big laughs as it follows three zany cousins planning a family reunion.
TMA – Free First Fridays
Tyler Museum of Art has been enriching the lives of East Texans and area visitors for more than 50 years through the collection, preservation and exhibition of the visual arts. They offer exhibitions from Texas artists, showcase work from area high schoolers and provide selections from the museum's Permanent Collection. On the first Friday of every month, visitors can tour the museum for free.
Family Fun
Star Party Saturday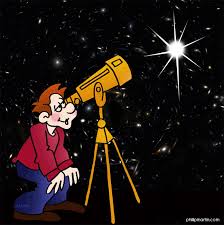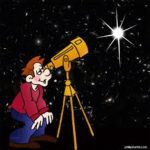 On Star Party Saturdays, the Earth and Space Science Center at Tyler Junior College gives visitors a guided tour of the night sky from inside their domed theater. Then, weather permitting, the Center offers telescopes for viewing, with astronomy buffs on hand to help you locate constellations and other night sky features.
Mother's Day Tea at Three at the Goodman LeGrand
The Goodman LeGrand has been a Recorded Texas Historic Landmark since 1962, so it's the perfect place to make history this Mother's Day. On May 7, enjoy Mother's Day Tea at Three, when you and your mom can enjoy light refreshments followed by a Museum tour. Tickets are on sale now.
East Texas Entertainment
The Beauty and the Beast Bicycle Tour
Cyclists from all over rave about this annual event that starts in downtown Tyler at ETX Brewing Co. and winds through some of the most beautiful area scenery. The finish is a challenging climb up "The Beast," one of the toughest hills in the area.
The event takes place on Saturday, May 14. Discounted registration is available through May 1, with registration for all categories available here.
60th Anniversary of the Tops in Texas Pro Rodeo
This Professional Rodeo Cowboys Association event delivers three days of back-to-back rodeo action running May 12, 13 and 14 starting at 7 p.m. nightly. Enjoy Announcer Andy Stewart, Rodeo Clown John Harrison, Stock Contractor Pete Carr, a wide range of concessions, vendors with unique merchandise and local camaraderie. This 60th-anniversary event is one you won't want to miss.
Piney Woods Wine Festival in Lindale TX
On Friday and Saturday, May 13-14 make plans to be at the Picker's Pavilion on Cannery Row in Lindale for the Piney Woods Wine Festival. Wineries from all across the area offer tastings alongside live music performances and arts and crafts vendors.
Cross Brand Car and Bike Show
Tyler's Cross Brand Cowboy Church brings you the Cross Brand Car and Bike Show on Saturday, May 28 from 9 a.m. to 2 p.m. If you have a vehicle to enter, registration is from 8 a.m. to 11 a.m. Admission for the public is free. Early birds enjoy coffee and donuts, and concessions will be available for attendees.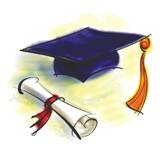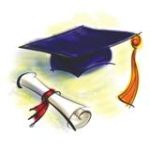 Graduations!!
This is the month for graduations-High School, College-Kindergarten-LOL- Rosevine Inn would be a GREAT place to stay when visiting for those special occations. Book Now!
Memorial Day Weekend is May 27-28-29! We are here and ready for you to stay with us. The barn and treehouse offer a great place to relax and start your summer!
Pool table, all sorts of board games and outside there is boccem horseshoes, washers, badmitton, croquet, oh we could go on and on! Yes there is a grill available for you to use. Make your reservation now!
Your Home Away from Home
Rosevine Inn is located near downtown Tyler, so when you book your stay with us, you're in the center of it all. But we're also tucked away from the bustle of it all so when you're done experiencing the best East Texas dining, shopping and entertainment you can surround yourself with affordable luxury and just relax. Book your stay now in one of our unique guest rooms or fabulous suites.