Summer kicked into high gear early, and your entertainment options did too. Last year

choices were so limited and most people were shopping for staycation ideas since nothing was going on. This year East Texas offers so many festivals, outdoor entertainment choices, shopping opportunities, live music events and gallery exhibits you'll have a hard time deciding which ones to attend.
That's why we're here to help. Book your Rosevine Inn stay, then plan on attending some of these options for July entertainment across East Texas.
Canton Trade Days for July 2022
People book Tyler lodging again and again because they can't get enough of the world's largest flea market in Canton, TX. You can't begin to see everything over a weekend, and the next time you visit, vendors have a whole new collection of delights. In early July, First Monday Trade Days is from the 1-3. Also, mark your calendar for the end of the month when First Monday is July 28-July 31, since August 1 is on Monday!!
4th of July Celebrations Near Tyler TX
Happy Independence Day! Pack up your family for fun and fireworks at these East Texas 4th of July events. Then come back to your cool, quiet room at Rosevine Inn and celebrate the freedom to relax.
Annual Celebration at Lindsey Park
Year after year, one of the most popular fireworks displays in the area happens at Lindsey Park. This year, like the three previous years the City of Tyler hosts. The fun starts at four p.m. with Kids' Zone and concessions. Attendees are advised to arrive early to get the most convenient parking spaces. Watch for the officers and city staff to find available spaces.
Groove Slaves kicks off the live entertainment, and Brandon Bamburg performs starting around 5:30. Fireworks start at dark and the event wraps up around 10 p.m.
Lake Tyler Marina's Independence Day Celebration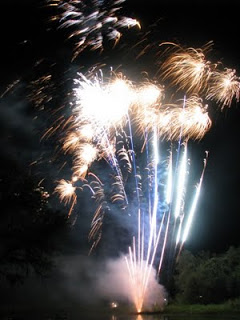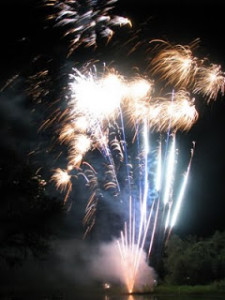 On Saturday, July 2 area residents can catch a donation-funded fireworks show at the Lake Tyler West Dam. Pyrotechnics happen at dark, but there's fun all weekend. Visit the Lake Tyler Marina Resort for an Independence Day cornhole tournament on Saturday and Sunday starting at noon. Prizes include a $500 cash raffle.
Bella Vista on Lake Palestine
The event venue Bella Vista offers a unique way to celebrate with their July 2 Independence Day Festival. The property sits on beautiful Lake Palestine and is offering food trucks, lake access, live spray painting, local DJs, beach volleyball, cornhole, bounce houses, vendors and a fireworks show. Tickets are $25 for adults.
City of Bullard Fireworks Display
Blast over Bullard takes place at Bullard High School, with vendors, food trucks and live music all leading up to a spectacular fireworks display. Even the young ones can get in on the fun by joining the Kid's Bike Brigade. Children ages 4-11 can decorate their bikes then show their patriotism during a 6:45 p.m. ride.
Red White and Blue Goat Yoga
Yep, you read that right. Goat yoga. As in yoga with patriotic goats. What's not to love? On July 9, visit Oh My Goat at 214 ACR 469 in Palestine for summertime serenity, stretching, refreshments and red, white and blue goats. You don't have to have any experience with yoga to enjoy this lighthearted event.
Indoor Entertainment Near Tyler
It's one thing to spend the day on the lake or to catch an evening fireworks display, but most people need indoor choices too. Record high temps started early this year, so it's nice to have options for times you want to stay out of the sun.
Free Movies at Tyler Public Library
Tyler Public Library invites parents and children to enjoy a free movie during the time of day when it's hottest outside and people young and old could use some downtime. All movies are rated G or PG and suitable for most ages. Bring a blanket and pillow to spread out on the auditorium carpet. And because the library knows no movie is complete without munchies, they allow drinks with lids and carpet-friendly snacks. Here's the movie lineup:
July 6: Luca
July 13: Space Jam, A New Legacy
July 20: Adventures of Rufus, the Fantastic Pet
July 27: Turning Red

Experience Tales of the Unknown: A Restrospective Linda Blackburn's Work. Blackburn has been a Fort Worth based artist since 1966. She received National Endowment for the Art Mid American/National Endowment for the Arts grants in painting, and her works are on display in public and private collections around the nation.
And while it's not an indoor activity, this summer on Tuesdays and Thursdays, families can also attend Pop-Up art experiences in multiple locations between 10 a.m. and 12 p.m. Kids can participate in art activities at the following dates and locations:
July 5 – Tyler Museum of Art front lawn
July 7 – The playground at Fresh by Brookshire's
July 12 – Gallery Main Street
July 14 – Bergfeld Park
July 19 – Faulkner Park
July 21 – Rose Rudman
July 26 – Tyler Public Library
July 28 – Tyler Museum of Art front lawn
Gallery Main Street Opening
Gallery Main Street is located inside the beautifully renovated Plaza Tower lobby, and they've always got something new to delight art lovers. On Saturday, July 9 visitors can attend an opening featuring the work of artist Ingrid Horner. Ingrid's story is inspiring – during pandemic lockdowns she decided to pursue her lifelong passion for creating art. She dedicated a room of her home and started painting. Today her work appears all over Tyler in murals and parks. The downtown exhibit of her work is free and open to the public.
Food, Drink and Music

As if it's not enough we have some of the best grub, breweries and wineries in the area, we also have a plethora of choices when it comes to live music. Here are some of the top choices for dining and entertainment.
July 7 at Stanley's BBQ – Adam Hood from 8-11 p.m.
July 16 at Stanley's – Fritz Hager from 8-11 p.m.
July 23 at Liberty Hall – "Grease" sing-along from 7-9 p.m.
July 24 at Big Shot Coffee House – Mimosas and music with the coffee house's resident DJ from 11:30-2 (right after breakfast at Rosevine Inn)
July 29 at Texas State Railroad – Dinner and a train ride starting at 6 p.m.
2022 Shakespeare Festival
The Texas Commission on the Arts says, "The Texas Shakespeare Festival is one of the top ten cultural events in the state," and it starts June 30 and runs through July 30. Every year it gets rave reviews for top-quality actors treading the boards with passion and delivering the bard's best comedies and tragedies. Find out more and buy tickets at texasshakespeare.com.
Idea for Parents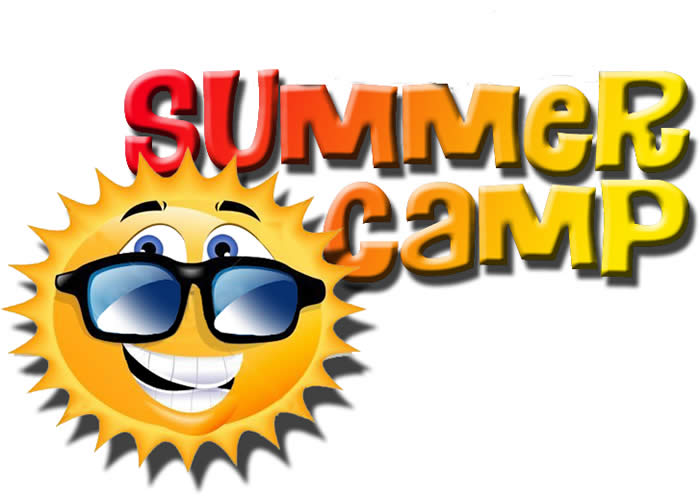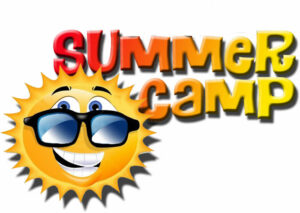 Summer camps keep kids moving, allow them to make new friendships and find new hobbies and give parents a little time to themselves. Why not choose one of these great summer camps near Tyler Texas for your young ones, then treat yourself by "camping" at Rosevine Inn while they're away. Book your stay when you call (903)592-2221 today.
It will be so great to see you anytime you want to come to our beautiful community. Tyler is a fun place to see and do-Rosevine Inn is the best place in town to rest and relax! For now this is your innkeeper signing off-check back soon for our August happenings!