Who else loves the weather change, fall decor and music that gives you the autumn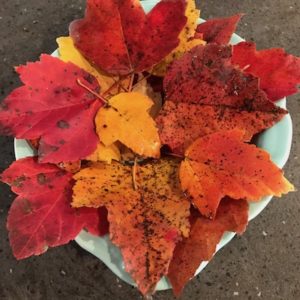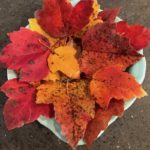 feels? At Rosevine Inn we're all about our autumn town leaves, beautiful scenery, warm emotions and the music of the season.
You may have been singing, "Wake me up when September ends" and still be shocked by how the days flew by. Soon sweater weather will flutter in as unobtrusively as the first falling leaves, then before we know it autumn will sweep across the Piney woods. It's a magical transformation every year and we can hardly wait, so read on for some of the top fall-themed hits and a list of East Texas happenings that will make you fall in love with October.
Harvest Fair
This 2019 hit by Summer Salt will get you in the mood for relaxed mild fall days soaking up the fall atmosphere at fairs and festivals like these.
October 8 – Lindale Countryfest
This event has been a hit for all ages over the past 37 years and counting. The fun starts at 7:30 a.m. with the Harvest Hustle 5k and Kids 1k race. Then at 9 a.m. the rest of the festival shifts into high gear at the Picker's Pavilion. The Lindale Area Chamber of Commerce promises an event with more than 200 booths, a petting zoo, all your favorite carnival games, laser tags, unicorn pictures and too much more to list. This year kids' activities are free.
October 8-9 – Edom Art Festival
Many people have never even heard of this tiny East Texas community, but once you go, you'll be enchanted. The Edom Art Festival is a great time to experience the scenery, the local artists and the flavor of this incredible small town. The festival advertises you'll find jewelry, pottery, sculpture, garden art, clothing and much more. There's also a blacksmith demonstrating how he works at the forge and a potter giving firing demonstrations. Shop, then stop by the wine garden for handmade chocolates and live music.
October 13-16 – Texas Rose Festival
If you only attend one Tyler TX community fair or festival in your lifetime, the Texas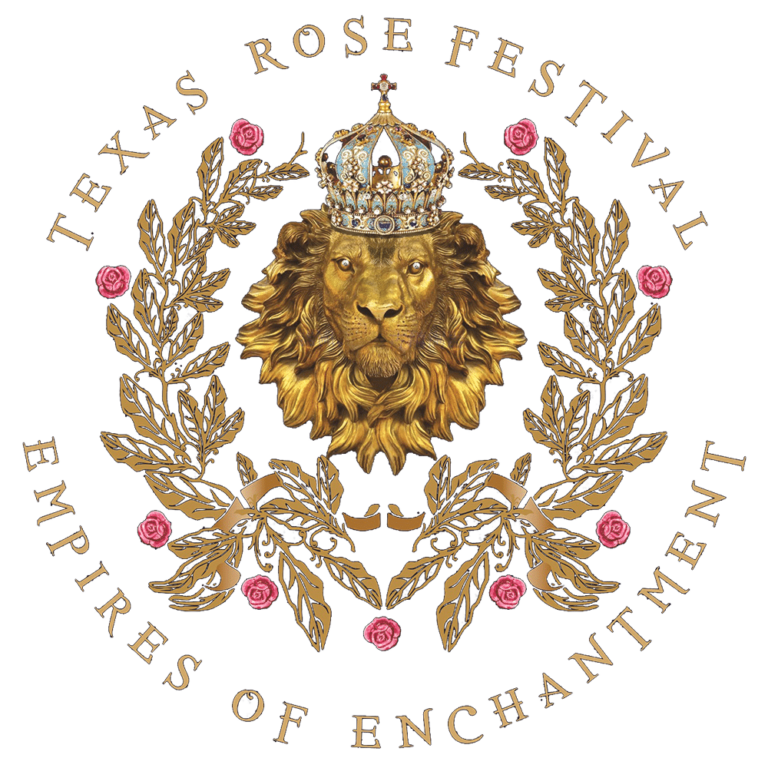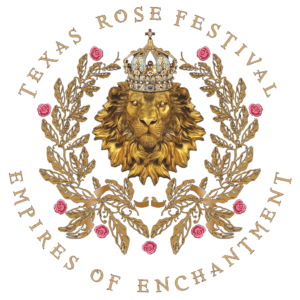 Rose Festival is guaranteed to impress. Since the very first event in 1933, this local event has been bringing area residents together for an enchantingly beautiful colorful spectacle. This year the theme is "Empires of Enchantment," and days of celebration revolve around the coronation of Queen Molly Louise Berry. Events like Arts and Crafts in the Park, Movie in the Park and the Queen's Tea Parade take place Thursday through Saturday and are free to the public. Download the brochure here.
October 14-15 – Fall Piney Woods Wine Festival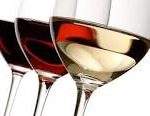 The City of Lindale is hosting the first ever Fall Piney Woods Wine Festival at the Picker's Pavilion at Blackberry Square. Some of the best wineries in the area offer their finest selections alongside live music performances, local artisans and food trucks.
Autumn Serenade
The 1963 hit Autumn Serenade by Johnny Coltrane and Johnny Hartman mixes smooth vocals with saxophone and puts you in the mood to kick back with warm apple cider or your favorite pumpkin spice beverage. It's perfect for listening to on your way to some of these area music events.
October 29 – Chicago in Concert
Yep. Chicago. The rock band that hooked us all with 36 albums, 20 top 10 singles and multiple Platinum albums. The band that brought us "Love Me Tomorrow," You're the Inspiration" and "25 or 6 to 4." They're one of the best-selling music groups of all time, and they're performing at Cowan Center on Saturday, October 9 at 7:30 p.m. Get your tickets here.
October 14-15 – Lunch Shows at Stanleys
Stanley's BBQ has live music every weekend but shows usually start around 8 p.m. If you're not a night owl, here's your chance for free live entertainment that starts early. Mike Oregano brings a blend of reggae, hip hop and jazz to the Stanleys stage and the BBQ joint delivers some of the best tasting grub in the area.
Halloween Theme – Main Title
John Carpenter composed and performed the music the Halloween original motion picture made famous, and you may hear it playing at spooky local events like these.
Corpse Grove Haunted Trail – 1/2 Mile of Terror
This entertainment company has twice the fun this year with TWO haunts instead of one. The original haunt "The Wicked Playground" is available in Tyler and the new "Annex of Terror" opens for the first time in Minneola. Both venues open on October 2 on Saturday, Sunday and Halloween. They're also open Fridays starting October 14.
October 28, 29 & 31 – Spooktacular on Screen
The 1975 musical comedy horror movie The Rocky Horror Picture Show comes to Liberty Hall on October 28 and 29, starting at 10 p.m. Laugh and scream at an old favorite about a young engaged couple whose car breaks down near a creepy castle inhabited by a mad scientist transvestite. Then on October 31 at 8 p.m. grab your popcorn and your courage for the original Halloween, where a young Michael Myers goes on the prowl for murder victims. Learn more on the Liberty Hall website.
October 29 – Oakwood Cemetery Tours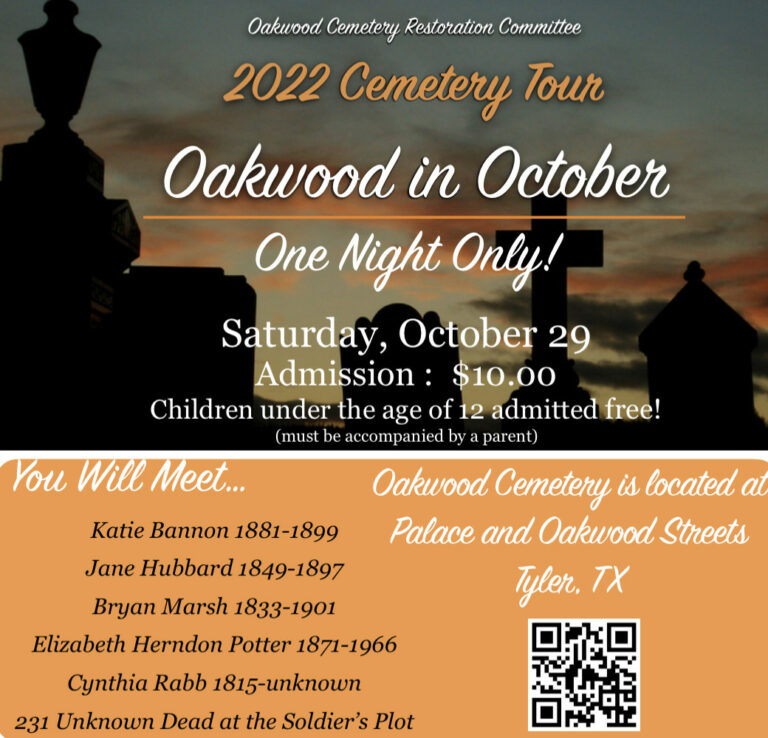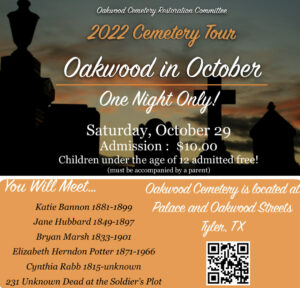 Tour this 20-acre cemetery with more than 2,000 inscribed tombstones with a guide who can tell tales of the infamous and historic figures interred there. Performances occur at 5:00 and 7:00 p.m. and tours start every hour on the hour. You'll find the historic cemetery located at the corner of Palace and Oakwood streets.
(Your Running Soundtrack for) October
Looking for an event that gets you out in nature working up a sweat and the background m music to go with it? Deadmau5's October delivers a beat that will keep your feet moving and your energy high for this month's runs.
October 8 –

Corkscrew Wine Run
This wine-centric event promises to be "your favorite bougie and boozie." Runners and wine aficionados will find everything to love about this event focused both on racing and
local wine. The event offers a 5k, 10k and 15k, so there's something for people at all fitness levels. The post race party takes place at M6 Winery in downtown Bullard where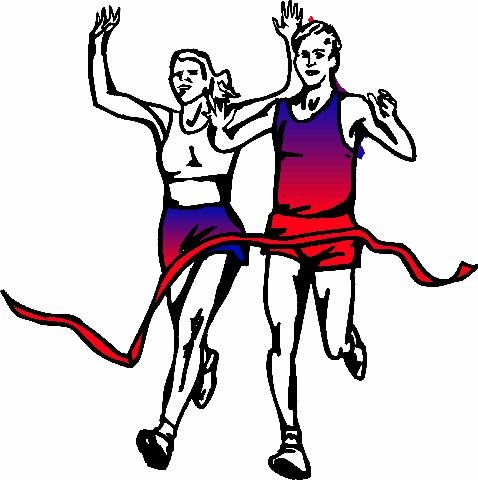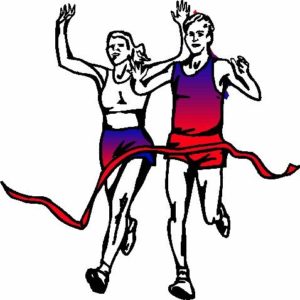 you can celebrate your finish with a well-earned glass of wine. Click here to register
October 22 – True Vine Beer Run
What's better than a run through the beautiful Azalea district on a cool fall day? A run that ends at a local taproom with swag, donuts, music, prizes and craft beer. The 21+ run starts at 9 a.m. at True Vine Brewing Company in downtown Tyler and winds its way past course stations sponsored by local businesses, ending at True Vine on Earl Campbell. At the finish participants enjoy a D.J., food trucks, Sola Bread and Summer Mosaic Market vendors. Learn more and register online through True Vine's website.
When October Goes
There's more going on than we can detail here, like Tyler Public Library's 1983 Chicago World's Fair Escape Room, Boo at the Zoo Caldwell Zoo fun, First Tuesdays in the Garden with Texas Master Gardeners and Tyler Civic Theatre's Hands on a Hardbody. There's so much fun to be had you may want to join Barry Manilow in singing, "It doesn't matter much how old I grow, I hate to see October go," but take comfort in the fact Rosevine Inn is here year-round with unique amenities, comfortable lodging and an unbeatable gourmet breakfast. Book your stay online or call us at (903)592-2221.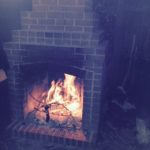 It is that time of year-fires will start burning nightly! We are so ready for the cooler Fall weather! Come see us Soon!! So until we meet
Your Innkeeper Becca signing off until next month.
Fall Songs in This Article:
"Autumn Town Leaves," by Iron and Wine
"Wake Me Up When September Ends" by Green Day
"Sweater Weather" by The Neighborhood
"Harvest Fair" by Summer Salt
"Autumn Serenade" by John Coltrane and Johnny Hartman
"Halloween Theme – Main Title" by John Carpenter
"October" by Deadmau5
"When October Goes" by Barry Manilow