Explore Tyler, Texas: Your Ultimate Summer Adventure Guide!
Welcome to Tyler, Texas, the perfect destination for an unforgettable summer getaway! Your friendly local innkeepers at Rosevine Inn are here to help you plan the best time during your stay. Get ready for a fantastic experience filled with exciting events, outdoor adventures, and plenty of fun for the whole family. Let's dive into the top things to do in the Tyler area this June!
Summer Camps for Kids
Looking for a way to keep your kids engaged and entertained this summer? Look no further than the fantastic summer camps in the Tyler area. Here are a few options:
RH Equestrian Summer Camp: Join the RH Equestrian Summer Camp in Tyler, Texas, for an amazing horsemanship experience. Kids will learn riding skills, enjoy games, participate in educational sessions, and even get to paint horses! Camps are supervised by experienced trainers, ensuring safety and a memorable time for campers. Learn more about RH Equestrian Summer Camp here.
Other Camps in the Area: There are plenty of other exciting camps in Tyler, including

Rose City Summer Camp

,

Tyler's Best Kids

,

Sky Ranch

,

Apec

,

Camp Tyler,

Pine Cove

,

Discovery Science Place

,

Tyler Junior College

,

Caldwell Zoo

,

East Texas Martial Arts

,

Texas Rose Horse Park – Brunson Equestrian Center

,

Texas East Kids

, and

UT Tyler

. Click here to explore more about these camps.
Remember, Rosevine Inn is the perfect place to stay when your kids are attending these camps. We offer comfortable accommodations and a warm, welcoming atmosphere for you and your family!
Canton First Monday Kinda comes twice In June! First is June 1-4 then it falls again June 29-July 2. Don't miss all The fun and bargains to be had!
Texas Bar Crawl and Swing Dancing Fun
Looking for some grow up entertainment? Join the Texas Bar Crawl on June 2nd at True Vine Brewing Company in Tyler. Enjoy live music from talented artists like Meredith Crawford, Chris Rasco, Wes Nickson, and host Garth Lagrone. It's going to be a blast, so don't miss out!
On the same evening, immerse yourself in the joy of swing dancing with Tyler Swing Thing. Every 1st and 3rd Friday of the month, they host a social dance and beginner lesson. No partner or experience is needed, so come and have a great time dancing to the rhythms of swing music! Find out more about Tyler Swing Thing here.
The Parade of Homes
From June 3rd to 11th, don't miss the spectacular Parade of Homes. This 9-day tour showcases newly constructed homes by talented builders and subcontractors who are members of the Tyler Area Builders Association. It's an excellent opportunity to explore the latest in home design and construction. Get your tickets and more information here.
Movie Magic, Festivals & Live Entertainment
If you're a movie lover, head to the Liberty Theatre on June 3rd for a matinee showing of the timeless classic, E.T. the Extra-Terrestrial. Join us for an afternoon of cinematic magic and let E.T. warm your heart once again. Get your tickets and more information here.

Or immerse yourself in the Labyrinth Live Show. On June 17, put on your gala dress or favorite goblin costume and head back to the Liberty Theatre for a special screening of "Labyrinth" with a live cast. Interact with the cast using props and enjoy an immersive experience of this cult classic film.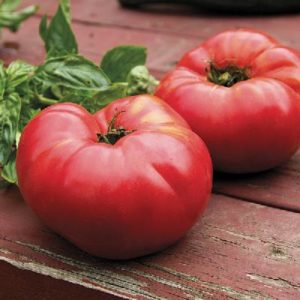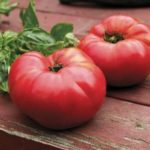 If festivals are more your style, on June 10, take a short drive to Jacksonville for the 38th annual Tomato Fest. From bloody mary contests to car shows and live performances, this festival promises a day filled with tomato-themed fun and entertainment.
Experience live music like the locals do. Visit Fresh by Brookshire's on June 3 from 6-9 pm for a relaxing evening of live music. Enjoy the melodies of The Haggerty's while savoring delicious food and drinks on their wonderful outdoor patio. Fresh by Brookshires has music on their patio most Friday and Saturday evenings in the Summer. Relaxing and fun!
Outdoor Adventures in Tyler
Tyler is blessed with beautiful outdoor spaces where you can connect with nature and have thrilling adventures. Here are a few places you must explore:
Tyler State Park: Experience the wonders of Tyler State Park, located just a short drive from Rosevine Inn. Go hiking or biking along scenic trails, have a picnic by the lake, or rent a canoe and paddle through the calm waters. Don't forget your fishing gear if you're a fishing enthusiast! It's a fantastic place to unwind and immerse yourself in nature's embrace.

Caldwell Zoo: Enroll in day camp at Caldwell Zoo and embark on an exciting animal adventure! You'll encounter a wide variety of fascinating creatures from all around the world. Say hello to lions, giraffes, elephants, and so much more. Don't miss the giraffe feeding experience and the chance to get up close and personal with these gentle giants.
Tyler Rose Garden: Take a stroll at the Tyler Rose Garden, a breathtakingly beautiful sanctuary filled with vibrant roses and other flowers. Enjoy the fragrant scents, capture memorable photos, and relax in the serene atmosphere. It's a perfect spot for a romantic walk or a peaceful family outing.

June 24 a rodeo in town! Cross Brand Cowboy Church presents Bulls, Broncs & Barrels

June 24, 2023 – 7pm FREE to public Concession open

Covered arena (rain or shine we will hold the event) location Cross Brand Cowboy Church FM 2015 Tyler, Texas

Downtown Tyler Delights

Tyler is a vibrant and charming district that offers a range of delightful experiences. Here's what you can't miss:

The Foundry Coffee House: Start your day with a visit to The Foundry Coffee House. They serve delicious coffee, tea, and mouthwatering pastries. It's the perfect spot to relax, catch up with friends, or simply enjoy a good book while savoring your favorite beverage.
Ye Olde City Antique Mall: If you love unique treasures and vintage finds, make sure to explore Ye Olde City Antique Mall. It's a treasure trove of antiques, collectibles, and nostalgic items. You never know what hidden gem you might discover!
Summer Pop Up Market June 24 10-2 Monthly pop up market filled with local vendors! From hand crafted artisan goods to the latest runway styles , our local pop up markets have something for everyone! Shop local art, baked goods, creatives, artisans and boutique shops! Live music! Come for the shopping. Stay for the fun!


Culinary Celebrations

Get ready to indulge in Tyler's culinary delights. Here are a few local favorites:

Visit the Tyler Museum of Art

If you have an appreciation for art, a visit to the Tyler Museum of Art is a must:

Exhibitions: Explore captivating exhibitions showcasing a diverse range of artistic styles and mediums. From contemporary art to traditional masterpieces, the museum offers a glimpse into the world of renowned artists.
Art Activities: Engage in hands-on art activities for all ages. Participate in workshops, art classes, or guided tours to enhance your understanding and creativity.

Arts and Culture Offerings

Tyler's vibrant arts and culture scene offers a variety of experiences for art enthusiasts and history buffs alike. Here are a couple of highlights:

Tyler Civic Theatre: Catch a live performance at the Tyler Civic Theatre. In June, they'll be showcasing the timeless classic "The Sound of Music" and the enchanting musical "Into the Woods, JR." for tickets click here https://tylercivictheatre.com/
The Goodman Museum: Attend the Good Ole' Summertime Tea at Three on June 10 at The Goodman Museum. Indulge in a formal tea experience complete with delectable treats, live entertainment, and the opportunity to explore the museum and its grounds.

We have a wonderful Shakespeare Festival in East Texas. It takes place on the campus of Kilgore Jr. College. Begins on June 29 with "The Comedy of Errors" There is a show every day after that except on Mondays when the Theatre is Dark. Click here for the website calendar and to buy tickets https://www.texasshakespeare.com/purchase-tickets We will feature this more on the next blog

Rose City Airfest

Tickets are

now on sale for the third annual Rose City Airfest benefiting CampV, which organizers say has the biggest lineup of aircraft to date along with a new element to the event. more info click here

https://www.campvtyler.org/rose-city-airfest/

The air show, set for June 30 at Metro Aviation, 2535 Dixie Dr. in Tyler, is the nonprofit veterans services organization's largest fundraiser. Along with an exciting air show, this year's event will also feature a concert to kick off the main event.

Rosevine Inn Comfort and HospitalityWhen you stay at Rosevine Inn, you'll experience comfort and warm hospitality that will make your visit even more memorable. Here's what sets us apart:

Cozy Accommodations: Our rooms are designed to provide you with a comfortable and relaxing retreat. Each room is tastefully decorated, equipped with modern amenities, and offers a cozy ambiance that will make you feel right at home.
Delicious Breakfast: Start your day with a delicious homemade breakfast prepared with love. We offer a variety of options to cater to different tastes and dietary needs, ensuring everyone in your party will walk away happy and well-fed.
Friendly Staff: Our dedicated staff is here to ensure your stay is comfortable and enjoyable. From providing local recommendations to assisting with any needs you may have, we're always ready to go the extra mile to make you feel welcome and taken care of.
Convenient Location: Rosevine Inn is strategically located near all the exciting events and attractions in the area. Whether you're attending a festival, exploring the outdoors, or indulging in downtown delights, you'll find that our inn offers easy access to all the fun.
Charming Atmosphere: Experience the charm and coziness of our inn. The rustic decor, inviting common areas, and tranquil gardens create a warm and welcoming ambiance that will make your stay truly special.
Affordable Rates: We believe that a memorable vacation shouldn't break the bank. Our rates are affordable, allowing you to enjoy comfortable accommodations and exceptional hospitality without exceeding your budget
Affordable Extended Stay Accommodations: We offer very nice and reasonable rooms and suites for most every need for those looking for long-term housing.
Don't miss out on the opportunity to have the best time during your visit to Tyler. Book your stay at Rosevine Inn and enjoy the convenience of being close to all the area events and attractions. Whether you're seeking outdoor adventures, downtown delights, or simply a cozy and comfortable retreat, we have it all. Contact us today to reserve your room and get ready for an unforgettable experience! For now this is your innkeeper signing off! Check back often for new information.