Welcome to the Rosevine Inn blog, your guide to the exciting events and activities happening in the Tyler area. As we gear up to celebrate America's 247th birthday, the Rosevine Inn invites you to join us in commemorating this special occasion.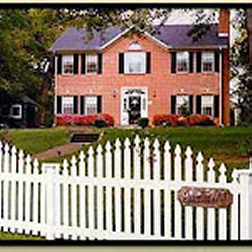 Why make Rosevine Inn your Independence Day destination? Nestled on spacious grounds with the charm of a 1930s vintage home, our bed and breakfast provides a comfortable and relaxing retreat for both locals and visitors alike. We're proud to offer a unique blend of history and modern amenities. Let us be your summer retreat as you explore all that Tyler has to offer.
Independence Day Activities
Celebrate Independence Day with a bang as Tyler comes alive with a range of festive activities. From captivating live performances to dazzling fireworks displays, there's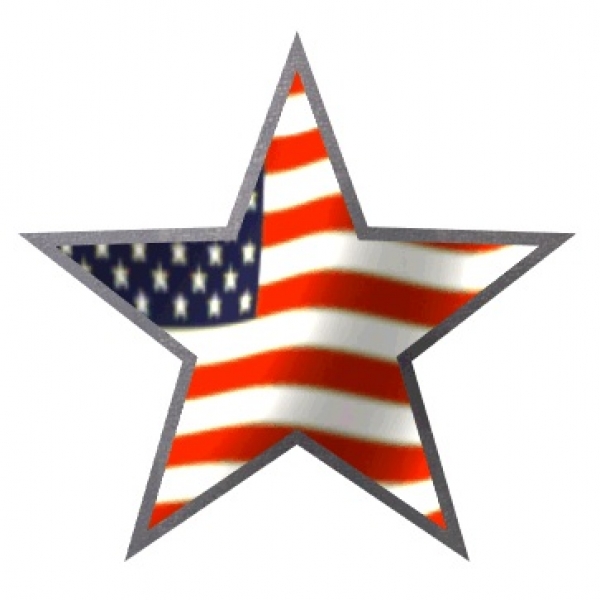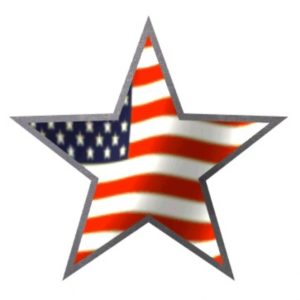 something for everyone to enjoy. Let's dive into the exciting events happening around the area.
Canton Weekend (June 29 – July 2): Kick off the Independence Day festivities with the lively Canton Weekend, filled with local vendors, food trucks, and a vibrant atmosphere.
Rose City Airfest (June 30): Experience the thrill of aviation at Tyler's airport as the Rose City Airfest takes flight in celebration of America, featuring stunning aerial displays and family-friendly activities.
Fireworks and Festivals
Get ready for a dazzling display of fireworks and vibrant festivals as Tyler lights up the sky to celebrate Independence Day. Here are some must-visit events that will leave you in awe:
Sporting Events
Join in the active spirit of the season with exhilarating sporting events in the Tyler area. Lace up your running shoes or cheer on the participants as they strive for victory:
6th Annual Freedom Fighter 5K & Lil' Firecracker Kids Dash (July 4): Start your Independence Day morning with a burst of energy at the Freedom Fighter 5K & Lil' Firecracker Kids Dash. Sponsored by CHRISTUS Orthopedics & Sports Medicine Institute, this patriotic and family-friendly event invites participants of all ages to run or walk in support of a great cause. Come together as a community and experience the joy of this festive race!
Art and Culture
Immerse yourself in the vibrant art and culture scene of Tyler during your stay at the Rosevine Inn. Explore captivating exhibitions and performances that showcase the talent and creativity of local artists. Here are some notable events happening this month:
Observations: Works by Melissa W. Miller at The Tyler Museum of Art: Delve into the world of renowned Texas artist Melissa W. Miller at the Tyler Museum of Art. This exhibition focuses on Miller's works, highlighting her observations surrounding environmental events and the interplay between nature and human interaction. Take a stroll through the gallery and let the art inspire your own observations.
Texas Shakespeare Festival at Kilgore Jr. College: Embark on a theatrical journey at the Texas Shakespeare Festival held on the campus of Kilgore Jr. College. From June 29 to July 30, immerse yourself in the magic of live performances. The season opens with "The Comedy of Errors" and continues with a captivating show each day, offering a delightful experience for theater enthusiasts of all ages.
Into the Woods at Tyler Civic Theatre (June 30 – July 1): Immerse yourself in a whimsical journey as the Tyler Civic Theatre presents the Tony Award-winning musical, "Into the Woods," featuring beloved fairytale characters and captivating performances.
Footloose at Tyler Civic Theatre (July 21 – August 6): Get ready to dance to the beat of "Footloose" at Tyler Civic Theatre, a high-energy musical celebrating the power of youth and the joy of self-expression.
Markets and Culinary Delights
Tyler is a haven for food enthusiasts and those seeking unique shopping experiences. Discover the local flavors and indulge in delightful culinary offerings while exploring the vibrant markets in the area. Here are a couple of exciting markets to visit during your stay:
Tyler Night Market (July 15): Beat the summer heat and join us for the Tyler Night Market on July 15th from 4 pm to 8 pm. Experience a charming market atmosphere featuring your favorite local boutiques, artisan goods, and delightful finds. With a variety of vendors showcasing their creations, you're sure to discover something special.
Mosaic Market (July 29): Mark your calendars for the Mosaic Market, held on the final Saturday of the month. This lively market is a perfect blend of music, shopping, and mimosas! Browse through an array of delectable baked goods, pastries, and artisanal treats while enjoying the vibrant ambiance. True Vine Brewing Company will also be present, adding its unique touch to the market experience.
Indulge your taste buds and shop for one-of-a-kind treasures while immersing yourself in the lively atmosphere of these markets. At the Rosevine Inn, we provide a comfortable retreat where you can unwind after a day of culinary delights and unique shopping experiences.
Outdoor Adventures
Experience the natural beauty and outdoor adventures that await you in Tyler and its surroundings. From serene lakes to scenic trails, there's something for every nature enthusiast. Here are a few outdoor activities to add to your itinerary:
Explore Tyler's Lakes: Take advantage of the summer weather and head to the picturesque lakes around Tyler. Witness stunning fireworks displays on July 1st at both Lake Palestine's Independence Day Festival at Bella Vista and Lake Tyler Marina's 4th of July Weekend Blowout Party. Bask in the beauty of the lakes and enjoy the festivities with your loved ones.
Hike and Bike: Discover the lush greenery and tranquil trails at Tyler State Park or the breathtaking beauty of the Tyler Rose Garden. Lace up your hiking boots or rent a bike to explore the scenic landscapes and immerse yourself in the serenity of nature.
Golfing Getaway: Tee off at one of Tyler's renowned golf courses and indulge in a relaxing day on the greens. With various courses catering to all skill levels, golf enthusiasts can enjoy a round amidst the natural beauty and rolling hills of East Texas.
After a day of adventure, return to our cozy bed and breakfast, where you can unwind and share your stories while surrounded by the comforts of home.
Wine Tasting Experiences
Savor the flavors of East Texas as you embark on a wine-tasting journey. The Tyler area boasts several wineries where you can indulge in exquisite wines and immerse yourself in the vineyard ambiance. This month, you won't want to miss the Food + Wine Experience at Kiepersol.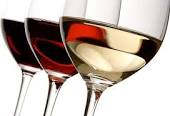 Treat your senses to the magic that happens when food and wine perfectly complement each other. Visit Kiepersol, located just south of Tyler, and embark on a culinary adventure. Discover the artistry behind each bottle of Kiepersol wine as you savor six delicious wine pairings with delectable culinary offerings. This experience will challenge your perceptions, elevate your palate, and leave you with a newfound appreciation for the winemaker's craft.
Extended-Stay and Real Estate Assistance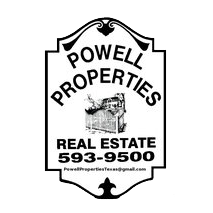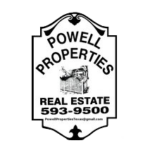 Planning to extend your stay or considering a move to the Tyler area? Look no further! The Rosevine Inn offers extended-stay lodging options to make your transition seamless and comfortable. Whether you're in need of short-term rental properties or a cozy home-away-from-home, our innkeeper, Bert, can assist you.
Additionally, if you're looking to buy or sell property in Tyler, Powell Properties Real Estate, in collaboration with the innkeeper, can provide expert guidance and personalized service to meet your real estate needs.
At the Rosevine Inn, we strive to go the extra mile in ensuring your stay is enjoyable and stress-free. Let us be your trusted partner in making the most of your time in East Texas. So, pack your bags and come join us at the Rosevine Inn, where we'll be your home away from home during your Tyler getaway.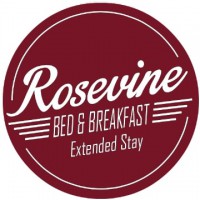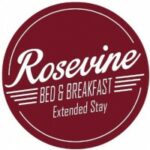 Come see us soon and let us help you rest and relax! Enoy our games in the backyard. Drink a glass of win in the treehouse in the evening. You will Love It!
See you Soon!!