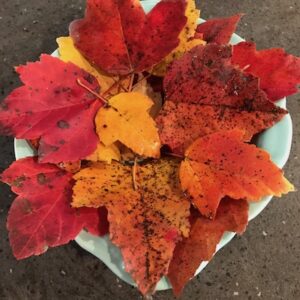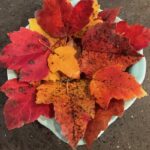 As the crisp autumn breeze begins to sweep through Tyler, Texas, we're thrilled to share a host of exciting events and activities happening in the area. From family-friendly pumpkin patches to thrilling live performances, October promises to be a month filled with fun and adventure.
Community Spotlight – Lanes Chapel 9th Annual Pumpkin Patch
Location: Lanes Chapel Global Methodist Church, 8720 Old Jacksonville Hwy, Tyler, Texas
Dates: September 23 – October 31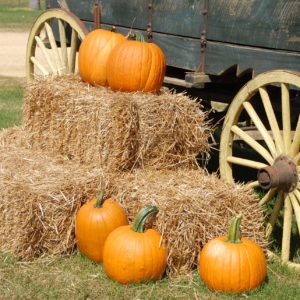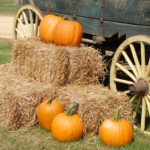 Details: It's pumpkin season! Join community members at Lanes Chapel for their 9th Annual Pumpkin Patch. Not only can you find the perfect pumpkin for your doorstep, but you can also enjoy free train rides and games for the kids. This year, they've added brand new photo ops, making it the ideal backdrop for showing off your costumes. What's more, every pumpkin purchase supports vital outreach ministries, making it a win-win for the community. Bring your family, friends, and neighbors for a wonderful fun-filled experience.
Outdoor Adventures – First Saturday Hike at Tyler State Park
Date: October 7
Time: 9:00 a.m.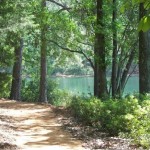 Meeting Point: Adjacent to the Camp Store, Tyler State Park
Details: Get ready for an outdoor adventure! Join us for our "First Saturday Hike" at Tyler State Park. This guided hike is perfect for nature enthusiasts and families alike. Groups decide together which of the park's scenic trails to explore. Guides encourage participants to arrive a bit earlier than 9 a.m. to ensure you have enough time to go through the gates, register, and pay the $6.00 park entry fee (unless you have a state park annual pass). Remember to bring plenty of water, bug repellent, and sunscreen for a comfortable and enjoyable hike.
Arts and Culture – The Barricade Boys
Date: October 5
Location: UT Tyler Cowan Center
Details: Prepare to be entertained by "The Barricade Boys" at the UT Tyler Cowan Center. These four talented performers are taking the world by storm with their electrifying show, featuring songs from Les Misérables, the Jersey Boys, and more. It's a musical journey like no other, blending pop, rock, swing, and Motown hits. Secure your tickets for a night of unforgettable music and entertainment. For more details and ticket information, click here.
Solar Eclipse 2023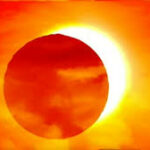 October 14 10:25 am until 1:32 pm CLICK ON THIS LINK FOR MORE INFORMATION https://eclipse2024.org/2023eclipse/eclipse-cities/city/41354.html
We have glasses for you to use at Rosevine Inn!!
The Edom Art Festival
Date: October 14-15
Location: Edom, Texas
Details: Discover the unique charm of the Edom Art Festival. Visitors can relish the ambiance and flavor of this art festival in the meadow behind the artists' studios in Edom. Enjoy conversations with exhibiting artists, shop for a variety of one-of-a-kind art pieces, including jewelry, pottery, photography, sculpture, and more. There's something for everyone, from clothing to paintings and even demonstrations by skilled artisans. Find more information on their official website.
Community Spotlight – Vintage & Company Fall Barn Event
Date: October 11-13
Location: Vintage & Company Barn, just West of Tyler, 11968 SH 64
Details: Pumpkins, Football, and BARN SALES! Vintage & Company welcomes you to its 17th annual Fall Barn Event. The barn and tents will overflow with unique, handpicked treasures, creating a one-of-a-kind shopping experience. The festivities kick off with an Early Bird Sale on October 11th from 2-7 pm, where, for a $10 fee, you can get first dibs on one-of-a-kind items. This fall, the $10 proceeds go to support KVNE/KGLY radio stations. The event continues on October 12th and 13th from 9 am – 6 pm and October 14th from 9 am – 4 pm, with free admission on all three days. This family-friendly event offers assistance with loading your purchases, but be sure to bring your own blankets and straps. For more information, visit here.
Entertainment – 6th Annual Vino for Vets Fundraiser
Date: October 12, 6:00 pm
Location: Venue One Eleven, 111 East Erwin Street, Tyler, Texas
Details: Raise your glass for a great cause at the 6th Annual Vino for Vets Fundraiser! This wine-tasting competition and silent auction promises an evening of light appetizers, live music, and door prizes. Doors open at 6 p.m., and attendees will have the opportunity to vote on the recipient of 100% of the event's proceeds. Tickets for this event can be found here.
Live Performances – Craig Morgan: God, Family & Country
Date: October 12
Location: Cowan Center, Tyler, Texas
Details: Get ready for for a memorable evening with multi-faceted entertainer Craig Morgan at the Cowan Center. Known for his chart-topping country hits and his patriotic spirit, Craig Morgan has served our country for seventeen years in the Army and Army Reserves. Last fall, he released his gripping memoir, "God, Family, Country." Don't miss this opportunity to see him live in concert. For more information and ticket details, visit here.
Shopping Extravaganza – Tyler Nutcracker Market – Hollydays Extravaganza
Date: October 13, 10:00 am – 5:00 pm
Location: Oil Palace, 10408 State Highway 64 E, Tyler

Details: Christmas comes early at the Tyler Nutcracker Market – Hollydays Extravaganza! Get a head start on your holiday shopping while supporting local small businesses. Browse through a wide variety of offerings, including women's and children's boutique clothing, home and holiday decor, gourmet food items, handmade and fashion jewelry, and much more. Entry is $5 in cash, with free entry for teachers, military personnel, first responders (with ID), and children. Visit the Oil Palace and kick off your holiday shopping in style.
Local Fun – Lindale Area Chamber of Commerce Countryfest
Date: October 14, 9:00 am – 4:00 pm
Location: Lindale, Texas (Various Locations)
Details: Don't miss the Lindale Area Chamber of Commerce Countryfest, a fantastic, family-friendly, absolutely free event! The day kicks off with the Harvest Hustle 5K, followed by live performances from local studios and adult and kids karaoke on The Cannery Stage. Stroll through arts and craft booths, enjoy delicious food, explore the Crossroads Classic Car, Truck, Jeep & Bike Show, and bid on auction items at the Kiwanis Auction. Children will have a blast with petting zoos, pony rides, inflatable attractions, carnival games, art projects, axe throwing, and much more. Find more details here.
Music and Entertainment – Rose City Music Festival
Date: October 14
Location: The Brick Streets, Tyler, Texas
Details: Experience the Rose City Music Festival featuring performances by Whiskey Myers and Ludacris on The Brick Streets of Tyler. This music festival promises to be a highlight of the season, with an exciting lineup and vibrant atmosphere. Secure your tickets here and find more details on the official website.
Comedy Night – A Time to Laugh with Comedian Nazareth
Date: October 14
Location: Cross Brand Cowboy Church, 11915 FM 2015, Tyler
Details: Enjoy an evening of hilariously clean comedy with award-winning Comedian Nazareth. This event also features TikTok sensation comedian Christian McCartney. It's a perfect opportunity for the whole family to come together and share a good laugh. Get your tickets here.
Tyler's Iconic Event – Texas Rose Festival
Date: October 19-22

Location: Tyler Rose Garden, Tyler, Texas
Details: Tyler's iconic Texas Rose Festival returns, promising a weekend filled with heritage and tradition. The festival showcases enchanting ceremonial events, including the Queen's Coronation, Ribbon Cutting and Rose Presentation, the Queen's Tea, and the Rose Parade. All of this unfolds against the backdrop of Tyler's stunning rose gardens. Explore the festival's brochure for a complete schedule of events and activities here.
Sip and Savor – Fall Piney Woods Wine Festival
Date: October 20-21
Location: Picker's Pavilion at Blackberry Square, Lindale, Texas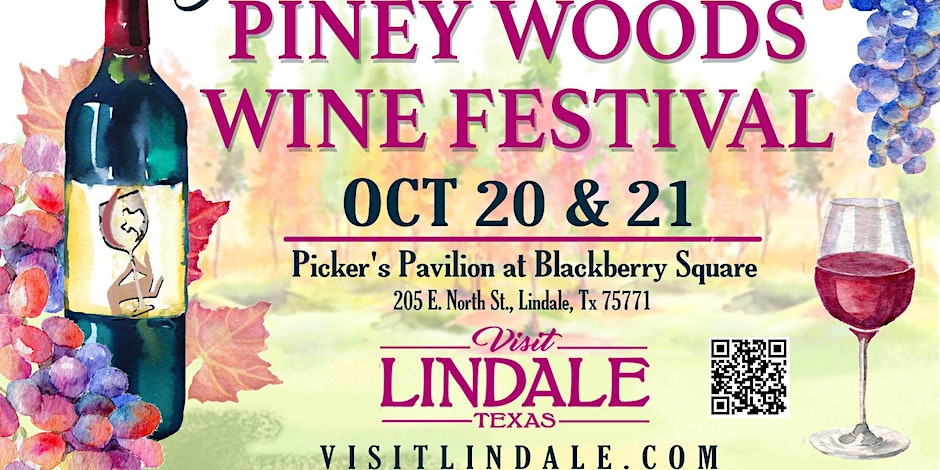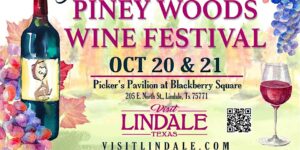 Details: The City of Lindale invites you to the Fall Piney Woods Wine Festival. Visit the award-winning wineries of the Piney Woods Wine Trail in one convenient location. Enjoy $1 wine tastings, live music, artisan and gift vendors, food trucks, and even a VIP experience. Stay updated on announcements and details by following them on Facebook and Instagram @VisitLindaleTX. Get your tickets here.
Haunting Fun – Haunted Waters Car Wash at Precision Express Car Wash
Dates: October 20, 21, 27, and 28, 8:00 pm – 11:00 pm
Location: Precision Express Car Wash, Lindale, Texas
Details: Experience the Haunted Waters Car Wash, but only on four special nights in October! Drive through a tunnel of terror for a thrilling, family-friendly event. Ghouls and goblins will haunt you as you pass through the foggy abyss. Kids can even trick or treat from the safety of their vehicles. Entry is $25 per car, and it's a fundraiser benefiting the Lindale High School Lindale Eagle Bass Team.
Unique Event – Oakwood in October
Date: October 21, Tours start at 5:00 pm and 7:00 pm
Location: Oakwood Cemetery, Tyler, Texas
Details: Immerse yourself in the rich history of Oakwood Cemetery during the Oakwood in October event. Follow a guide to visit gravesites of historical figures on tours that begin every 10 minutes. Admission is $10 per person, with no charge for children under 12 (accompanied by a parent or guardian). Discover the stories and history of Tyler through this unique and educational experience.
Halloween Fun-Prepare to be Scared Corpse Grove The Wicked Playground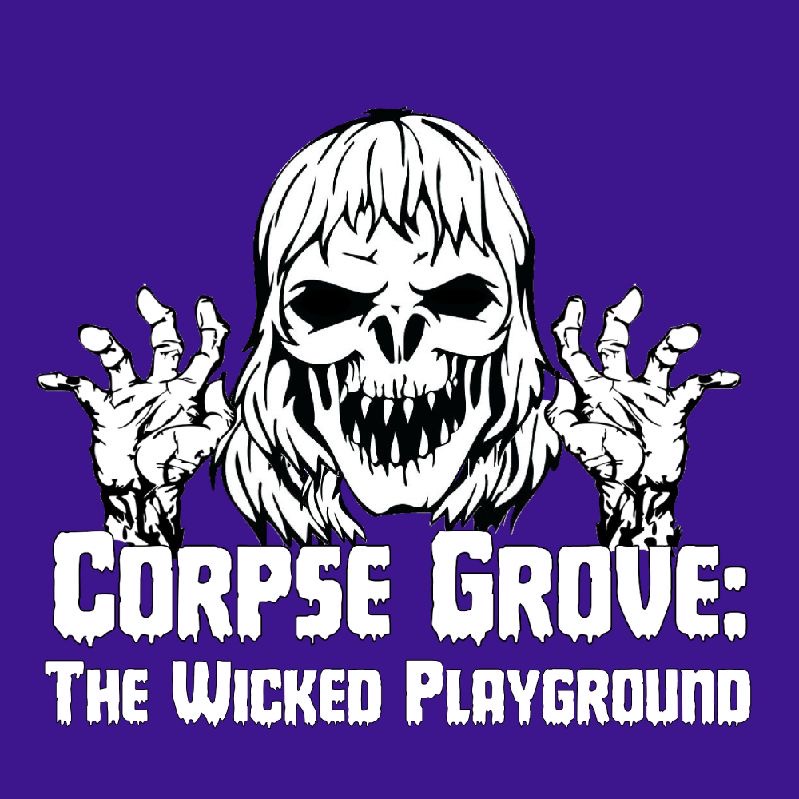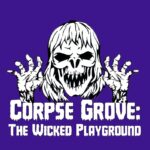 October 1, 7, 8, 13, 14, 15, 20, 21, 22, 27, 28, 29, 30, 31
Opens at 7:30 PM Corpse Grove: The Wicked Playground is an over 1/2 mile-long Halloween trail with multiple scenes of fright to terrorize even the toughest of the tough! Each scene is unique and new scenes are added each year. Come play with the Lady in White…it's her playground and we're just scaring in it… On Saturdays, VIPs will not only enjoy the Haunt, but go for a real Ghost Hunt on the grounds with a professional paranormal team and Special Guest Ghost Hunters! Snack and drink included as well. Parents strongly cautioned for very young children for more info click here https://www.thescarefactor.com/haunted-house-directory/texas/corpse-grove-the-wicked-playground/
Fright Flix Classic Spooky Movies at Times Square Cinema Every Friday in October!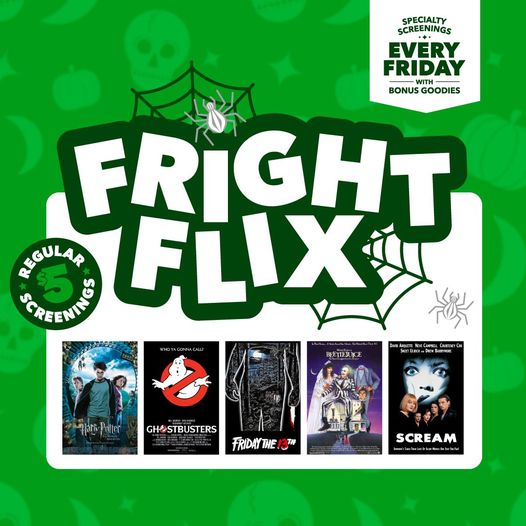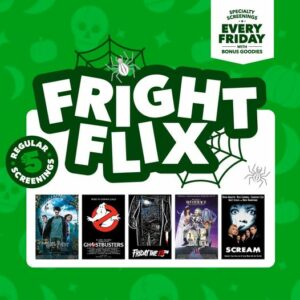 For more info click here https://tylermovies.com/frightflix/
Live in Concert – Brandon Lake: Coat of Many Colors Tour
Date: October 26
Location: Green Acres Baptist Church, Tyler, TexasDetails: Brandon Lake's "Coat of

Many Colors Tour" is coming to Green Acres Baptist Church. This tour celebrates the release of his latest album of the same name. Special guest Benjamin William Hastings will join for an unforgettable night of worship music. Get your tickets here.
Your Reservation for Making Memories
We hope you'll seize the opportunity to savor the beauty of this season and soak up the vibrant spirit of our community. Whether you're enjoying the Texas Rose Festival's timeless elegance, sipping fine wines at the Fall Piney Woods Wine Festival, or sharing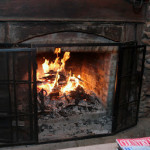 laughter at a comedy night, there's something for everyone to cherish.
And while you're partaking in these fantastic events, don't forget to book your stay at the Rosevine Inn. Our charming bed and breakfast is the perfect haven for your Tyler adventures. Relax in our cozy rooms, savor delicious breakfasts, and experience the warm hospitality that keeps our guests returning. Give us a call at 903-592-2221 or click here to book online. We will have the fires burning nightly!