Innkeeper Rose Vine Inn Bed & Breakfast
Welcome to 2011!! A New Year. Make a resolution now to visit East Texas several times this year. There is so much to do and see. Rosevine Inn Bed and Breakfast is the perfect place for you to stay while discovering the area. Check out this blog often for the information you need to make your plans. We try to publish twice a month and let YOU know the "scoop" on events and happenings. CANTON TRADE DAYS happens every first Monday weekend. Lots to see and buy. Music is prevalent in the area so subscribe and be in the know!! No charge to see this blog!
December 30 thru January 2, 2011

What started more than a century ago as a flea market, has become home to some of the most exciting, cutting-edge home furnishings, antiques and collectibles that can be found anywhere. Over the past 150 years, lots of things have changed in the Original First Monday Park; but, the genuine, down-home human relationship between vendors and shoppers is the reason people keeping coming back. This is a place where you can slow down, visit and ask questions, talk to collectors and antique dealers, and meet the artists and craftsmen who create one-of-a kind items.
The world's largest outdoor trade days takes place Thursday through Sunday before the first Monday of every month in Canton, Texas. Every month, thousands of vendors from across the country turn this friendly East Texas community into a shopper's paradise where you can find the rare antiques and collectibles, furniture, fine home decor, arts and crafts, clothing, jewelry, tools, produce, and much more. Make plans now to come to Canton and enjoy the First Monday shopping experience.
Every time we feature First Monday this year we will give you some different information that you may need to make your shopping experience more enjoyable!.
Every Thursday at CAFE TAZZA there are local artists showing their works and musicians performing for you. Check them out at http://www.caffetazza.net/http://www.caffetazza.net/Art_Music_Series.html
East Texas Wedding Extravaganza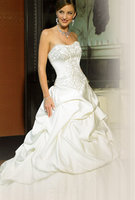 2011 Bridal Expo
JANUARY 9  12 noon
The East Texas Wedding Extravaganza is the bridal event of East Texas not to be missed! Our bridal shows are not the typical show, it's an event! The Wedding Extravaganza is a trendy, out of the box experience.
We offer brides what they are looking for innovative ideas, creative alternatives and the classic traditional. Our fashion shows are New York style runway, fun and high energy. You'll find no other bridal fashion show like it in East Texas.
We'll put you in direct contact with the wedding specialists you are looking for and vendors you never even thought of! Our event offers you a showcase of amazing ideas, fabulous prizes and a wonderful experience. We invite you attend, have fun, be inspired and find all that will make that special day your personal special day!
AND/OR
Maybe HE can do this while you are at the bridal show!!
71st East Texas Golden Gloves Tournament
The Road to the Top Starts Here
Jan.7 thru Jan 9
It is time once again for the East Texas Golden Gloves Tournament. This year will mark the 71st Annual Tournament, sponsored by The East Texas Golden Gloves Association, a non-profit corporation.
This year we are excited to be hosting the tournament at The University of Texas at Tyler Louise Herrington Patriot Center.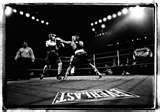 Boxing in the local area continues to grow and so does the talent. We have an opportunity to send more
athletes to compete at the state level this year. Golden Gloves is one of only three avenues that a boxer follows to make the USA Olympic Boxing Team. The East Texas Golden Gloves Association was proud to have Luis Yanez, from Texas, make and compete in the 2008 Beijing Olympics. Our athletes have been working hard to train and try to make the 2012 Olympic Team.
This year with the local talent, we are hoping to have someone from East Texas to compete at the national level.
Gates Open: 6:00PM
Bouts Start: 7:00PM    Featured Announcer: Mike Alzamora
Valet Parking: Available in the Front
Admission $10.00   Reserved $20.00
Ringside $25.00    Tables $250.00
easttexasboxing.org   Sanctioned by Southwestern Association of USA Boxing
Sanction Number 1126003
An Evening with John Landau
Thursday, January 13th, 2011 @ 7:30pm at the Cowan Center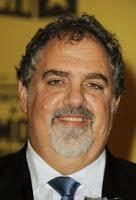 With the distinction of having produced the two highest grossing movies of all time – Avatar and Titanic – JON LANDAU is considered one of the most successful film producers in Hollywood. The winner of an Academy Award and two Golden Globes has repeatedly demonstrated an ability to oversee and deliver major motion pictures. The combination of his thorough understanding of the most complex state-of-the-art visual effects technologies, his experience working hand-in-hand with the highest caliber of creative talent, and his ability to motivate people have all enabled him to play a significant role in numerous major motion pictures. In addition to Avatar and Titanic, JON LANDAU produced Steven Soderbergh's Solaris and co-produced Warren Beatty's Dick Tracy and Honey, I Shrunk the Kids.
Just in time for the Kids and Kids at Heart!
ETSO Concert: Disney in Concert
Saturday January 15 @  2 and 7:30 pm
The East Texas Symphony Orchestra presents an evening of music from the films of Walt Disney. Per Brevig and the orchestra will be joined by a quartet of guest vocalists for music from "The Little Mermaid," "The Lion King," "Mary Poppins" and much more.
Throughout the performance, video clips and artwork from the Disney Studios will be projected above the orchestra. Tickets range from $10 to $55.
They are available through the UT Tyler Cowan Center Box Office, 903.566.7424, or online at www.ETSO.org.
Load up your kids and stay with us! They will really enjoy hearing this.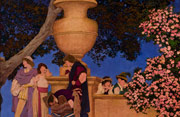 The Cornish Art Colony    Giants of the Gilded Age
A joint exhibition by the TMA and the Parrish House Museum in New Hampshire featuring works by such celebrated artists as Maxfield Parrish & Frederic Remington.
Exhibition admission is $7 for adults, $5 for students and seniors, children under 12 free.
Exhibit will occur every week on Tuesday, Wednesday, Thursday, Friday and Saturday from 10 am – 5 pm, beginning January 18, 2011 through April 17, 2011.
January 8 and 15 another FUN venue for the kids
TRAILS TO TROUT KID'S FISHING EVENT

Sponsored by Texas Parks and Wildlife at The Nature Center in Tyler,                   11810 FM 848            phone 903-566-1615 2,000 trout and channel catfish stocked to provide a free fishing opportunity for kids and their adult fishing mentors. Bring your own bait and equipment. No license required.
OR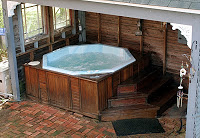 Of course you can come and visit us at THE ROSEVINE INN and just cozy up the fireplaces with your honey. Our cats love to sit in your lap and purrrr, too. The Hot Tub is ready for you to relax in, too. So come on over and stay with us. It is a great getaway.
Until next time Innkeeper Becca signing off!!