Innkeeper Rose Vine Inn Bed & Breakfast
Wow it is already August. Has it been hot enough for you? Well, things are cool at The Rosevine Inn!! Come rest and relax with us before school starts. We will let you know what is going on in the area. In this blog we will feature museums and some of our regions great parks so you can plan your time here.
BASEBALL IN EASTTEXAS!!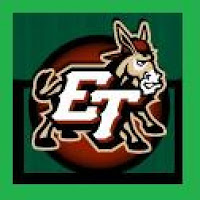 2011 East Texas Pumpjacks Season gets underway.
Tickets:
Grandstand (General Admission) $5.00
Grandstand – Child/Senior $4.00
Upper Box Seat $8.00
Lower Box Seat $10.00
07/28/2011 7:05 PM Brazos Valley Bombers
07/29/2011 7:05 PM Coppell Copperheads
07/30/2011 7:05 PM Coppell Copperheads
08/03/2011 7:05 PM Acadiana Cane Cutters
08/04/2011 7:05 PM Acadian
08/08/2011 7:05 PM Brazos Valley Bomber
08/09/2011 7:05 PM Brazos Valley Bombers
COOL OFF DURING THE DAYTyler Public Swimming Pools
The Tyler Parks and Recreation Department is celebrating the beginning of summer and opening Woldert Pool and Sprayground and Fun Forest Pool.
Both pools will be open now through Aug. 13 and will have trained lifeguards on duty. Before they are allowed to enter the pool, all children under the age of 18 must be registered with the pool manager by their parent or legal guardian.
Fun Forest Pool is located at 900 N. Glenwood Blvd. Admission is free
DO NOT FORGET ABOUT THESE FUN THINGS AT THE END OF JULY GOING INTO AUGUST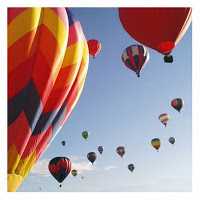 34th Annual Great Texas Balloon Race
•Friday, July 29th, 2011 @ 8:00am
•Saturday, July 30th, 2011 @ 8:00am
•Sunday, July 31st, 2011 @ 8:00am
It's a world class event attracting the very best competitive pilots from across the United States and the world.
Balloon Glows on Friday and Saturday night entertain crowds with an awesome display of color and excitement. One of the most popular things to do at the event as the public is able to get up close and watch how balloons are inflated and operate.
Live Concerts in the afternoon and evening both Friday and Saturday always feature an entertaining band as the headliner. Local and regional bands play during the day.
AND
CANTON TRADE DAYS
July 28 thru August 1, 2011
Dress cool and shop til you drop at Canton Trade Days !!!
Frankie Beverly & Maze with Fantasia
•Sunday, August 7th, 2011 @ 6:00pm – 11:00pm
EPIC ENTERPRISES PRESENTS
A Night to Remember
Featuring the Legendary Frankie Beverly & Maze & American Idol winner Fantasia!
The Oil Palace – Tyler, Tx
Sunday August 7, 2011 @ 6:00pm
Ticket Prices:   $37.00 -$100.00
Black Tie Bingo Gala   What a great Fundraiser–Join us
•Saturday, August 13th, 2011 @ 6:30pm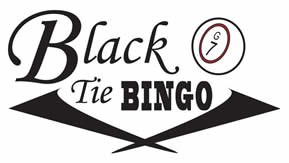 Heart of Tyler's Third Annual Black Tie Bingo Gala!
Social hour: 6:30 p.m. – 7:30 p.m.
Bingo games begin promptly at 7:45 p.m.
Enjoy great "high stakes" bingo games, fellowship, spirits, hors d'oeuvres and great laughs in a circus atmosphere!
All proceeds benefit Heart of Tyler, Inc. Tyler's only non-profit organization completely devoted to downtown revitalization.
Tickets: $100 per person
Please RSVP to: bingo @tylertexas.com
Purchase online at:   http://www.heartoftyler.com/
or call at (903) 593-5905
NOW FOR OUR FEATURES!!
Tyler and Area Museums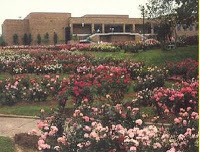 Rose Museum. Tyler. Tyler is known to many as the "Rose Capital of America." This museum covers the history of how that came to be. Exhibits include artifacts from the Tyler Rose Festival back to 1935 and a look at the rose industry and its continued growth in the area. More than 500 varieties of roses bloom in season. 420 Rose Park, 903.597.3130, www.texasrosefestival.com/museum.
Smith County Historical Society's Museum & Archives. Tyler. Included in the National Register of Historic Places, the 1904 Carnegie Library building today serves as the society's museum and archives. Exhibits feature artifacts reflecting Smith County's historic, social, and economic culture including the Indian, Republic of Texas, Civil War, and 20th Century eras. 10 a.m.-4 p.m. Tuesday-Saturday. Archives open 1 p.m.-4 p.m., Wednesday. 125 S. College, 903.592.5993. http://www.smithcountyhistory.org/.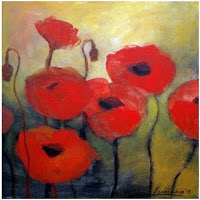 Tyler Museum of Art. Tyler. Contains more than 600 pieces in its permanent collection, concentrating on local artists from the 19th and 20th century. Also works from Dutch painters from the 16th and 17th centuries, and a regularly changing series of traveling exhibits. 1300 S. Mahon, 903.595.1001  http://www.tylermuseum.org/
Brookshire's World of Wildlife Museum and Country Store. More than 250 mounted examples of wildlife and a replica 1920s grocery store. Tuesday-Saturday 9 a.m.-noon and 1-5 p.m. 1600 WSW Loop 323, 903.534.2169. http://www.brookshires.com/
Cherokee Chief Bowles Battle of the Neches. Site of the last battle between the Cherokee Indians and the Texas military. Chief Bowles was killed along with hundreds of others in the Battle of the Neches in 1839. Marker 3 miles north of Redland off SH 64. www.paulridenour.com/bowles.htm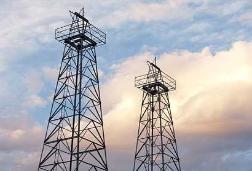 East Texas Oil Museum. Kilgore. Authentic re-creation of oil discovery and production in the early 1930s from the largest oil field inside U.S. boundaries. Relive the East Texas oil boom days in the life-size Boom Town USA exhibit.. Tuesday-Saturday 9 a.m.-4 p.m., Sunday 2-5 p.m. U.S. Hwy. 259 at Ross St. at Kilgore College. 903.983.8295, http://www.easttexasoilmuseum.com/ , info@easttexasoilmuseum.com
Goodman Museum. Tyler. Brings the past to life with original furnishings, photographs, and memorabilia dating from the mid 1800s. Tuesday-Friday 10 a.m.-4 p.m., Saturday 1-4 p.m. 624 N. Broadway, 903.597.5304, www.cityoftyler.org/Default.aspx?tabid=308.

Historic Aviation Memorial Museum. Tyler. Dedicated to the preservation of aviation history dating from the early 1800's to today's jet age. Hours of operation are Wednesday through Saturday, 10 a.m. to 5 p.m. and Sunday from 1 p.m. to 5 p.m. Outside the museum on the airport ramp, one can walk around 10 airplanes that have been restored for static display. Four additional airplanes are under restoration at the hanger facilities on Dixie Dr. The museum is run by volunteers and donations from supporters. Visitors will be delighted with the history within the museum and the knowledge of the volunteer docents. Admission is $5 for adults, $4 for active military, $3 for teens 13-17 years, and children 12 and under are free. Groups are welcome, but will need to call for reservations. Located in the old north airport terminal building at Tyler Pounds Regional Airport, 150 Airport Dr. 903-526-1945,   http://www.tylerhamm.org/.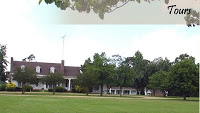 Roseland Plantation. Ben Wheeler. Registered Texas State Historical Landmark includes chapel, ballroom, and bed and breakfast made available for weddings and parties. Grand antebellum home built in 1854 for a cotton plantation. Tours, available daily by reservation, include five plantation buildings and takes approximately one hour. 2601 Hwy 64, 903.849.5553, http://www.roselandplantation.com/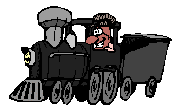 Cotton Belt Depot. Tyler. Built in 1905 and began serving passengers on the Cotton Belt Line in 1907. In addition to touring this historic building, visitors can see The Bragg Model Train Collection on permanent display at the depot. Monday-Friday, 9 a.m.-4 p.m. 210 E. Oakwood, 903.533.8057, www.texasescapes.com/AllThingsHistorical/Tyler-Depot-BB1005.htm.
NOW A FEW AREA PARKS!!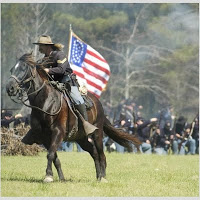 Camp Ford. Tyler. Largest Confederate prisoner of war camp west of the Mississippi River during the American Civil War. Now a public park managed by the Smith County Historical Society, features a kiosk with extensive graphics detailing the history of the camp, a walking trail with interpretive signage, a reconstruction of a POW cabin, and picnic facilities. Open daily dawn to dusk. Hwy 271, 903.592.5993, http://www.campford.org/
Lake Hawkins. Hawkins. 776-acre lake with largemouth bass, black and white crappie as predominant species. On Little Sandy Creek, a tributary of the Sabine River, in Wood County 4 miles northwest of Hawkins. 903.857.2311, www.tpwd.state.tx.us/fishboat/fish/recreational/lakes/Hawkins.   There is also a really good Italian restaurant on this lake–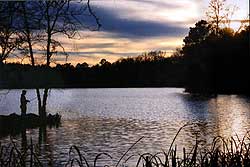 Lake Palestine. Fishing, boat ramps. Off Texas State Route 31. www.tpwd.state.tx.us/fishboat/fish/recreational/lakes/Palestine
Tyler State Park. Tyler. Camping, boating, swimming, hiking, canoe and paddleboat rental. 985-acre park around a spring-fed lake. 789 Park Road 16, 903.597.5338, www.tpwd.state.tx.us/park/tyler
AND THEN WE HAVE ALL KINDS OF
MUSIC VENUES ALL MONTH LONG
So that is the news for August. Come visit us at The Rosevine Inn Bed and Breakfast and enjoy any  or all of the great things to do in our area. Stay cool,
Until next time    Innkeeper Becca signing off!!