Innkeeper
Rose Vine Inn Bed & Breakfast
The Dog days of Summer are here!!
Back to school at the end of the month and looking ahead to cooler days!
We will attempt to blog on happenings in Tyler in August and most of September-as this innkeeper takes her vacation about this time of year!!
We hope everyone that reads this has also taken or is looking forward to their vacation of 2015. It is necessary to kick back and relax every once in awhile.
Hey-IDEA-A get-away to The Rosevine Inn Bed and Breakfast
Lets click in and make a reservation!!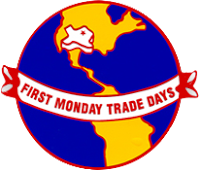 OK lets get started
Canton First Monday Trades Day will be July 30 through August 2. Be sure take some water!! It will be hot!!
Canton First Monday at the end of the month will be September 3 through September 7. Don't miss them!!
The Art of the Brick®
July 10 – September 13, 2015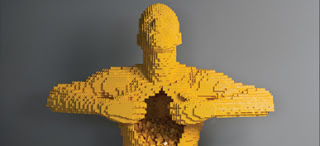 Coming to the Tyler Museum of Art as its first Texas stop on its national tour since 2010, The Art of the Brick®
is a stunning exhibition featuring more than 25 works painstakingly
sculpted out of LEGO® bricks by acclaimed artist Nathan Sawaya.
From Sawaya's artist statement:
On and off, I intentionally intermix subject matter that is steeped in
heavy sentiment with the lighthearted and whimsical. The purpose of this
is two-fold. I realize families and children are drawn to my art
because of the unique medium in which it was created and I welcome that.
But it is also a necessary break for me to create whimsy in addition to
the construction of the complex human forms.
Admission
TMA Members: Free
Adults: $5
Seniors: $3
Students: Free
Children: Free

Local Semi pro baseball
Baseball and fun, all summer long! JULY 26 TEXAS MARSHALS
JULY 30 VICTORIA GENERALS
JULY 31 VICTORIA GENERALS
AUG 1 BRAZOS VALLEY BOMBERS
AUG 2 BRAZOS VALLEY BOMBERS
AUG 4 WOODLANDS STRYKERS
AUG 5 WOODLANDS STRYKERS
Ticket Price: $5.00 – $16.00
*NOTE: All games listed reflect HOME games. For a list of all games, please visit http://www.pumpjacksbaseball.com
The Brilliance in Concert
July 31 7 pm
Summer Concert 2015 at Dayspring in Tyler TX! The Brilliance is
comprised of David Gungor, John Arndt and a team of musicians hailing
from Austin, Chicago, New York and Tulsa. Both past Summer Concerts sold
out early, so get your tickets, at www.dayspringumc.com/concert
Getting married in the year or so-check this out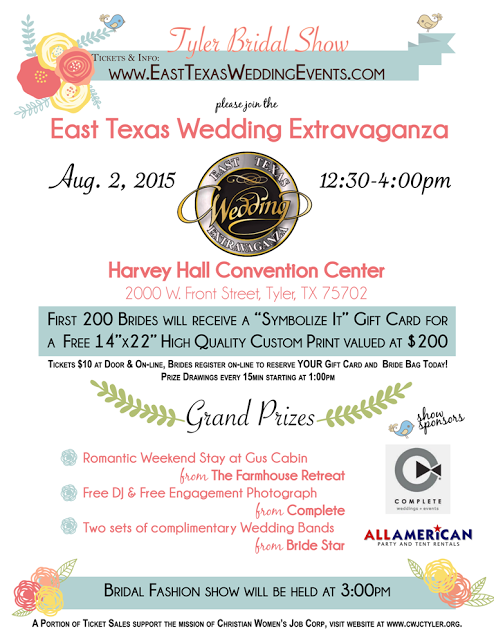 Just Between Friends of East Texas/Tyler
August 6-8
East Texas State Fairgrounds 2112 W. Front Street BLDG E (Across from Harvey Convention Center)
Welcome to JBF East Texas/Tyler! You won't want to miss the BEST
children's and maternity consignment sale, where you can find the most
incredible new and gently used items for your growing families! Once
you see how much you can save at JBF, you won't want to miss another
sale! Make plans now to attend our All Season Fall Sale!
August 15 6PM
Homemade Ice Cream with White Elephant Bingo!!$5.00 each person @
Pine Springs Community Center

3010 CR 328 E
Tyler, Texas 75708

For questions…

903 571-5563
This month at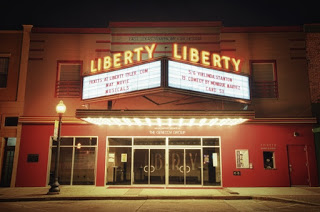 Rock, Paper, Scissors 2015
Aug. 1, time TBA
Tickets are $10
Liberty
Hall's battle of the bands event! The bands competing for a spot to
play on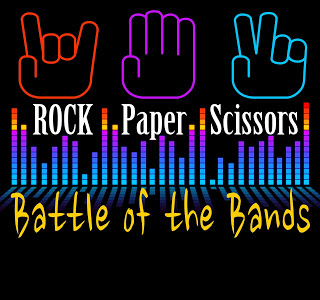 Aug. 1 at Liberty Hall are now on Facebook and are waiting for
your vote!
The
top 4-5 bands with the most Facebook Fan votes will get a chance to
play live at Liberty Hall. Each band will receive a professionally
recorded video of their performance at Liberty Hall to use to market
their band for future bookings. The band the judges deem the winner will
receive a $500 grand prize!!
Whiplash (2014)
August 6 at 7 p.m.
Tickets are $7
A promising young drummer enrolls at a cut-throat music conservatory
where his dreams of greatness are mentored by an instructor who will
stop at nothing to realize a student's potential.
A movie close to home!!
Tomato Republic (2014)
August 13 at 7 p.m.
Tickets are $7
A flamboyant
restaurateur, a good ol' boy and a political ingénue, walk into a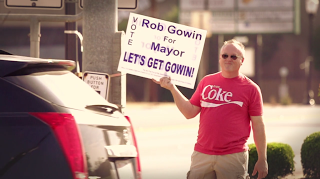 small
town political contest and compete head to head to head, for the
non-paid mayoral seat of the "Tomato Republic" or Jacksonville, Texas.
What happens next is anyone's guess. The only thing that could slow this
race down is a freight train. Let the takeover begin.
He makes great food, too!!
The Derailers
Aug. 14 at 8 p.m.
Tickets $20 floor, $15 balcony and VIP boxes are $125 (seat 4)
In a career that has
given rise to more than a decade's worth of fine-tuned, highly
anticipated and wonderfully received music, the Derailers continue to
build the relationship between song, listener and dance floor. Each
album has been a mix of well-crafted original songs and cover songs so
thoughtfully chosen and so representative of the band, fans think they
are as original as the band themselves. Challenged by their fans to
create a sound that mirrors the shuffle of happy boots on a hardwood
floor, the Derailers have fed the hungry dancehall crowds with their
classic country beats and a 60s pop sensibility. Fans continue to show
their appreciation and admiration with requests for encores long after
the last drink has been served.
In terms of sound, the Derailers have gotten smoother with age. As
Hofeldt puts it, "I think we have retained the path we are going for.
But we have certainly grown as players and allowed other influences to
come in." Their music celebrates the legacies of Buck Owens, George
Jones, Roy Orbison, Elvis Presley, Charlie Rich and the Beatles, while
still being on the edge of today's country music. Hofeldt describes his
view of country music as, "finding out what love really is, versus what
you thought it was when you were a kid." For all the fans of the
Derailers, love is all you need.
www.derailers.com
Gloria (2013)
Aug. 20 at 7 p.m.
Tickets are $7
After 12 years of
being single, Gloria meets a nervous but loving man, Rodolpho. He's
recently divorced and still largely involved in the lives of his ex-wife
and their two daughters. Can Gloria, who's children are fiercely
independent and whose only real relationship seems to be with her maid,
overlook this gentleman's problems and find happiness? Paulina Garcia is
so candid in her acting that at times you will be shocked that this is
not a documentary. At times sad and at times happy, but never
melodramatic or hysterical, "Gloria" takes a mature and beautiful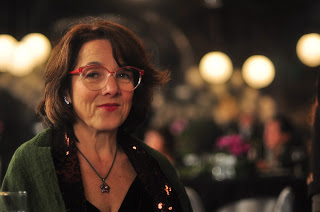 look
at single life after 50.
Her scenes with her children highlight her role in their lives – she is
free of their dependency. The one scene in which the couple's children
are together at a birthday party gives the audience so much. Needless to
say, the tension and energy created when Rodolpho comes face to face
with the competitors for her affection is incredible and destructive and
so very, very real.
The film contains some serious sex scenes between two middle aged people
entering old age. Finally, you probably won't see a more euphoric end
to a film. When Gloria gets up to dance to the disco stormer of the 80s
named after her, you'll be hard pressed not to join in.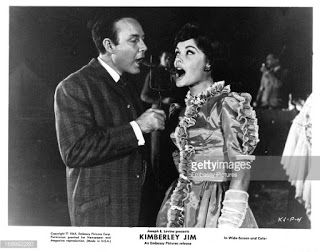 Kimberly Jim (1963)
August 21 at 7 p.m.
Tickets are $7
The story tells of a
ramblin', gamblin', guitar-strummin' man from Dixie, trying to strike it
rich in the Kimberley Diamond region. Accompanying him is his
mischievous side-kick – a man with a song in his heart and four aces up
his sleeve.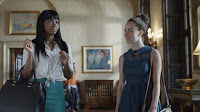 Dear White People (2014)
August 27 at 7 p.m.
Tickets are $7
A social satire that
follows the stories of four black students at an Ivy League college
where controversy breaks out over a popular but offensive black-face
party thrown by white students. With tongue planted firmly in cheek, the
film explores racial identity in acutely-not-post-racial America while
weaving a universal story of forging one's unique path in the world.
And in the first part of September
Comedy!!
Card 53 Show
Sept. 12 at 8 p.m.
Tickets are $12
Card 53 Comedy is a
short form improv comedy troupe located in Tyler, TX. The group was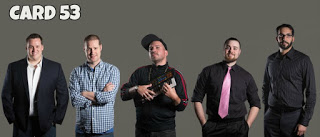 started in 2009 by co-founders Aaron Smith and Jamey Whitley. The
troupe's chemistry and strong following has blown up since and have
performed for Tyler Independent School District, Tyler Junior College,
and Liberty Hall.
A typical Card 53 show consists of eight 3-5 minute sketches or "games"
where the audience will be asked to give a suggestion such as a
location, movie genre, or emotion. The actors will then make everything
up on stage going off their instincts using props and costumes as
needed. Due to the unpredictable nature of the show, the actors strive
very hard to provide a professionally clean show. Usually the
appropriateness could be compared to a PG-13 movie rating. Join us for a
fun date night adventure!
A Festival for Tyler
Welcome to the 5th Annual Art of Peace – Tyler, TX. In
just a short time,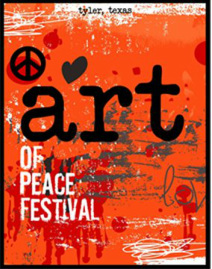 our mini-festival has grown from an afternoon of
programs to a two-week long series of peace-activities and programs
throughout Tyler.
This is a community-wide event to celebrate
the United Nations International Day of Peace and encourage community
spirit. The Art of Peace is based on a similar annual festival that is
held in Belton, Texas. The aim of the Art of Peace – Tyler is to
promote a spirit of cooperation and community through fellowship,
dialogue, music, poetry, and art.
The
5th Annual "Art Of Peace – Tyler" is a series of peace-themed events
beginning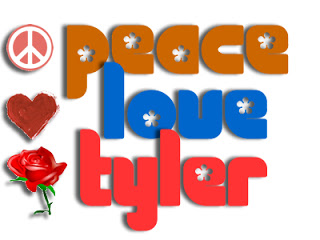 with the opening of a wonderful art exhibit at the Tyler
Museum of Art on September 8th and lasting until the actual
International Day of Peace on September 21st . Please view the programs
listed in the tabs above, and click to get more information. Mark these
events in your calendars – and let's have another wonderful turnout
celebrating Peace with our friends in East Texas.
Ruthie Foster in concert
ART of PEACE Festival
Sept. 19 at 8 p.m.
Tickets are $20 online
$25 at the door
$150 for VIP Box seat – seats 4
This concert will be a collaboration
with Liberty Hall and The Art of Peace Festival. We are excited to have
Ruthie Foster as our performer. Those who have followed Ruthie Foster's
eclectic musical history know that she can burn down any stage with her
combustible blend of soul, blues, rock, folk and gospel. Ruthie's
astonishing voice has taken her on an amazing ride. She came from humble
church choir beginnings in rural Texas, followed by a tour of duty with
the U.S. Navy Band, and ended up in Austin, Texas. Ruthie's list of
achievements include "Best Female Vocalist" in 2007, 2008 and 2013 from
the Austin Music Awards, a 2012 and 2009 Grammy nomination for "Best
Contemporary Blues Album", the 2010 Living Blues Music Award Critic's
Poll for "Female Blues Artist of the Year" and recent Blues Music Award
wins for 2010 "Best Contemporary" and "Best Traditional Blues Female
Artist of the Year".
Foster's newest release, "Promise of a
Brand New Day," produced by Meshell Ndegeocello,has been honored by the
National Academy of Recording Arts & Sciences (NARAS) with her third
straight GRAMMY nomination for 2015 "Best Blues Album".
Opening for Ruthie will be Ramoth-Gilead
(Ray-Moth, Gil-EE-ad). Raymoth became interested in music at Van Jr.
High school and played the tuba. After transferring to John Tyler High
School in the 11th grade, Ramoth joined the orchestra and quickly
learned to play cello and double bass. Later, Ramoth picked up a few
other instruments, required courses, and a deeper respect for music and
musicians of various genres. He graduated from Texas College with a B.S.
in Music Education, but it wasn't until after college that he realized
his God-given gift to write songs was something unique that he couldn't
have learned from any institution. Ramoth taught himself guitar in a
matter of months and traveled the U.S. with his songs and a new dream
— to make a significant contribution to the music world with his own
sound.
Ramoth-Gilead (the really bad) currently performs all over the
Ark-La-Tex. Ramoth's 2007 debut album, ATTRACTING A CROWD, is a live
recorded performance which gives the listener an opportunity to hear why
so many people are attracted to his clever way with words and his
unique guitar style. For new music and updates, find him on
Facebook.com/RamothGilead.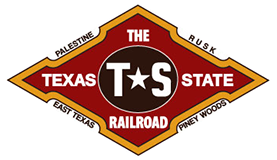 The Teddy Bear's Train Ride
Friday, August 7
11 a.m., 2:30 p.m., 4:30 p.m.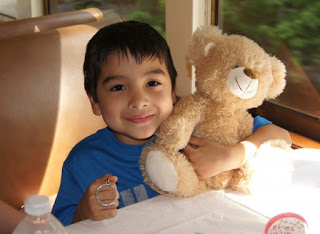 The Teddy Bear's Train ride departs the Rusk Depot Friday, August 7,
at 11 a.m., 2:30 p.m. and 4:30pm. The train will run to Maydelle where
the engine will turn around on our historic 1890's turntable and then
return to Rusk. The ride will feature special snacks, children's music,
teddy bear coloring book pages and more! Plus there is an opportunity to
meet the entire Beary Bear family, including Boomer, our 10- year old
bear made famous through this summer's Facebook postings about his many
travels and adventuresChildren 12 and under who bring their teddy bears to ride the train with
them, get to ride for free. Pricing for Standard Coach/Open Air is $25
Adult (ages 13 and up), $15 Child (ages 12 and under without a teddy
bear) and Lone Star is $45 Adult (ages 13 and up), $25 Child (ages 12
and under without a teddy bear). We also collect donations of teddy
bears and baby blankets for the Blankets and Bear's Children's Fund of
Anderson County (Palestine) which then donates items to patrol officers
and ER workers to give to traumatized children.https://www.texasstaterr.com/ride/the-teddy-bears-train-ride/
For the Adults!!
Wine in the Pines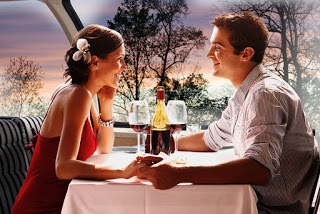 Friday, August 14, 2015
6:30 p.m.
This special train offers passengers a pleasurable evening ride
through our beautiful East Texas countryside while enjoying the
opportunity to taste various Texas wines paired with a variety of
cheeses. Train will depart from the Rusk Depot at 6:30 p.m. and return
at 9:30 p.m.
Reservations must be booked by 5 p.m. Wednesday August 11th.https://www.texasstaterr.com/ride/wine-in-the-pines-aug/
Well that about does it for the end of the summer!! We will have another blog published in the middle of September! Check back for updates-Things do come up!!
In the meantime we would love to have you stay at The Rosevine Inn anytime you might need a getaway!!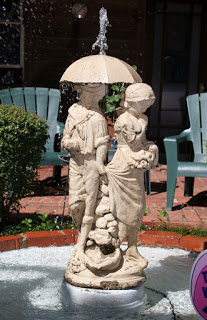 Till Next time
Innkeeper Becca
Signing Off!!