So far spring has been especially rainy, but every time there's a break in the clouds,

East Texas is stunning in its beauty. The Tyler Roses are showing off right now and grass is such a vivid emerald green, you'll feel like you need polarized lenses to look at it. You'll want to make your Rosevine Inn reservations early for downtown events, festivals, Tyler State Park offerings and Memorial Day celebrations. Call us at (903)592-2221 or book online today.
When we get to this time in May -it starts getting warm. So, we know that summer is on the way! That means lots of family events will be coming up.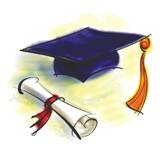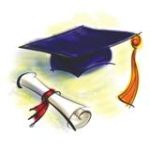 Graduations, June brings weddings, kids go to camp, and we all want to get out and enjoy the long days! Is this blog we will feature some fun things to do, a few summer camps, and events coming up. Of course, you will want to stay at The Rosevine Inn Bed and Breakfast and Extended Stay Lodging when you are in or near Tyler.
SPRING FESTIVALS
May 10-11 9th Annual Piney Woods Wine Festival
Whether you're a wine connoisseur or just an occasional sipper, downtown Lindale is the place to be on May 10 and 11. The 9th Annual Piney Woods Wine Festival starts Friday from 5 p.m. to 9 p.m. at the Picker's Pavilion when 20 local wineries gather to offer a sampling of their very best. Both days offer wine, food and live entertainment. Saturday visitors can also shop arts and crafts vendors. The event itself is free, but a wristband is required to enter the tasting garden.
Tyler Celtic Fest May 17, 18 and 19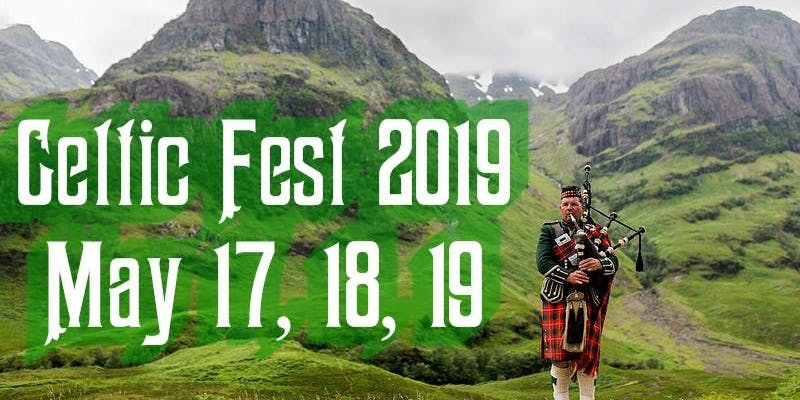 If you prefer a more medieval flair, check out the weekend-long Tyler Celtic Fest at its new location on Highway 64 East in Chapel Hill. There's a $3 entry fee for adults, kids under 13 get in free. This event is unique among celebrations of Scottish, Irish and Welsh heritage in that it focuses on specific ancestry. Adults and kids can participate in Highland Games and everyone will enjoy the vendors with unique and fabulous wares. Historical costumes are encouraged but not required. Area Exhibits and Movies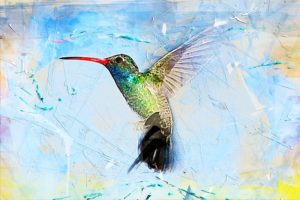 Tyler Museum of Art Texas Birds May 5-Aug 4
Soar into the summer season with the Tyler Museum of Art's new exhibition "Texas Birds: Works by Frank X. Tolbert 2." View Tolbert's collection, along with a piece he only recently finished and is for the first time showing to the public. Artwork includes paintings, drawings and prints from the Texas Bird Project. For more information click here https://tylermuseum.org/texasbirds/
Movies in the Park at Bergfeld
One of Tyler's most fun events for families is Movies in the Park at Bergfeld. This year the summer series started at the end of April. Bring a lawn chair or blanket and enjoy your favorite films under the stars. Saturday, May 11, the original Parent Trap starts at 8 p.m. Then, enjoy Disney's Cinderella on Friday, May 31 also starting at 8 p.m.
Tyler Music
Coming to Liberty Theater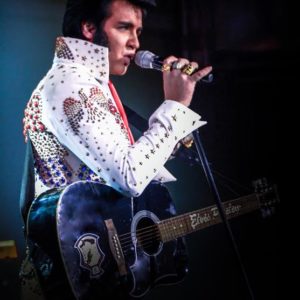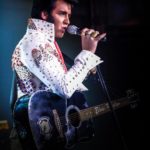 On Friday, May 17, see Elvis On My Mind for a journey through all Elvis' genres with Moses Snow and nationally recognized tribute show group Shake Rattle & Roll.
Then on Saturday, May 18, enjoy all your classic rock favorites with Mouse & the Traps. They've been together for 50 years and they never miss the beat when it comes to giving the audience what they want.
Tyler Civic Theater presents Mama Mia! from June 13-30. Fall in love again or experience for the first time why 60 million people around the world name Mamma Mia! as one of their favorite feel-good shows. For more info and tickets click here http://tylercivictheatre.com/production/2018-2019/mamma-mia
Memorial Day Weekend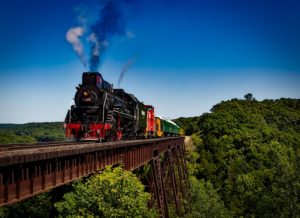 Celebration of Steam at Texas State Railroad – Celebrate this Memorial Day in style on May 24, 25 and 26 at the Official Railroad of Texas. You'll feel like you're time traveling when you check out the vintage steam and diesel locomotives, then ride through the Piney Woods.
East Texas Outdoor Recreation
Black Beauty Ranch Tours May 25
Visit the Ranch of Dreams this month on May 25 for an animal sanctuary like no other. The 1,400-acre world-renowned property in Murchison Texas is home to more than 800 animals. Some are domestic, some exotic, and many were rescued from abuse and exploitation.
The Sanctuary is only open for small tours once a month. When you're there view everything from bison, cattle and horses to apes, camels and tigers. Canton Trade Days is May 30 thru June 2! Don't miss it- may be the last "cool" one until the Fall!!
Located in Canton, Texas( only 30 miles from our B&B) is the oldest, largest continually operating outdoor flea market in the United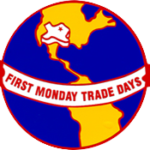 States. This popular flea market is open one weekend a month, attracts upwards of 100,000 shoppers, and provides spaces for 6,000 vendors located on hundreds of acres.It has become known by shoppers from all across Texas, Louisiana and Oklahoma as THE place to buy home decor, furnishings, antiques, clothing, crafts, jewelry, gifts, and collectibles. And it is a favorite of vendors and dealers.
Tyler State Park Events
Tyler State Park is always a good starting point for outdoor adventure. Almost every weekend they have classes that will make you even more aware of East Texas'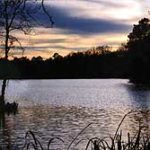 abundant beauty. Here's what they offer the rest of this month:
Tyler State Park Birding Tour – From 8:15-10:30 a.m. on May 11, take an easy to moderate hike to view birds in their natural environment.
Birding 101: Introduction to Birding – Also Saturday, May 11 from 10:30 – 11 a.m. learn to identify Texas birds by sight and sound.
Wild Photography Walk – If you've ever wished you could capture better nature photos, this class is for you. Learn basic nature photography with your camera or smartphone on the morning of May 25.
Dragonflies: An Ode to Odonata – The afternoon of May 25, observe the amazing, magical dragonfly and find out how they benefit you.
Amazing Preservation Race May 18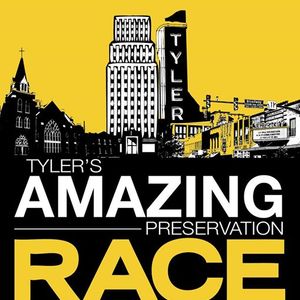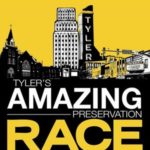 Have you ever wondered how you'd fare on the popular TV show "The Amazing Race"? Gather a team and mark your calendar for the 2nd Annual Amazing Preservation Race. Teams will compete to solve clues and complete tasks. Everyone gets a T-shirt, and event sponsors promise an awesome prize to the winning team. For more info click here https://allevents.in/tyler/2nd-annual-tyler%E2%80%99s-amazing-preservation-race/20001420804923
ETX Brewing Co. Beer Run
No marathon experience needed for this ETX Brewing Co. race – it's only a half mile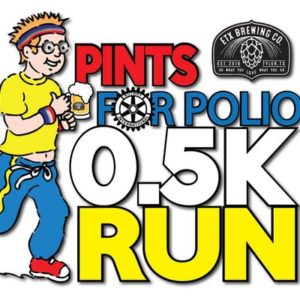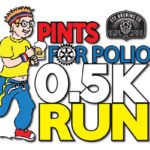 long! There's a beer run for adults and a root beer race for the kiddos. All you have to do to win is be the first around the block without spilling below the line. for more information click here https://www.eventbrite.com/e/etx-brewing-co-05k-beer-run-tickets-59334748831
Don't forget about our Summer Camps in the area. Where are you going to stay when dropping off or picking up your campers? The
Rosevine Inn
, of course! Why not book a night or a week at The Rosevine Here are a few camps in the area.
This camp features fun for all ages! They do day camp and weekly camps. http://www.pinecove.com/ Pine Cove Christian Camp is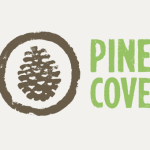 much more than just a Texas summer camp. During the summer, Pine Cove hosts a full summer of fun-filled, life-changing experiences for campers of all ages. Nearly 30,000 children, youth, and families each summer attend sessions at six Christian Youth Camps and three
Christian Family Camps in the Tyler, TX area and Near Columbus, TX. PO Box 9000, Tyler, TX 75711
Sky Ranch is celebrating 60 years of operation. One of America's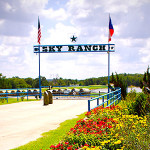 leading summer camp experiences, Sky Ranch offers children and families a life-transforming adventure and a fun, safe, Christ-centered environment in which to learn, explore, and grow. This beautiful property located in East Texas offers the best facilities, wide-open fields and a private 93-acre lake. The home of Sky Ranch since 1978, this place is a haven of Christian fellowship for thousands of children, counselors and families for years. http://skyranch.org/locations/#van Sky Ranch 24657 CR 448 at Van, TX Camp Tyler has been in East Texas since 1949. They offer camps for

children of all ages, along with camps designed specifically for disabled children.http://www.camptyler.org/summer.html
Coming in June
The fun keeps going straight into June, starting with the 2019 Ice Cream Festival in downtown Tyler. Kick off summer with an event that takes place on the square and

is packed with fun activities for the whole family. Experience outdoor games, hopscotch, live music, competitions and of course several varieties of ice cream from local vendors. Mark your calender's now for June 8th. More info here https://www.texasicecreamfestival.net/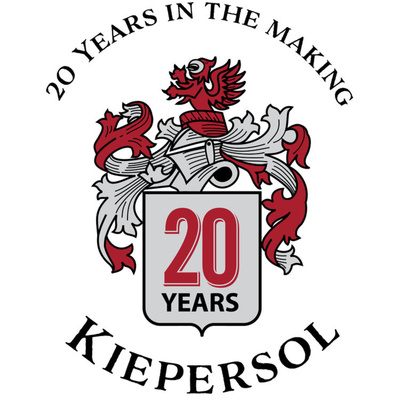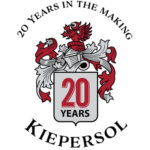 Reserve your space now for the Vitner's Dinner at Kiepersol June 19-20. The Royal Feast Vintner's Dinner menu includes Charcuterie boards, Fennel Seared Scallops, Steak and Pommes Frites and Royal Trifle, each course paired with a Kiepersol wine or spirit. YUMMY!!


Then book your stay at Rosevine Inn for the Texas Shakespeare Festival June 27-July 28. The 2019 summer season includes the Bard's As You Like It and Othello. Theater patrons will also enjoy Born Yesterday by Garson Kanin, Into the Woods by Stephen Sondheim and James Lapine and The Girl Who Cried Throngmonster by Grace Abele. East Texas' only professional theater provides high-quality productions and is located in Kilgore Texas.
No matter what brings you to East Texas, staying at Rosevine Inn puts the best of Tyler just minutes away. View our Bed and Breakfast rooms or extended stay apartments for an unforgettable stay.
Until we meet again don't forget that at the Rosevine Inn fires burn nightly and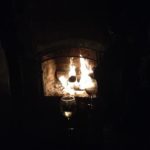 breakfast is served daily!
This is your innkeeper Becca
signing off!