Spring is right around the corner in East Texas. One minute the area looks brown and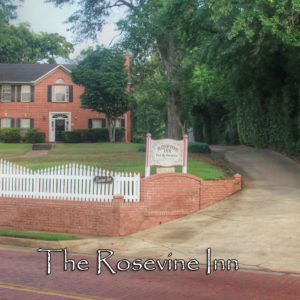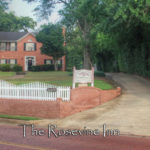 gray, then one morning signs of spring are everywhere, and we have a front-row seat. Come join us here at the Rosevine Inn in downtown Tyler, where you'll be close to restaurants, city attractions, and more. Here's what's going on in East Texas this month.
Shop East Texas Art Fairs and More
Whether you just enjoy a good art show or you're interested in getting a little bit of local flavor, check out these great events in and around Tyler.
Vintage Market Days®️ of East Texas
March 5th through 7th, visit the Pickers Pavilion at Blackberry Square in Lindale, TX for shopping and food. There will be vendors from over 20 states selling antiques, art, and more. Take your family and eat while you shop. The market is open from 10 a.m. to 4 p.m. and is free for anyone to attend.
Cherokee Craft & Trade Fair
Take your family to The Ruby Ballroom in Jacksonville on March 13th for the Cherokee Craft & Trade Fair. There will be art, jewelry, hand-sewn clothing items, and so much more. Doors open at 10 a.m. and the fair lasts until 4 p.m. Entry is free with the donation of a canned good or toiletry item for the Hwy 69 Mission.
Play With Clay at Edom Art Emporium
Every Thursday the Edom Art Emporium hosts a class for anyone wanting to sculpt clay. Bring your family for a night filled with fun. The class starts at 6 p.m. and costs $25.
For the Music Lovers
The Tyler area is a great place to hear live music or participate in karaoke. Check out these upcoming opportunities.
TobyMac Hits Deep 2021
TobyMac and the DiverseCity Band, Tauren Wells, and several other artists will be performing at the Oil Palace in Tyler on March 4th. The concert begins at 7 p.m. Get your tickets here.
There is also an opportunity to volunteer during this event. As a volunteer, you will not be given a free ticket to the concert, but you will be able to attend to help support Food for the Hungry. If you have questions or want to volunteer to help out, email Office@SynergyTourLogistics.com.
Tribute to Townes Van Zandt
Visit the Forge in Ben Wheeler on March 7th for a tribute to singer-songwriter Townes Van Zandt. There will be multiple performances from 2 p.m. to 4 p.m. followed by a campfire open jam. There is not an admission fee, but organizers recommend that a donation be made to the musicians and Van Zandt Arts & Cultural District Foundation.
Bluegrass & Bluebell
Kilgore Mercantile & Music is hosting the Bluegrass & Bluebell Acoustic Jam on March 14th from 2 p.m. to 4 p.m. You're welcome to join in if you have your own instrument or just sit back and relax as you listen to local bluegrass. There will be Bluebell ice cream at this event and it is free to attend.
Acoustic Jam Nights at The Experience in Edom
The Experience in Edom hosts acoustic jam nights every Thursday. Come between 2 p.m. and 10 p.m. for music and food prepared by Chef Hobbles.
Soundwave Fridays
Friday nights at Breakers on Old Bullard Road will feature Lounge, Downtempo, and Lofi music by Ciceromode. Soundwave will start at 9 p.m. and last until 11:55 p.m. Breakers is also a great local place to take your friend or significant other for fabulous seafood.
Live Music Opportunities
Country River Club has live music multiple times a month. Come see Josh Ward on March 5th, Koe Wetzel and HARDY on March 9th, William Clark Green on March 19th, and Pecos & the Rooftops on March 26th. All performances start at 7:00 p.m. You can purchase tickets at their website here.
The Shed Cafe in Edom has live music every Tuesday from 5 p.m. to 7:30 p.m. featuring local cajun music. New musicians are welcome to join in.
Every Friday, the South Tyler Speakeasy hosts artists such as Chris & Angelo, Kid Icarus, and the Blacksmiths from 8 p.m. to 11 p.m. This is a 21-and-up bar that has an awesome selection of drinks and food.
Lago del Pino has Dustin Becker live every Sunday from noon to 3 p.m. This restaurant is located by a scenic lake and has delicious Tex Mex food and a selection of wines.
The Back Porch in Kilgore has a new artist playing almost every night starting at 6:30 p.m. Lee Mathis, Blaine Hart, and Matthew McDaniel are only some of the artists you can listen to while you enjoy a tasty southern meal.
Karaoke Nights
Country River Club and Texas Music City Grill in Lindale both have karaoke nights on Wednesdays, while Flavors and Republic Icehouse have open mic nights on Thursdays. Get out of the shower and onto the stage at any of these four locations.
Fun for the Whole Family
"You're a Good Man, Charlie Brown"
Delve into the world of Peanuts. The Tyler Civic Theatre is performing "You're a Good Man, Charlie Brown," throughout the month of March. There will be 7:30 p.m. showings March 4th through 7th, 11th through 13th, and 18th through 20th and 2:30 p.m. showings the 7th, 14th, and 21st. The Tyler Civic Theatre is practicing social distancing through assigned seating. You can purchase tickets for you and your family here.
Car Shows of East Texas
On March 9th, Commerce Street Drafthouse in Jacksonville will be hosting a cruise night starting at 6 p.m. There is no admission fee for this event and it is open to any and all automobile enthusiasts.
You and your family can stop in downtown Kilgore on March 27th for a cruise night. There will be ice cream and Charlie's Snowballs will be in attendance. This event lasts from 3 p.m. to 6 p.m.
Discount Tickets to Escapology
Think you can escape one of Tyler's most popular escape rooms? Every Thursday, tickets are discounted to $15/per person. Find the killer before you're murdered too on the Budapest Express. Or, if you really feel adventurous, escape a sinking submarine before oxygen runs out, killing everyone on board.
Canton First Monday Trade Days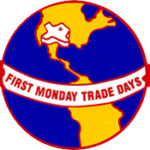 Starts April 1 (no foolin') lol thru April 4. The weather should be perfect and there is so much to see and buy! Book your rooms at Rosevine Inn soon. It is the most fun place to be while you are not at the trade days.
Start April Off Right
As March comes to a close, there are several noteworthy events you don't want to miss:
The 62nd Azalea Virtual Arts & Crafts Fair is one of them. It will be completely online this year, but you can purchase handmade items from more than fifty different vendors. This will be from March 19th through April 1st only. For more information, check out their Facebook page.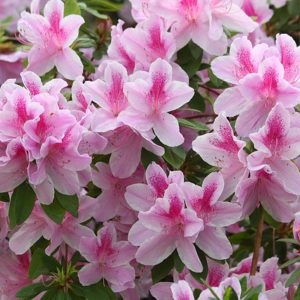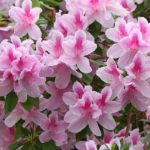 There will also be tours through the Tyler State Park from March 19th through April 4th, showcasing the park's beautiful dogwoods. You can drive in your vehicle or walk through the park along the designated path for a breathtaking sight of East Texas spring flowers.
All during spring, the Azalea and Spring Flower Trail blooms with gorgeous flowers. Drive or walk through the historic Azalea District near downtown Tyler with your family or even just by yourself.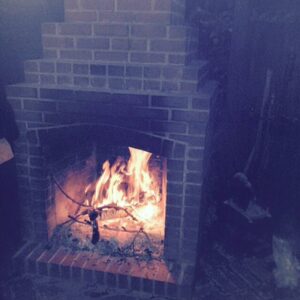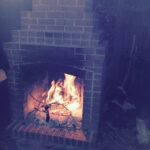 As spring blooms around Tyler, people flock to the city to see the Azalea Trail and Tyler roses. Book your stay at Rosevine Inn right away. We're close to all the best Tyler has to offer. Come stay where fires are burning nightly and breakfast is served daily!
Your Innkeeper Becca signing off!