There's so much going on around East Texas this time of year! Get ready for the holidays with family fun, shopping, and live music.
Knock out your holiday shopping at Canton's First Monday trade days on December 2nd through 5th. Then there's something for everyone all month long.

Art and Music Near Tyler
If you're looking for some cultural activities in the area, there is no shortage of wonderful opportunities to check out, including live music events, an art exhibit, and a stand-up comedy show.
Joel Nichols Memorial Art Exhibit
Only through January 2nd at Gallery Main Street in Tyler, enjoy a private collection of artwork from local artist Joel Nichols. Gallery Main Street is located in Plaza Tower and is free to enter.
Live Music Opportunities
Whitehouse-native Ben Theiring will perform at ETX Brewing Company on December 3rd from 2 to 4 pm. Enjoy a beer while you experience this up-and-coming country singer. Or, if you can't make it out that night, you'll have another chance on December 17th. Ben Theiring will be at Dog Tags starting at 9 pm.
Also on December 3rd, Giovannie and the Hired Guns will be at Country River Club starting at 8 pm. Tickets start at $15 and you can purchase them here.
See Santa
Do your children love Santa? Here are a couple of fun events for the family this Christmas season.
Cookies With Santa
The 6th Annual Cookies with Santa at the Villa Tyler will be an event your family won't want to miss. Decorate cookies, sip on warm hot chocolate, dance to Christmas music, and shop with local vendors. Don't miss Santa, either. He will be reading a Christmas

story and there will be a professional photographer available so your child can take a picture with him. This event will be December 5th and is only $10 per person. For tickets and more information, click here.
Breakfast With Santa at Lake Tyler Marina
The Lake Tyler Marina Resort is hosting a pancake breakfast with Santa on December 18th from 9 to 11 am. For children 12 and under, there will be free pancakes and hot chocolate, as well as photos with Santa.
Best Places to See Christmas Lights
Tyler is a great place to see beautiful Christmas lights. Here are some recommendations for where to go for the prettiest views.
Santa Land
Through January 4th, take a drive through the very first drive-thru Christmas park in Texas. This magical adventure will take your family through 24 acres of lit-up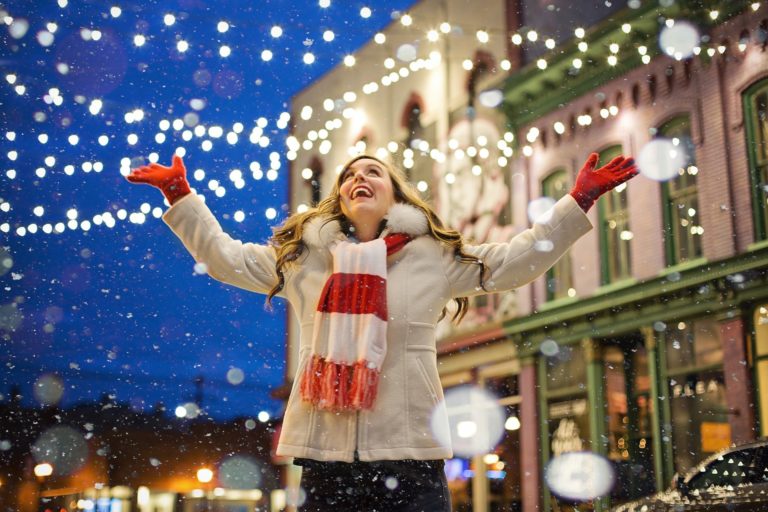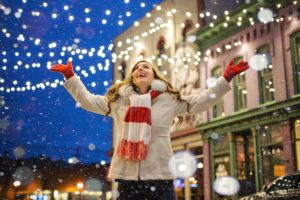 wonderland. Park admission is sold by the vehicle. More information here.
Azalea District Trail of Lights
An annual tradition, many of the homes in the Azalea District participate in a Christmas decorating competition. December 5th through January 1st, take a self-guided tour through the Azalea District. Feel free to take and post pictures of your favorite homes to vote on them. You can find suggested tour routes in the Trail of Lights Brochure Map.
A Pineywoods Christmas
If well-lit homes aren't quite your speed, take a stroll or a drive through the Lakeview and Big Pine campgrounds of the Tyler State Park for decorated campsites on December 10th and 11th. The Silver Canoe Park Store will be open during this time if you'd like to shop for special holiday gifts.
Holiday Events in East Texas
From parades to horse-drawn carriages to family fun, there is a range of activities for the whole family in the area.
Carriage Rides at Bergfeld Park
All month long, Hot Springs Carriage Company will be hitting the streets behind Bergfeld Park. Add a bit of magic to your holiday festivities from 5:30 to 9 pm every night except Wednesdays and Sundays.
Christmas in the Park
Your family will love sitting around an open fire singing Christmas carols, making s'mores, and drinking hot chocolate at Christmas in the Park. The Children's Park of Tyler will be hosting this event on December 3rd at 6 pm.
Candyland Christmas Parade and Christmas in the Park Market in Whitehouse Texas
The Whitehouse Christmas in the Park Market will be open from noon to 6 pm on December 4th, featuring local vendors, food trucks, and family activities. The parade will start on Main Street at 5:45 pm and end with Santa lighting the city Christmas tree.
Elfed Up in Edom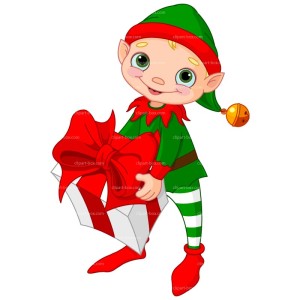 Also on December 4th, check out the Edom Art Emporium, where you and your family can create unique holiday gifts for your loved ones, participate in a gingerbread house contest, sing Christmas carols, and enjoy s'mores and hot chocolate. It starts at 3 pm and ends at 7 pm with Santa lighting the Christmas tree.
Holiday in the Garden and Bazaar
The Tyler Rose Garden Center will be open for Holiday in the Garden on December 11th from 10 am to 8 pm. This will be an activity-filled day for the whole family with over 60 vendors, local music, food booths, crafts, story-telling, and a kids' zone.
Start Your Holiday Shopping Here
Kick off this season's holiday shopping right with the 43rd annual Mistletoe & Magic December 1st through 4th. Over 70 vendors will attend from all over the nation, selling everything from art and antiques, to home goods, to clothing.
Also on December 4th, step into Crafts & Quilting, Etc. for a Holiday Open House & 20-Year Anniversary Celebration. More information on the event here.
Local New Year's Eve Parties
Enjoy a glass of champagne at 1836 Texas Kitchen this New Year's Eve, along with live music, Texas-inspired food, and fun. Tickets are $50 and can be purchased through their website.
Or, if you want to rock into the new year with the band SWEET PAIN, check out NYE at XLN. XLN Pool Hall & Club will open doors at 4 pm. Your $15 entry fee will include a meal of shrimp creole, rice, black-eyed peas, cornbread, and cabbage. There will be a champagne toast at midnight.
Spend the Holiday Season With Us
Make this Christmas special by making new memories in East Texas. Bring your family to stay at our beautiful inn or give the gift of experiences to your loved ones by purchasing a gift certificate.
We hope to see you and your family gracing our doors this December.We will have the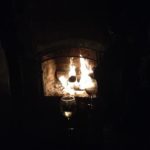 fires burning and breakfast ready each morning! Merry Christmas and Happy New Year! 2022 is almost here.
This is your Innkeeper Becca signing off!
See you next year