At the beginning of summer, it feels like the sultry, lazy days will last forever and you have plenty of time to relax, unwind and enjoy. Then you suddenly look at the calendar and realize August is here. The season and all its opportunities will soon come to a close. Maybe that's what landed you here. You might be planning a business trip, a last-minute vacation or researching to find the best-extended stay option in Tyler, Tx and you want to make the most of every moment. Whether or not you ultimately book your stay at Rosevine Inn, you can count on us every month to bring you a list of area events, entertainment, festivals, dining opportunities and all the other attractions that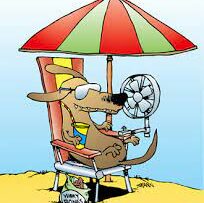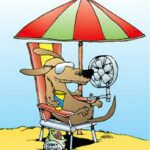 make East Texas a perennial hit. Some call this time "The Dog Days Of Summer" but why? To the Greeks and Romans, the "dog days" occurred around the time Sirius appears to rise alongside the sun, in late July in the Northern Hemisphere. They believed the heat from the two stars combined is what made these days the hottest of the year, a period that could bring fever or even catastrophe.
Canton – Early This Month!
If you plan on visiting the world's largest flea market, here's a heads up. Canton First Monday Trade Days for August isn't in August. The next show is July 28-31.
The market always hosts over 5,000 vendors selling anything you can dream up. You'll find things you didn't even know were on your list every time you visit, and it will probably never cease to boggle your mind. But it doesn't actually happen on the first Monday of the month. Canton always takes place Thursday through Sunday from sunrise to sunset on the days BEFORE the first Monday of every month.
Music
What does summer sound like to you? Does your summer playlist have an uplifting

party vibe? August music performances have something for everyone, with sizzling lyrics, dynamic pop, insanely catchy beats and music so incandescent it has become something of a seasonal anthem.
Heart of the King Weekend Festival
Mineola is just minutes from Tyler, and it's where you'll find three days of Elvis Tribute Artist performers delivering his most sizzling hits. On August 5-7, Stardom Entertainment Presents Heart of the King Weekend at The Historic Select Theater, the oldest operating theater in the state.
Taylor Rodriguez, Moses Snow and Victor Trevino Jr. are award-winning performers who have wowed audiences around the globe. You'll have a hard time picking your favorite tribute artist because they all have vocals that dominate and the ability to deliver Elvis' hits in a way that will make you feel like you're listening to the original King of rock and roll. Tickets available here.
The Vandoliers at Stanley's Bar-B-Q
They've been called the next wave of Texas music because their sound is so compelling. The six-man group hails from the Dallas-Fort Worth area and credits the COVID-19 pandemic for their powerful live performances. During a time of uncertainty, they wrote about all the things they missed, and their lyrics struck a chord with listeners. Now they're making up for lost time and delivering their hits live at Stanley's Bar-B-Q on August 5 from 8-11 p.m.
Jimmy Fortune at Liberty Hall
For another memorable performance at a historic theater, head to Liberty Hall on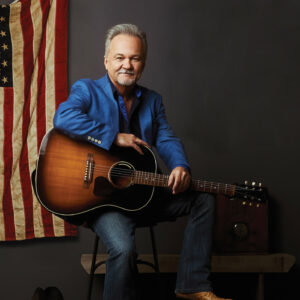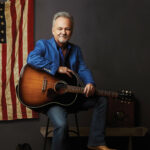 August 12 to see Country and Gospel Music Halls of Fame member Jimmy Fortune.
Jimmy first received notoriety performing with The Statler Brothers, who cranked out hits in country music for almost 40 years. When The Statler Brothers retired, Jimmy went solo and released gospel albums, Christmas CDs, hymn collections, contemporary Christian music and more. His Liberty Hall show starts at 7 p.m. Click here for tickets.
The Isaacs Live at Liberty Hall
If you're in town on Friday, August 19, enjoy Grand Old Opry members The Isaacs in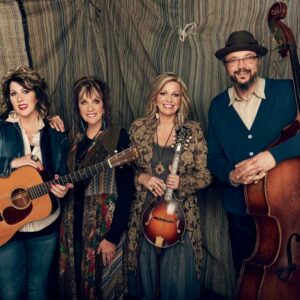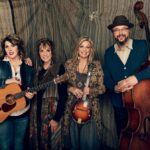 concert at Liberty Hall. The group is Grammy nominated and has won nine Dove Awards, performed at many professional athletic events and opened for artists like Dolly Parton, Merle Haggard, Natalie Grant, Trace Adkins and many others.
AUGUST 20 AT LIBERTY HALL 8-10 PM GET READY TO LAUGH "TOO HOT FOR SANDALS" a Card 53 Comedy Back-to-School Special Enjoy an evening of air conditioned improv comedy with Card 53 Comedy!
The Jazz Connection at True Vine Brewing Company
The Jazz Connection's Facebook page says, "We play for all kinds of occasions, and it

is a love of jazz that drives us. We honor the tradition of America's music and play jazz in all its forms." The group features some of East Texas' best jazz musicians and on August 12 you can see them perform at one of the area's best outdoor entertainment venues. True Vine Brewing Company connects community members and visitors around great food and drink in an atmosphere that feels like the very best backyard barbecue.
August 18 & 19 Come see a really fun & great play at the Edom Civic Theatre Cheating Cheaters What would happen if a cheater cheated a cheater?!! Then broke a deal with the cheated cheater. When used as a plot for a play , the situation takes a turn for the hilarious.Two sisters, one smart and theother not-so-smart, outwit a cat burglar and a corrupt cop. Making them accomplices to theiringenious plans of earning money- 7PM both Nights Adults $15 Seniors and Children $12 For Reservations-Contact Lee Shults 903-352-3158 or email leeshults@aol.com Location Edom Community Center 150 VZCR 4800 Edom, Texas ONLY 30 SHORT MINUTES FROM THE ROSEVINE INN!!
Food & Wine Pairing Experiences
On Fridays and Saturdays, The Clubhouse at Kiepersol invites you to explore the magic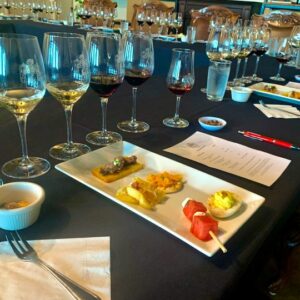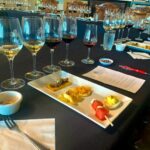 that happens when you perfectly pair food with wine. Kiepersol has been a legendary food, wine and spirits destination for decades. At their tasting event, guests sample six tasty treats alongside five Kiepersol wines. Reserve spots in advance by calling (903)894-8995.
For Auto Enthusiasts
If you're a motorcycle or hot rod fan, this is the August event for you. Get to Lone Star Harley-Davidson on Wednesday, August 10 from 4-7:30 for Hot Rods and Harleys. Come feast your eyes on all the shiny chrome, blacked-out machinery, muscle car might and throaty exhaust rumble you can handle. And if you have a ride you'd like to show off, there's no entry fee. The dealership is serving free drinks and hot dogs while they last.
Star Party Saturdays
If you're going to be anywhere in Texas during August, expect it to be hot. There are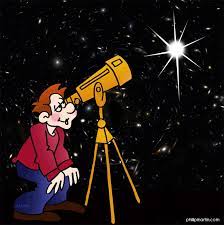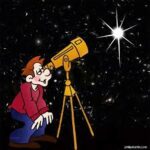 songs, memes and endless jokes about it for good reason. It takes stamina and determination (and lots of sweet tea and hair spray) to make it through y'all. But once the sun goes down, the evenings are magic.
On August 6, TJC's Earth and Space Science Center hosts its monthly Star Party where guests can get a guided tour of the currently visible night sky. The evening starts with a free live planetarium show in the domed theater, followed by the chance to use McDonald Observatory's large professional telescopes to locate celestial objects introduced during the video tour. While the event is free, tickets are required and available here.
For the Athletes
If you like to stay active year-round, the Sizzlin' Summer 5k 10k might be for you. The

event takes place on August 20 starting at 7:30 a.m. at the Southside/Rose Rudman Park. Most of the course winds beneath stately pines, and there are water fountains and rest stations spaced evenly along the way. Walk or run, with the start and finish near Southside Park.
Mosaic Workshop
Create a masterpiece you'll always treasure or craft a unique gift for someone you love at the Jeweled Mosaic Workshop on August 20. Artist Cassie Edmonds guides participants in turning small memorabilia, old jewelry and tiles into breathtaking mosaics. Register to create your own detailed piece of art here.
Troubadour Festival, a Texas BBQ & Music Experience, is coming to Downtown Tyler, TX on Saturday, September 10 GET YOUR TICKETS NOW!! WE WILL HAVE MORE ON THIS NEXT MONTH- CLICK HERE FOR TICKETS https://www.eventbrite.com/e/2022-troubadour-festival-tyler-tickets-363110753037
The Getaway that Feels Like Home
Whether you're planning an overnight or extended stay, we welcome you to rest and recharge in our bed and breakfast rooms or extended-stay suites and cottages. Book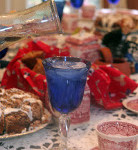 your stay online or give us a call at (903)592-2221. Check back with us soon! Lots of fun things happening in our area now and September! We are keeping our fingers crossed that next month we will once again be lighting our courtyard and barn fires! We for sure will be serving our delicious "legendary" breakfast! Until then, This is your Innkleeper Becca signing off